The Canada visitor visa is one of the easiest ways to travel to Canada, whether the intention of the traveler is moving to this country as a transit point to another or total relocation is what is sought, depending on the country of the applicant and travel documents submitted, a visitor visa to Canada can be granted in as little as 7 days.
Related article: Extension of visitor visa in Canada
Related article: International mobility program how to move to Canada in less than 14-days
Related article: Visa interview questions that will ensure you never get rejected again
However, care must be taken in selecting the right travel document an applicant uses to apply for a Canada tourist visa as not everybody requires a visitor visa to get into Canada as a tourist. These requirements vary across different countries and potential Canada visa recipients have to be mindful of this fact.
In this article, we are going to attempt to breakdown all the document requirements as well as policies and immigration guidelines related to moving to Canada in the shortest time possible with a Canada visitor visa.
Canada Visitor Visa
The Canada visitor visa which is also known as temporary resident visa for Canada is an express document with official intent that is stuck or stamped on passports of intending visitors to Canada. Its presence shows that all necessary parameters and document requirement has been met to enter the country.
It is worthy of note that most travelers need this official document to enter Canada, even though they are only transiting through the country while laying over at a Canadian airport en route to a final destination.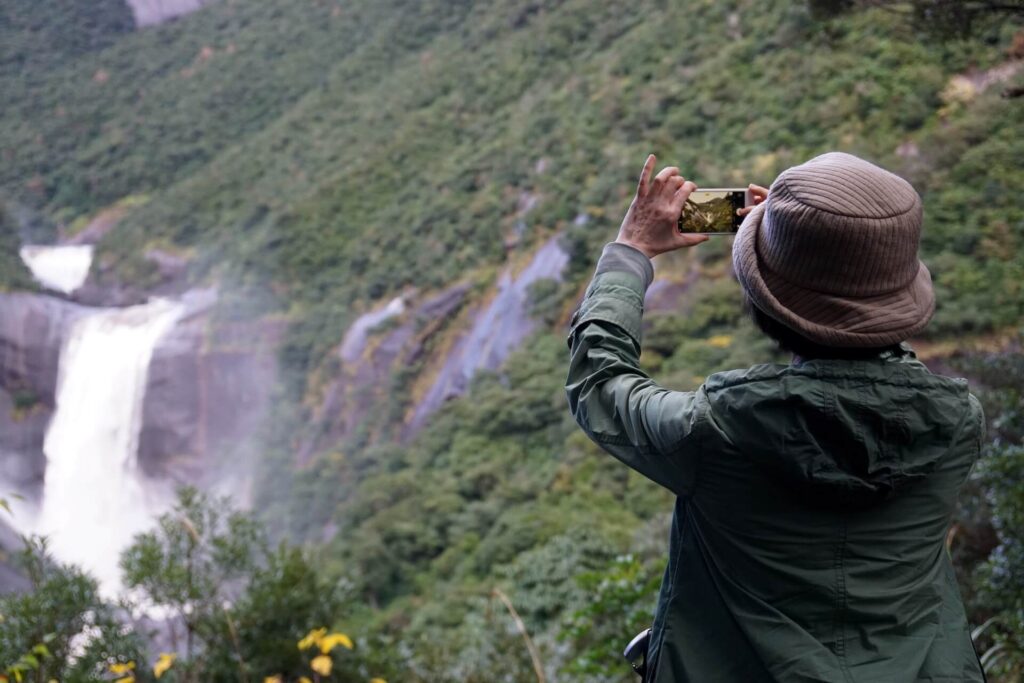 Do You Need A Canada Visitor Visa To Visit The Country?
Depending on the country an applicant is applying from, an electronic travel authorization or Canada tourist visa might be the required entry document to gain admittance into the Canada. There are other factors to be considered before a decision is made on the travel document to be used by an individual to enter Canada such as;
The method an applicant uses to embark on his/her Canadian travel
The country a potential recipient might be from
Where the beneficiary gets his travel document from (country that issues it)
The type or category of travel papers (documents) the applicant plans on traveling with
Individuals who have permanent residency in the U.S and have proof to this effect such as a green card, only require an electronic travel authorization to enter Canada. This class of beneficiaries do not require a Canada visitor visa.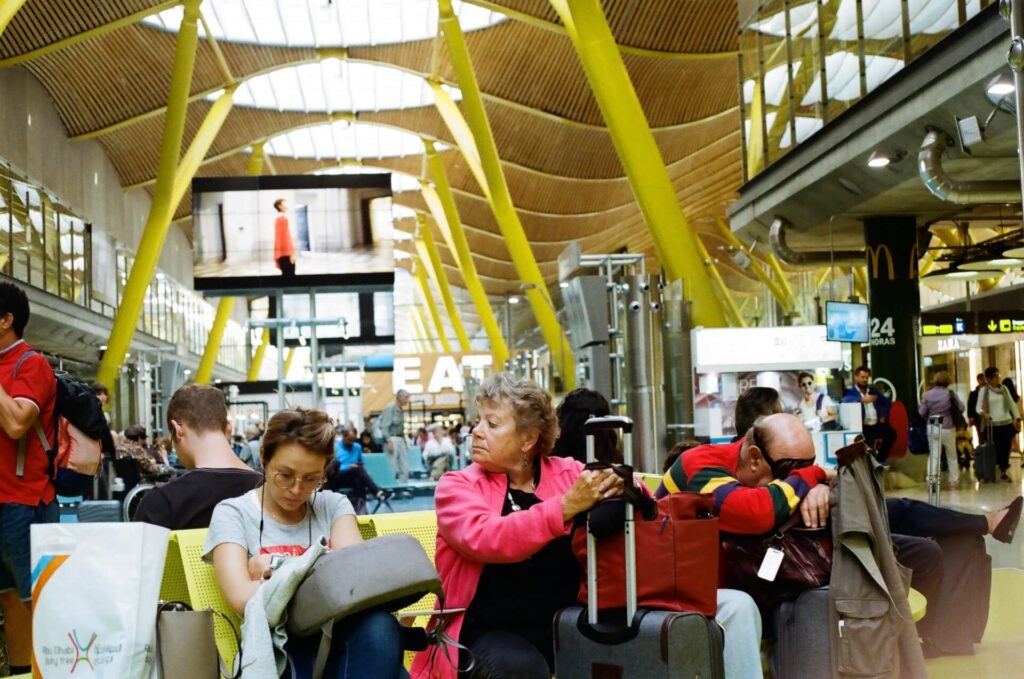 Who Is Allowed To Enter Canada?
Canada is still trying to limit the spread of the Covid-19 virus and as such still has travel limitation put in place to safeguard against the amount of people that make it across its multiple borders.
To be eligible to enter the country as a visitor, each applicant is required to take at least 2 jabs of the covid-19 vaccine or a single shot in a case of the Johnson and Johnson vaccine. All accepted vaccines must have been taken within a 14-day period before an applicant is scheduled to travel.
Even after taking all the required vaccines stipulated for entry into Canada, it is still up to the immigration officer at the point of entrance to grant an applicant entrance into the country.
Also applicants are required to print their ArriveCAN receipts specifically those with A, I and V letters stenciled beside their names after uploading evidence of vaccination on the ArriveCAN website or app.
All evidence of vaccination must either be in English or French, vaccination certificates not in these 2 languages must be officially translated by a professional to be eligible to be submitted as a supporting document.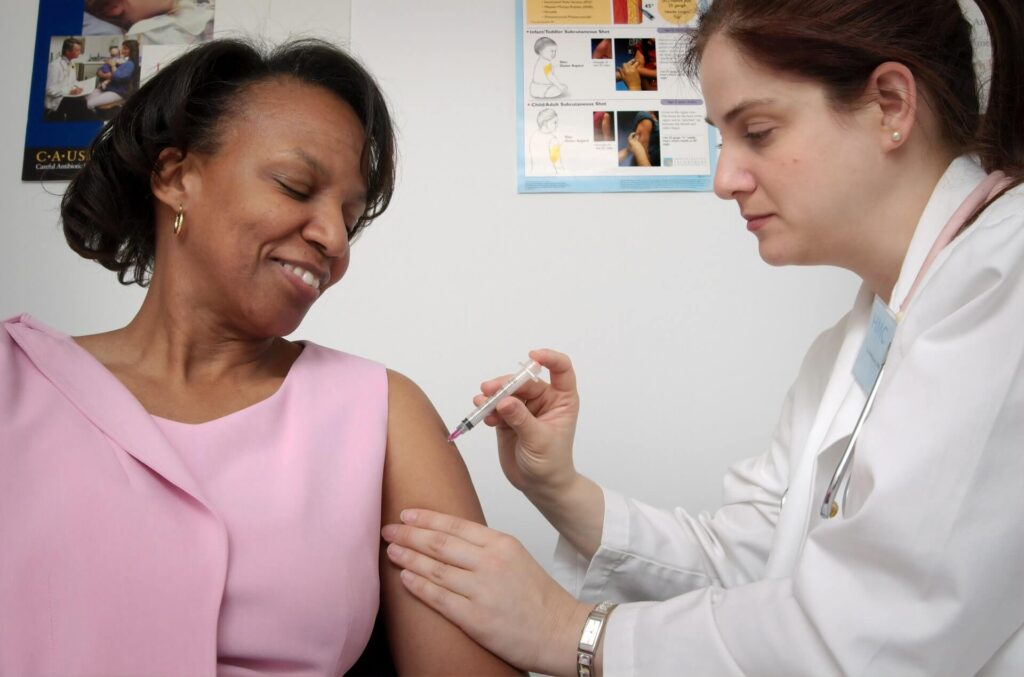 Professionally translated proof of vaccination must be stamped and a translation association number included in the document before it can be handed in for processing.
Note: It is recommended that travelers on a Canada visitor visa move with both certified translated proof of vaccination as well as the original vaccination document. Also, if evidence of vaccination falls below the required standard set by the immigration refugee and citizenship Canada, it will be invalidated and entry could be denied.
Supporting Documents Required To Apply For A Canada Visitor Visa
To embark on a trip to Canada as a tourist, there are key documents required to support a Canada tourist visa application. Not all documents included in the list of supporting documents are mandatory, some are optional
For optional documents, it is recommended that applicants only submit those that prove eligibility to visit Canada. It also goes without saying that visitor visa applications could still be denied even though all supporting documents requested were submitted.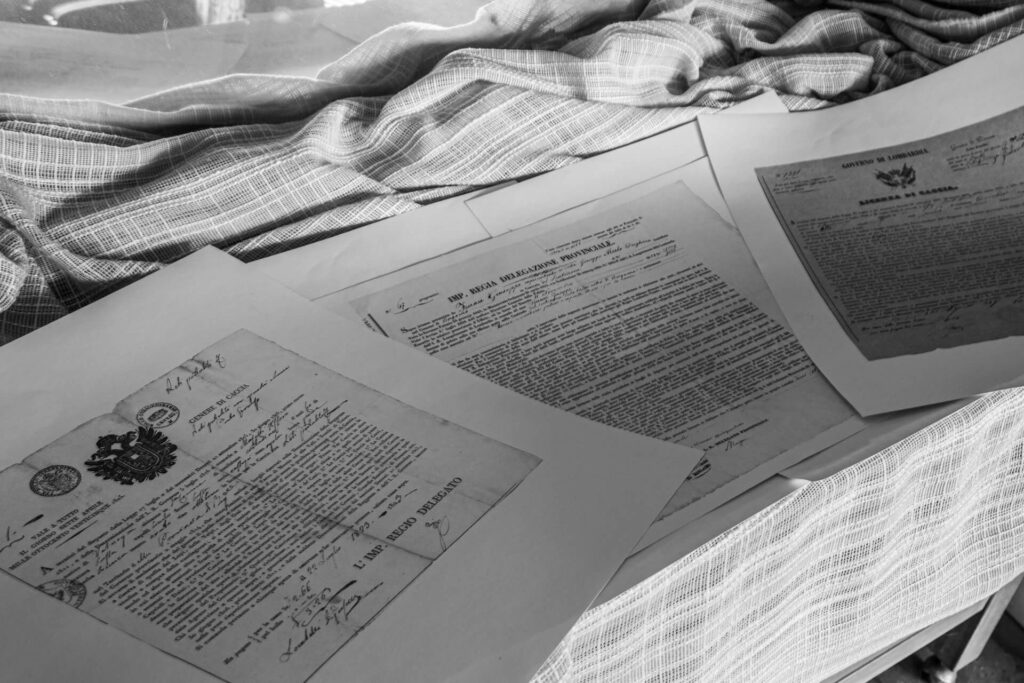 Supporting documents required when applying for a Canada visitor visa are;
2 Photographs
A Valid passport
Birth Certificate
Letter of Invitation to Canada
Marriage Certificate
Electronic or paper copy of the ArriveCAN receipt
Applicant's travel history
Travel itinerary while in Canada
Proof of profession
Account statement
Identity document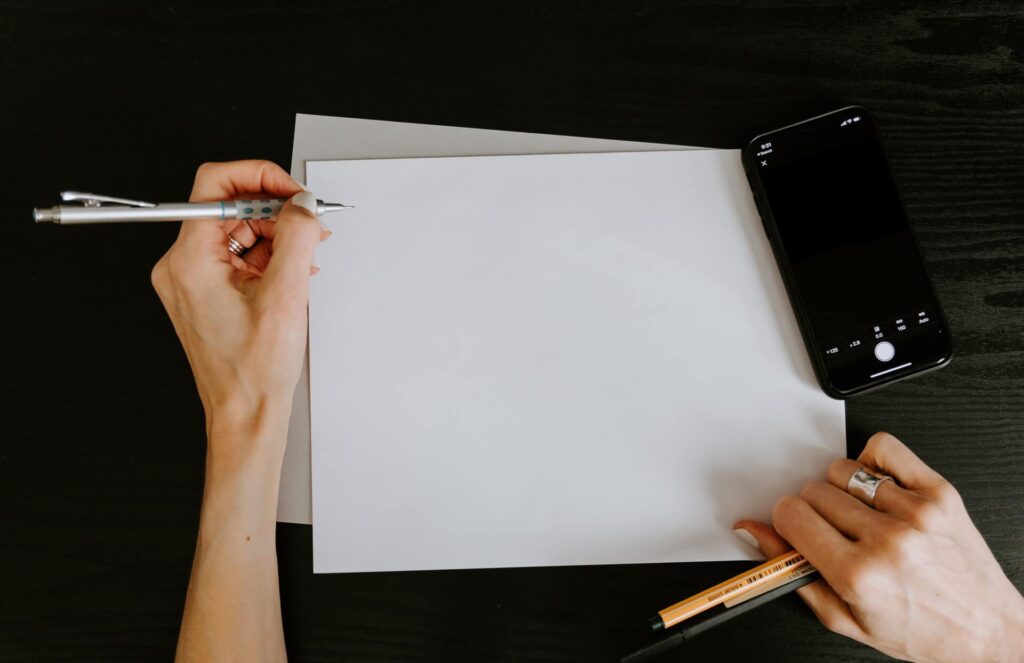 Applying with the help of a representative or IMM 5476
Form authorizing IRCC to release personal information to an individual or a IMM 5475
Form containing family information or IMM 5645
Information on minors or dependents, travel companions under 18
Self-addressed Envelope
Proof of vaccination
2 Photographs
Each applicant and their family members looking to secure a tourist visa to Canada are required to submit 2 photographs showing the single individual applicant, this picture as to meet the specification put in place by the IRCC. It must have the applicant's name and date written at the back of both pictures.
The photographs have to had been taken in the last 6 months and not more.
A Valid Passport
If this is the travel document required for people in the applicant's country, the passport has to be valid for a 6-month period after visitor visa application is submitted or for the period in which the tourist plans in to stay in Canada.
Visas cannot be stamped beyond the valid period of a passport, so applicants have to note this. It should also have at least 2 blank pages which would be used by the IRCC to relay visa application decision.
If a visitor visa to Canada is being applied from a country that is not the applicant's country of origin, there must be proof that entry into that country was done legitimately and that the bearer is not an illegal immigrant. This can be done by showing border stamps, work or resident permits of that country.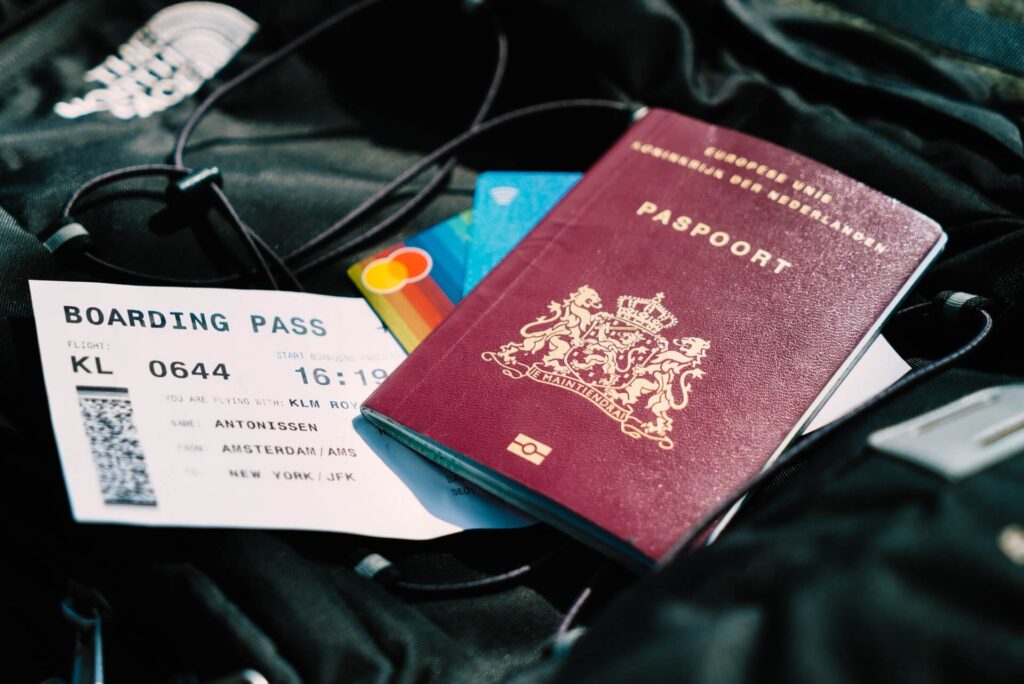 Birth Certificate
An original birth certificate has to be submitted to validate the information contained in the applicant's passport. A birth or age attestation will not be accepted. So potential beneficiaries have to ensure that this document is secured before applying for their Canada visa.
Letter Of Invitation To Canada
This is by far one of the most important documents required as a supporting document for individuals who seek to enter Canada on a visitor visa. It shows that the applicant was invited to the country by someone already in Canada.
However, in submitting a letter of invitation, a proof of relationship showing the link between a visitor and his/her host should accompany the letter, as this shows the quality of relationship between both parties.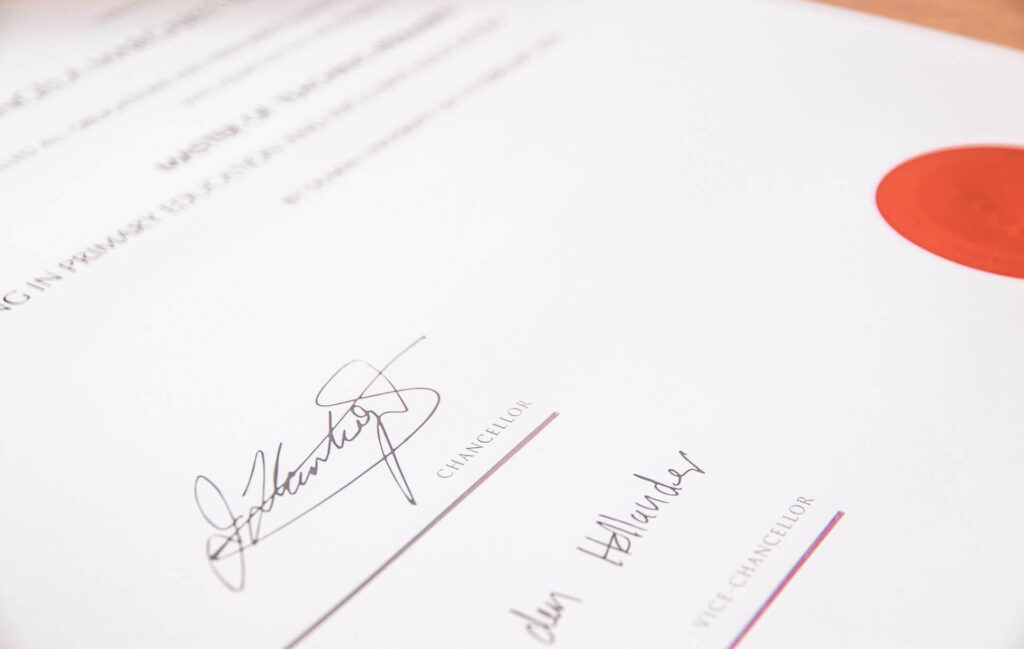 Marriage Certificate
If an applicant seeks to join his/her partner in Canada or a married couple seeks to travel for their honeymoon in the country, a marriage certificate will have to be submitted with their visa application to show that both parties are legally married.
In a case where both parties concerned are just legal partners or co-habiting in an unrecognized partnership, then a statutory declaration of common law union will have to be submitted to meet this document obligation.
Electronic or Paper Copy Of The ArriveCAN Receipt
This is a mandatory document that needs to be filled in the ArriveCAN website or app 3 days before entry into Canada. There's a fine of up to CAD$5,000 for applicants that get granted a Canada visitor visa and enters the country without this document.
It carries all the applicant's travel as well as contact information, Covid history in terms of quarantine plans, symptom/a symptoms and test history. Finally, each visa beneficiary has his/her proof of vaccination stored in their ArriveCAN account.
This document is required to be shown to the border officer at the point of entry into Canada.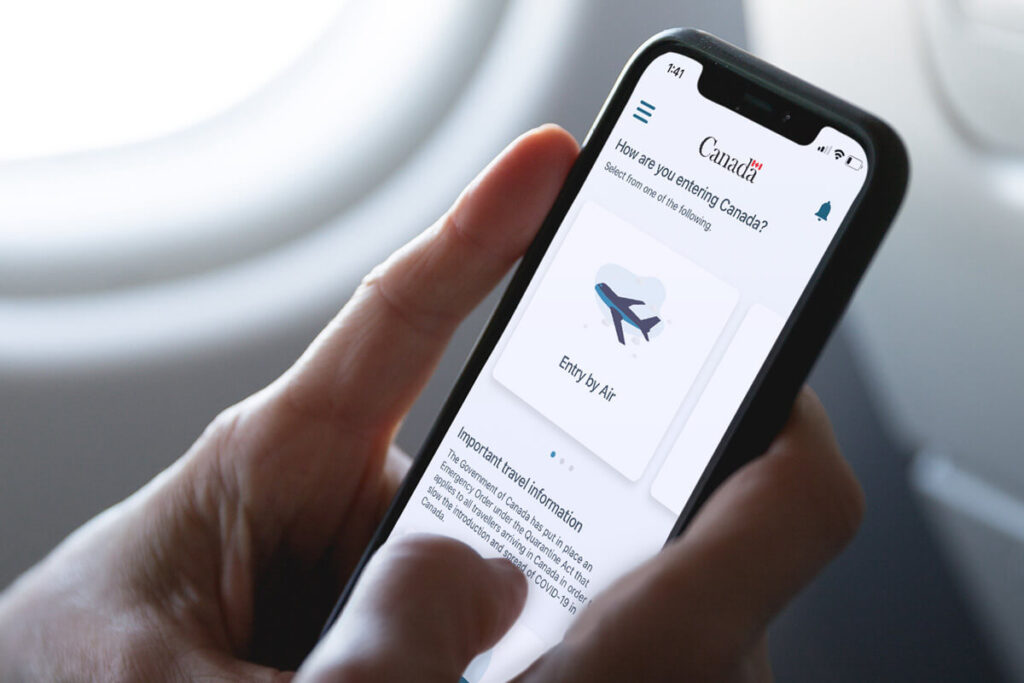 Applicant's Travel History
For applicants looking to travel with a Canada visitor visa, a document showing travel history can be submitted with a visa application, although this is optional.
A travel history shows the IRCC that the potential tourist visa recipient has been granted visa in the past either to Canada or other countries. This could be in form of stamped pages on a passport that communicates this to the processing officer.
To meet the requirement of submitting this document, a copy of the below document should be provided;
A copy of a previously used passport that has been used for the last 10 years to destinations outside the applicant's home country
Documents showing a consistent entry and exit stamp at immigration stands of multiple countries visited in the past
Permits obtained in the past, which could be study or work related that shows a beneficiary's authorized duration of stay outside
Visas to other destinations stamped in the past that might have expired or is/are still valid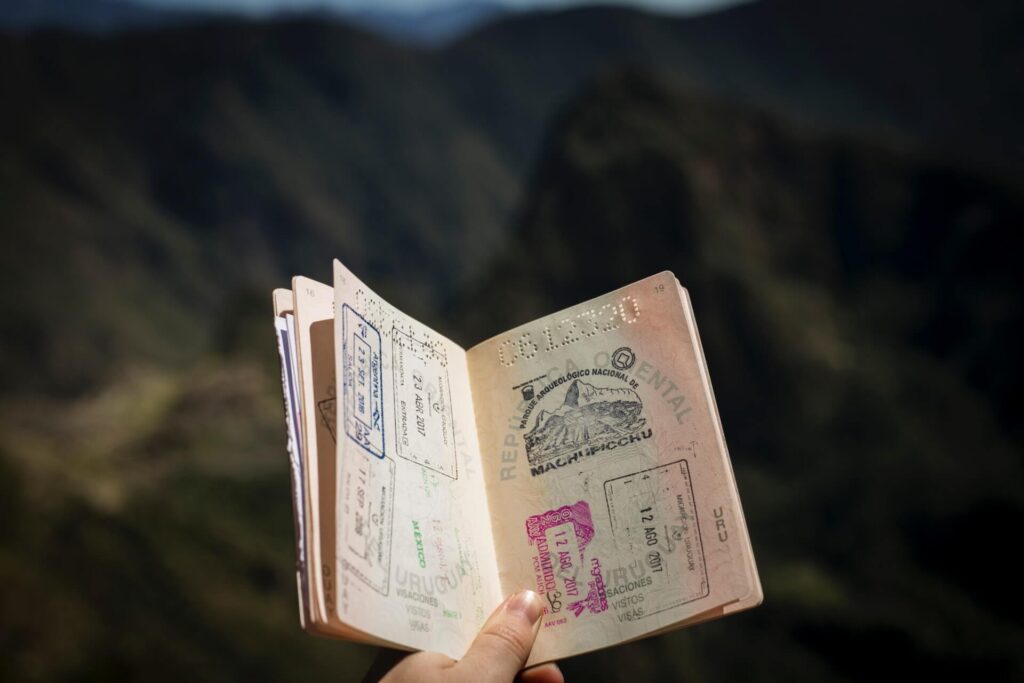 Travel Itinerary While In Canada
Travel itinerary for intending applicants looking to secure Canada visitor visa is an optional supporting document required to help convince the immigration refugee and citizenship Canada the planned duration of stay in Canada as well as travel intent.
Documents that can be used as travel itinerary are;
Flight details
Reservation made for overseas accommodation
Event registration
Travel itinerary should be submitted with a visa application if an applicant intends to use this as a supporting document.
Proof Of Profession
Visitor visa beneficiaries who are employees working for employers in their home countries are required to prove that they are gainfully employed. This can be done by submitting an employment letter, which must have the date in which the applicant started working for the company.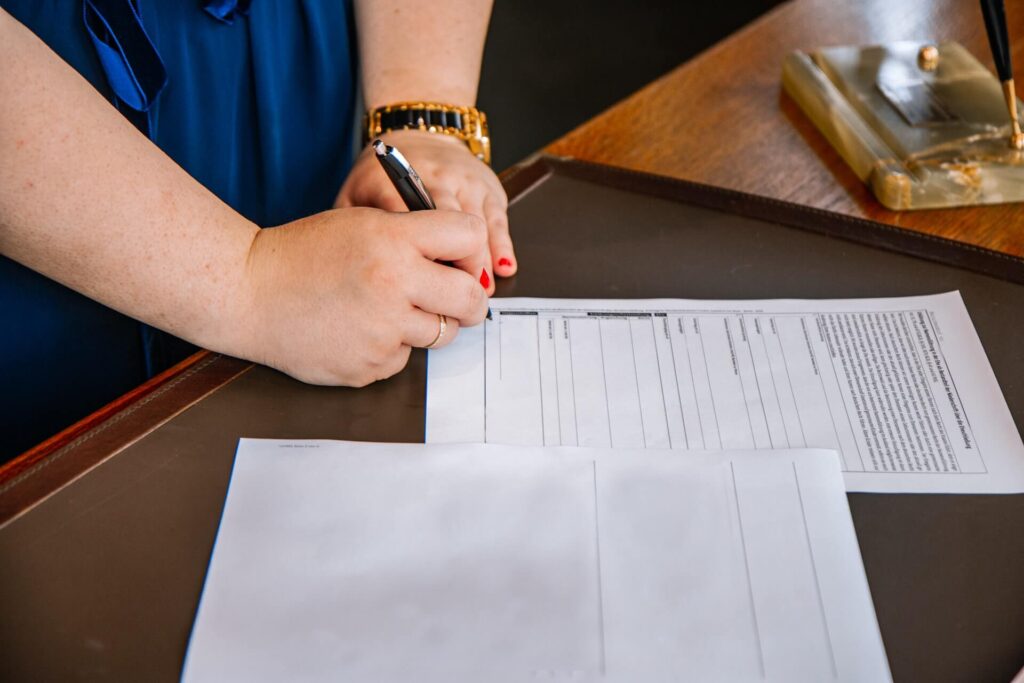 The employment letter must be older than 2 months, it has to state the capacity in which the applicant was hired for, the agreed remuneration (salary and bonuses), period in which the employee is to work for the establishment (usually if it is a contractile employment).
Finally, if a leave of absence was granted due to a holiday, then a letter of authorization should be enclosed, confirming employee absence for a period of time which is has to be stated in clear figures.
Account Statement
Applicants are required to show proof that they have enough funds to support their stay while in Canada. This should be a sum of CAD$2,000 per person or its equivalent in an applicant's local currency. This evidence of sufficient livelihood must be submitted together with a visa application.
An account statement should contain the visitor visa recipient or sponsor's name and contact information, which makes it easy for the IRCC to reach out to the applicant's bank with questions related to a visa decision.
If the visa candidate is a staff working for an employer, then pay slips for a 6-month period should also be included to show that the applicant has a source of livelihood and would return to his home country upon expiration of his visa. The pay slips must have the applicant's full name stenciled on them.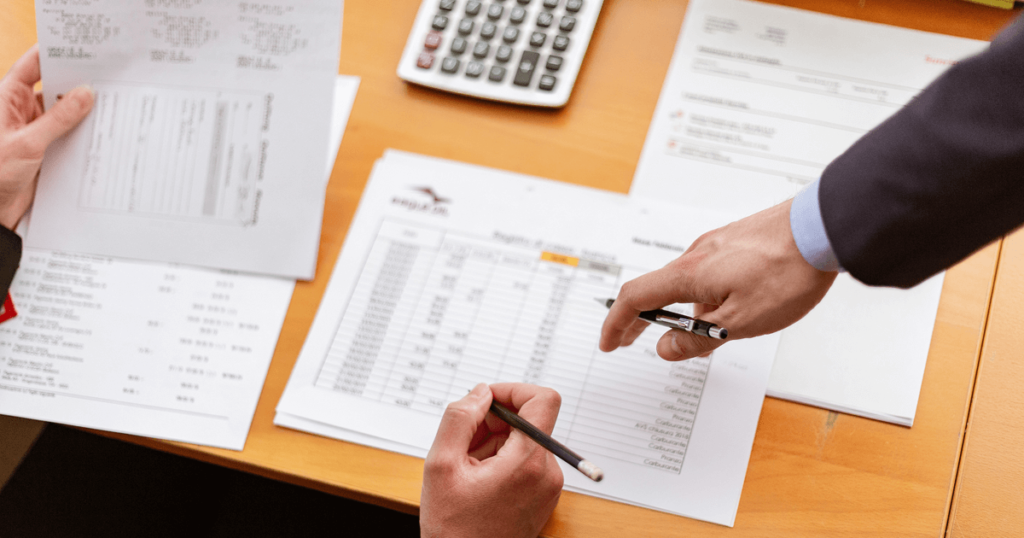 The account statement proves that the bank information provided belongs to the potential tourist visa beneficiary and has been active for a period of at least 6 months.
If the applicant owns a business, then incorporation certificate as well as other registration documents will be required to be submitted. Tax returns, certificates of qualification, business financial statements and original bank statements containing transactions for the last 6 months.
Identity Document
Usually, a copy of the applicant's valid passport or an acceptable travel document that is going to be used for a Canadian trip should be submitted with a visitor visa application. If a passport is the travel document of choice, then;
A biodata page must be provided
Pages with visas, stamps and other markings are also required to be submitted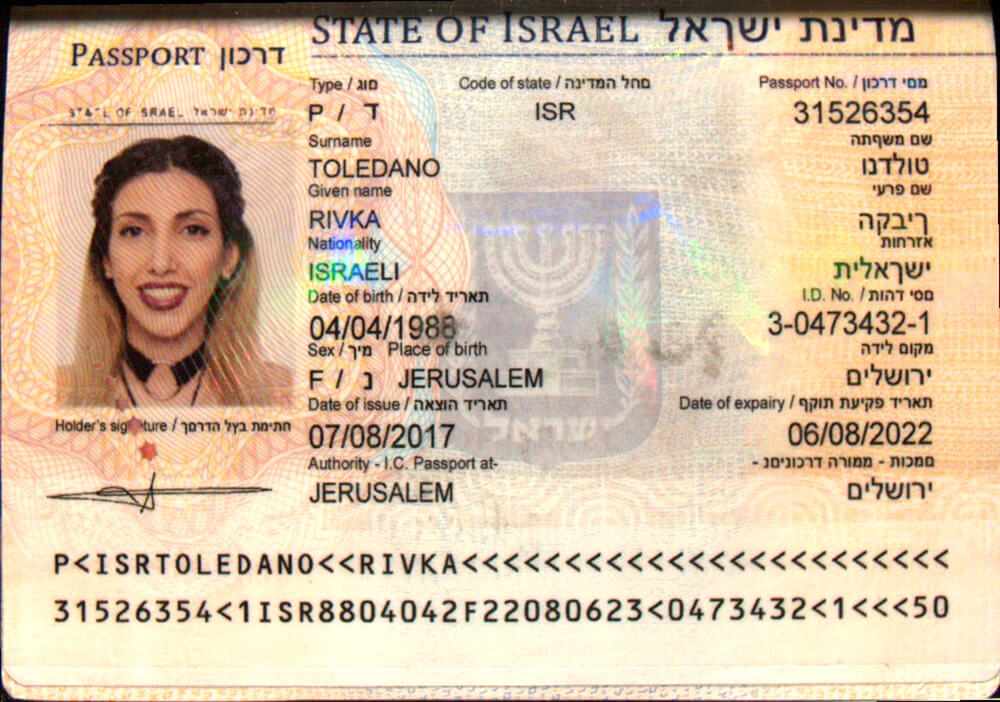 If an applicant has other travel document of choice different from a passport, then it will have to have been issued by the government of origin to be acceptable. The bearer's information has to be clearly spelt to show information such as;
The name of the holder
Date of birth
Assigned document number
Resident status for the citizen
A clear photo
Expiry date of the document
There are 5 different travel documents that can be used to gain entry into Canada. Applicants who are in possession of any one of these documents might or might not require a Canada visitor visa to enter the country. This travel documents are;
A passport
A stateless person's alien passport
An I-571 travel document for U.S refugees
An I-327 travel permit to re-enter the U.S
Non-citizen documents for refugee travel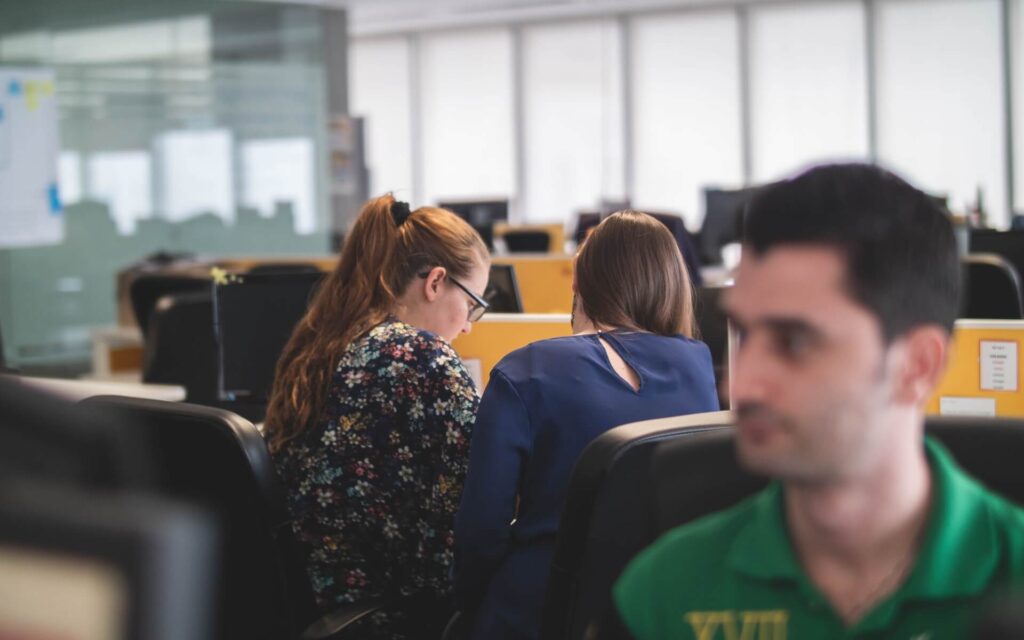 Form IMM 5476
This is a mandatory document for applicants looking to apply for a Canada visitor visa through family members or third-party sources such as agents. It gives express permission to individuals or corporations to represent a candidate who seeks a visa to enter Canada.
A form IMM 5476 has to be properly filled and submitted together with a visa application. It is a key requirement if applying through an intermediary.
Form IMM 5475
Unlike the form IMM 5476, the IMM 5475 form is not a mandatory support document, however it gives permission to the IRCC to divulge an applicant's personal information to a designated individual or corporation.
This designated individual will be able to gain access to the applicant's case file, ensuring that authorized personnel are able to find out the status of a visa application.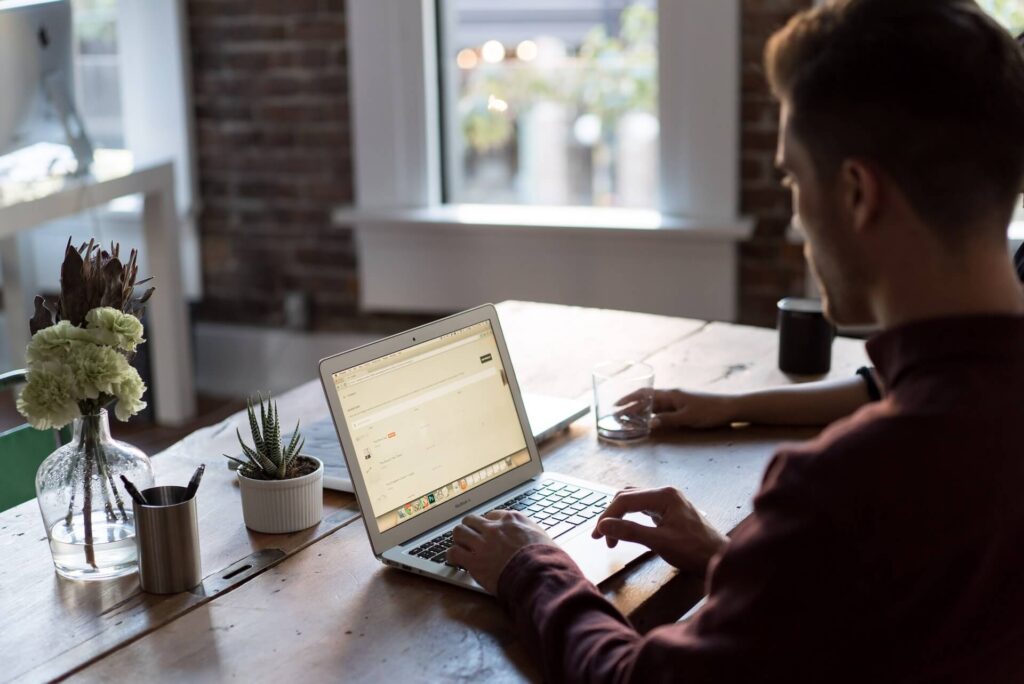 Form IMM 5645
This is a very vital document that must be submitted together with the visa application. It gives comprehensive information about the applicant and his/her family, if traveling with companions. The bearer who fills the form IMM 5645 must be 18 years of age and above.
This document is mandatory, it is a supporting document that has to be tendered to complete the Canada tourist visa application process.
Information On Minors Or Dependents
If traveling to Canada with minors or dependents under the age of 18, more information has to be disclosed with the visa application, so the IRCC knows whether the applicant intends to travel with 1 or more minors and whether he/she is a parent or a just a guardian.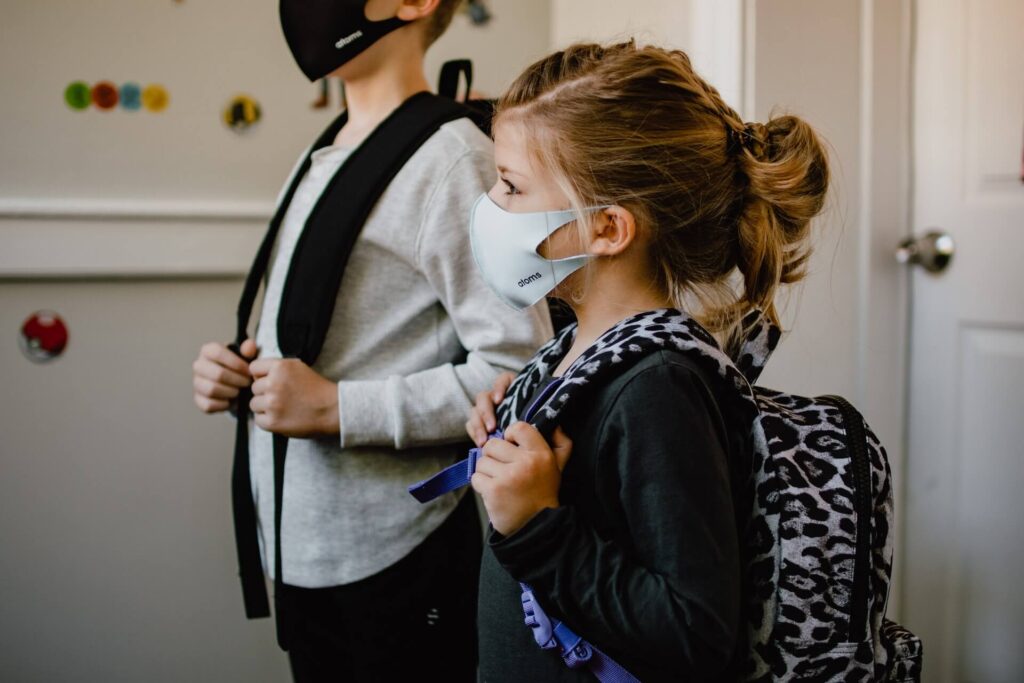 This information can be relayed in one of 2 ways;
By submitting a letter from the parents or legal guardian that authorizes the minor or dependent to travel to Canada
By tendering extra documents such as adoption or custody papers that shows the guardian or parent has been given legal custody of the child and is in a position to give express permission for the minor to embark on a trip to Canada
This document/documents have to be submitted with the Canada visitor visa application. It is mandatory. It also has to be shown to the immigration officer at the point of entry into the country.
Self-Addressed Envelop
A self-addressed envelope has to be enclosed with the supporting documents if applying using a paper-based application, so that all original documents can be returned to the applicant upon processing of the visitor visa. This is mandatory.
It must be noted that in event of forged bank records or other documents, if a case is made for forgery, then those affected documents will not be mailed back.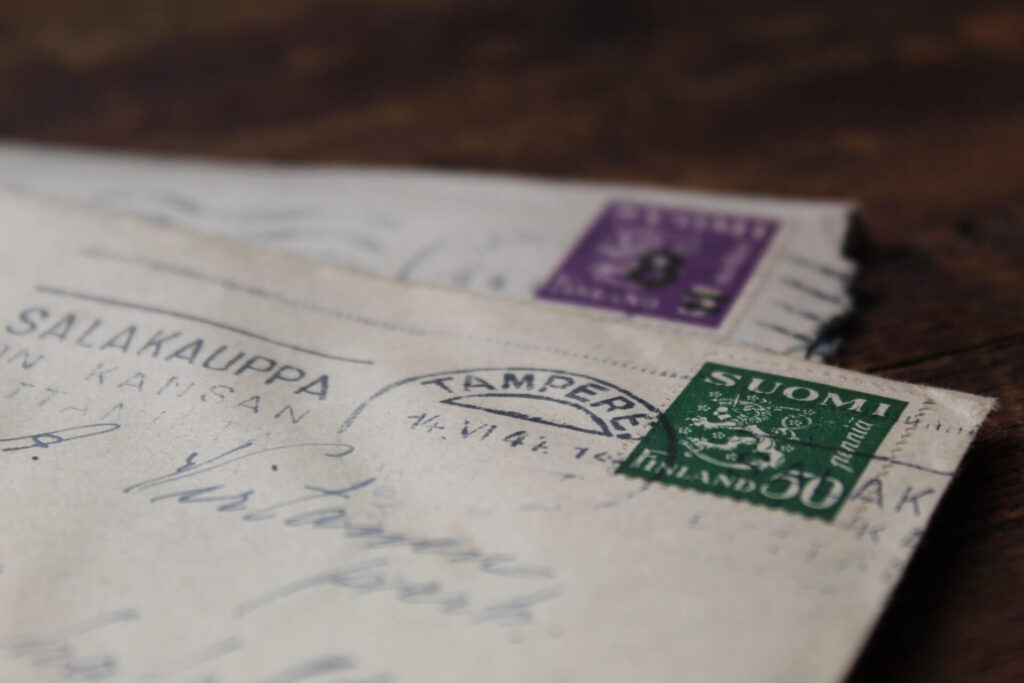 Pre-Entry Testing For Travelers On A Canada Visitor Visa
Pre-entry testing is not required for tourist on a Canada visitor visa, particularly if they are fully vaccinated before entering the country either by land, sea or air. However, all proof of vaccination and essential information has to be entered into the arriveCAN website or app 3 days before travelers arrive Canada.
For children who are below the age 12, who are unvaccinated or partially vaccinated they are not required to show a valid pre-entry test result. This is the case if traveling with a fully inoculated adult.
While children below the age of 5 are not required to take a pre-entry test irrespective of their immunization status.
Random Arrival Test
A traveler on a Canada tourist visa could be chosen at random to take a pre-entry test. This is regardless of how the test subject crossed into the country, whether by air or land. To get tested a tourist must have his/her samples collected by an authorized test laboratory. This authorized lab depends on where the Canada visitor visa holder enters the country from.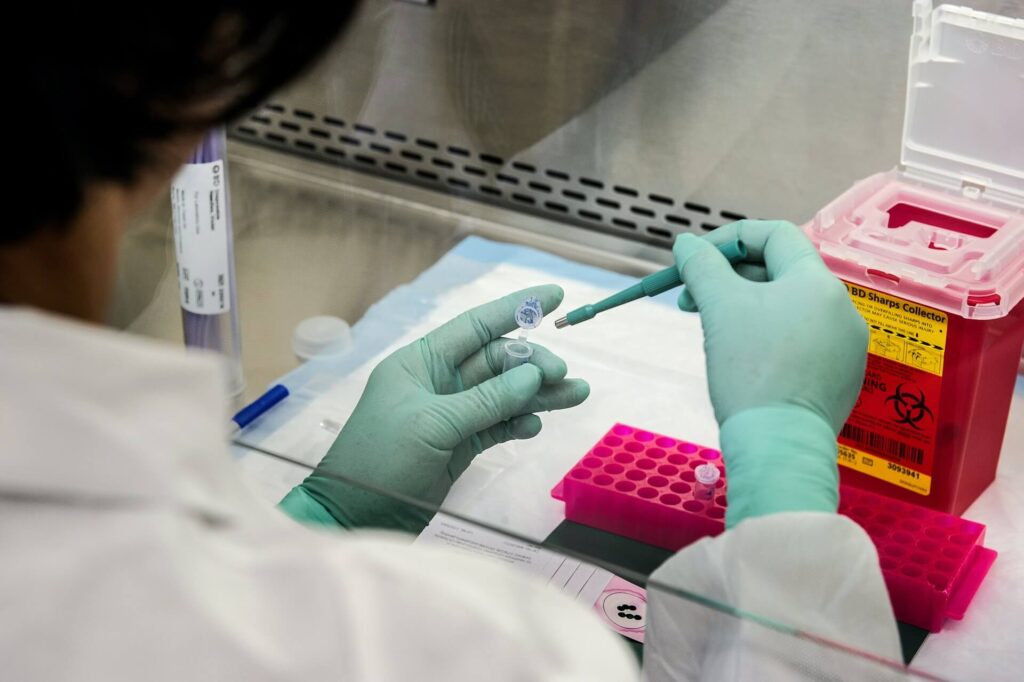 Those randomly selected for an arrival test will get an email 15 minutes after they are done with customs and the immigration kiosk, informing shortlisted test subjects when and where the test will take place. The email is usually sent from one of 2 email addresses; noreply.pasdereponses@notification.canada.ca or quarantine.covid19.quarantaine@phac-aspc.gc.ca
The email will be sent to the email address entered when creating an arriveCAN account.
Note: Travelers arriving at airports located in Calgary, Montreal, Toronto and Vancouver are subjected to a mandatory random arrival test. This is worth being mindful about.
Completing An Arrival Test As A Canada Visitor Visa Holder
Visitors to Canada are advised to use the test kit handed out at the border for those arriving by land and sea. Then airport for those arriving by air. And endeavor not to use test kits self-purchased for embarking on the trip to Canada.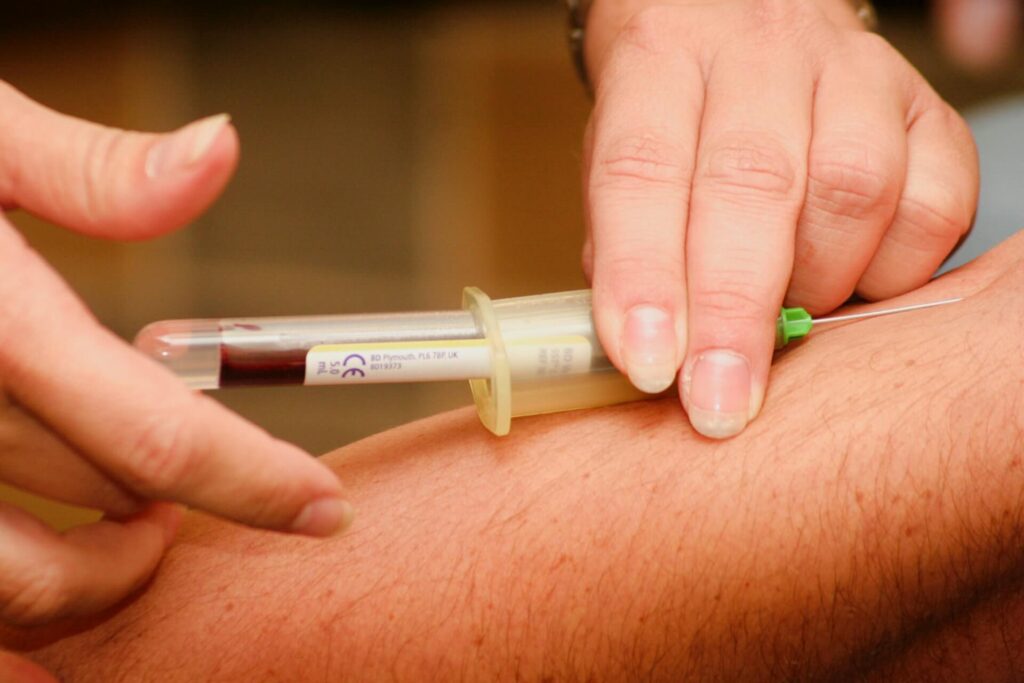 All instructions, vital links to necessary websites as well as telephone numbers are included in the arrival test kit.
There are certain things that are mandated by the IRCC to complete an arrival test such as;
Registering with an authorized test provider at the county of entry. It's recommended that same email address used to create an ArriveCAN account be used in the test provider registration
Not forgetting to schedule a test with a test provider
The test must be completed by the end of the day, 24 hours upon arriving Canada
This means tourist visa holders to Canada who arrive by 9am on August 2 will have to had completed their arrival test by 11:59pm on the August 3.
Until an arrival test is completed, the IRCC counsels that each traveler keeps their ArriveCAN e-receipt number. New arrivals by air are required to safely keep their email notifications as well.
It's possible that a visitor visa holder is unable to get his/her test done on arrival and the timeframe stipulated by the IRCC has expired, a call will be placed to the test taker, from 1-888-336-7735. It is paramount that this call be answered to remedy the situation.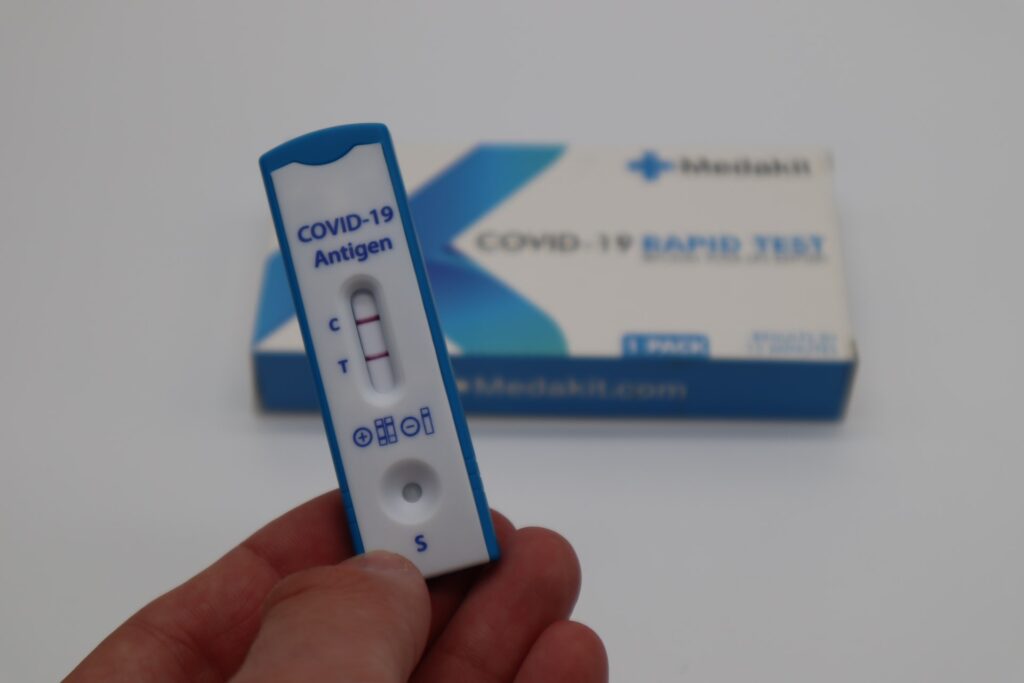 Arrival Test Result
Patients are notified of their test results at least 4 days after taking them. In event that this is not the case, an attempt should be made to get in touch with the test provider for clarity on the situation. There are several reasons why a test result might be delayed such as;
Provision of inaccurate contact information
A test sample might still be in the stage of processing
A case of missing information
A result is unclear and so cannot be classed as final
What Happens If An Inoculated Traveler Or An Unvaccinated Child Under 12 Test Positive On The Random Arrival Test
In this case, they will have to self-isolate for a period of 10 days. The recipient of the test result will have to report the test outcome to the public health agency of Canada (PHAC) by reaching them on 1-833-641-0343.
Positive Test Result For Parents, Step-Parents, Guardian or Tutor Traveling With A Minor
For unvaccinated minors traveling with their parents, step-parents, guardian or a tutor who tested positive or showing symptoms, even if the child is asymptomatic, he/she will have to self-isolate for 14 days and be under close supervision for signs of symptoms.
The unvaccinated minor's arrival test result will have to be reported to the public health agency of Canada by reaching them on their toll line. While the fully inoculated adult travel companion is required to highlight the public health arrangement that will take up care protocol to be administered to the child.
Post Pandemic Protocol After Canada Visitor Arrival
There are post pandemic federal requirements that must be taken into account for both vaccinated and unvaccinated children coming into Canada with their parents or guardians. This must be adhered to in the 14-days following their arrival.
Fully Vaccinated Children
If parents or guardians are chosen at random to take a government required test and they test positive, this must be reported
Travelers to Canada are mandated to wear a face mask all through their journey, whether entering the country by plane, ship, car or train, across all points of entry.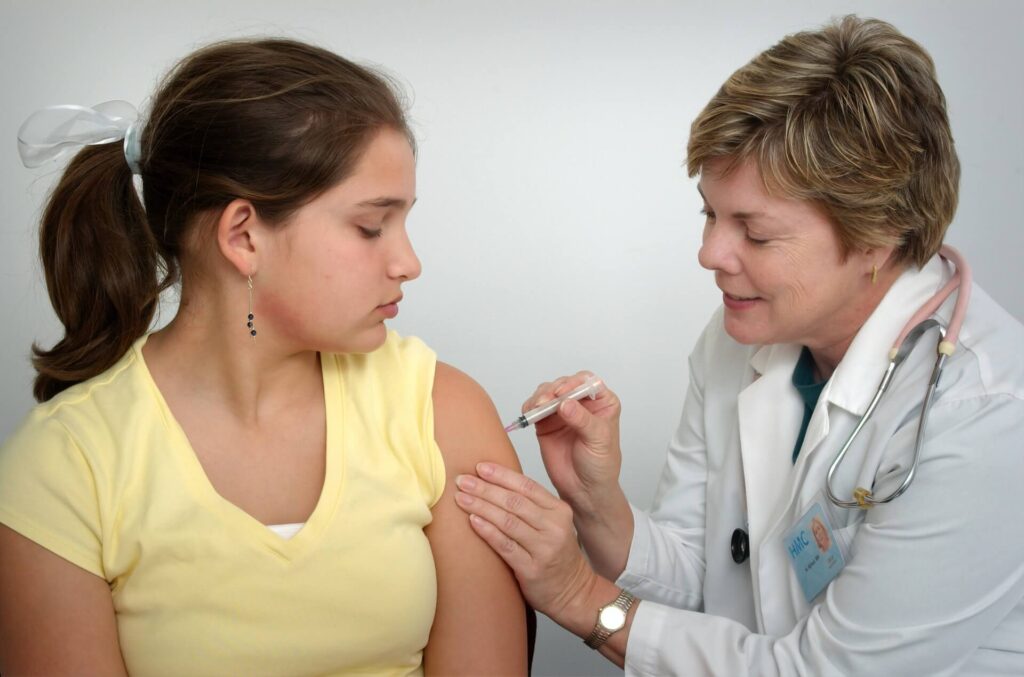 It must be noted that some provincial rules as regards to pandemic protocols might be stricter than guidelines put in place by federating bodies, for instance some provinces could require people to wear face mask while on public transportation. The stricter rule should be favored instead of the less strict one.
It must be stated that face masks are not compulsory upon arriving Canada, however parents and guardians might choose to implement this measure as a way of making sure that their wards or dependents do not get infected.
Unvaccinated Children
Unvaccinated children aged 5 to 11 are required to wear masks while in certain places that bring them into close proximity with other kids in the public space such as schools and day camps. This has to be done for 14 days upon arriving Canada.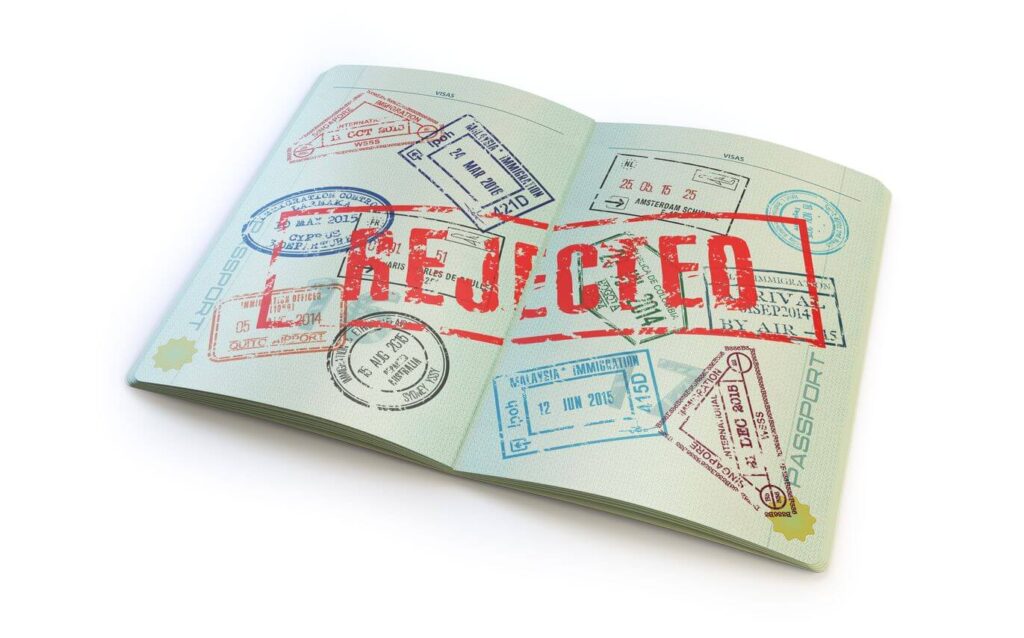 Travel Documents Not Accepted By The IRCC
There are travel documents issued by certain countries which are not accepted by the immigration refugee and citizenship Canada. Potential travelers applying for a Canada tourist visa from these countries with these documents will be denied entry.
Travel documents not accepted by the IRCC are;
All passports issued by Somalia
Passports issued by the Czech Republic that are non-machine readable
Passports issued by the Republic of South Africa that are temporary in nature
Provisional passports issued by the Republic of Venezuela
Things To Note Before A Canada Visitor Visa Application
If you are ready to apply for a Canada visitor visa, then you must have confirmed your status requirement for entry as to whether you require a visa stamped on your passport or an electronic travel authorization which is specifically for certain diplomats or people who are holders of a United States green card.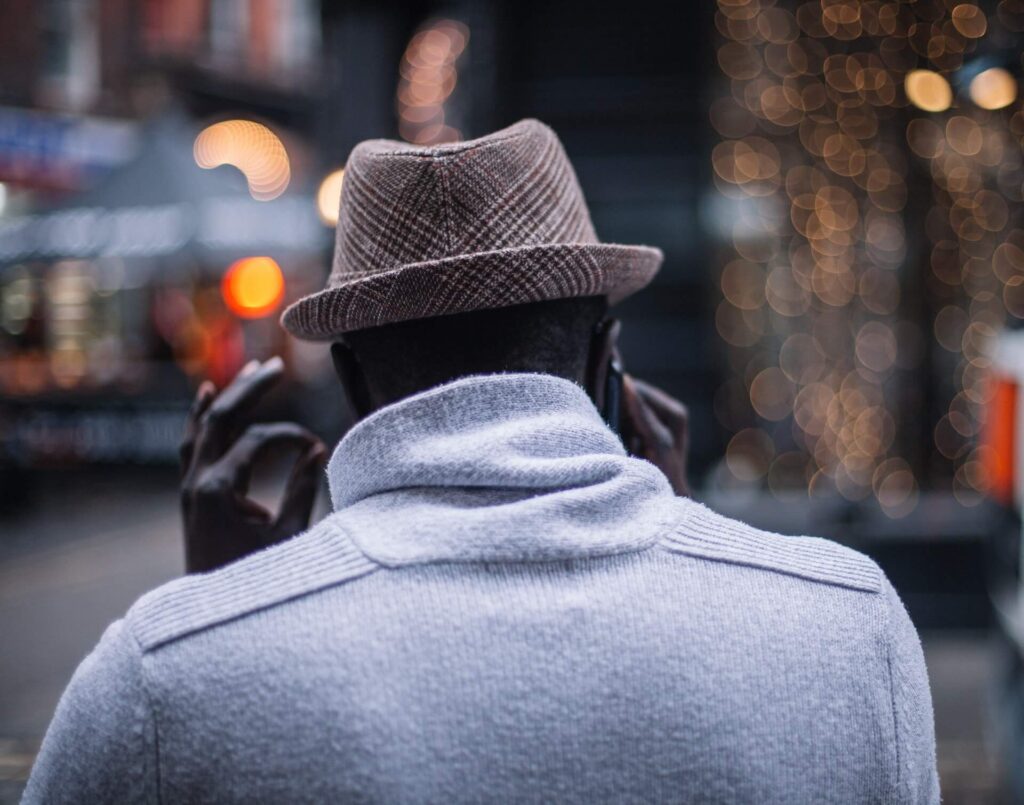 There are also countries who are not currently permitted to enter Canada, applicants must endeavor to check the status of their country before they decide to apply for a tourist visa. In other to minimize the risk of being denied a visa when they apply.
Biometric Capture
Even though a biometric capture is done once in every 10 years by applicants looking to travel to Canada, most potential Canada visa beneficiaries are required to give their biometrics the first time they apply for a visa.
How To Apply For A Canada Visitor Visa
Irrespective of the reason in which a visitor visa is being applied for, whether to reunite with a family member or as a chaperon accompanying a minor or simply as a tourist looking to visit Canada, all applicants are required to apply online through the IRCC website.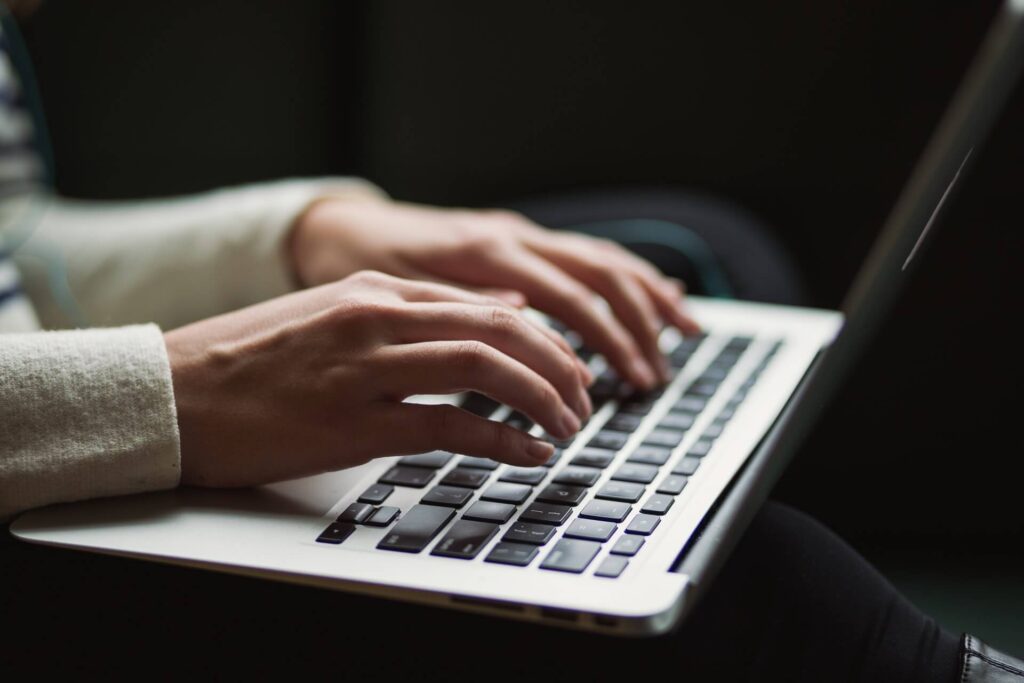 Although, there are a few exceptions to this rule, depending on the travel document being used or the fact that an applicant is disabled. A paper application for a visitor visa to Canada could be made by people that fall under this category.
The Canada tourist visa application is in 3 steps;
IRCC Account Creation/Login
First timers have to create an account on the IRCC portal in other to access their visa application forms. To do this they are prompted to provide an email address. When this is done, a unique code is sent to the email address provided. This code is used to create an IRCC account, after which you are required to login.
Fill Up An Online Visa Application Form And Upload Supporting Documents
After account creation, the applicant is required to log into the new IRCC portal. Beneficiaries will be mandated to complete an online visa application form. There is a list of questions that need to be answered after which supporting documents must be uploaded.
Note: Supporting documents are not restricted to those that show their reason of travel. It is thus mandatory to include documents that points towards eligibility of travel to Canada.
If eligible, applicants must upload a proof of vaccination on the ArriveCAN website. This mustn't be done with a visa application, but should be uploaded 3 days before scheduled entry into Canada.
Make Necessary Payments
The third and final step requires the payment of all fees applicable to the visa application process. Such as, application fees and priority processing services if an applicant's country is eligible for this.
Not all credit cards are acceptable. Only credit cards and debit cards from Visa®, Mastercard®, American Express®, JCB® and UnionPay® are accepted to make online payments on the immigration refugee citizenship Canada website.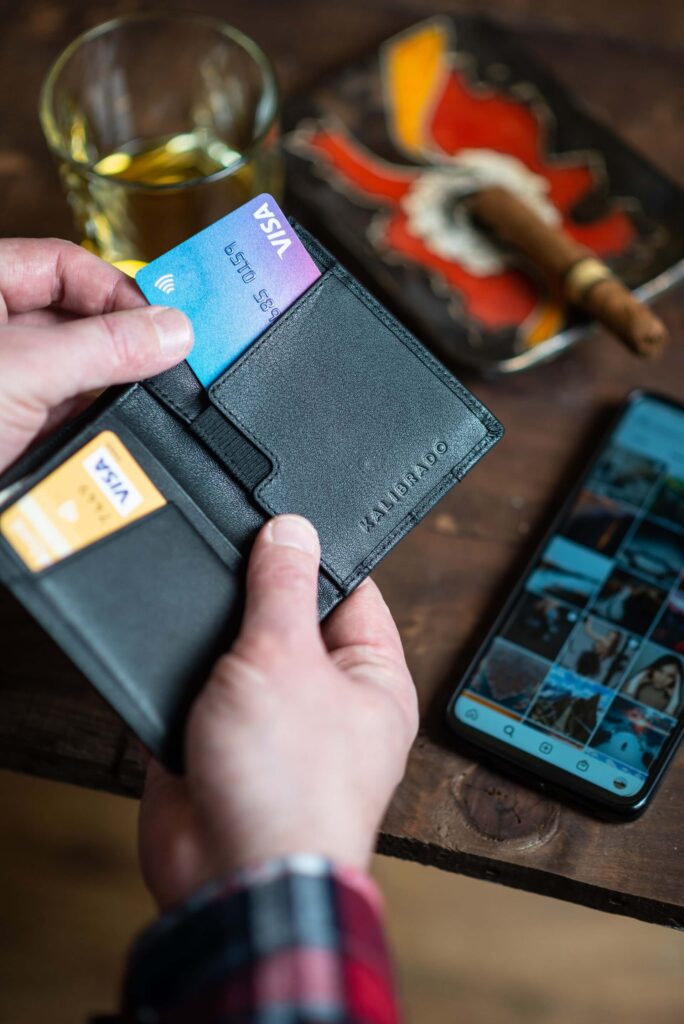 Failed Payment For Canada Visa Applications Between June 15 And June 23
Some applicants might have experienced some difficulty during the online visa application process on the IRCC portal between June 15 and June 23, 2022. If payments for applications were made during this period, but completed forms still read as 'Applications in progress', then those payments did not go through.
A new visa application will have to be re-submitted. After all the ensuing screens and the payment section is reached, all fees can be made here by re-entering the bank card information and clicking 'submit'.
If the applicant's application is successfully submitted, it will appear in the section titled; 'view submitted application', in the account area of the IRCC portal.
Canada Visitor Visa Application Fee
To submit a Canada visitor visa, each applicant will be required to pay an application fee before a tourist visa can be processed. This fee is CAD$100 and is irrespective of whether it is a single or multiple entry temporary resident visa.
For a family of 5 individuals or more applying for a tourist visa, the fee is CAD$500. They must be applying at the same time and place to be eligible for a one-time application fee payment.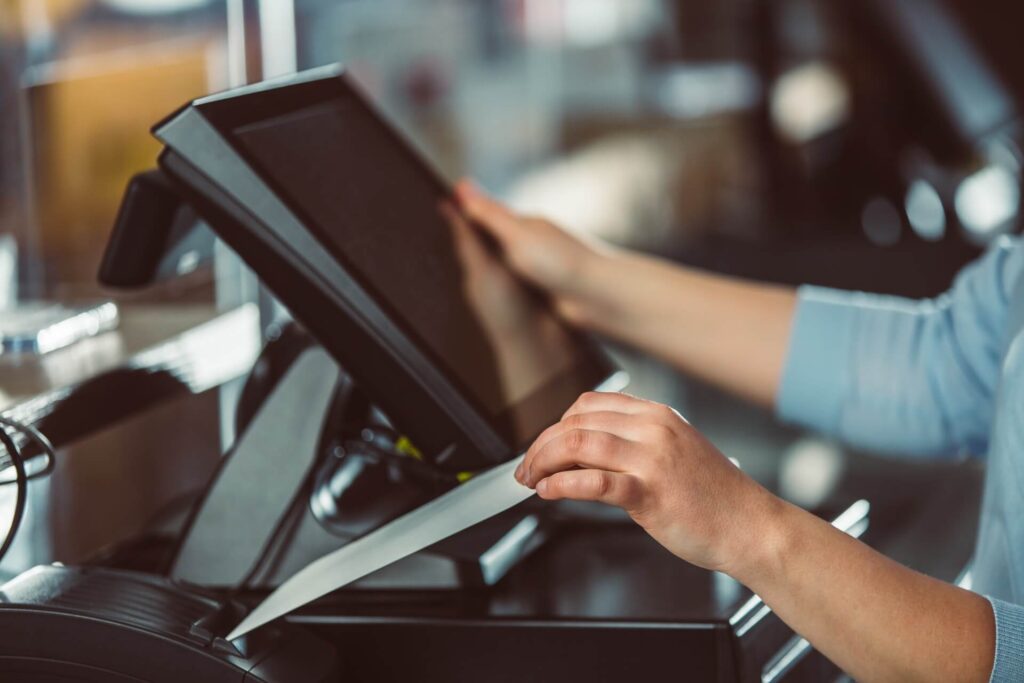 If an applicant seeks to extend his/her stay in Canada on a visitor visa, the application fee for this process is CAD$100 per person.
If restoration of a visitor visa status is what is sought, particularly if the beneficiary's Canada tourist visa has expired, but is still within the period allowed by the IRCC to apply for an extension. The processing fee is CAD$200.
Biometric Capture Fee
There are fees that accrues to getting a biometric capture done. For individual applicants, the fee is CAD$85 and for a family of 2 or more individuals, the processing fee is CAD$170, for this rate to apply, all members of the family must have their biometric capture at the same time and in the same place.
For a group of 3 or more individuals, usually a music group or a band of performing artists, the fee is CAD$255. However, for this charge to apply, they must all be captured in the same place and at the same time.
How Long Does A Canada Visitor Visa Grant A Recipient?
On average, most tourist on a Canada visitor visa are granted a stay period in the country of up to 6 months, however depending on prevailing circumstance in which a tourist visa is being applied for this could be shortened or extended.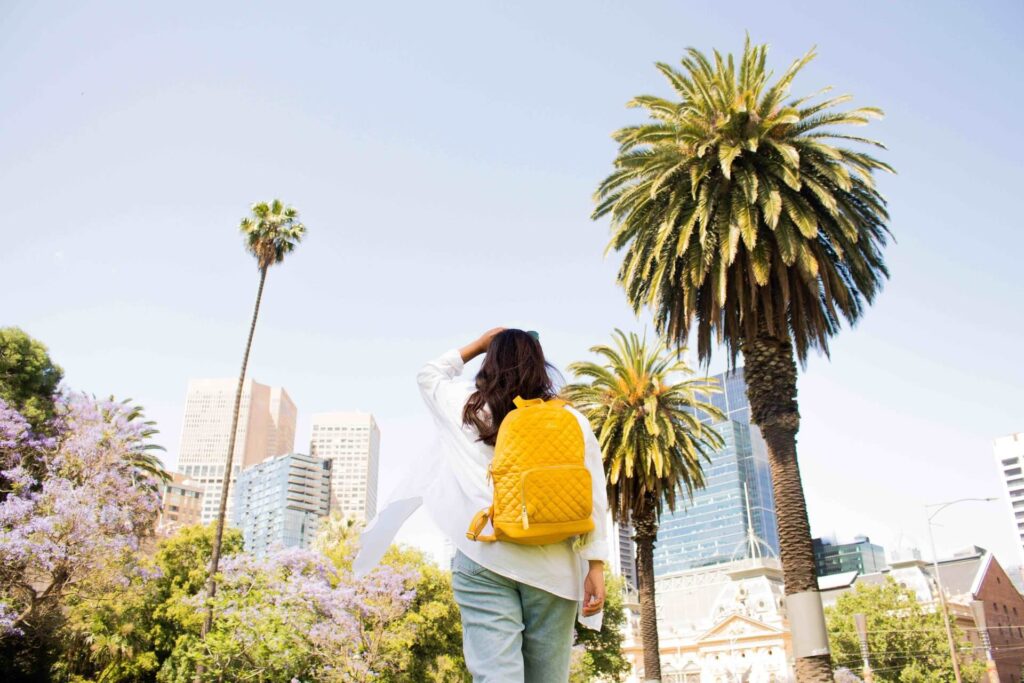 It is normal practice to have the duration of stay highlighted in a visa stamped on a passport. In other cases, a border service official may help disclose the period in which a visitor will be allowed to stay in the country for at the point of entry into Canada.
When A Visitor Requires A Visitor Record
Sometimes it is not disclosed on a passport when a Canada visa recipient is due to leave the country, if this is the case, then a visitor record is given to show when a Canada tourist visa is due to expire.
There are other times when a visitor's circumstance while in Canada changes, such as in a case of a romantic entanglement or a tourist secures a job in the country. When he/she applies for a change of visa status, a visitor record is the document given to show that an applicant's stay in Canada has been extended.
How To Get A Visitor Record While On A Canada Visitor Visa
To get a visitor record, this independent document has to be applied for at the point of entry into Canada or at least 30 days before the expiration of current status in the country. If any of these 2 windows are missed the applicant will have to return to his/her home country.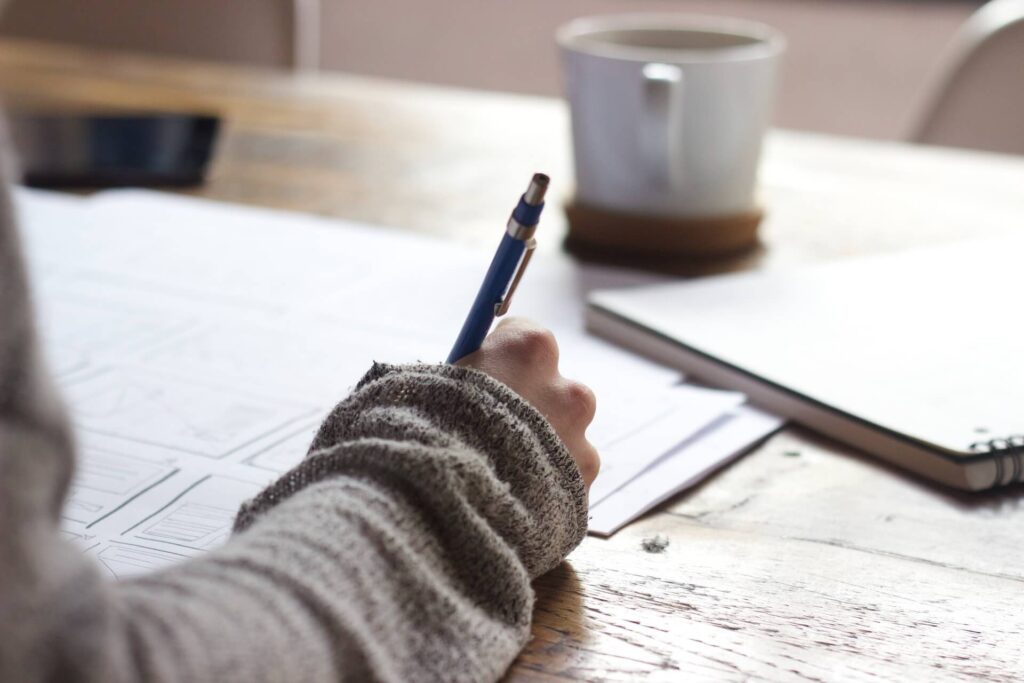 Fees For Canada Visitor Visa Extension Due To Getting Work While Visiting
There are situations in which a Canada visitor visa beneficiary secures work with a company while visiting the country and both a work permit and visa extension needs to be applied for. In this case, both the work permit application and visa extension are charged as one.
Fee to process a work permit and visa extension per person is CAD$155, to process a work permit application and visa extension for a group of 3 individuals who might be categorized as supporting artists, the fee is CAD$465.
Canada Visitor Visa Application Processing
Processing time for most visa applications has been updated by the immigration refugee and citizenship Canada to accurately inform applicants on when a decision has been reached on their application.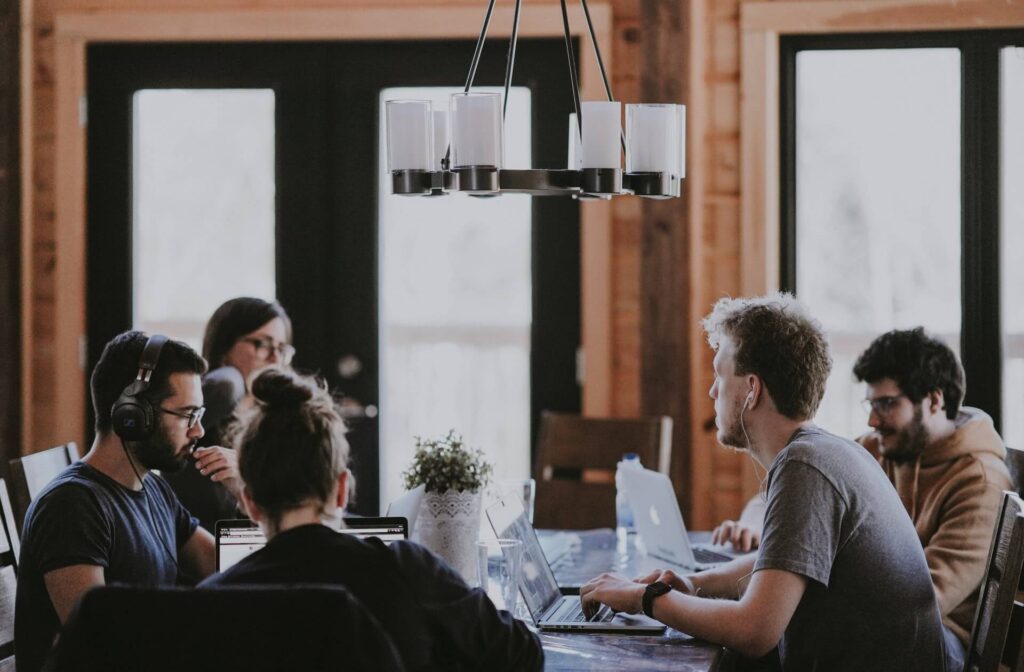 Due to post pandemic recovery and most countries re-opening their borders to the outside world, there is a backlog of application that is still being processed, so even though processing times might appear long, it usually never takes that long to get a decision.
| | |
| --- | --- |
| Countries | Processing Time |
| United States | 39 days |
| United Kingdom | 7 days |
| China | 42 days |
| France | 58 days |
| Germany | 57 days |
| Australia | 54 days |
| Japan | 63 days |
| Mexico | 86 days |
| South Korea | 70 days |
| India | 160 days |
| Nigeria | 151 days |
| Kenya | 105 days |
| Ghana | 77 days |
| United Arab Emirates | 64 days |
| Pakistan | 146 days |
| South Africa | 48 days |
| Netherlands | 47 days |
| Philippines | 98 days |
Processing time shows the period of time it took to process a complete application in the past, after it was submitted online or offline at a visa application center. Any delays experienced by applicants might be due to incomplete applications, these are usually returned.
The time taken to process an application does not take into account delays in moving a completed application from a VAC to where it will be finally processed or the time taken to get a biometric capture done.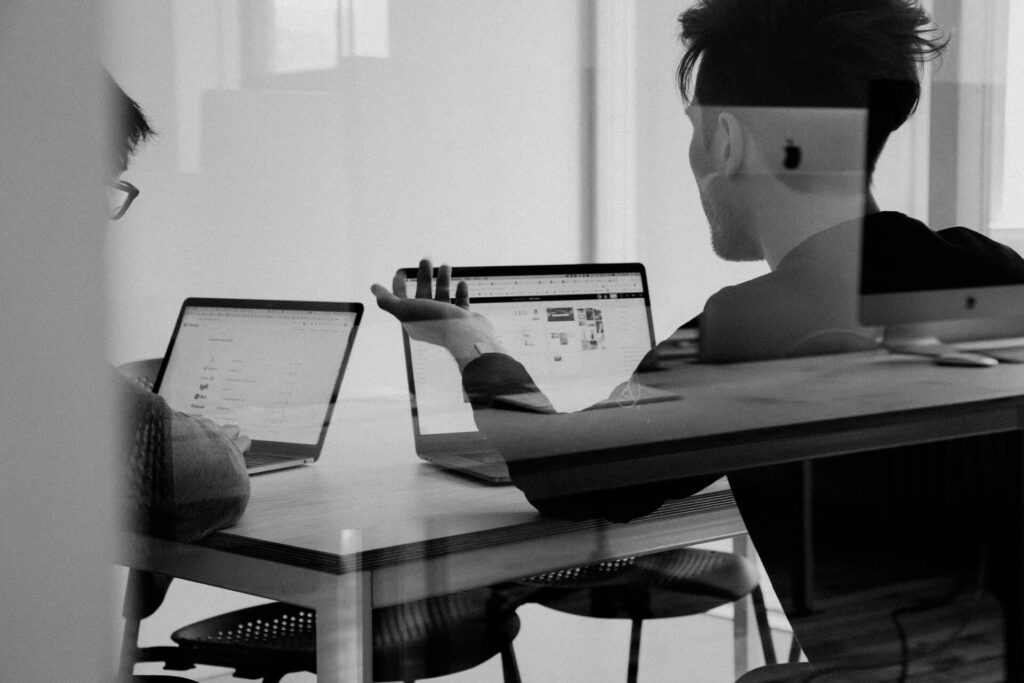 Canada Visitor Visa In 7 Days With Priority Processing
Priority processing for a Canada visitor visa ensures that processing of a visa application is accelerated such that a decision is given sooner. Most online applications are given a high priority, thus processed urgently.
If an applicant wants a paper visa application to be given a status of priority processing, it must be written on the application envelope; 'URGENT – HONG KONG PRIORITY'. This is of course is for applicants applying from Hong Kong. The title could be changed to the country in which an applicant is applying from.
The potential visa beneficiary has to find out if priority processing is being offered at the visa application center and if it is, then the express processing fees would have to be paid.
Priority Processing Times
Priority processing times varies according to different countries. On average it takes 2 to 7 days to get a Canada visitor visa processed under express priority. However, as stated earlier, there are charges that will have to be paid to take advantage of this service.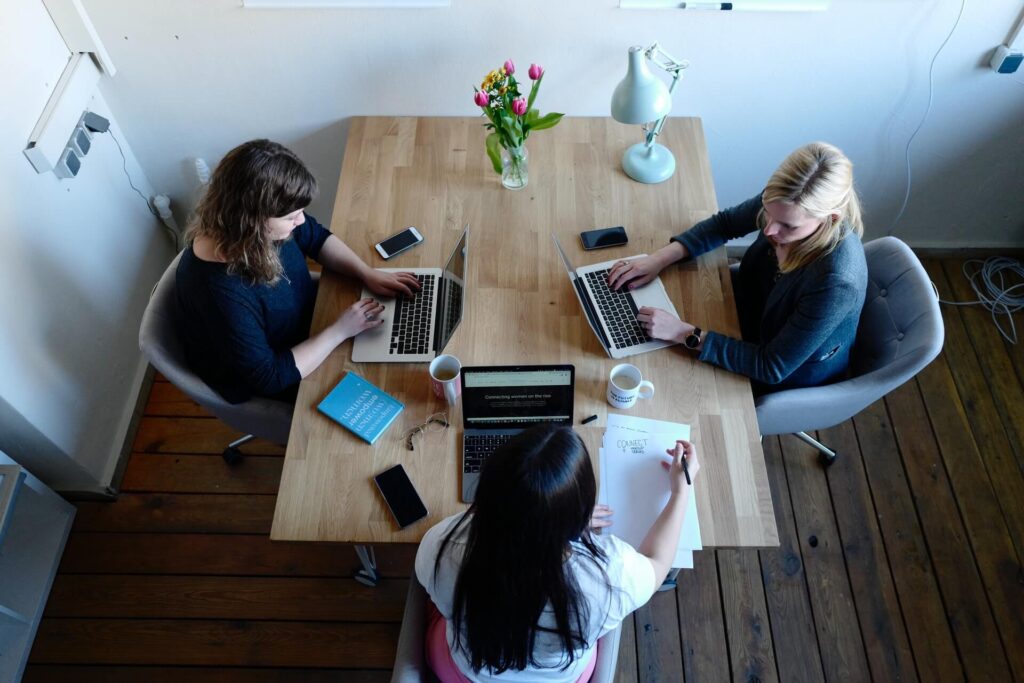 What Happens After An Applicant Applies For A Canada Visitor Visa
Depending on the country in which an applicant is applying from, an interview carried out by embassy or high commission consular staff might be required. More information might be requested during this interview to finish an application process.
Other supporting documents that might be requested are;
A medical certificate
Police certificate
After a decision on a visa application is reached, the passport and original supporting documents are returned to the applicant.
What Comes Next When An Online Application Gets A Favorable Response
When an online Canada visitor visa application gets a favorable response, 2 letters are sent to the applicant's IRCC account. The first is a letter stating the decision reached by the IRCC and the second is a letter with instructions on how to submit the applicant's passport.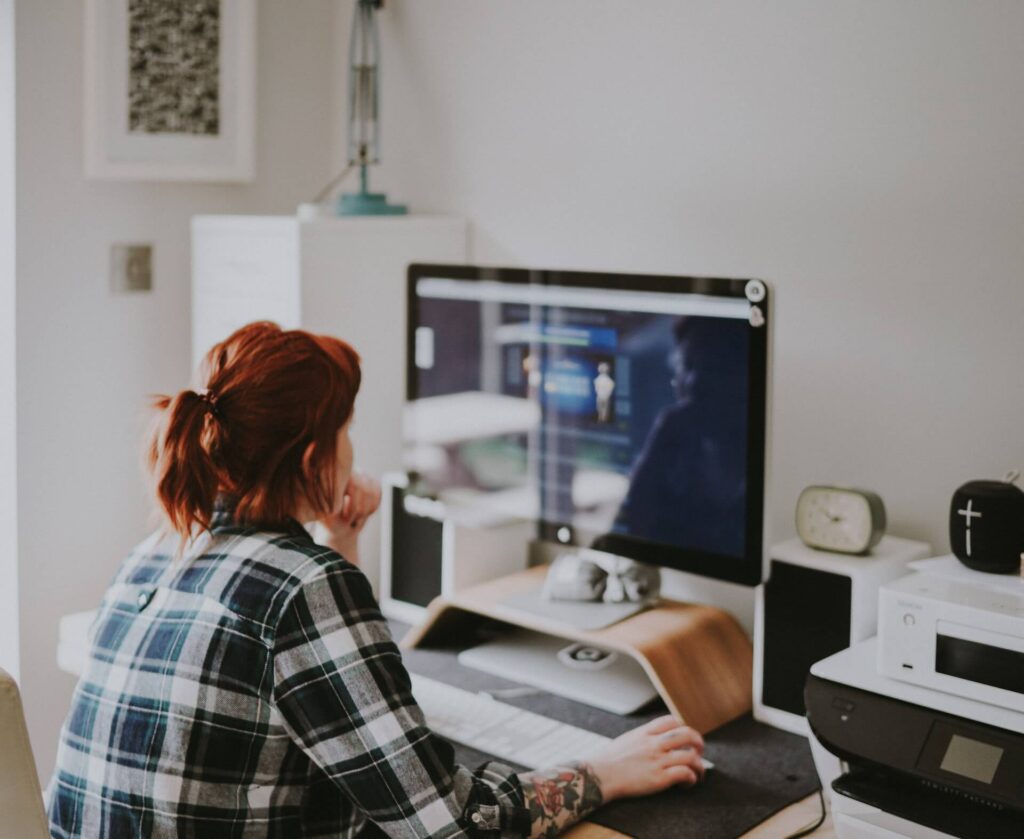 These 2 letters do not imply that the beneficiary is free to book a flight to Canada, a visitor visa will have to be stamped on the applicant's passport before travel plans can be made and this is usually done when the passport is submitted.
What Comes Next When A Paper Application Gets A Favorable Response
For paper visa application, all support documents together with a passport in which a tourist visa has been stamped in is returned to the applicant. The applicant is free to begin travel plans for his/her impending trip to Canada.
What Comes Next When An Online Visa Application Gets Denied
In an event that a Canada visitor visa gets denied, a decision is sent to the applicant through his/her IRCC portal account. A detailed explanation is given as to why the visa application got rejected.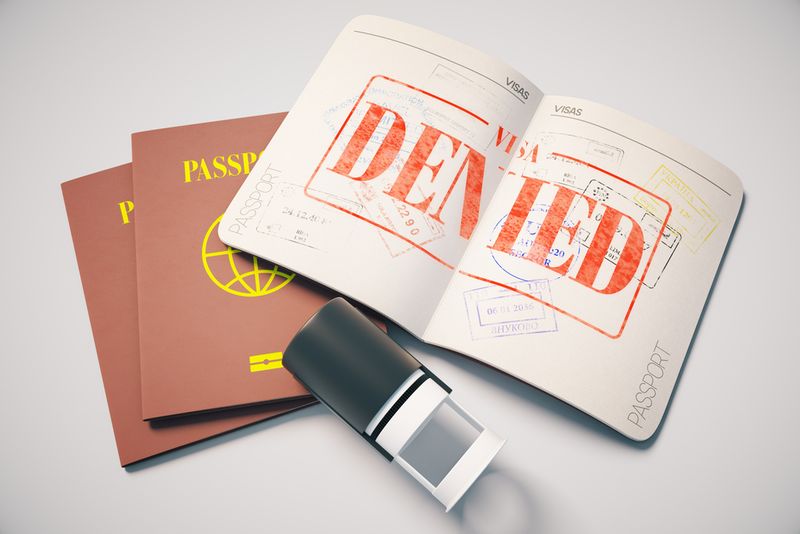 What Comes Next When A Paper Visa Application Gets Denied
If an applicant's paper application gets rejected, then an explanation will be sent as to why this decision was reached. All original supporting documents together with the visa hopeful's passport will be returned.
Special Concession For Diplomats, Service Men/Women And Representatives Of Foreign Governments
Of all the 17 supporting documents required for the visitor visa to Canada, none applies to diplomats, individuals on a service passport or foreign government representatives on official assignment in Canada.
It is also worthy of note that visa application fees do not apply to diplomats, dignitaries traveling on a service passports or multinationals officially representing their country in Canada. This class of applicants have a waiver that ensures they do not pay a visa processing fee.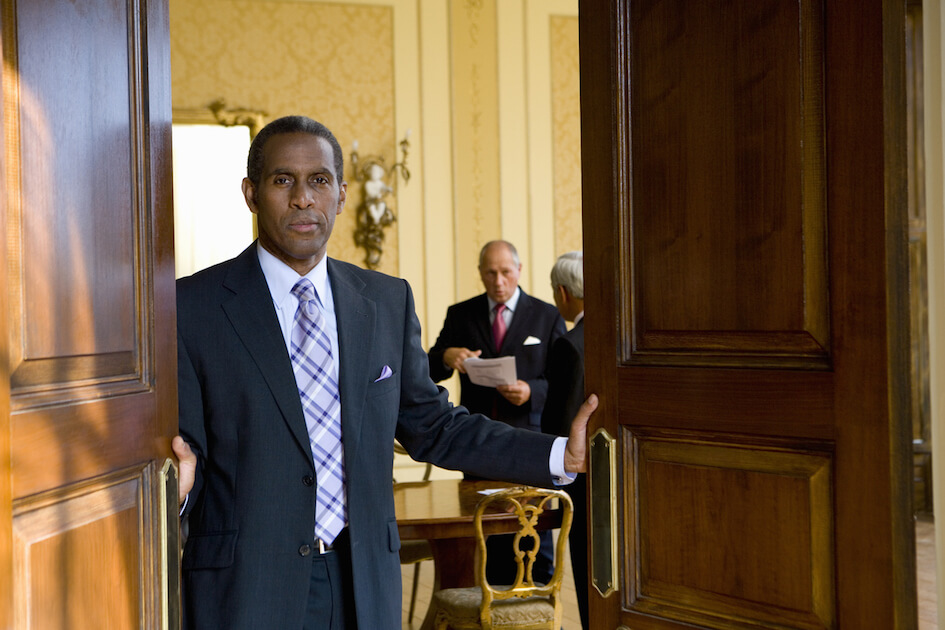 Canada Visitor Visa Supporting Documents For Special Envoys
The supporting documents mandatory for a regular visitor visa applicant is different from those required by a special envoy. Members of the diplomatic Corp, security services or bureaucratic staff representing a government will need to submit;
2 recent photographs of themselves (name and date stenciled behind each)
Original passport together with copies of their identification pages
Note verbale authorizing the bearers' presence in Canada
Letter of invitation or a travel order
Proof of funds set aside for the upkeep each envoy
Applying For A Canada Visitor Visa As A Special Envoy
Beneficiaries of this special concession are required to submit their visa applications online or by visiting the nearest visa application center to take advantage of the staff on ground.
Special envoy applying for a visitor visa through a visa application center, are required to download a temporary resident visa application package, print all the forms including the 2D barcode, fill them up completely and sign before submission.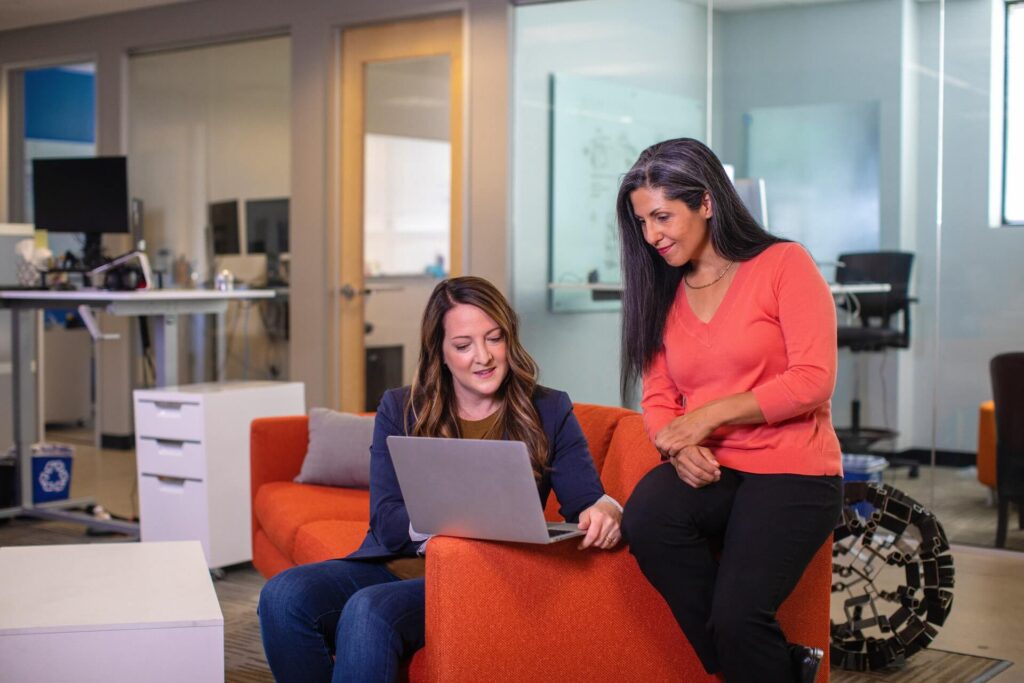 If diplomats, service personnel or representatives of foreign governments intend to visit Canada urgently, they can tender a visa application from the Canadian embassies or high commissions present in their country. It is mandatory to include a VFS consent form while submitting an application.
Processing time for this class of applicant is 2 to 5 days.
What Happens When An Applicant Arrives Canada On A Visitor Visa?
A stamped visa and travel documents are not by themselves sure fire guarantees that an applicant can enter Canada on arrival. However, following laid down covid-19 guidelines, would go a long way to ease challenges faced at any point of entry into the country.
Upon arriving the country, the visitor's identity document is cross checked to make sure the recipient of the Canada visitor visa is the same person that made the trip.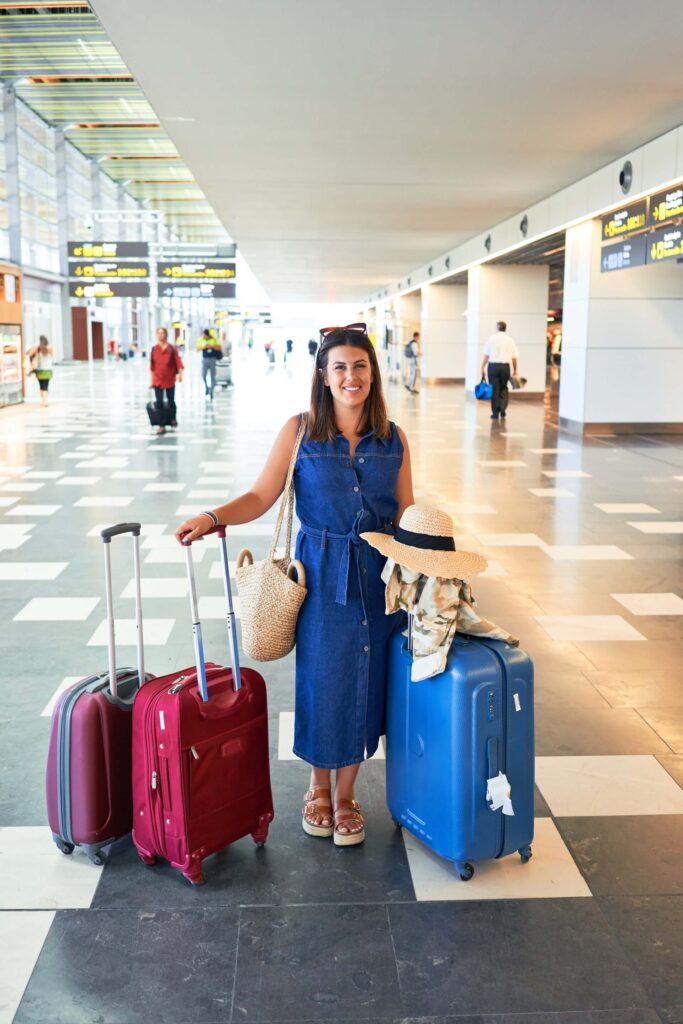 The immigration officer is going to request to see the tourist ArriveCAN receipt and quarantine plans. The traveler's health will be assessed before he/she leaves the point of entry, if any symptom of covid 19 is observed, entry will be denied at the border.
When foreign nationals enter the country via any one of the 4 entry points, there's a finger print check at a primary inspection kiosk. This check is to make sure that the applicant whose supporting documents were processed and consequently granted a visa is the same individual that made the trip.
If a tourist enters Canada at a land point of entry, the border service officer is required to use a finger print verification device to check the foreign national's fingerprint, in other to ensure that the fingerprint on file from the biometric capture matches the traveler at the border.
Foreign nationals that enter the country via a land point of entry could be subjected to a secondary inspection, which is a more odious way of running fingerprint checks. This however, depends on the border officials.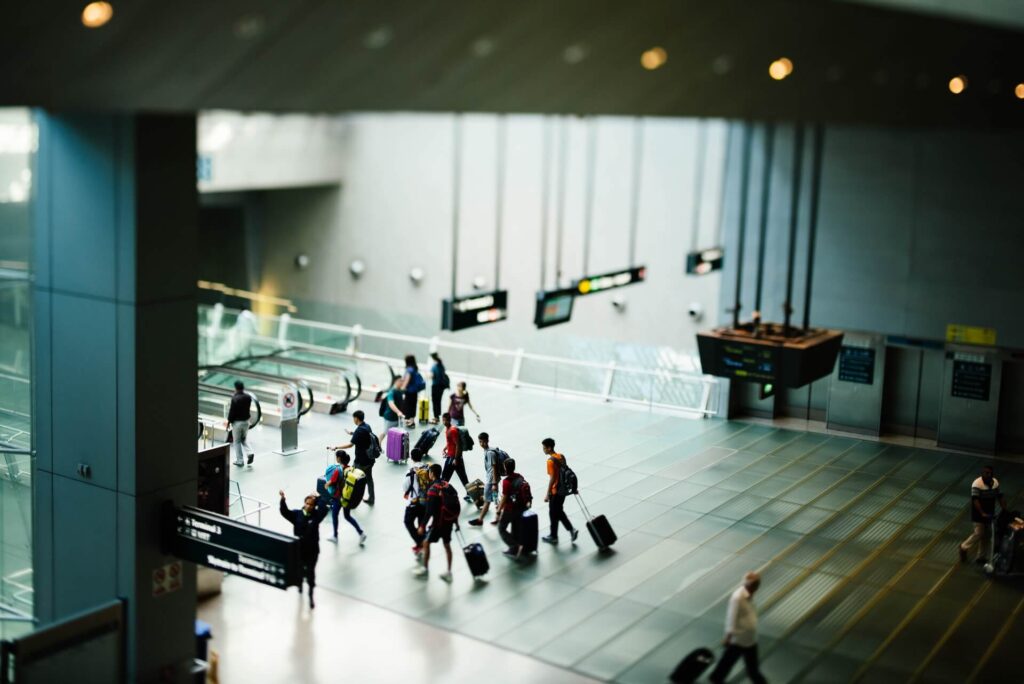 When Can Foreign Nationals Be Allowed To Enter Canada?
If a foreign national passes all the identity checks and health evaluations together with the laid down criteria required for entry. The Canada visitor visa beneficiary's passport is stamped and border officials inform the tourist on the period he/she will be staying in the country for.
Depending on the reason of travel, visiting period of stay in Canada might be shortened or extended. This is normally done according to the discretion of the immigration officer at the point of entry. If unclear, endeavor to ask questions.
Ineligibility Of Entry Into Canada
Individuals on a visitor visa to Canada might be deemed ineligible to enter the country at a land border or airport, if it is perceived that information presented to the border officer is false or the immigration officer has the conviction that the tourist might not want to leave upon expiration of his/her visitor visa.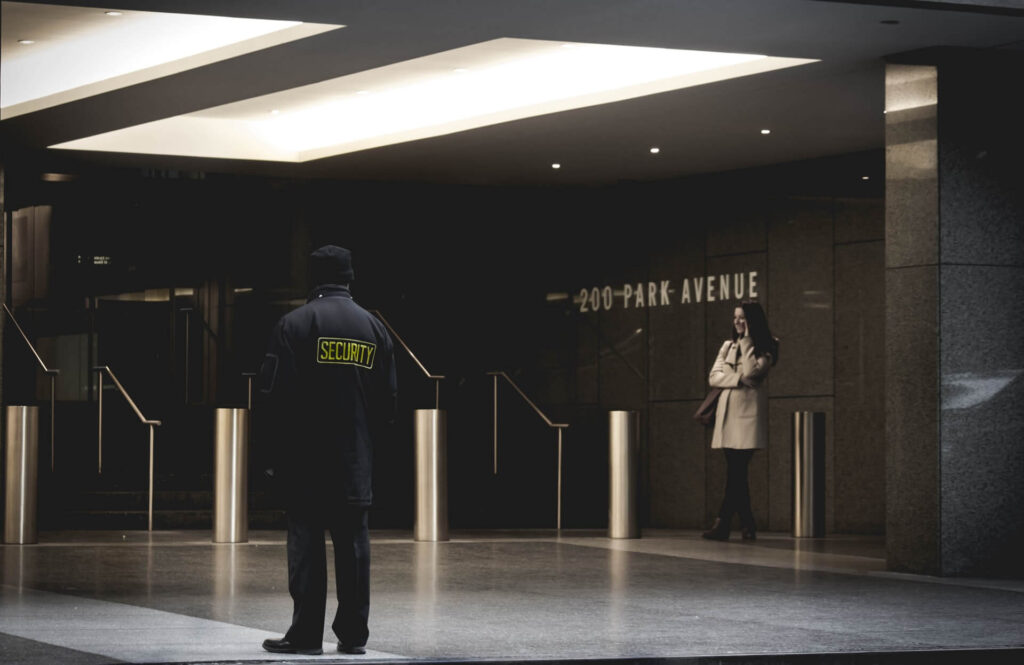 Conclusion
A Canada visitor visa offers the quickest route to travel to Canada. However, to take advantage of this visa category, applicants will have to check to see if applications for visa are received by the immigration refugee and citizenship Canada from their country.
If applications are not being entertained, then it becomes a waste of time and effort to apply for a Canada tourist visa from these countries. If citizens of these countries are able to visit Canada, travel documents acceptable for people from such locations have to be narrowed down.
Travel document selected determines how an application will be processed. Not all countries require a visa to gain entry into Canada. To get the necessary authorization to enter the country certain supporting documents which are 17 in number need to be submitted.
There are special class of applicants who are not required to pay a visa processing fee or submit mandatory supporting documents. These applicants get their visa application expressly processed.
Regular visa applications can take up to 161 days or more to be processed, but can be fast tracked and a decision reached in 2 to 7 days by using the priority process service for the Canada visitor visa. To do this though the priority charge has to be paid.
Upon reaching a decision, online applicants are required to send their passport for a visa to be stamped. Paper applicants will have their original supporting documents and passports returned when a decision is reached on their visa applications. Denied visitor visa applicants will be informed on the grounds in which their applications were rejected.
When foreign nationals enter Canada, there are identity checks and medical evaluations required of them. Care must be taken in these steps or visitors risk being denied entry into the country even though they were granted a tourist visa.
Do you think entering Canada using this visa category is easy or do you think it's strenuous?