Its no surprise that most people love to travel, in fact if an opinion poll of professionals from other fields outside tourism was taken, you will be amazed at the amount of people interesting in traveling, this of course is irrespective of the frequency of travel embarked on or even the mode of transportation used. We all travel and in doing so, we would rather not get into the specifics of our travel plans. That's were the travel agents come in.
Related article: From Forbidden Fruit to Dream Destination: US Citizens' Definitive Guide to Exploring Cuba
Related article: Beyond Education: The Hidden Costs of UK's Latest Policy on Foreign Students' Family Rights
Even though a lot of people nowadays prefer plotting their own travel itinerary by using different online platforms and resources, they fail to realize that in so doing they have actually taken the first steps in becoming travel agents, because in finding more affordable ways of curing their wanderlust, they have began tapping into online travel agent benefits, the only thing left is earning while traveling.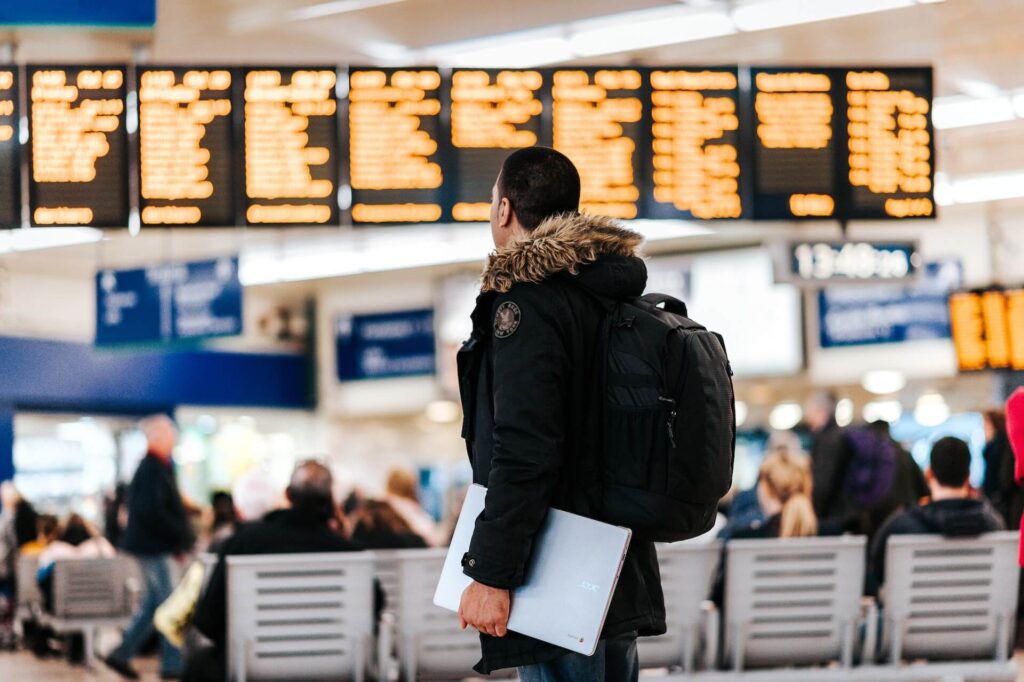 The travel industry is a captivating field that offers endless possibilities for those seeking adventure and exploration. However, many people are unaware of the numerous opportunities available to them within the industry. In this ultimate guide, we will delve into the world of travel agents and show you how to turn your passion for travel into a successful career. Literally show you steps on how to be a travel agent.
Are you still a skeptic? Well before you scroll off, why don't we show you how you could maximize your earnings by becoming a travel agent and explain to you why this burgeoning career path is something that you need to explore.
Understanding the Role of a Travel Agent
Making travel plans and arrangements is the primary role of a travel agent. Travel plans and arrangements in this context encompasses a lot of activities, which ranges from restaurant bookings in another city or country, to hotel reservations, flight bookings and even a guarded tour of a new destination.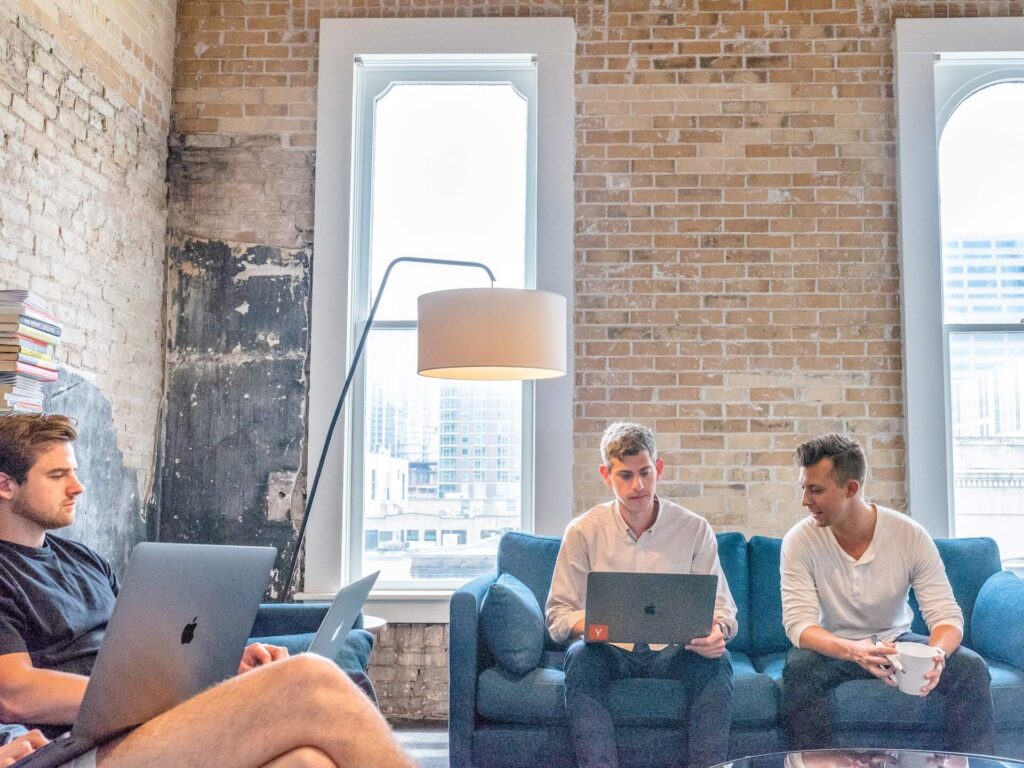 Whether an online travel agent or a corporate travel agent, catering to each individual's travel needs and requirement is what the job is all about. Taking note of tour preferences, travel budgets and other unique needs of the customer so that the travel experience is as hitch free as possible.
Responsibilities Of A Travel Agent
The responsibilities of a travel agent might be obvious, but its not as straightforward as most people would have you think. Yes, they help find your next exciting vacation destination as well as enhancing your travel experience with a host of activities on that exotic island of your dreams, but what if you are traveling on a budget though?
Travel agents play a vital role in assisting individuals and groups in planning and organizing their travel experiences. Irrespective of the budgetary plans, they try their best to make your travel dreams come through. Their main functions include:
Identifying and making different types of travel arrangements such as modes of transportation to travel with, insurance, hotel bookings, liaising with car rental services and more
Providing customers with personalized travel services, tailored to their specific needs and preferences, thus ensuring that appropriate expert advise is offered when necessary
Plotting travel itinerary for customers, making sure this is captured in publications such as brochures or travel magazines
The best travel agents ensure that all modes of transportation to be accessed in the customer's intended destination are booked, reservations for hotels or Airbnb  made and all forms of mandatory fees or payment are made on time
They showcase different packaged tours, selling diverse travel itinerary using different promotional avenues at their disposal
Even after the client's flight has taken off, travel agents still have to handle challenges that might arise after the customer touches down at his/her intended destination
Continuous improvement is key to staying update with new information in the tourism industry, staying abreast with new travel trends, discounts and bonuses which can be gotten from seminars and symposiums, this is the responsibility of the trip advisor
At the start, your travel agency could be a sole proprietorship if this is the case, then you will have to do clerical work which entails data entry as well as maintaining statistical and financial records of a plethora of clients
While offering customized services to different classes of customers, it cannot be overemphasized the need to remain profitable and this can be done by regularly meeting key sales targets. One way of doing this is through discounts that can be obtained by networking with major tour operators in the industry.
Skills and Qualifications Required To Be A Travel Agent
Some opinion leaders would have you believe that to be a travel agent, you will need to have graduated from the university with a business, leadership or tourism degree. While all 3 degrees would definitely be helpful to intending travel agents, they are not necessary. It's pretty simple; anybody can be a travel agent, you don't need to have attended a university to be one.
However, to excel as a travel agent there are certain skill set and qualities you need to have. For starters, you will need to train yourself to be an expert in marketing, hospitality or event planning. Having a broad knowledge of the myriad of destinations out there, knowing how to get leads and convert those to sales, lets not forget itinerary planning, as well as operating booking software to name a few. These skills are all crucial to landing travel agent jobs and taking advantage of opportunities that could come your way.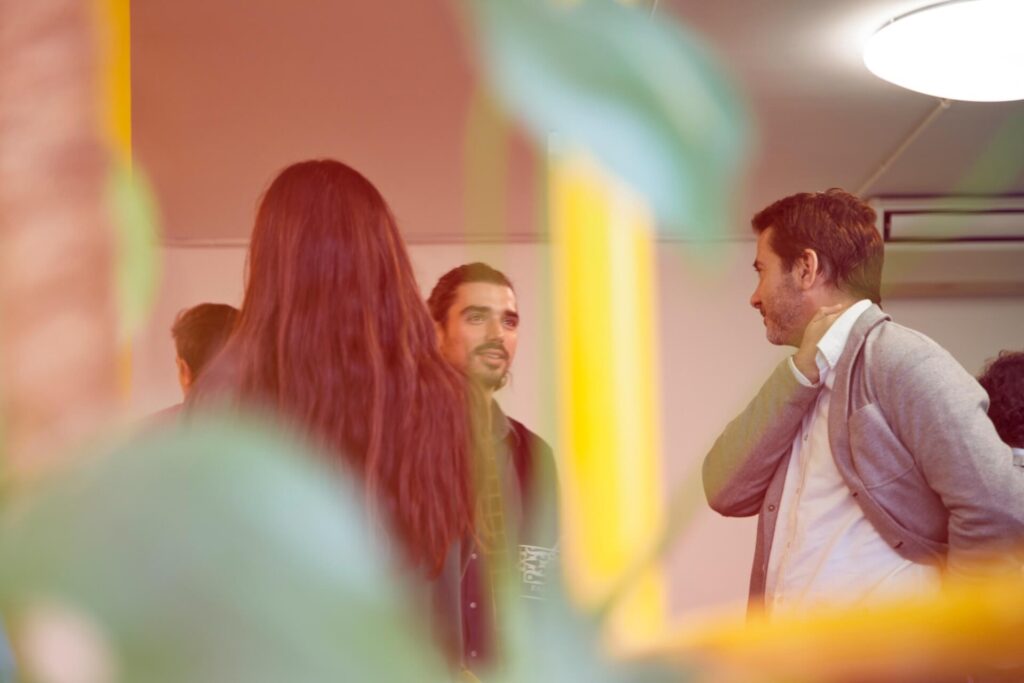 As earlier mentioned, anybody can become a travel agent, whether you are a wedding planner, a carpenter or even an architect, you just have to be ready to put in work. Working to gain the required skills, experience and qualities that will catapult you to the top. You could decide to go back to school to take a course in tourism or become self taught learning the ropes on your own. Its really all up to you.
To become a seasoned travel agent, below are some skills and qualities you have to master to excel in this field;
Excellent communication and interpersonal skills are crucial in understanding clients' desires and effectively conveying travel options.
A comprehensive knowledge of diverse travel destinations and cultures allows agents to provide valuable insights and recommendations to clients.
Sales and negotiation abilities aid in securing the best deals and packages for customers.
Proficiency in technology and research tools enables travel agents to access the latest information and offer competitive options to clients.
Steps to Becoming a Travel Agent
Researching the Travel Industry
Due to the level of diversity in the travel and tourism industry, its potential for growth and the fact that a lot of countries seek to be major players on the global stage, together with the undeniable fact that travelers are now beginning to change from traditional destinations in a quest for something new. Doing research into this field becomes paramount before opening up your doors to customers.
There is a direct correlation between travel, hospitality and the hotel industries, finding out how to take advantage of the pecks, benefits and discounts inherent in all 3 fields is a must if you plan on becoming a travel agent. Before embarking on your journey to becoming a travel agent, it is crucial to research and gain a deep understanding of the industry:
Explore different types of travel agencies, such as leisure, corporate, adventure, and luxury travel, to determine your area of interest and specialization.
Identify target markets and travel niches, such as destination weddings, eco-tourism, or solo travelers, to find your unique selling point.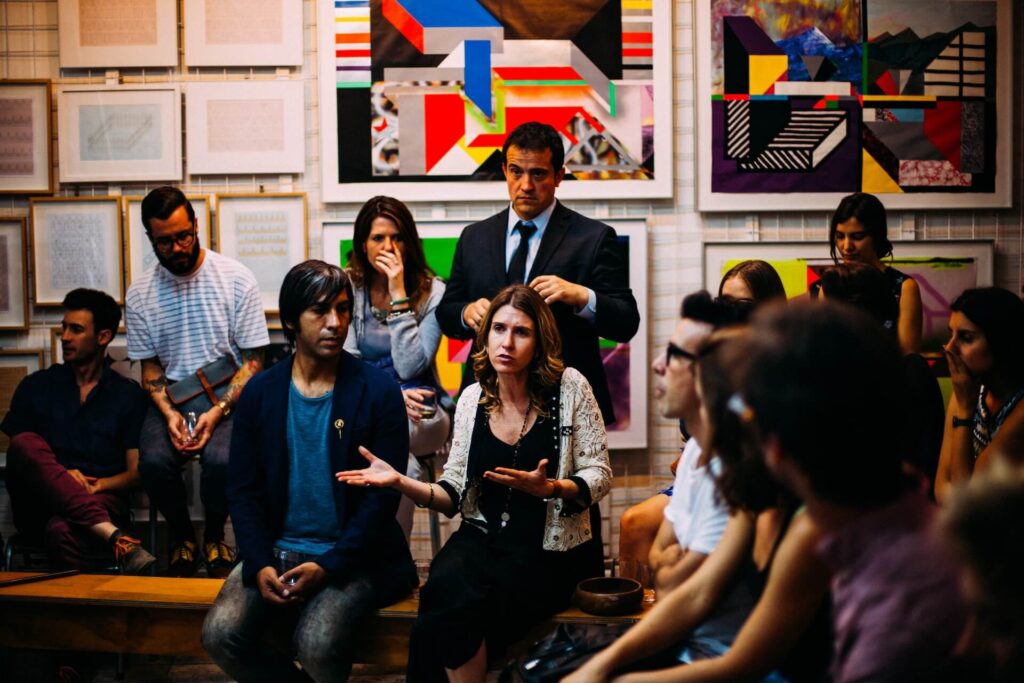 Acquiring the Necessary Education and Training To Become A Travel Agent
Each country has associations and union bodies tasked with regulating and setting out rules of entry into the area of travel advisory services, for instance the U.S. Bureau of Labor Statistics (BLS), holds that individuals interested in becoming travel agents only need have a high school diploma to be eligible for work in this field, so it common practice for travel agencies in the U.S to offer on-the-job training programs to new recruits.
Not withstanding, there are other relevant certification and programs in different areas in the travel and tourism industry that will put you in good stead to make a seamless entry, for those considering a career as a travel agent. Programs such as hospitality management, tourism or even travel marketing are areas to be considered for certification.
It is worthy of note that there are employers in the travel and tourism sector who show overwhelming preference to applicants with some form of extra certification related to the travel sector. To establish credibility and gain the essential skills, you should pursue the following steps:
Enroll in travel and tourism courses offered by reputable institutions or online platforms to learn about industry best practices and enhance your knowledge.
Consider obtaining relevant certifications and licenses, such as the Certified Travel Associate (CTA) or International Air Transport Association (IATA) certification, to enhance your professional standing and expand your opportunities.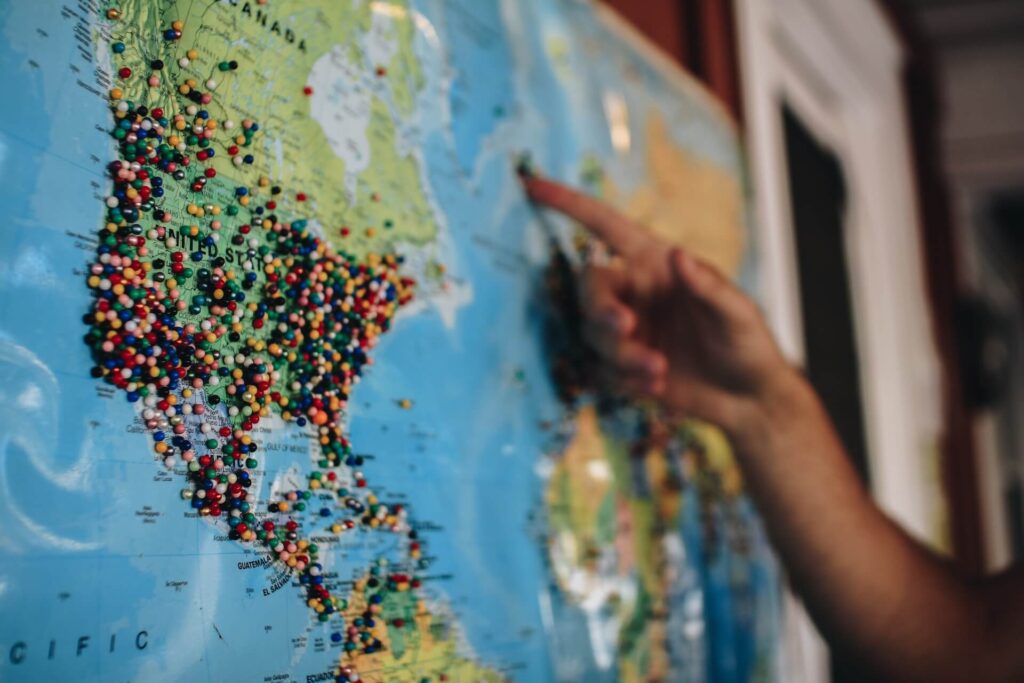 Gaining Practical Experience
There are subtle things that can be done to gain practical experience on your way to becoming a seasoned travel agent, simple things like visiting your local airport with the express aim of understanding processes and procedure for arrivals and departure. Highlighting challenges and coming up with quick fixes that will make things easy for your future customers.
You could choose to explore other avenues such as interning for a travel agency in your city to gain other practical skills such as digital marketing, social media management and multi-channeled service-based business salesmanship. There are always skills that can be learnt while working in the field as opposed to sitting behind a laptop all day.
Hands-on experience plays a vital role in shaping a successful travel agent career:
Seek internship opportunities or work for established travel agencies to gain invaluable practical knowledge and insights into the industry.
Utilize personal travel experiences to showcase your firsthand knowledge of destinations and experiences when advising clients.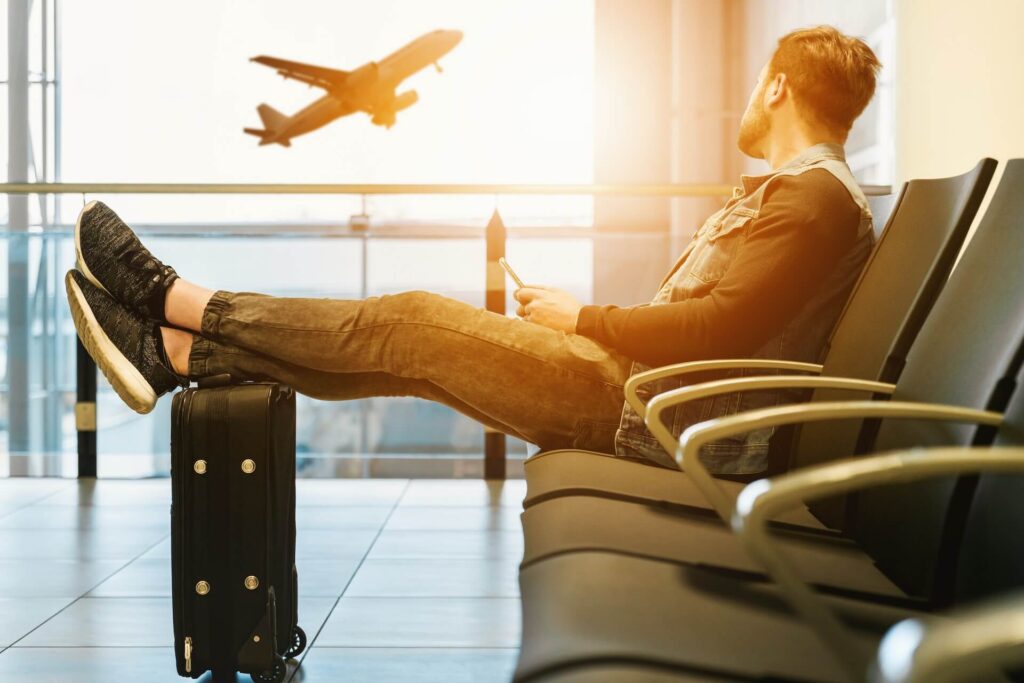 How to Become a Travel Agent in Michigan
Its no news that the travel and tourism industry is flourishing on every side particularly as more and more countries start to open their borders up to the world, thus making previously illusive destinations more accessible. The need to begin a career in tourism as a travel agent becomes more appealing, more so in the state of Michigan.
How Long Does It Take?
The duration of time it takes to become certified varies from state to state in the United States. However in Michigan,  individuals interested in specializing in key areas in the travel sector can take online courses, this could take from 9 to 15 months to be concluded.
It must be stressed at this junction that the state of Michigan has no specific licensing requirements for individuals to become travel agents. Qualification for entry is strictly based on prior education and training before start of operation in the industry.
To this end, a lot of interested individuals who want to ply their trade as travel agents or trip advisors usually take alternate routes to secure degrees in fields such as business, marketing or even tourism and management as a way of securing the qualification required to thrive in the travel industry. These degrees require a minimum of 2 to 4 years to be completed.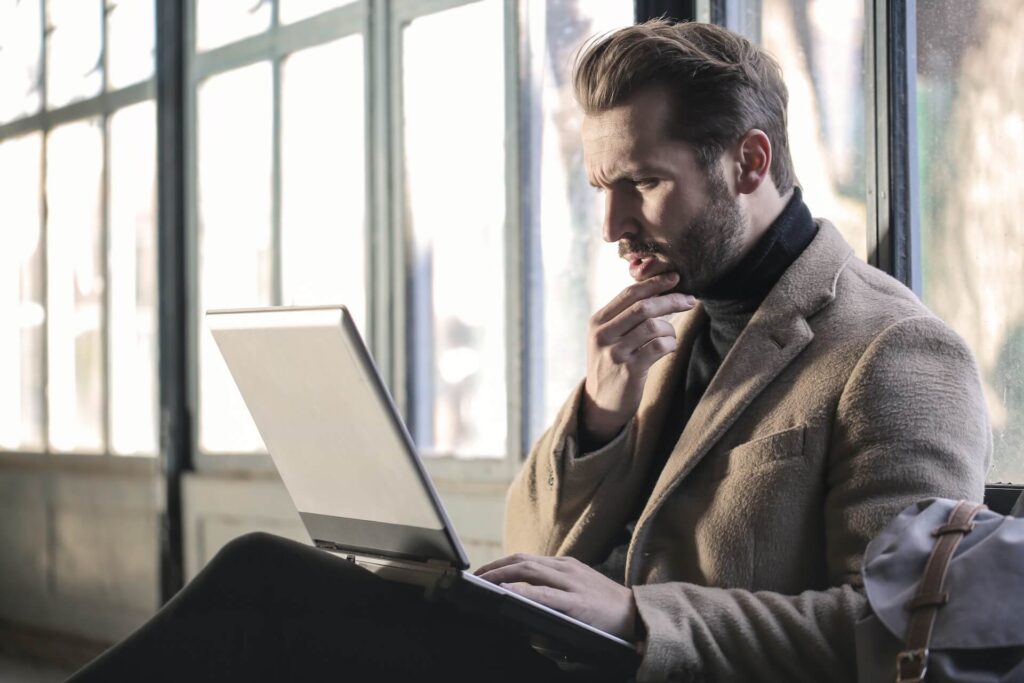 How Much Does The State Of Michigan Charge?
Even in the state of Michigan, there are varying cost associated with courses and trainings designed for individuals interested in becoming travel agents. Usually the most affordable option is online certification, not just because it is convenient, but because it is affordable. An entire course could go for between $700 to $1,000 depending on the awarding body.
Depending on the nature of the awarding institution, there could be a variation in online degree programs. Public and private universities more often than not, offer different sets of curriculum to their students. Whatever the case though for a 15-credit semester, tuition fees ranges from $6,000 to $8,000 per semester.
All degrees do not have the same amount of credit requirement, for instance Associate's degrees require 60 credits, which makes the program cost drastically higher than regular degree programs. The cost of an associate degree in Michigan ranges from $24,000 to $32,000. Individuals interested in pursuing a bachelor's degree, must be ready to work towards completing 120 credits worth of course work as well as pay an aggregate cost of tuition which ranges from $48,000 to $64,000.
Benefits of Taking the Course
As earlier mentioned, no certification is required to be a travel agent in the state of Michigan. However completing an online course directly or indirectly related to travel and tourism puts you in the best possible position to soak in all essential components of the industry, learn the rules as well as how to deploy them in an operational capacity.
Taking a course doesn't just make you more qualified to work in the state of Michigan as a travel agent, but also ensures you are able to strike a balance between your career and degree certification obtained. It is important to be mindful that all remote courses for potential travel agents are curated to supply all the critical information you may need to become a travel agent. This includes teaching you the rudiments of  business management, marketing, customer service, and essential travel knowledge.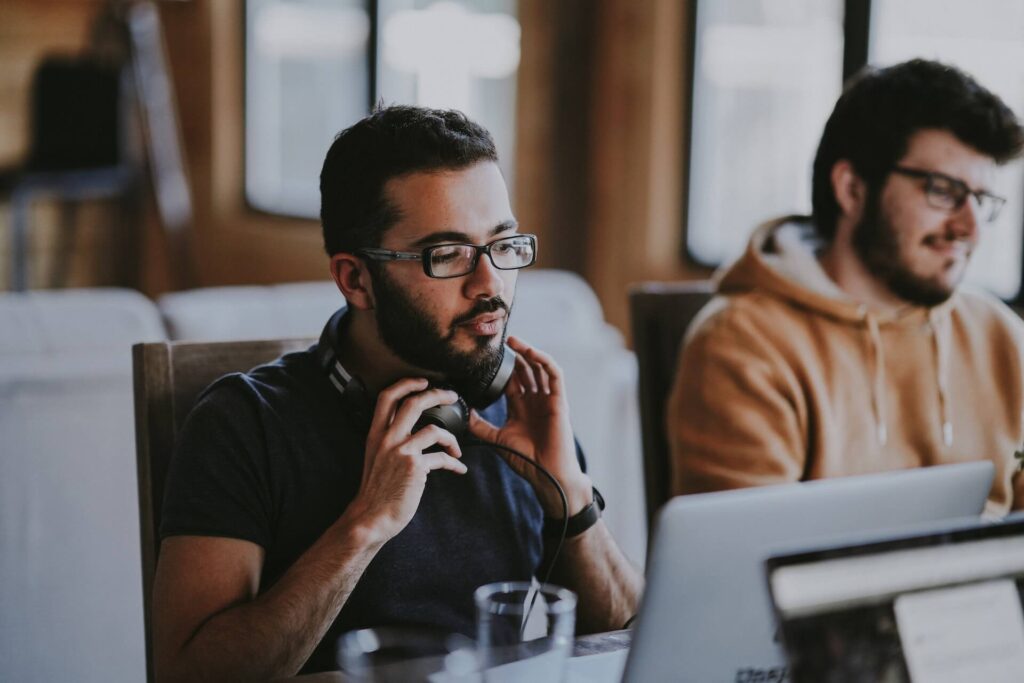 How Much Can You Make As A Travel Agent In Michigan?
The Bureau of Labor Statistics disclosed that the average hourly rate for travel agents in the U.S is $22 ($46,400 per year). However, in the state of Michigan, the salary expectations for trip advisors ranges from $36,408 to $46,534 annually, this is according to salary.com. The largest cities and towns in Michigan have their base wages for travel agents which are as follows;
Ann Arbor: $20/hr, 41,000/year
Detroit: $17/hr, 35,500/year
Grand Rapids: $20/hr, $41,000/year
Warren: $20/hr, 41,000/year
Sterling Heights: $20/hr, 41,000/year
State License And Certification For Michigan
Even though Michigan has no strict requirement for state licensing and certification to become a travel agent, individuals interested in becoming self employed or who plan on running their own travel agencies would have to comply with the business requirement for the state of Michigan.
This includes and is not restricted to securing a seller's permit number, ensuring your business structure is defined, acquiring appropriate permits, and paying any required fees and taxes.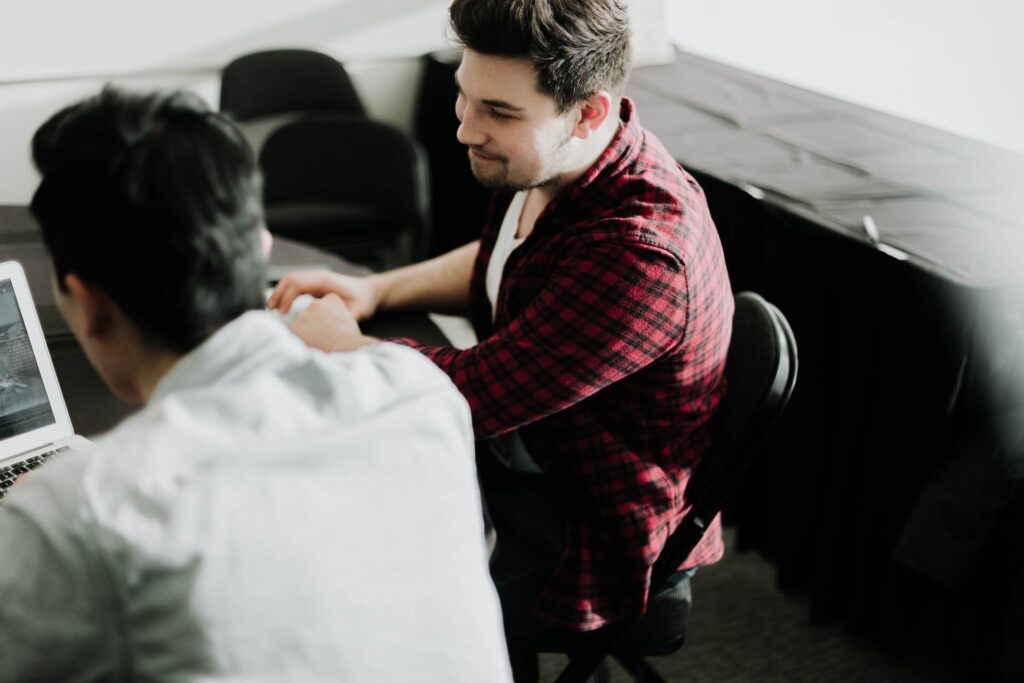 Travel Agency Apprenticeship In Michigan
Individuals who seek to garner more experience in the field might want to think about becoming apprentices, even though this is not a requirement to become a travel agent in the state of Michigan, it is however one of the best avenues to broaden your knowledge and build your experience while putting some money in your pocket. There are different levels or apprenticeship, but all irrespective of the category are equally rewarding.
It is worthy of note that there is no downside to working as an apprentice for individuals passionate about the travel industry, its ultimately going to contribute to the success of your career, by way of opening doors that would give you access to employment opportunities.
The state of Michigan puts a lot of importance in additional trainings and certifications, as even though travel agency licensing is not mandatory, proof of training helps create avenue for advancement. It is thus always important for travel agents whether seasoned or amateur to bolster their CV by constantly improving on their skill across multiple travel fields.
How To Become A Travel Agent In Georgia
What about the good state of Georgia? Well its not that different from becoming a travel agent in Michigan. The starting point to become a travel agent in Georgia is finding the right travel agency to either work for or be affiliated with. It must be stressed at this point that care has to be taken in the selection of the travel agency you would like to work with as this is were your base knowledge of the industry is going to come from.
A good travel agency will set you up with the right ground floor network, teach you to develop the right work ethic as well as how to navigate the travel landscape. Becoming a successful travel agent in Georgia is possible with training, which is obtainable when you associate with the right host travel agency.
After overcoming the hurdle of how to become a travel agent in Georgia, seasoned travel agents who seek to offer their services across the United States, would want to be affiliated with travel agencies who have seller of travel license for select states such Washington, California, Hawaii and Florida. These are the only states that require a license for travel related services to be sold to their residents.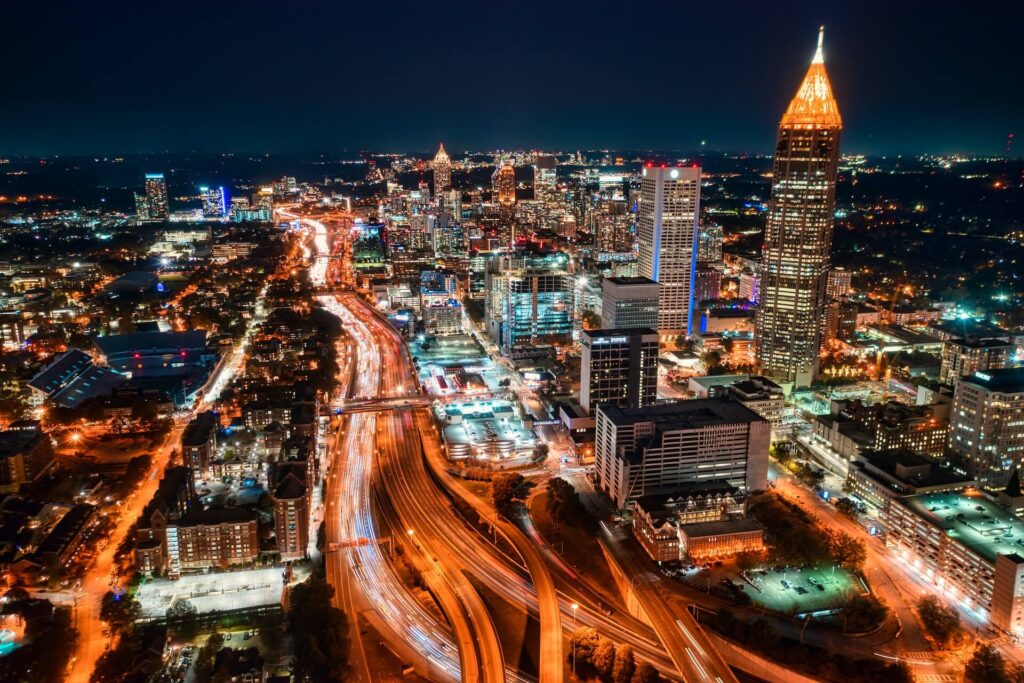 How To Become A Travel Agent In Illinois
An individuals who want to become a travel agent in Illinois could take one of 2 possible routes. Seeking employment in a local travel agency, where he/she could learn the ropes and get all the required training on the job or get into an Illinois trade school or a community college where the interested individual could enroll into an accredited educational program.
Working in a travel agency is a life long pursuit, however enrolling in a Illinois trade school could take 6 months to a year to be certified. However, those interested in obtaining a hospitality degree from a university in Illinois would have to invest as much as 2 to 6 years before they can receive any form of certification.
Travel agent schools in Illinois have varying amounts in terms of tuition fees, but on average they charge $130 per credit hour  and between $1,200 and $5,000 in tuition fees to receive a travel agent certification or diploma. Although this depends on the length of the program.
Illinois Travel Agent Requirements
To become a travel agent in Illinois, license and certifications are not mandatory, thus its possible to land a job in a prestigious travel agency even if you do not have a certified travel associate (CTA) or certified travel counselor (CTC) certification. However, like the saying goes, no qualification is a waste, travel agents interested in landing high paying jobs in state run travel agencies would require one or both of the above certifications.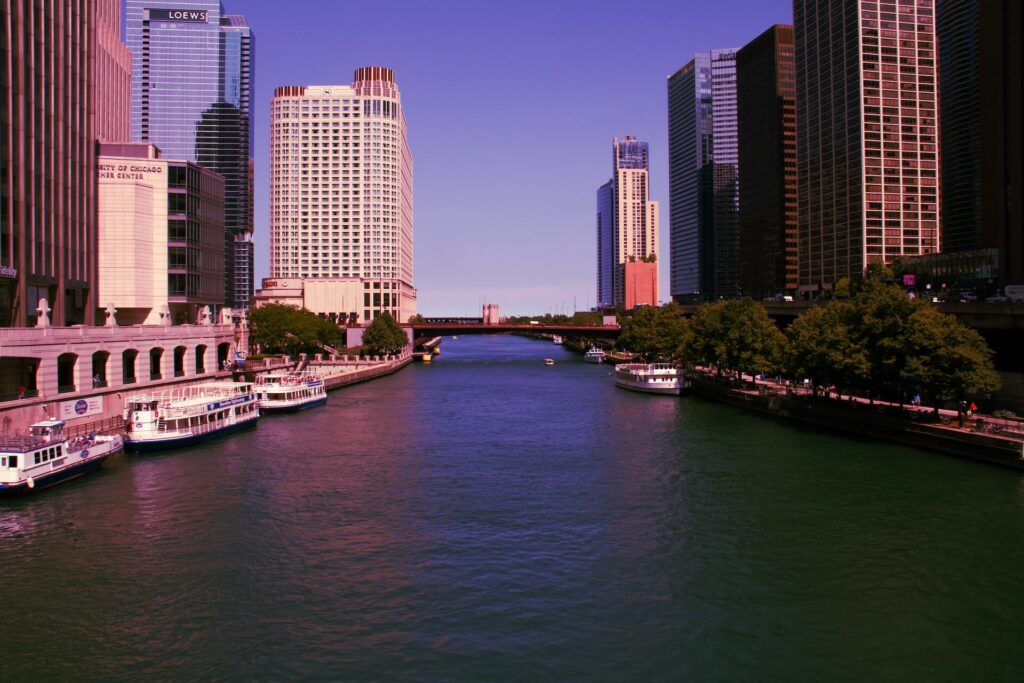 How To Open A Travel Agency In Illinois
Compared to travel agents in states like California, Florida and Nevada, those in Illinois do not need a Seller of Travel license to own or run a travel agency. A surety bond however needs to be purchased to secure protection for clients in the state against fraud, misrepresentation or any level of financial mishandling. The process basically begins with registering your business with the Illinois Department of Revenue.
How Much Can You Make As A Travel Agent In Illinois?
As a travel agent in the state of Illinois, the amount you earn by way of salary depends on your location within the state. Find below a list of each region of Illinois together with the amount you stand to earn if working as a travel agent from that location;
Bloomington $35,921
Chicago $34,891
Danville $36,284
Peoria $36,736
Springfield $37,711
Owners of travel agencies basically set their own rates, while charging extra for services they offer to their clients. Remote travel agents in Illinois on the other hand have the potential to earn as much as $40,000 at the start with the ceiling on capped, because they do not pay any overhead cost.
However, the basic salary for a travel agent in IL is around $33,903 per year, of course annual earnings varies according to the employer and experience level of the travel agent. For instance, an experienced trip advisor in Illinois could earn as much as $58,4587 or more, this is guaranteed particularly if they work for companies such as Expedia, Hotwire, Airbnb or even Booking.com.
How To Become A Travel Agent In Texas For Free
How do I become a travel agent in Texas? Having gone through the requirement to become a travel agent in several states in the U.S, simply enrolling for a hospitality course or taking some form of vocational training doesn't cut it in the Lone Star State (Texas) if one has the ambition of being a top travel agent in Texas.
To become a travel agent in Texas for free, the only route available is working with an already established travel agency as this is key to any form of advancement expected in ones career as a trip advisor. This is not necessary if you plan on setting up your own travel agency. In this case, all you need is a Seller of Travel License to be able to offer your services to residents of certain states around the country.
Travel Agent License Requirements
Find out if your city requires that you obtain a license to operate as a travel agent. This could sometimes be the difference between operating freely and being sanctioned due to negligence. Disbursement of licenses in most countries is a state regulated function. In the United States for instance, states like California requires agents who are into any form of sales to obtain a seller of travel license.
A seller of travel license is usually issued by the California Attorney General's office, they also carry out oversights as well ensuring that agents operating out of California, selling travel related services to its residents comply with this regulation. Florida, Hawaii, Illinois, Iowa, Louisiana, Massachusetts, Michigan, Nevada, New York, Pennsylvania, Rhode Island, Virginia and Washington state are 13 states that have different procedures and laid out guidelines on how to obtain a seller of travel license.
It is also worthy of note that whether your intent is to be an online travel agent working from home or one with a brick and mortar office, depending on your state or country, you could be mandated to obtain a sales tax license. So endeavor to do your research before setting up shop.
Certification Needed To Be An Accredited Travel Agent
This is not necessary, certification in this field is more about character and credibility than it is with competence. Whether it is the certified travel associate certificate issued by the travel institute with headquarters in Framingham, Massachusetts or its the cruise lines international association certification which offers 4 levels of certification.
However, these and other certifications are not that easy to obtain, there are stringent criteria that must be met, before they are issued, for instance, in the case of the certified travel association designation, potential applicants must have racked up at least 18 months of experience in the field on a full time basis, before booking to take the exam. Others rely on coursework completed, exact sales history and travel conferences attended.
How To Build A Travel Agency
Its possible that you might not want to work for a travel agency as an employee or you might have worked for a travel agency in the past and are thinking of stepping out of the nest by being your own boss. To become a legitimate travel agency entrepreneur, you will first have to do a name search, just to be sure that you are not taking an identity that already exist. Next is to register your business.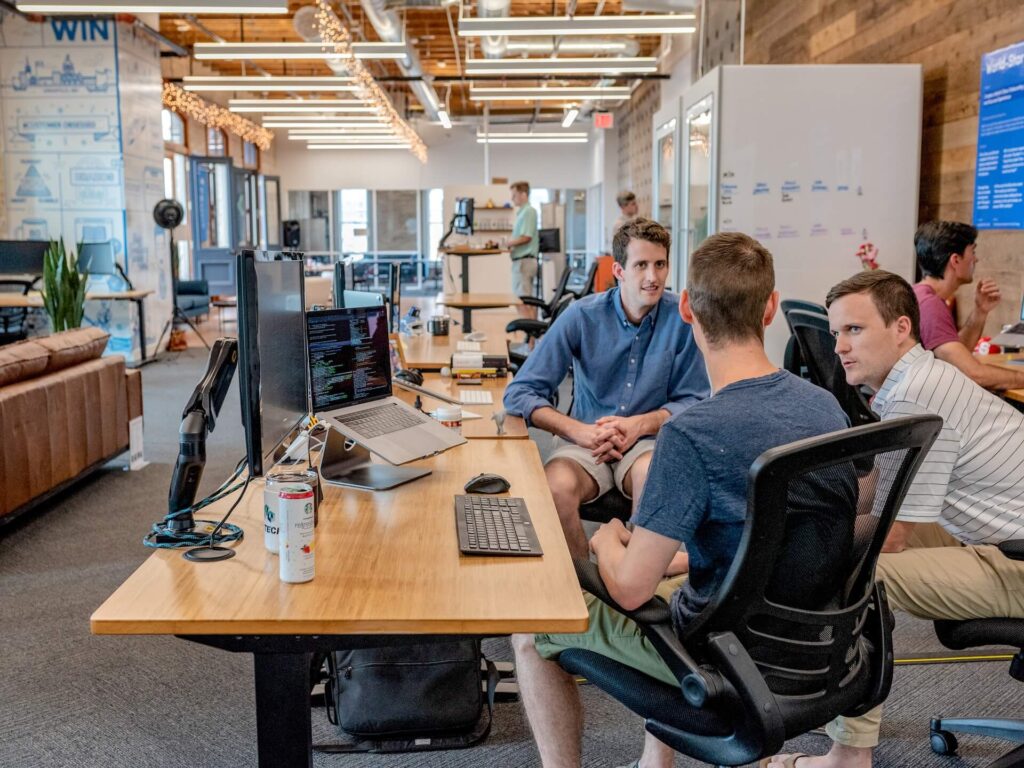 Determining Business Structure and Legal Requirements
The next step would be to decide on the structure of your business, this could be quite difficult to maneuver, choosing between being a sole proprietor, a corporation, partnership or a limited liability company. They all have their benefits and limitations, so soliciting the assistance of a tax accountant or a business lawyer could be the difference between making the right or wrong decision.
When you cross the hurdle of the structure of your business, you will have to decide on the type of travel agency you want to run, is it going to be home based or a brick and mortar setup? To setup a travel agency run from your home, you will have to inquire about local municipal laws as it affects your area in relation to this business endeavor, this can be done by reaching out to your local municipal office.
Depending on your country or more specifically the city within that country, some local council authority require that you acquire a business license, which is given for the express purpose of running a home-based business. There are council related issues that you might want to worry about if plan on becoming an online travel agent working from home.
Issues such as; zoning laws for your part of the city, acceptable signage and noise levels, what are the delivery hours for your area. Also, there are bylaws put in place by homeowner associations regarding residential businesses. You have to study these bylaws so as not to be in violation of any of them. While you are studying on that, it wouldn't hurt to find out how your local chamber of commerce could help your home-based business, they are usually great avenues for promotions.
Developing a Business Plan For Your Travel Agency
Creating a strong foundation for your travel agency involves meticulous planning and strategizing, that's what a business plan does for you as a potential entrepreneur tired of working travel agent jobs. It helps you thoroughly outline the corporate objectives of the company as well as how to achieve them.
With a documented business plan, your travel agency has a road map that links operations, accounts and marketing together, which keeps both external and internal affiliates and partners of the business informed, such that it becomes easier when its time to start to take on investment as well as plotting figures related to expected return on investments.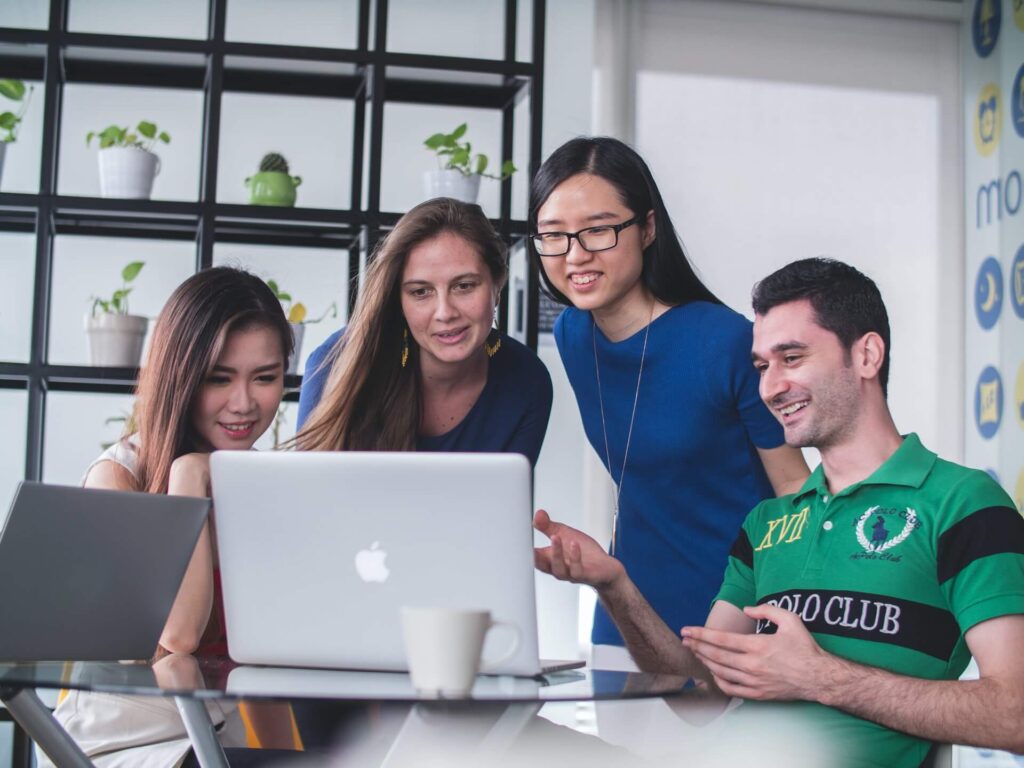 In event that your business structure takes the form of a limited liability partnership or you simply want to be on the same page with corporate executives in terms of actionable goals and strategy implementation, a business plan does not just become an indispensable  document, it becomes a tool. As a travel agency, your business plan also helps  to;
Identify target clients and develop effective marketing strategies that cater to their unique preferences and needs.
Estimate start-up costs, including expenses for technology, marketing campaigns, and office space, while also projecting revenue based on realistic market expectations.
Establishing Key Partnerships
Successful travel agents thrive on building mutually beneficiary partnerships. You can never operate in a vacuum, so whether Disney travel agents, online travel agents or a Marriott travel agent, as long as your intent is quality service, you can never operate independently, there must be collaboration with partners, in the form of service providers and vendors to complete the consumer satisfaction cycle.
Building mutually beneficial partnerships within the travel industry can enhance your agency's offerings and reputation by ensuring you:
Collaborate with airlines, hotels, and other travel-related businesses to negotiate exclusive deals and provide clients with enhanced travel experiences.
Join professional associations and networks to expand your industry connections, gain valuable insights, and stay updated with industry trends.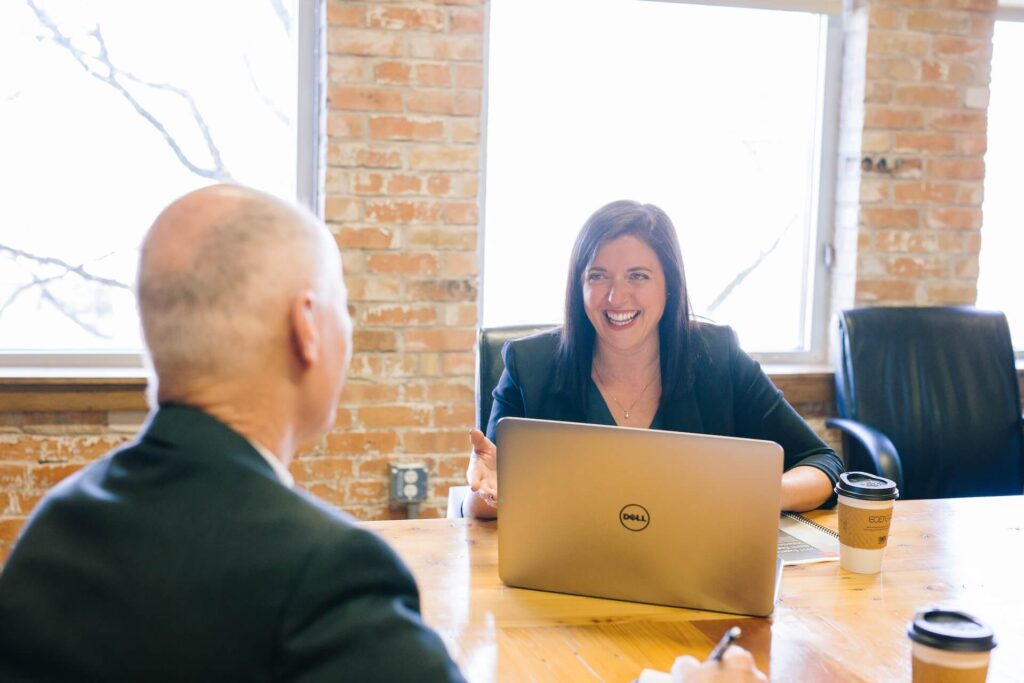 Marketing and Promoting Your Travel Agency
In a very competitive industry like travel and tourism, it goes without saying that you need to be on top of your game if you plan on making it to the very top. There have been stories of industry juggernauts (such as Thomas Cook) who fell from grace, so making it to the zenith is not the whole job, but consistently staying there is.
Like any business opening shop in the 21st century marketing and promotion is key, travel agencies are no different. Whether using mainstream media, online presence, word of mouth or guerilla marketing, keeping an eye on the analytics is the best way to identify new trends and old ones that are dying out.
Packaged tours are an awesome idea, but this doesn't work in all seasons, sometimes changing your business model to incorporate new marketing and promotional channels could be the difference in testing new ideas and thriving in an almost saturated market, like in the case of Booking Holdings and Expedia or remaining stale and petering out like Thomas Cook.
In an ever competitive world, digitalization is now the order of the day. With it comes a different strategy geared at curating travel products and marketing them through multiple platforms whose algorithm are always evolving. Taking advantage of new technology and balancing it with the old guard could put your travel agency in the right position to thrive in this industry. To do though there are steps that must be taken;
Creating an Effective Online Presence
We usually liken your new travel agency's online presence to a new born baby, they are living and breathing, however the quality of their growth is dependent on the what you feed them and the frequency of it. Babies are always open to having some more breast milk and can do this around the clock.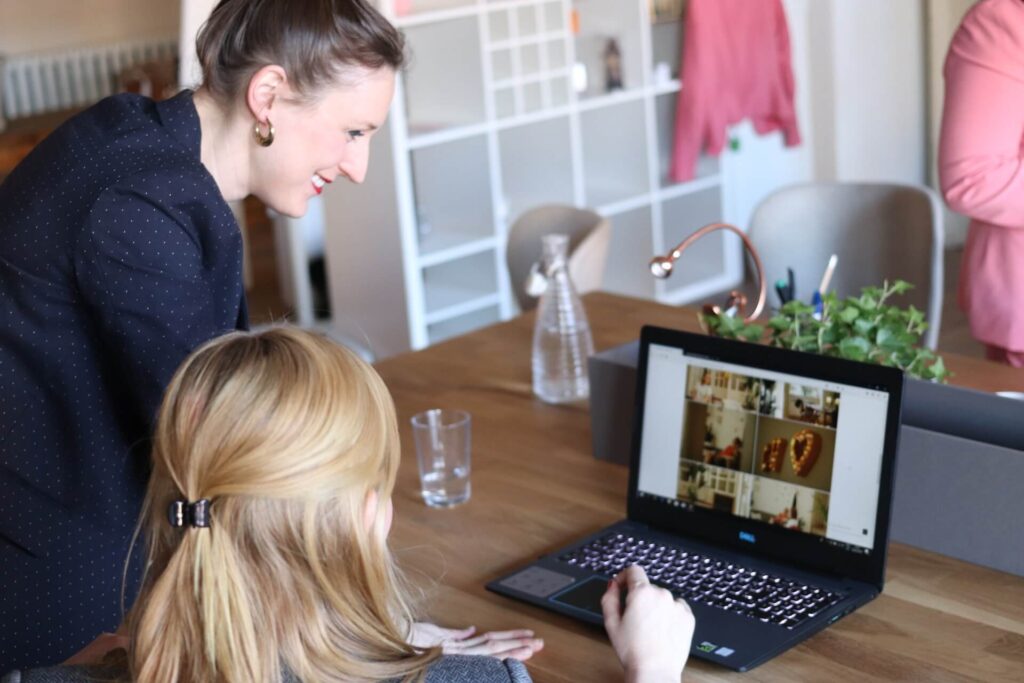 The question is are you constantly stoking the flames of your travel agency's web presence with new vibrant content? In the current digital ecosystem, a compelling online presence is vital for success. Having a professional website, which is easy to navigate, contains superior content and of course offers maximum functionality is sometimes the difference. Here is what you can do to improve your travel company's online presence immediately;
Build a professional website that showcases your expertise, services, and testimonials, while optimizing it for search engines to increase visibility.
Leverage social media platforms and online travel communities to engage with potential clients, share captivating content, and foster a loyal following.
Thinking branding to differentiate yourself from the competition in any of your online initiatives,
Always adopt an outcome based approach, so think what your target audience would like by understanding their key attributes, to make this possible you shouldn't be tired of always testing and trying out new things.
Web analytic tools are there for a reason, take advantage of them to make your website or web campaigns visible to your core demographics.
Keep an eye out for the right customer service relationship approach, an angry customer can hurt your business in more ways than one.
Utilizing Traditional Marketing Techniques
When we think of marketing, it's normal when technological driven social media platforms come to mind and why not, its simply the times that we find ourselves in. However, when it comes to marketing in our quest for superior returns on our investments, sometimes rewinding the clock and going back to basics is what you need.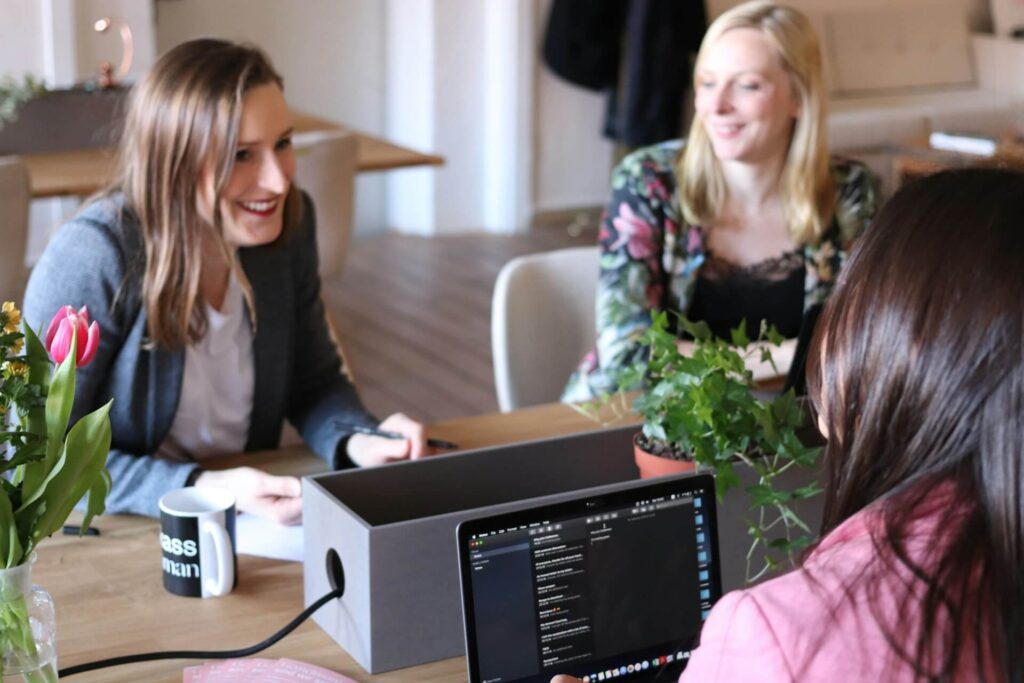 Traditional marketing techniques should never be overlooked, because they are still as effective today as they were in the 60s, particularly when backed with some level of digitalization. Here are some techniques you could start incorporating today;
Designing eye-catching brochures and print materials to distribute at local businesses, events, and targeted locations such; banks, airports and beauty parlors.
Attend travel expos and events to network with potential clients and partners, creating valuable connections and increasing brand exposure.
Using free and easy to use platforms to schedule calls with the right people who can move your business in the right direction.
After designing brochures, promotional materials and attending travel expos, face to face meetings are a sure way to finalize partnerships or affiliate relationships
The great art of writing which has been forgotten by some is still as useful as ever and this can be brought to bear in your email list. Email marketing can be used to keep your customers informed on what's new in the world of travel, this has directly replaced the direct mailing list that was popular in the 60s, 70s and 80s.
Never turn down a speaking engagement again, speaking engagements whether seminars, conventions or conferences are perfect avenues to embark on a massive brand exposure.
Always wear your business; wearing face caps or t-shirts with your company name, slogan, message or logo on it are good conversation starters, people always want to know what an acronym stands for and this could be the networking you need to position your business in the heart of a person or two.
Providing Exceptional Customer Service
It basically impossible to a top travel agent or run a successful travel agency without impeccable customer service, why? Its pretty simple; people are at the heart of the travel and tourism paradigm, so you have to give them a reason to come back for more of what your company offers, again and again. This invariably does magic for your bottom line.
To put it succinctly, if your objective is sales or an increased customer base, then you need to take care of customers you have already, this could potentially set you apart from the competition. To do this, then you must learn to manage relationships by offering top of the line customer service, because a satisfied customer would lead to success of your business. Plus word does go around very quickly.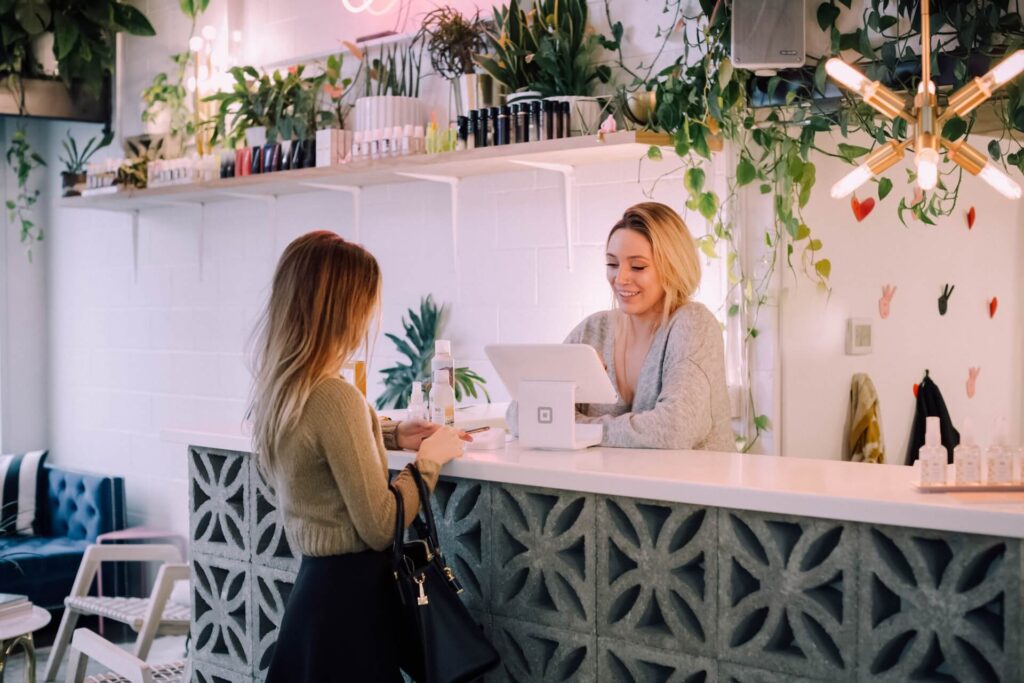 There's really no complex equation around it, there are certain things that customers the world over appreciate, involving this in your customer service rendition will make a world of difference. Things such as;
Your customers are potential travels, ensuring that you offer assistance when inquiries are made, could be the difference between converting a lead into a paying customer.
Nurture client relationships by providing personalized attention and offering prompt assistance throughout the travel planning process.
People are going through a lot, always have this at the back of your mind when dealing with customers and show them the utmost level of respect.
Offer tailored travel recommendations and experiences, catering to clients' unique preferences, interests, and budgets.
Use simple expressions when communicating with customers, avoid overcomplicating conversations when trying to pass a message across.
Try to always own up to your mistake, be honest and avoid telling lies, the truth always has a way of coming out in the end.
Approach affairs with your customers with a positive mental attitude, even when dealing with the nastiest of customers.
Continuous improvement is always at the hear of customer service engagements, this can only be achieved by ensuring your staff are always trained, if its a sole proprietorship, then you wouldn't go awry if you keep attending travel seminars and conferences that teach the topic.
Managing and Growing Your Travel Agency
Managing and then growing a travel agency is no joke, a lot goes into it. In practice, you find managers and executives stuck in the management phase and the business never truly grows or a reverse case were growth is exponential and management values get compromised in the process. The trick is to strike a balance.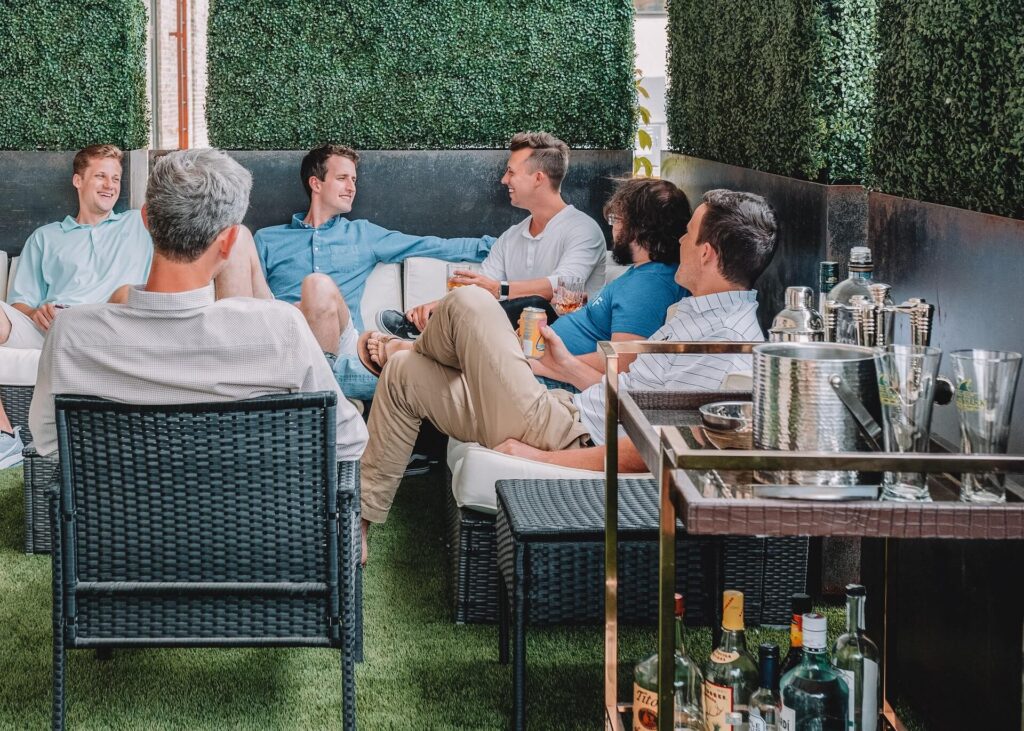 Effective Financial and Operational Management
Managing the company's finances and operational accounts could be an uphill task, especially when trying to keep track of account receivables and other associated expenses. We recommend prioritizing financial management for small travel agencies as if this is not managed properly, its like a house built on a wrong foundation.
It becomes hard to measure growth, when expected cashflow is hard to deduce. Thus, effective financial and operations management constantly mirrors the status and health of the trip advisors' accounting systems, which will ultimately help in ease of making decisions regarding allocation of financial resources.
There are a series of steps that could be taken for successful financial management of your travel agency for sustainability in growth. Steps such as:
Budgeting and financial planning ensure profitability and efficient resource allocation.
Implementing efficient booking and reservation systems streamlines operations and enhances customer satisfaction.
Ensuring that you incorporate the right bookkeeping practices, which sees detailed storage of financial records.
Knowing the differences between assets and liabilities and consequently separating personal expenses from corporate ones and having them recorded as such.
Keeping an eye on your company's cashflow in order to know avenues of account receivables.
You can not do it all alone, you might want to think of hiring a professional accountant or outsourcing this function to a freelancer to manage.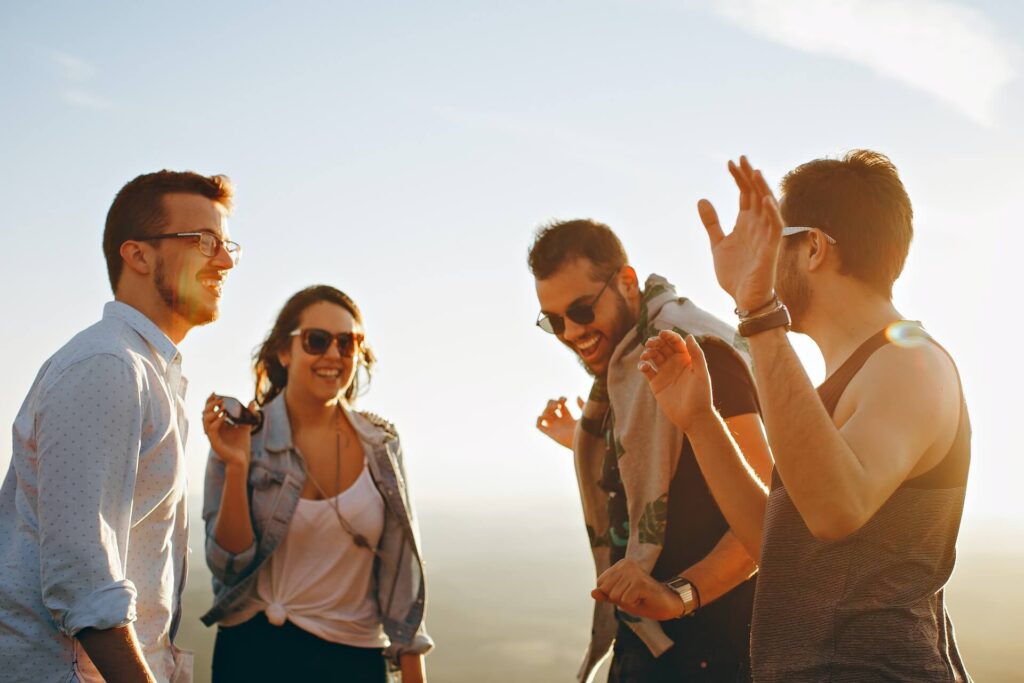 Adapting to Industry Trends and Technologies
Staying relevant in a dynamic industry requires embracing new trends and technologies. And there is no industry in a more dynamic period than travel and tourism. This is obvious, with innovations that are tech driven disrupting the old guard replacing them with more bespoke solutions.
There is only an upside for travel agents and companies that continuously improve, while incorporating new travel technologically related trends, using these to offer pragmatic solutions to wanderlusters around the globe. Incorporating simple trends and technologies such as;
Voice technology which makes it easy to access traveler profiles, real-time alerts, and flight convenience checks
Embrace the convenience and accessibility of online booking platforms and mobile apps to cater to evolving customer preferences.
Reshaping the travel experience for your customers through the adoption of internet of things
Stay updated with travel industry news and innovations, attending conferences and webinars to remain at the forefront of industry developments.
Adopting varying levels of biometric identification technologies to make simple tasks such as booking flights easy for the customer.
Using artificial intelligence to enhance both the travel and customer experience across all spectrums of the value chain.
Harnessing new technologies to curate massive data that shows available duty-free shops, taxi services and affordable 5-star hotels in a customer's chosen travel destination.
Using virtual reality to show customers what it would feel like traveling to certain destinations around the world.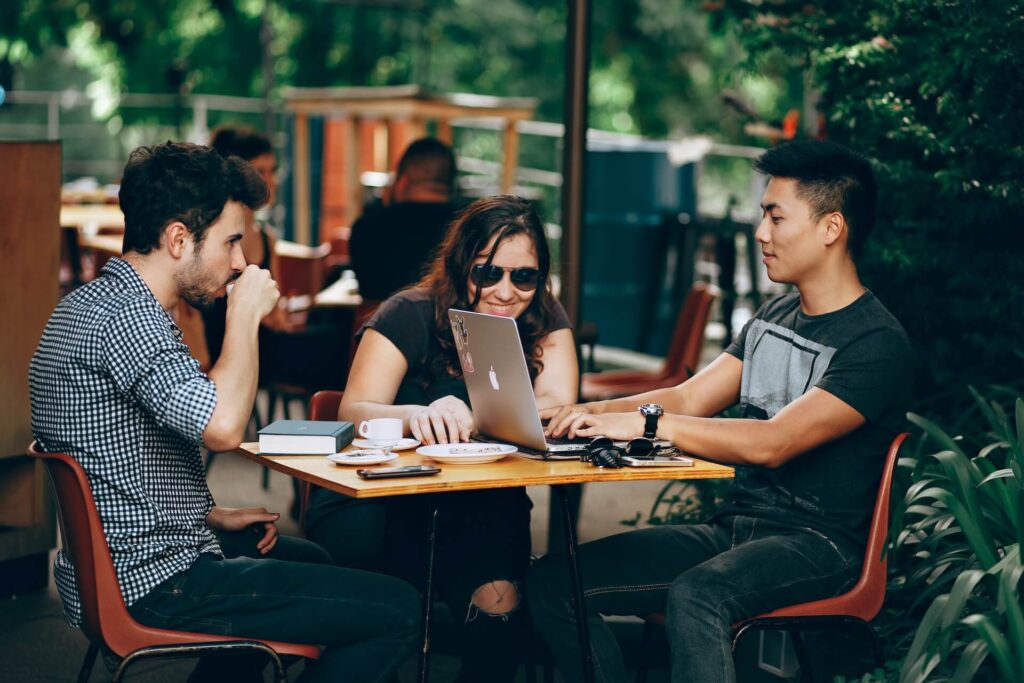 Conclusion
Becoming a travel agent offers the opportunity to turn your passion for travel into a fulfilling career. By understanding the role, acquiring the necessary skills, building a business, and implementing effective marketing strategies, you can succeed in this exciting industry.
Deciding on the structure of your business is usually the first step in this process. Would you like to be an online travel agent? or run an online travel agency or would you prefer having a brick and mortar location somewhere downtown. Do you know the zoning laws for your city as it affects your type of business?
These are things you need to research into before you start your business. Being a travel agent is about research and more research, building partnerships, affiliations and collaborations. You can't do it all alone. To help ensure maximum customer satisfaction, these bridges have to be built to ensure that all levels of customers are properly served.
There are other aspects that also needs to be tapped into such as adopting the right management principles to maintain and grow your travel business. To do this, continuous improvement is necessary as well as as incorporating new industry technological trends to make the journey easier and more seamless.
FAQs (Frequently Asked Questions)
Here are some common questions about becoming a travel agent:
What qualifications do I need to become a travel agent?
Each country has associations and union bodies tasked with regulating and setting out rules of entry into the area of travel advisory services, for instance the U.S. Bureau of Labor Statistics (BLS), holds that individuals interested in becoming travel agents only need have a high school diploma to be eligible for work in this field, so it common practice for travel agencies in the U.S to offer on-the-job training programs to new recruits.
Not withstanding, there are other relevant certification and programs in different areas in the travel and tourism industry that will put you in good stead to make a seamless entry, for those considering a career as a travel agent. Programs such as hospitality management, tourism or even travel marketing are areas to be considered for certification.
How much can I earn as a travel agent?
There is no clear cut answer to this question. There are different variables to be considered before a figure can be put forward, such as the years of experience under the travel agent's belt, partnerships built etc. The U.S Bureau of labor statistics holds that a travel agent with at least 3 years of experience stands to earn as much as $46,400 annually.
How can I find travel industry internships?
Its quite easy to land internship positions in the travel industry these days. Using online recruitment platforms such indeed and reed, all you need do is upload your CV and cover letter. There are thousands of travel agencies looking to hire interns.
Is it necessary to specialize in a certain type of travel?
Being a jack of all trades and a master of none really helps no one. The great recession was a perfect example of this, a lot of businesses went under because they offered a lot of services and specialized in none. Being a specialist in one of the areas of travel makes it easy for potential partners to locate and help satisfy the needs of your customers with best deals possible.
Can I become a travel agent without formal education?
It depends on your country of origin and the country in which you are currently looking to ply your trade. Different countries have different rules that applies to how you can enter the travel industry. Most states in the U.S only require that you attend high school after which you are able to become a travel agent. There are also countries that require that you have a college degree before you can operate in this sector.