Opening a US bank account has become mandatory for a number of reasons, from ease of sending money to family and friends studying or working in the U.S to receiving payments from clients and customers alike residing in this country. However, it used to be almost impossible to get this done in the past, to open a bank account in the U.S, you needed to have been present in the country or at the very least owned a social security number which carried your work as well as credit history.
That has since changed with the introduction of the employee identification number for foreigners, it's now possible for people the world over to apply for their EIN number for whatever reason. With this change in policy, it became easy for every intending applicant outside the U.S to be able to get this done. In this article, we intend to cover 3 methods that can help make this possible, highlighting how each one can be harnessed to have you owning a U.S bank account sooner than you think.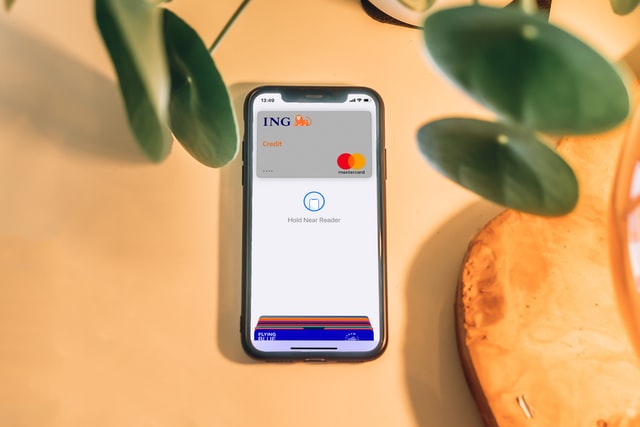 The Wise Approach To Opening A US Bank Account
The first method is the wise approach offered by wise payment limited, formerly transferwise. They offer potential customers the opportunity to own a personal as well as a business account or both depending on individual requirement. You can also transfer funds in any currency worldwide on wise making them the best choice for international customers outside the United States. This can be done by logging on to wise;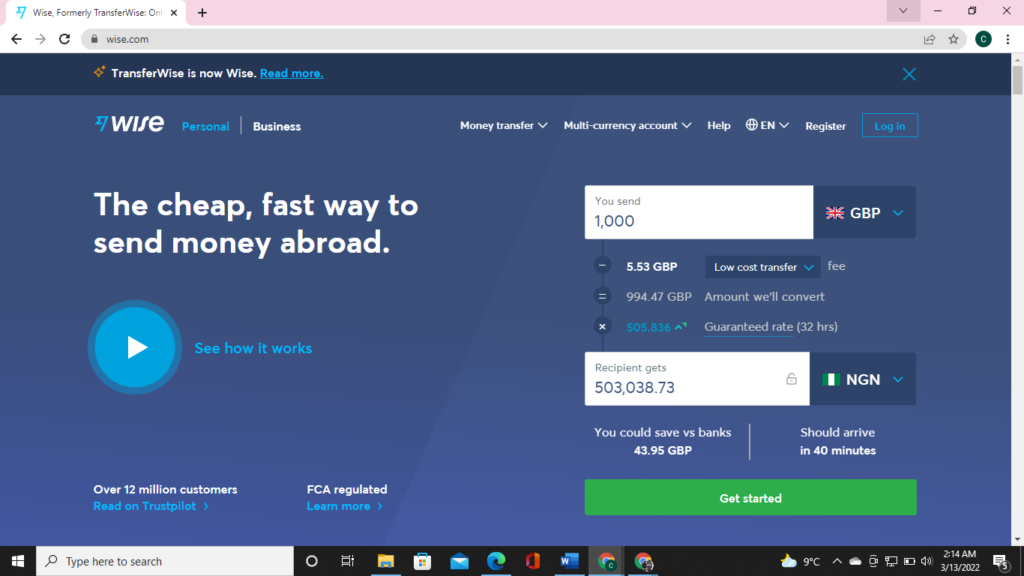 Step 1: Then click on register to get your application process started. Fill in your email address which is the first step in the registration process.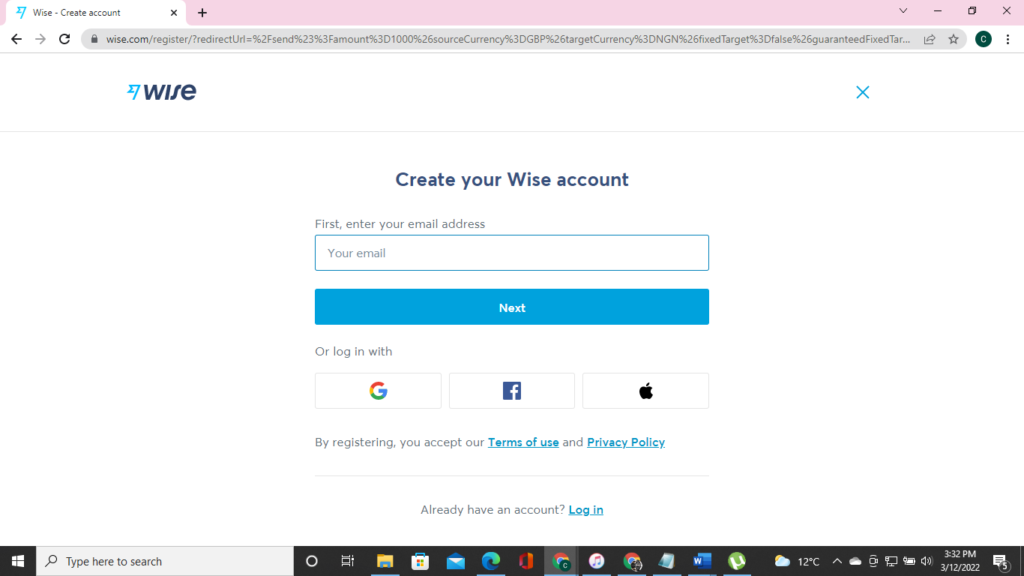 Step 2: You'll be prompted to choose the kind of account you will like to open; the options are personal or business. With the personal account, you can send, spend and receive money around the world for less, while the business account is for entrepreneurs or people who do freelance work internationally. For a business account on wise, you will need an EIN number as well as documents for your registered non resident U.S LLC without which you might be unable to unlock your U.S bank account.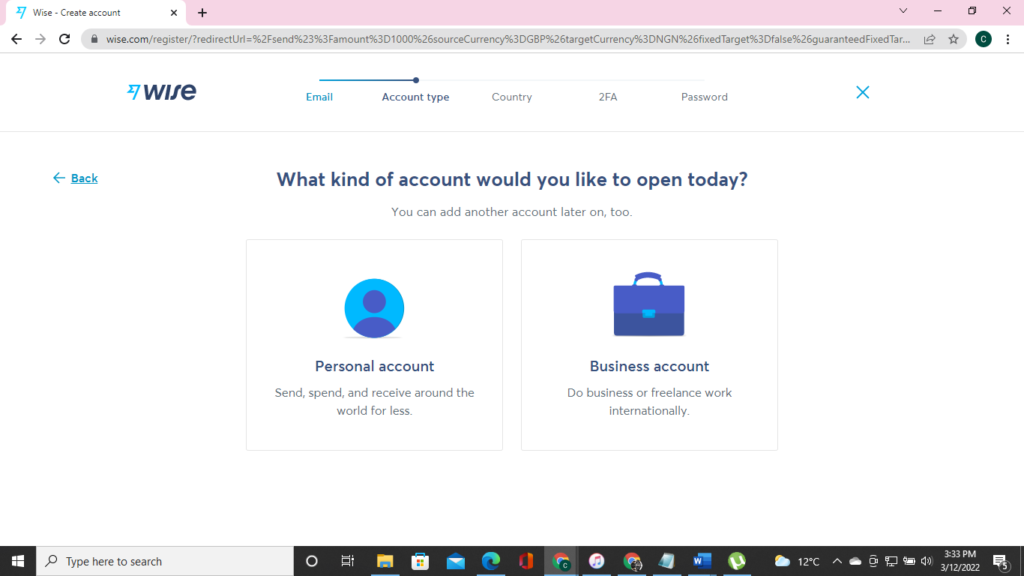 Step 3: You will be prompted to choose your country of primary residence here. This means that you could be a Zambian living in Germany, if so, you do not choose Zambia as that would not be seen as a primary country of residence. Germany would.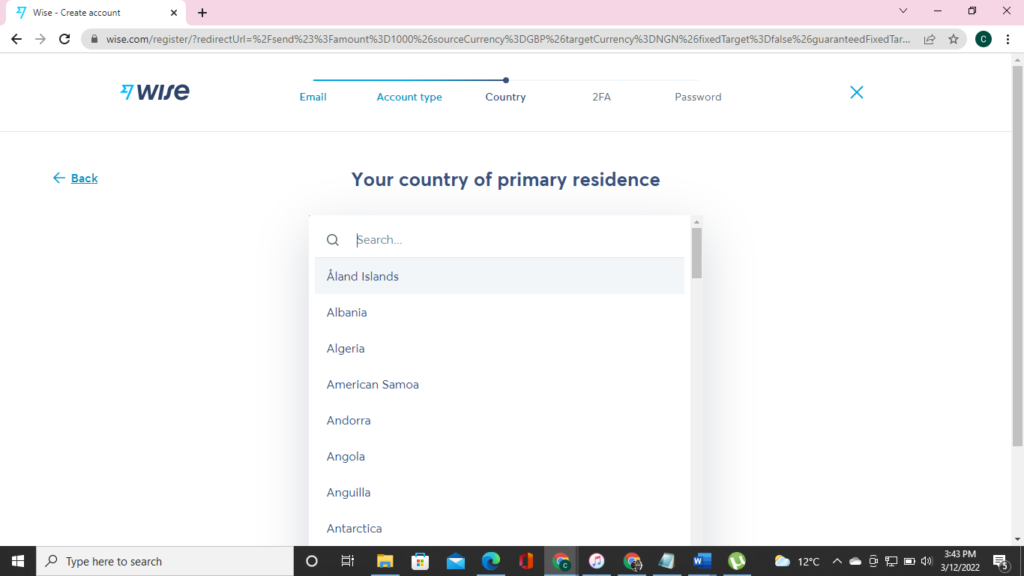 Step 4: In this step, you will need to verify your phone number with a code. First find your country's area code, then input your local or international phone number whichever you prefer. This helps wise secure your account going forward.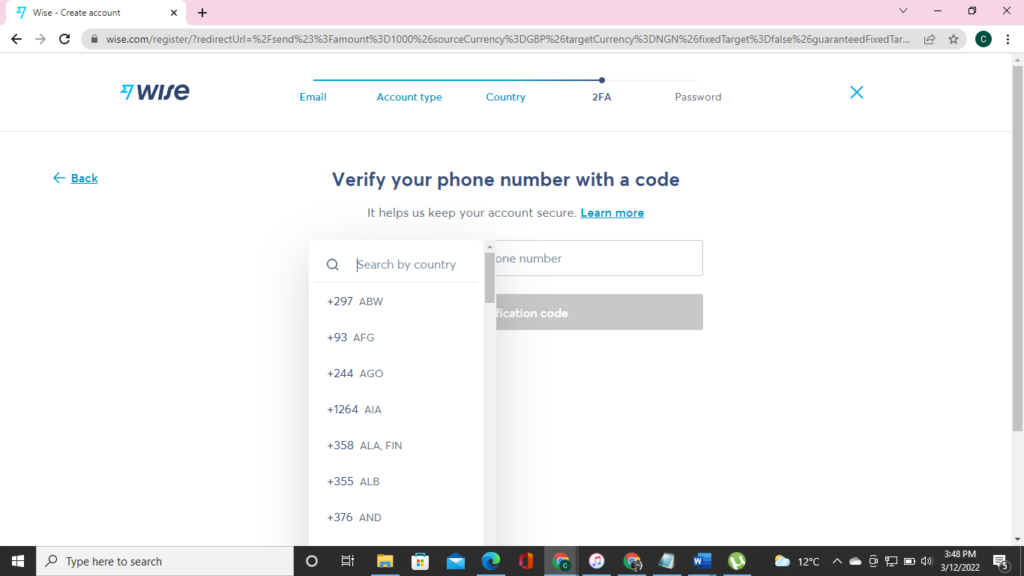 Step 5:  You will need to enter the code sent to your phone in this step. A 6-digit code that verifies your identity as well as your country of primary residence. This also ensures that your 2FA security is set up.
Step 6: The final step in the registration process prompts you to create a unique password that secures your account and one which would grant you access to your account area in the event of your next login. As soon as this is done, you will be re-directed to your account area.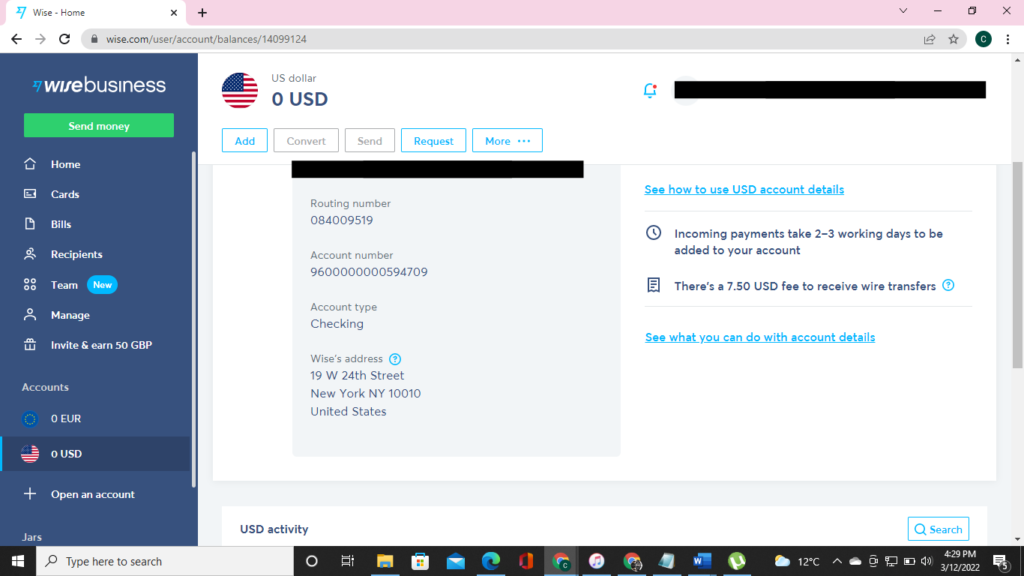 To get your U.S banking account details, you will need to click on the U.S flag located on the left hand menu. This takes you to your account balance page. Click on the link that shows; "get account details for your USD balance". From here, you will have to complete to more steps to get your bank details. First of which is to fund your wise account and the second which is to verify your identity with an international passport of a government issued ID like a drivers' license. After which your details will be revealed.
This procedure is only for personal accounts. If you were to open a business account on wise, as soon as you get into your account area, your bank account details will be shown on your dashboard.
Get A US Bank Account By Becoming A Payoneer
It could be that you'd prefer multiple accounts in different currencies to send money to friends and family in different countries or transact with customers and partners in different economic zones. If this is your intent, then payoneer is your best bet. They offer you 5 different currency accounts which are inter-convertible amongst themselves. Whether making international payments, receiving funds, managing your digital business, or accessing capital, payoneer opens your business up to the world. To open a payoneer account;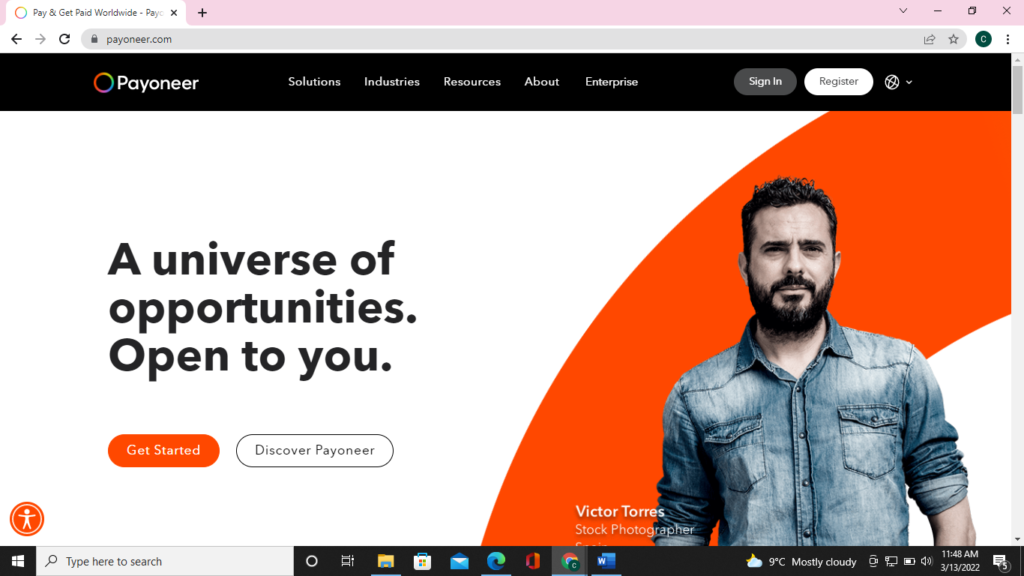 Step 1: Click on register after logging on to their portal. Then choose the right account that suits your needs. The first account option is for freelancers or small and medium scale businesses, the next account option is for those actively in ecommerce, those who buy and sell online, the third account option is for affiliate marketers, then there's something for people who offer vacation rental services, finally you have the option of opening an individual account which was not on the cards years ago.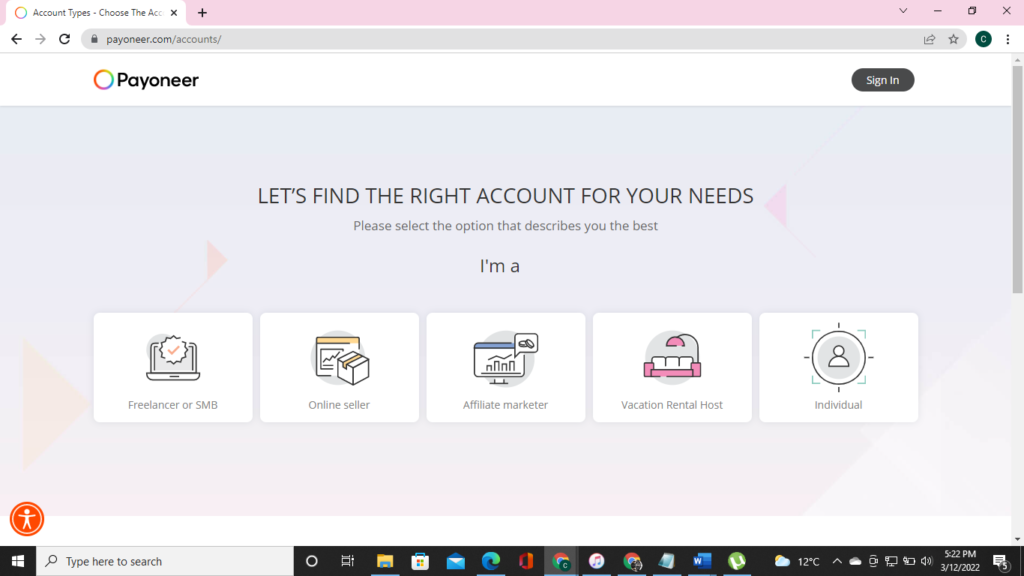 Step 2: In trying to get the right fit for your banking needs this step seeks to offer a customized option for your requirement. You get to choose whether you want to open a personal account to get paid by international clients or partner market places, send and receive money between family and friends or you could decide to open a personal account for the purpose of ordering a prepaid card. Payoneer currently doesn't offer the second option, so your best bet is clicking to open an account to get paid by international clients or partner market places.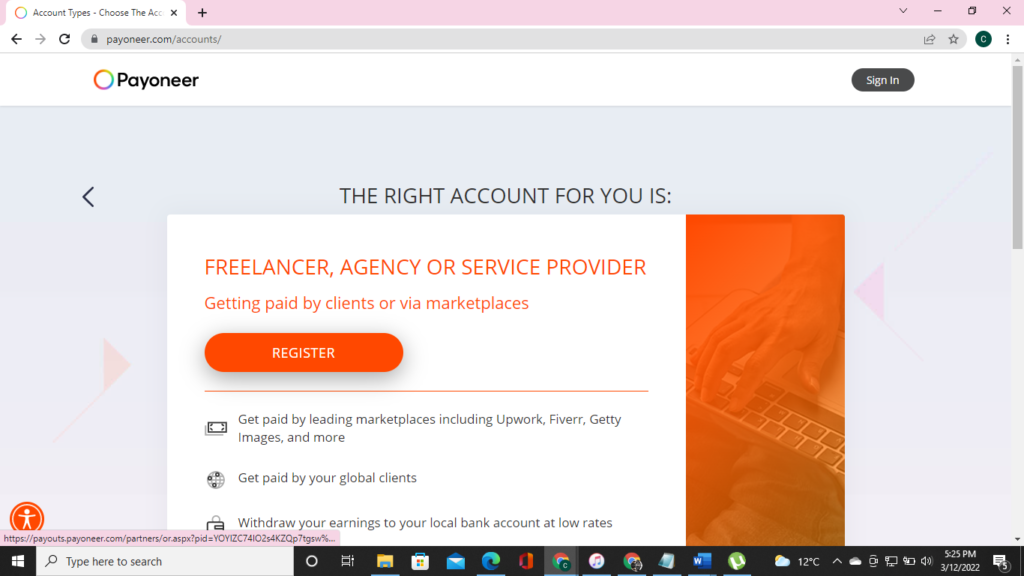 Step 3: You have to select whether you'll like to open an individual account or a company account. An individual account is pretty straight forward and doesn't need corporate documentation, a company account on the other hand requires you to have registered a sole proprietorship, a corporation or a limited liability company in the United States. Click on the option that best suits your needs. Then fill in the blank fields in the form that follows.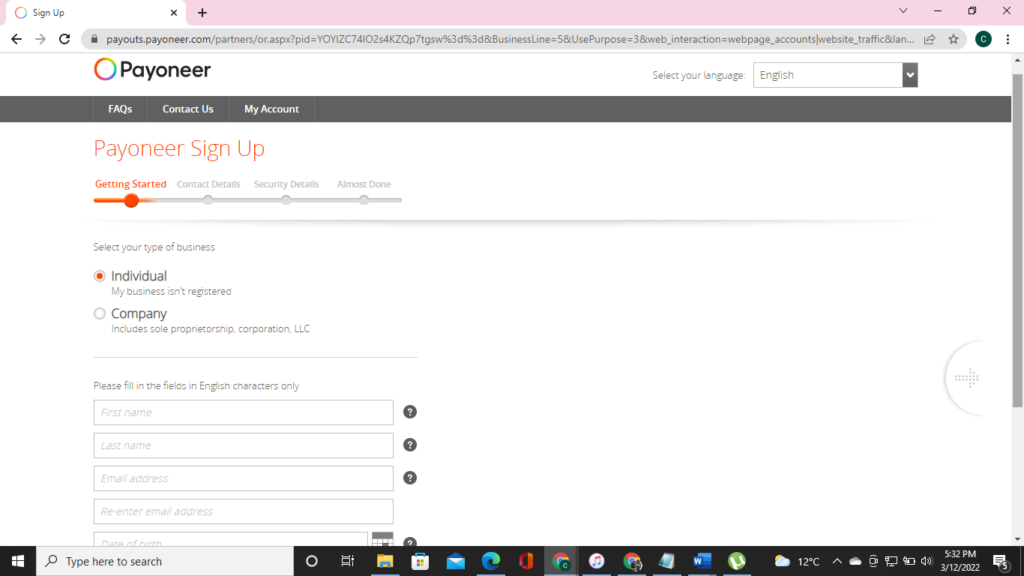 Step 4: You will have to fill in your personal details as well as those of any other person who will share co-ownership of the account. Endeavor to avoid making mistakes in this section as any error made cannot be corrected or undone as soon as the application is submitted
Step 5: You will be prompted to input your local phone number. Once this is done a verification code will be sent to you. In which you'll have to input to get verified. With that your account is open and ready to receive or send payments.
Step 6: You will now have to configure your currency accounts, selecting the currencies in which you'll prefer to receive and make payments going forward.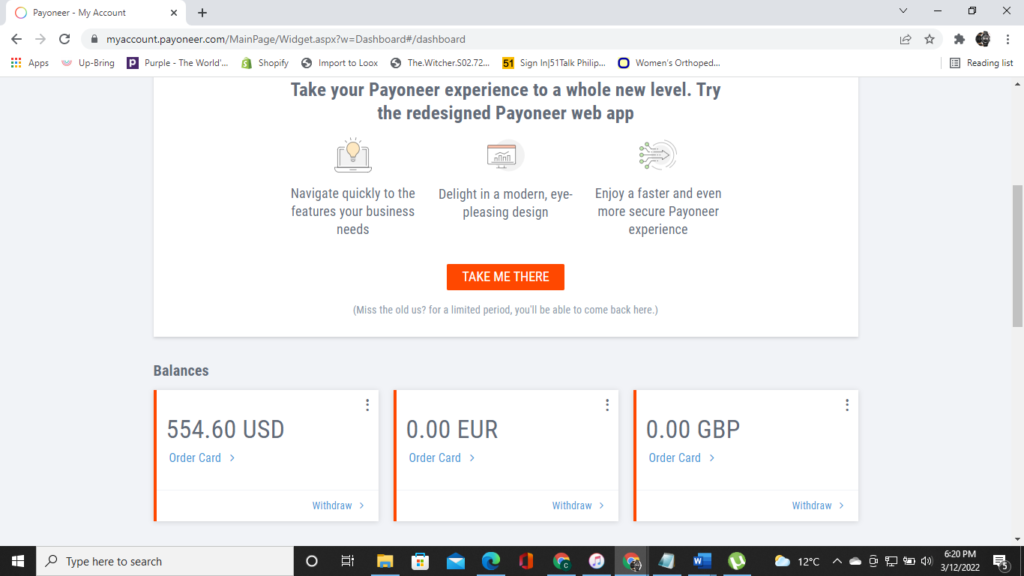 Ease Up Like Mercury
If you'll prefer a more user friendly option to the above alternatives to manage your corporate transactions as well as sending and receiving funds from family and friends. No other platform beats the ease of operating a mercury bank account. However, to open a mercury account, you will need to have registered a non resident U.S LLC, because mercury only affords businesses the opportunity to own accounts on their platform. You get to scale your business with real U.S bank accounts, make international instant transfers to both corporate and individual customers using custom made tools as well as access to mercury's investor network. To open an account;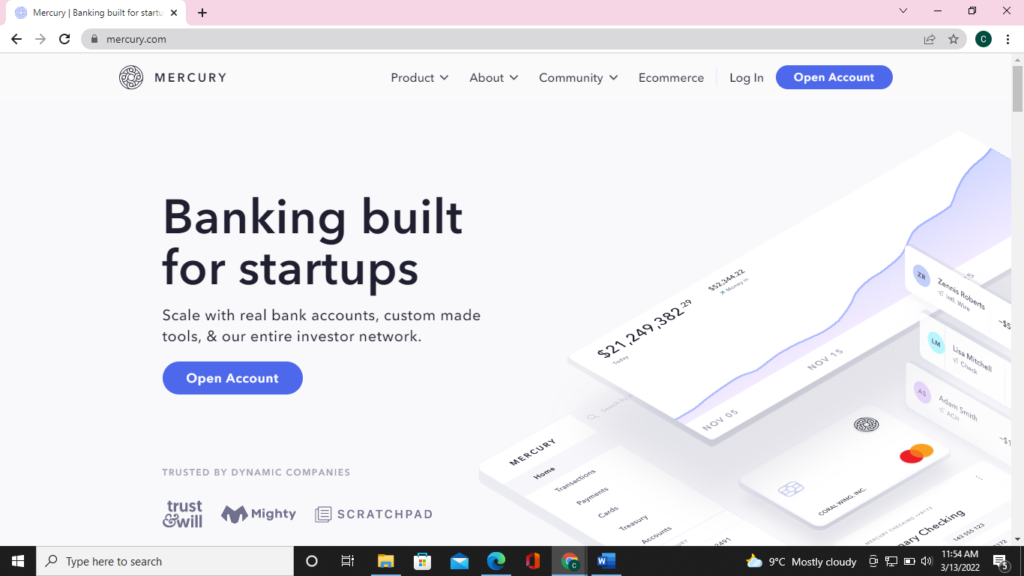 Step 1: Click on open account to get the registration process on the way. To get started, the blank pages will have to be filled. First off, enter your legal name and surname, then your working email. Finally input a password, that must have a combination of capital, small letters, numbers and special characters.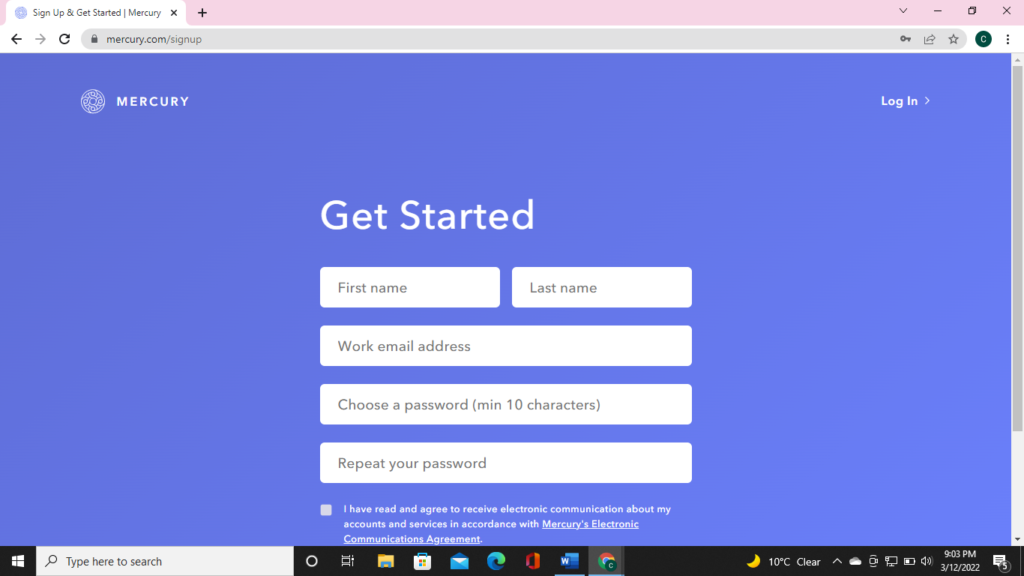 Step 2: You will be prompted to give more information about your business. If you run an online business such as an ecommerce store, this will be the best place to document such information. Then you'll signify whether you are the owner of the business or have another position within the company.
Step 3: A callsign will have to be created here. With a callsign you link your business attribute with your mercury bank link, such that on seeing your link, it becomes obvious what your business is into.
Step 4: A list of industries and categories will be displayed in this step, in which you will have to choose whether your company falls under any one of them. If it does, tick the right box accordingly, if it doesn't then "none of the above" will suffice.
Step 5: In this step, you will have to read the disclosed patriot act which informs you of the banks stance against terrorism and money laundering. As well as the information that will be demanded of you to get your account with mercury opened. Click the button labelled; "Ok, Let's Go" below when done.
Step 6: From this stage onwards, you're going to require legal documents gotten after registering your company in the United States. Input your company name, if you have a brand name which is different from the legal name. This has to be entered here, then your company's website url, then your legal business name.
For instance, your company brand name might be called "paulsy" and its legal business name "Paul Systems LLC", Paulsy should be inputted in the company name section and Paul Systems LLC entered as the legal business name. Next is your EIN number that must be put down, then your company type, industry of operation, description of your business.
If there are any other major investors affiliated with your company, although optional, but they have to be listed here. Finally, if your company is into cryptocurrency, the box below has to be checked.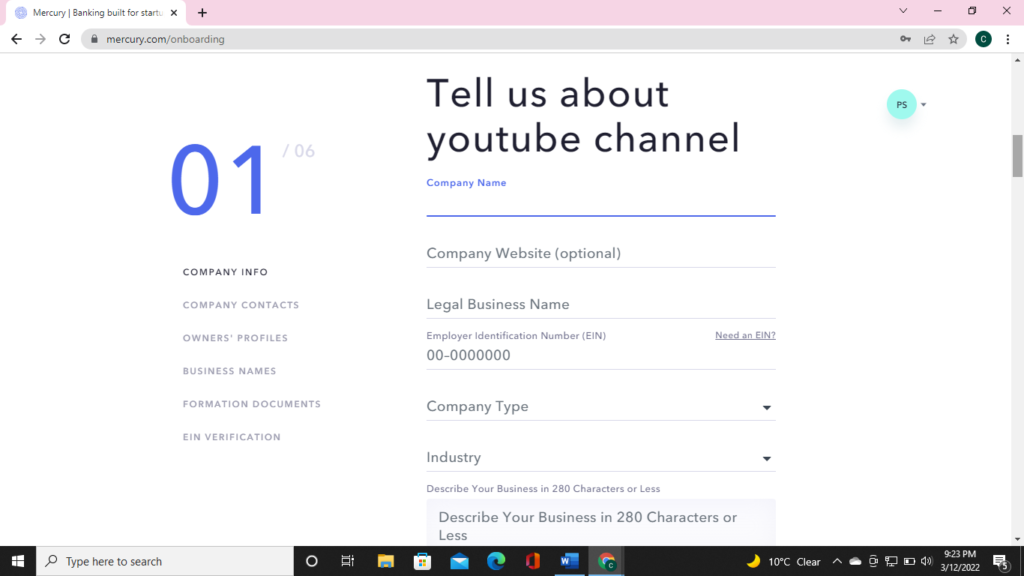 Step 7: Your company's U.S contact details is what's required in this section. First off, select the United States for country. Your company has to be U.S registered as anything other than this means your application will fall through and wouldn't be accepted. Next is your company's U.S address, zip code and U.S phone number, all of which have to be entered correctly.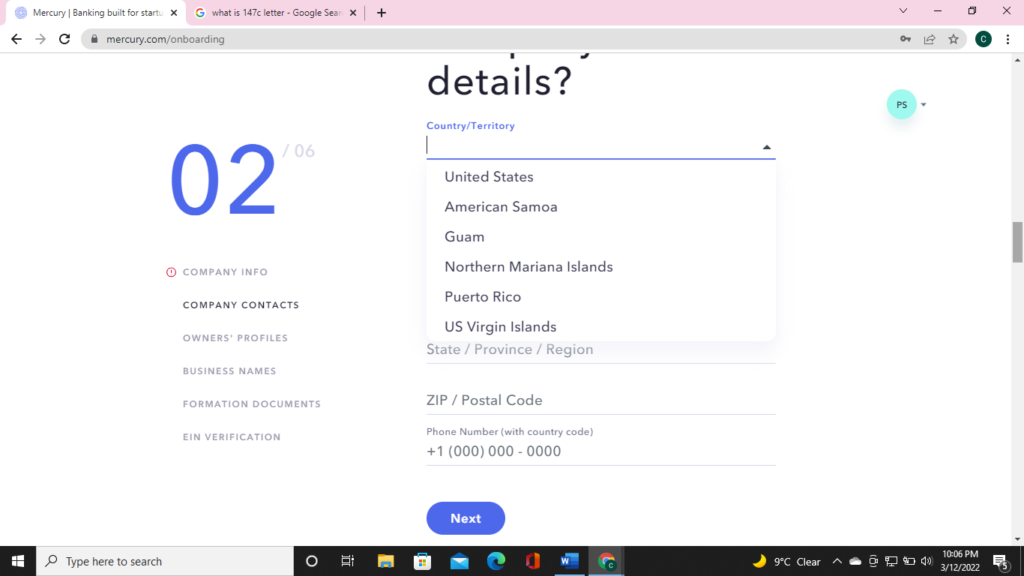 Step 8: Here, you will need to add the profile of your co-founders and people who either own at least 25% of your company or have control over your company's finances. Then you check the box which certifies that all co-founders or co-owners with 25% ownership or more have been listed. If you are the sole owner of your company, then skip this stage by clicking on the next button.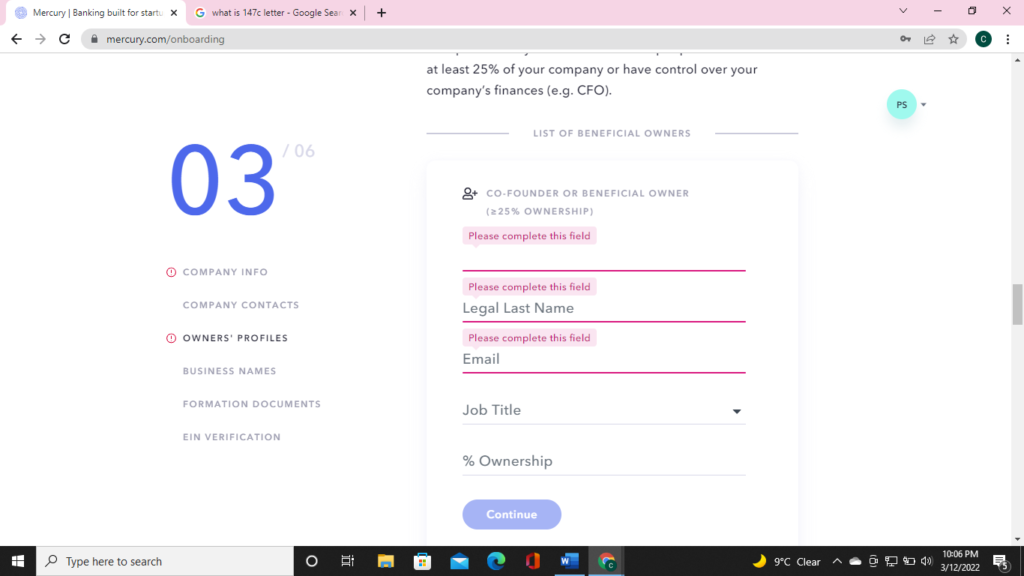 Step 9: You will have to state if your company is doing business with a brand name or some other kind of name or if your corporate entity has undergone a name change in the past. You check yes or no accordingly depending on how this applies to your business.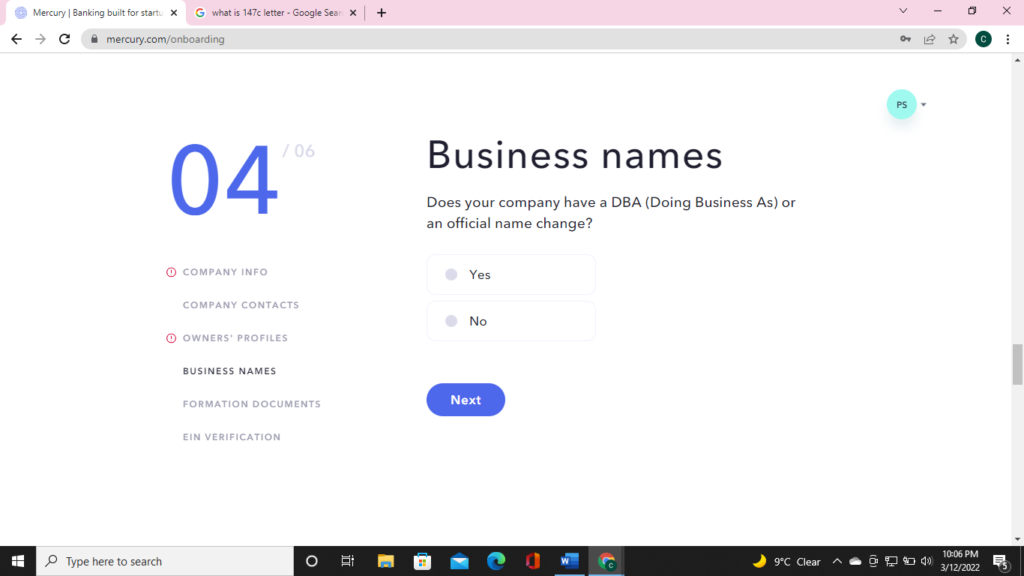 Step 10: All key company formation documents will have to be uploaded in this step. From your articles of incorporation, articles of organization, assumed name certificate, certificate of good standing, other business documentation, trust agreement and your certificate of formation. Not all of these documents must be uploaded. At least your articles of incorporation and certificate of formation have to be uploaded for your single member non resident LLC. These documents have to be uploaded in PDF, JPG and PNG formats or risk being rejected by the system.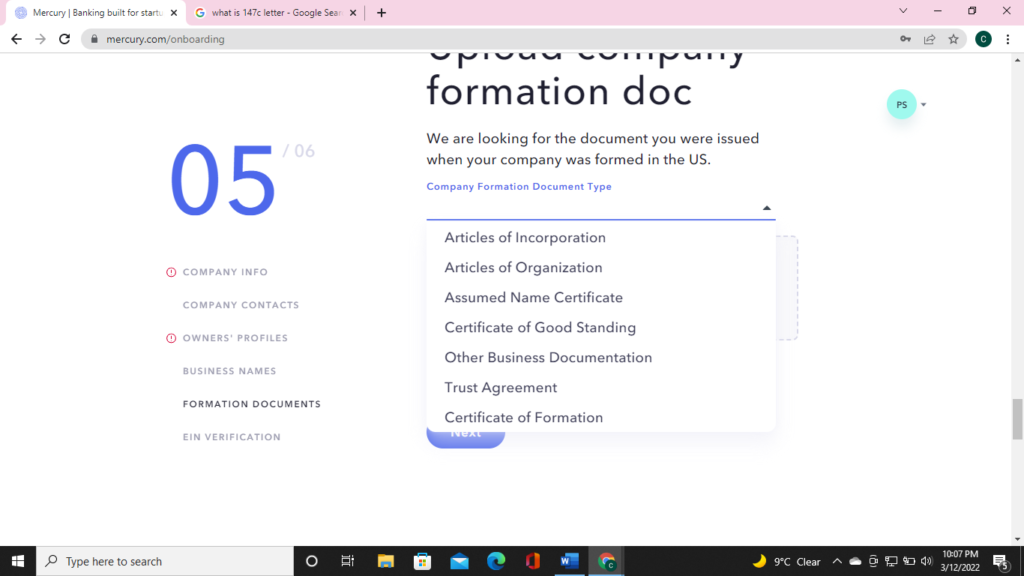 Step 11: Finally, you will be prompted to upload a document with your EIN number stenciled on it, this could be a letter from the IRS with your EIN number written on it, a form CP 575, a 147c letter or an IRS-returned SS-4. A screenshot of your EIN number on the IRS website could also be accepted. Like the last step, this document have to be in PDF, JPG or PNG formats to be accepted. After uploading your document, click on the button; "review your application".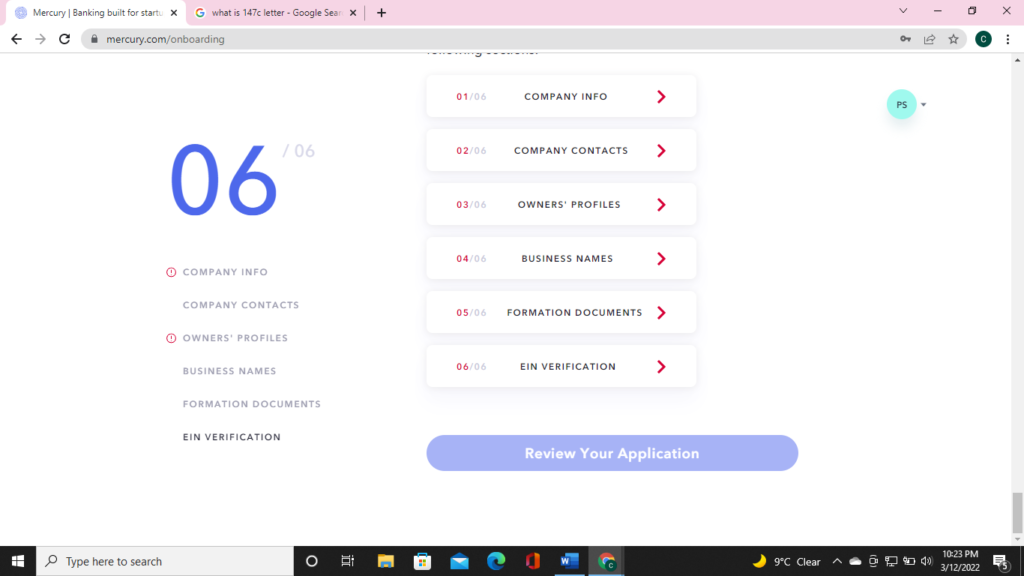 The review process for your application takes 3 to 5 business days after which you'll be prompted to send a government issued ID which is the final stage of the application process, after which your account area will be unlocked and you then become free to get a bank card or access full functionality of your bank account.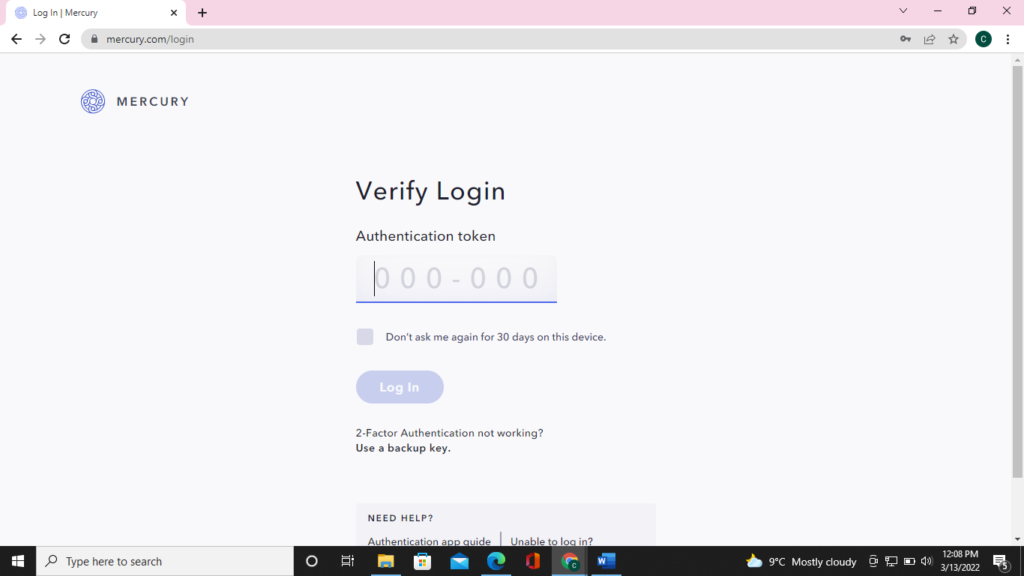 Your mercury bank offers you the freedom of making cross border transactions from the United States without any restrictions. It offers seamless integration with payment processors such as stripe. Even though payoneer offers benefits not achievable with mercury such as opening accounts with different currencies, it is quite rigid, in that if you want to send money to a customer, they have to be operating a corporate account and payoneer have to approve transactions with these parties which is quite cumbersome. In the end, having accounts with all 3 companies pays, because what one lacks is compensated by the strong points of another.