There are many reasons why you might want to study in the UK. Many people however never get to this stage, thus sacrificing the merits of studying in this location for others like the United States, Canada or even Australia for outlandish reasons.
Related article: UK charity work visa: The easiest way to move to the UK
Related articles: Half price train ticket in the UK: Its implication for British rail travel
Even though these places have their advantages, the practicality of the United Kingdom as a study destination whether you plan on studying for an undergraduate, masters or doctorate degree cannot be questioned.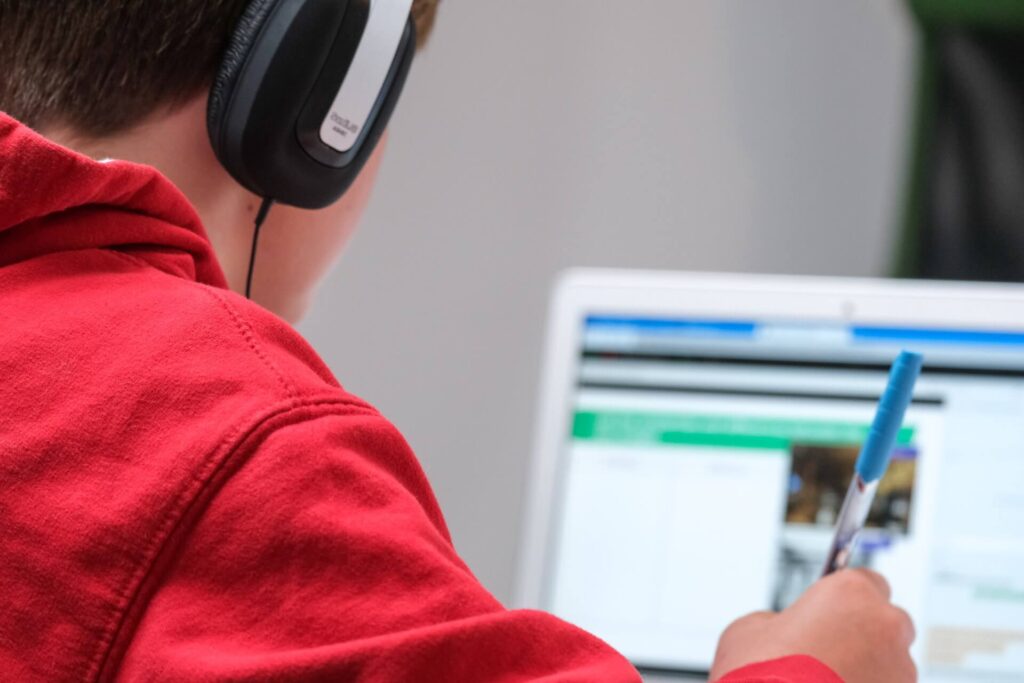 For one, in places like the United States you will find it difficult if not impossible to work off campus and even while studying in certain provinces in Canada, you will have to apply for a work permit if you plan on working on or off campus. To some, this doesn't matter, but to most it's a big deal.
However, this is not the case in England, Scotland, Wales and Ireland which are the 4 countries that make up the United Kingdom as your visa stipulates that you can work while studying. Plus, after bagging your degree as an international student, you can apply for a graduate route visa which can extend your stay in the country to gain valuable work experience.
In this article, I am going to highlight the steps to take showing you how to apply to study in the UK as an international student. These steps are quite easy that you can literally put together your application yourself, without the help of an educational tourism agent. Now let's begin.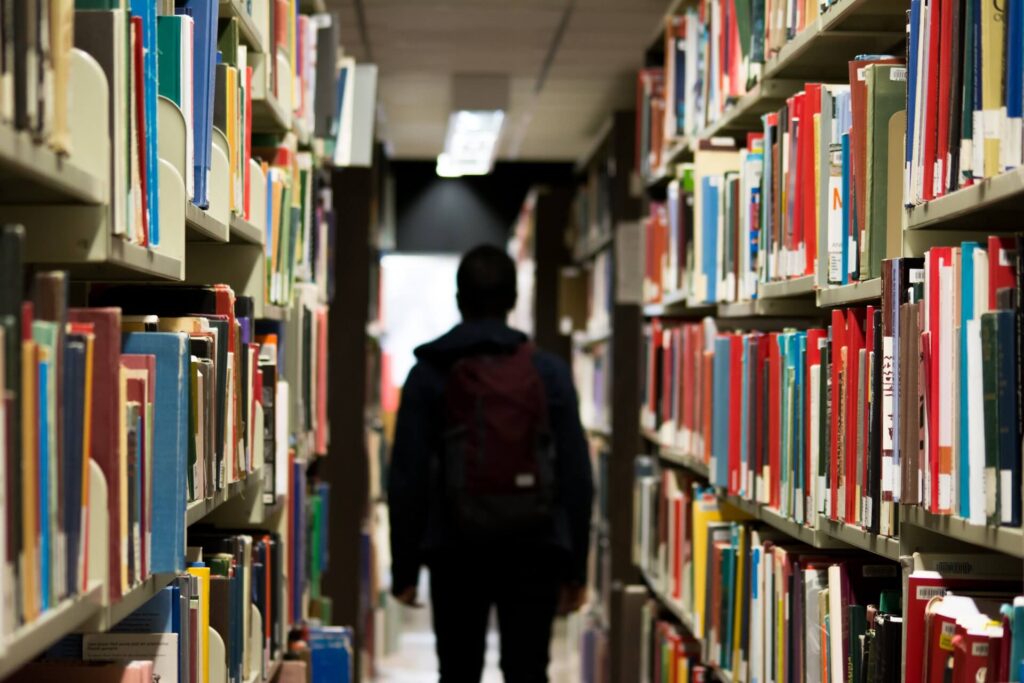 Study In The UK By Selecting the Right University
Whether it's the cheapest university in UK or the most expensive, in selecting the right institution of higher learning there are certain factors that you might need to bear in mind, these will eventually affect your standard of living when you finally arrive the UK to start your study program. Factors such as;
The nature of the city you plan on studying in. Is it a cosmopolitan city like London, Glasgow, or Belfast? Even though the later 2 are cheaper compared to the first, they are all relatively expensive to live in because they all are capital cities of their respective countries.
Does the city have a seaport? This affects a number of things; the first being the weather of this location as proximity to the ocean makes for a humid weather condition. However, it also means that basic commodities in this city will be quite cheap. Examples of cities with seaports are Portsmouth and Newcastle.
And then, there is the question of finances. How expensive is the university or institute in relation to the standard of education offered? Do they offer student finance to both graduate and undergraduate students? Or other forms of educational subsidy such as a UK scholarships for international students?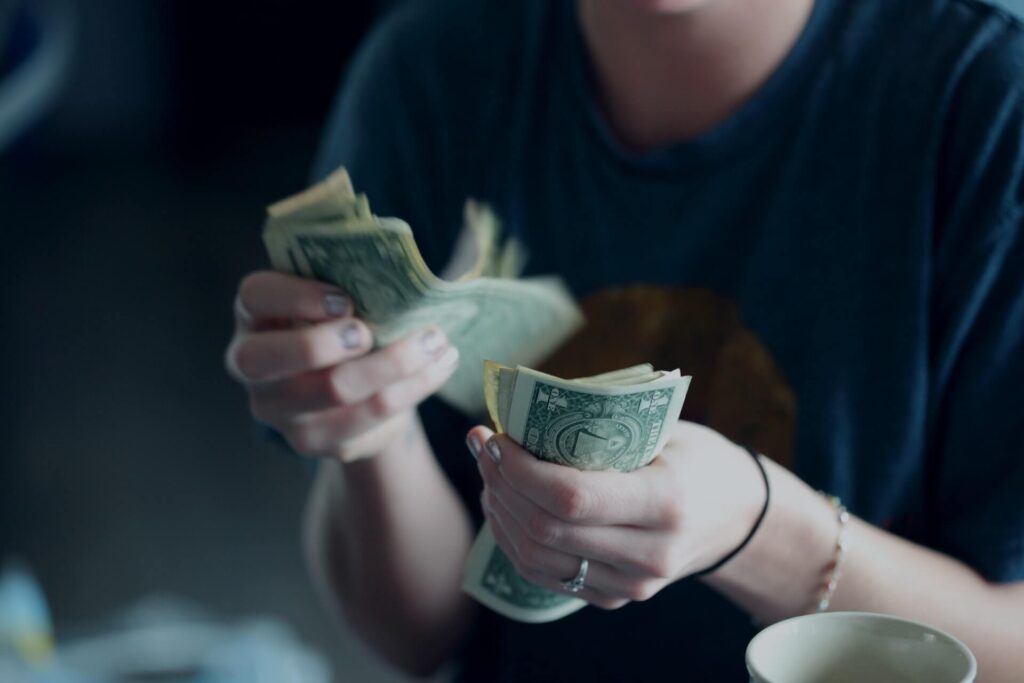 Finally, what is the quality of living in your select city? Are the locals friendly? Have there been incidents of civil unrest directed at foreigners? Is the housing plan practical to offer protection during adverse weather conditions?
This are questions that must be an applicant's guide while searching for the right university to study in the UK. Once they are answered the next step is quite easy, applying for a place in a select program offered by the education provider.
Applying To An Educational Provider In The UK
Once you have narrowed down on the country and then the county in the United Kingdom you want to study in as well as the education provider of choice, the next step is applying for a place in a select program of study.
It is possible that the applicant's selected university might not have the desired course of choice, in this case it's best to choose a substitute course or change your choice of university totally. When all your ducks are lined in a row, you can then decide to apply to the university or institute.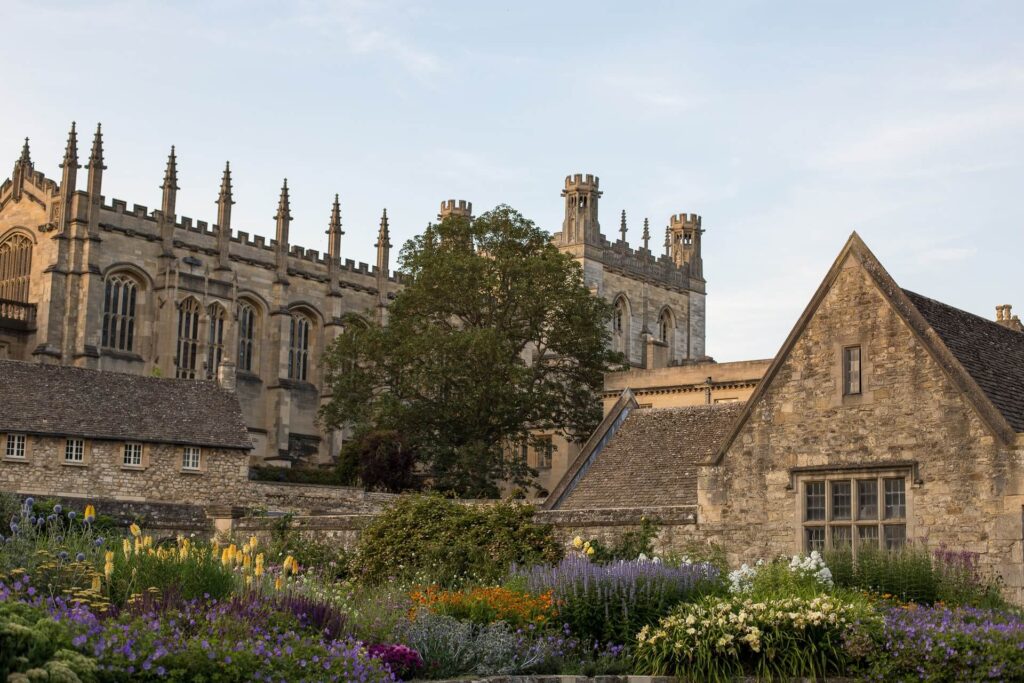 There are 2 ways to apply for a program of study, you could choose to apply online uploading all supporting documents (which I'll come to in a moment) in the process or you could download the application form, print it and correctly fill out a hard copy.
Whichever option you choose, it must be stressed that you have to commit to that choice of action. Do not apply online and after successfully submitting an online application, you decide to also fill a printed application form. This could cause all manner of confusion that could invariably lead to your application being denied.
Supporting Documents To Submit During The Application Process
While applying to study in the UK, there are key documents that have to be submitted to support your select UK institution application. It must be pointed out that only original copies should be tendered while uploading on the institution's web portal or when applying for a visa in the UK embassy or high commission in your country.
Don't worry all hard copy of original documents submitted will be returned.
The documents that need to be submitted to get an offer from the university are as follows;
Certificate Of Graduation Or Transcript From A High School Or Previously Attended University
This is a key document that proves your eligibility to be accepted to study in the UK. Without this single document your application could be denied. Usually only one of these documents is required, you only need to submit a certificate that proves you graduated from a previous institution depending on the level of study you plan on pursuing or a transcript. One can act in place of the other.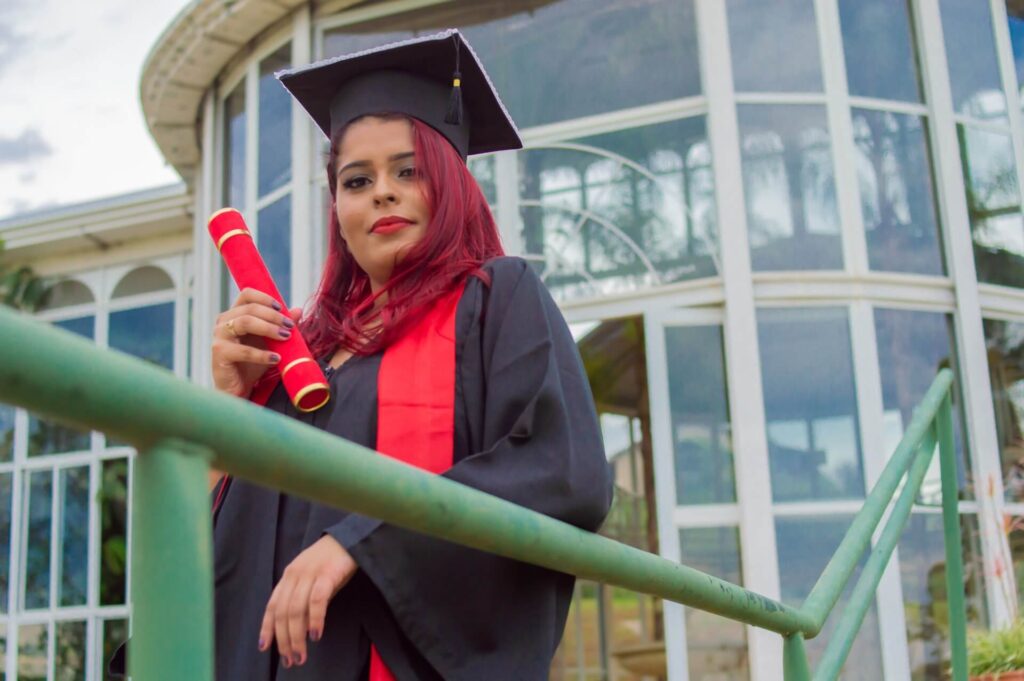 There is an exception to this role though. If you never saw the 4 walls of a university, but plan on enrolling for a master's degree or doctorate program, this is possible only if you can prove that you have been working in a particularly field for the last 10 years. This documented evidence qualifies you for a place in a master's or doctorate program.
Introductory Cover Letter
For applicants looking to study for master's or doctorate degrees, a cover letter is required. For those going in for a master's degree, the cover letter has to communicate to the international admissions office that you have at least 2 years working experience in the selected area of study.
For applicants looking to pursue a doctorate degree, you need to have worked for a period of 5 years in a specific area of expertise which is the bare minimum for acceptance into a program.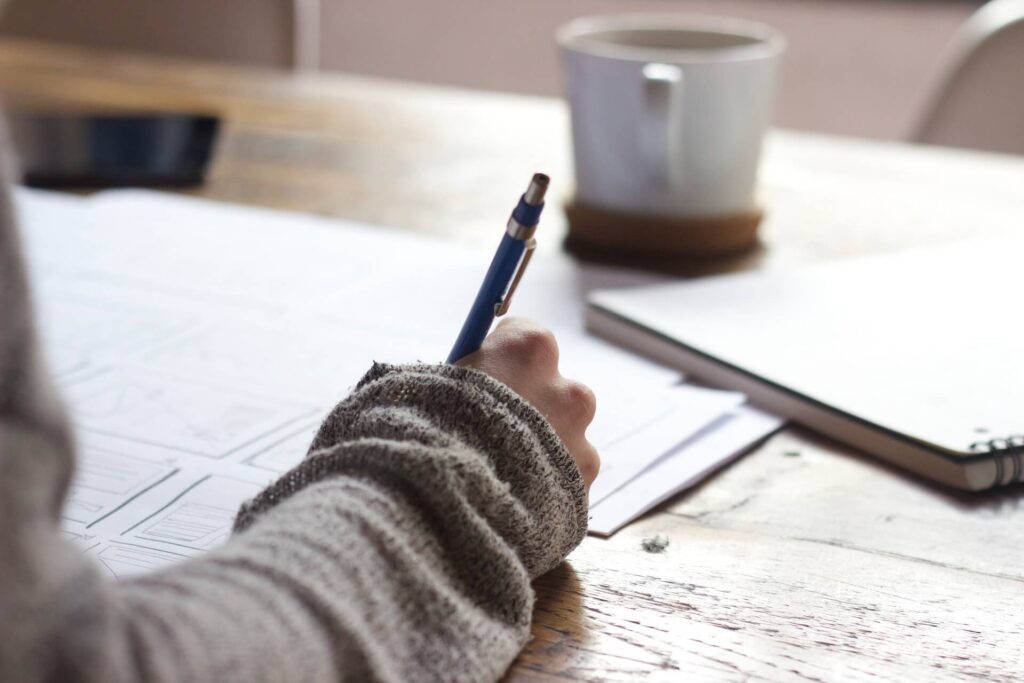 For potential undergraduate students, a cover letter introducing yourself and how your select course of study would aid your career advancement going forward. This shows that you plan on returning to your home country after your academic pursuit, so it must be taken very seriously.
Not all universities or institutions require you to submit cover letters, if you have a certificate of graduation from a previous education provider, a transcript or a letter from a current employer informing the institution that the applicant has been granted a study leave, you will be exempt from submitting this document.
English Proficiency Test Requirement to Study In The UK
So, you are not from an English-speaking country, but you seek to study in the UK. It is still possible to make this dream come through, all you need is pass an English proficiency test such as an IELTS or TOEFL to show that you will be able to survive the rigors imposed on you by the school's educational curriculum while in the UK, because all courses will be taught in English.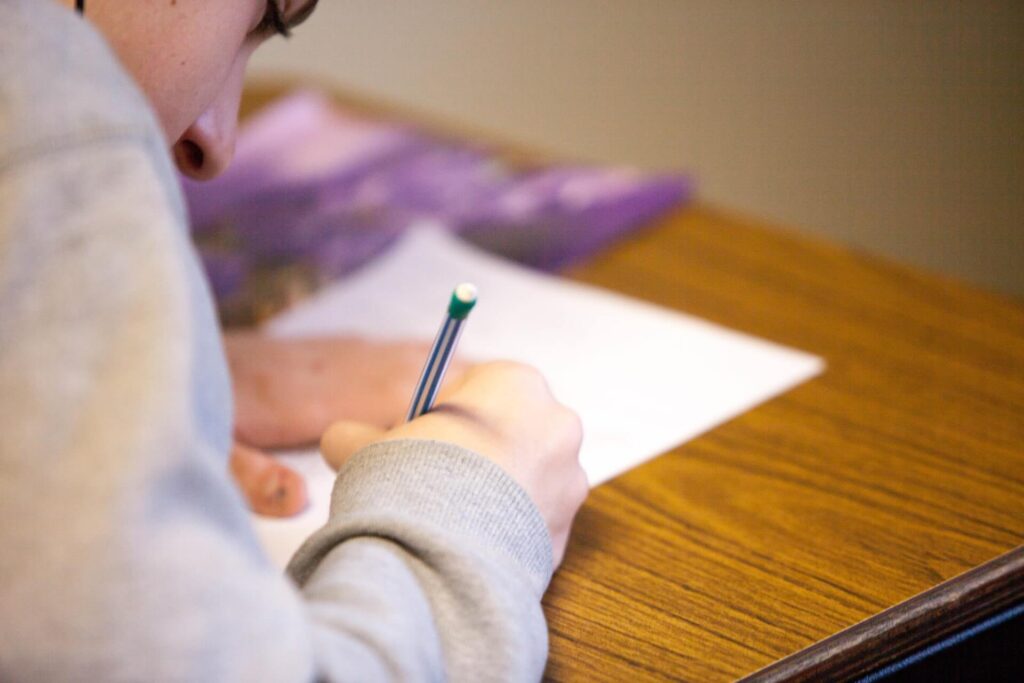 There are some notable exceptions to this criterion, countries that have a strong alliance with the United Kingdom, such as those who were previously British colonies. These countries are not required to take English proficiency tests, but are required to show evidence that the applicant took English as a subject and was required to pass a qualifying exam in this regard, such as an A level examination or its local equivalent.
Tuition Fee Payment
Unlike the United States, most schools in the United Kingdom do not require payment of an application fee. However, they require a tuition fee payment or a down payment, with the expectation that when you arrive the country the balance will be paid in full, before commencement of the applicant's degree program.
There are many reasons why applicants choose to make part payment of the tuition fee, instead of the whole sum, one of which is the fact that you could be denied a student visa to come into the United Kingdom by the UK embassy or high commission present in your country.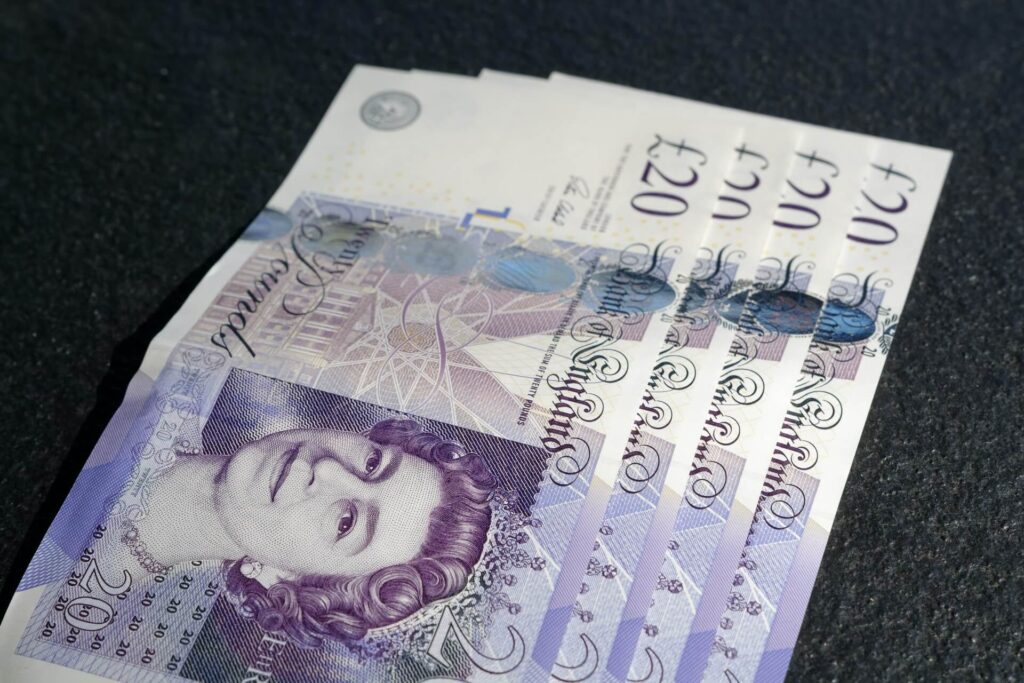 Should this be the case, it becomes easier to apply for a full or part refund for payment made as opposed to a larger sum. The cost incurred in paying tuition fees to study in the UK varies from county to county depending on the city and university.
We made a short video that covers this topic. You can watch it to learn about the amount charged by certain universities in the UK as well as the total cost required to study in this country.
Accommodation Payment
Just like the tuition fee payment, to study in the UK, an applicant will be required to make either a full or part payment for his/her accommodation while living in one of the countries that make up the United Kingdom. This is a final requirement that must be met before a letter containing the applicant's UCAS number is released. More on the UCAS number later.
In planning one's accommodation, it is strongly advised that the applicant make a part payment, because a full payment could be made and upon reaching the intended institution, the campus dormitory or off campus accommodation seen in real life might be different from that observed through the screen of a computer.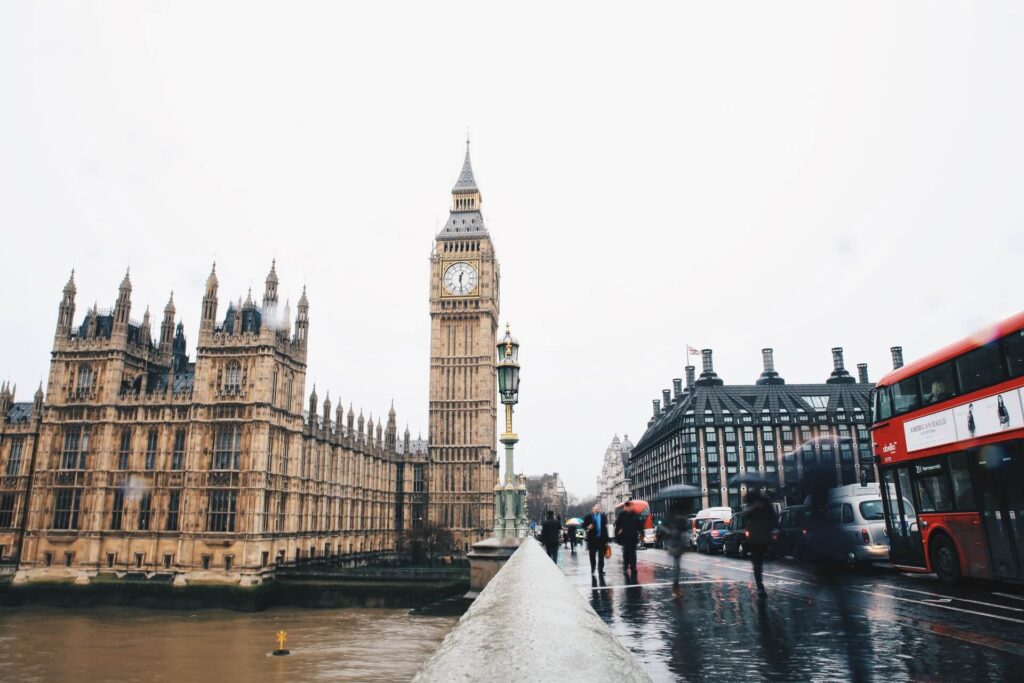 A part payment leaves you with a choice of altering your decision on where to stay when you get to the United Kingdom. Payment made in full would be very difficult to reclaim by virtue of a refund if you were to have a change of heart upon arrival.
Academic Technology Approval Scheme (ATAS) Certificate
This requirement does not apply to everybody, infact certain universities in the UK for international students do not make a criteria. However, it only affects international researchers and students (particular those whose countries are not exempt) from countries that are subject to immigration control.
Essential those intending to research or study advanced levels such as postgraduate studies in certain sensitive subjects. Usually these sensitive areas are those related to knowledge used in developing advanced conventional military technology (ACMT).
As well as weapons of mass destruction (WMD) or their means of deployment, students of foreign nationality interested in taking up subjects related to the area/areas will be required to get an academic technology approval scheme (ATAS) certificate.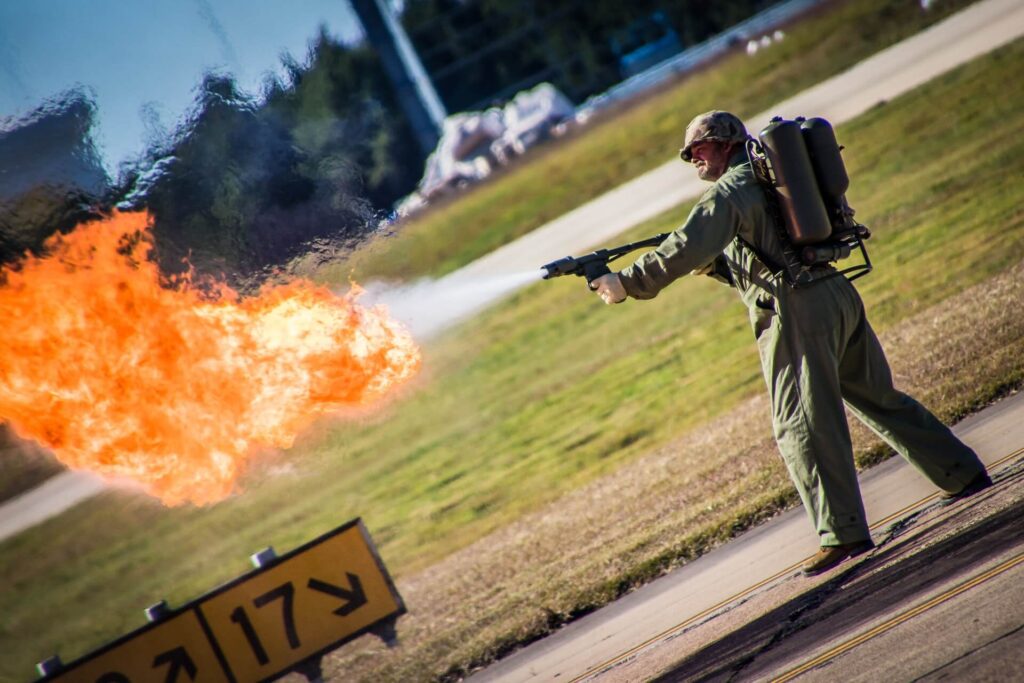 Students who are looking to study an undergraduate course with an integrated masters year afterwards might be required to apply for an ATAS certificate. Although this has to be verified from respective higher institutions of study as it's not a generic requirement.
International students who seek to major in any one of the sensitive courses highlighted above will have to secure an ATAS certificate before they can be permitted to enter the UK. It must be noted that an ATAS certificate is only valid for 6 months from the time it gets issued. This gives potential foreign nationals who plan to study in the UK time to apply for their student visa.
Letter From Financial Sponsor
This is a mandatory document to be submitted along with a visa application if the international student has received financial support for payment of course fees or cost of living in the UK. From an individual or body located outside the United Kingdom.
Health Certification
Before the Covid 19 pandemic, a lot of institutions did not require a comprehensive vaccination certificate, but the times have changed and most universities and colleges have since made this mandatory.
The health certificate has to show that the applicant has taken jabs related to small pox, chicken pox, monkey pox, measles and covid-19. And is free from diseases such as tuberculosis, gonorrhea, syphilis, AIDS and the like.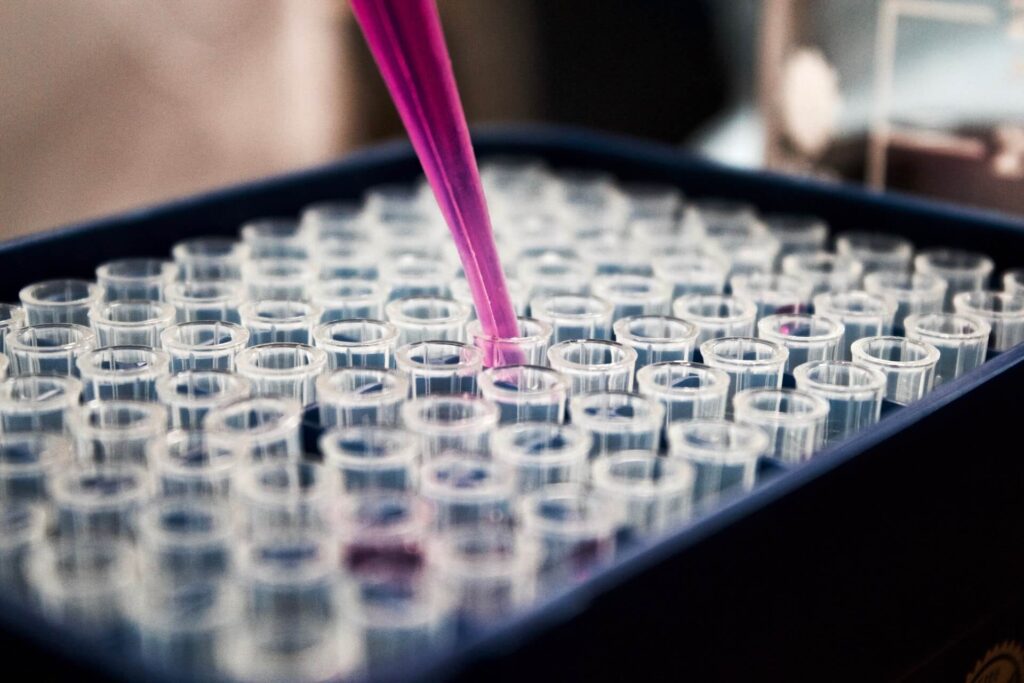 This is the final supporting document required to receive an offer letter from a university in the United Kingdom, after which a confirmation of enrolment that has your unique universities confirmation of acceptance for studies (UCAS) number confirming that the applicant has been successfully enrolled in a program within the university or college is sent out for the visa application phase.
Additional Support Document Requirement For Minors
If the international student looking to come to the UK for studies is still below the age of 18, there are extra documents required to support his/her student visa application.
Proof Of Parental Or Legal Guardian Consent
This document is very important, as it shows the UK visa and immigration services that the minor traveling to the UK for the purpose of studies has the express permission from an adult who is tasked with the applicant's upkeep in his/her home country.
This proof of consent to travel should also itemize accommodation arrangements, funds and where the under aged student will be staying while in the United Kingdom as well as if there is any homestay agreement with individuals or families in the UK that covers the minor.
Visa Application Consent
International students under the age of 18 have to provide consent along with their student visa application that proves they have been allowed to apply for a visa to the UK. This is mandatory, as the UKVIS seeks to check for possible child trafficking violations.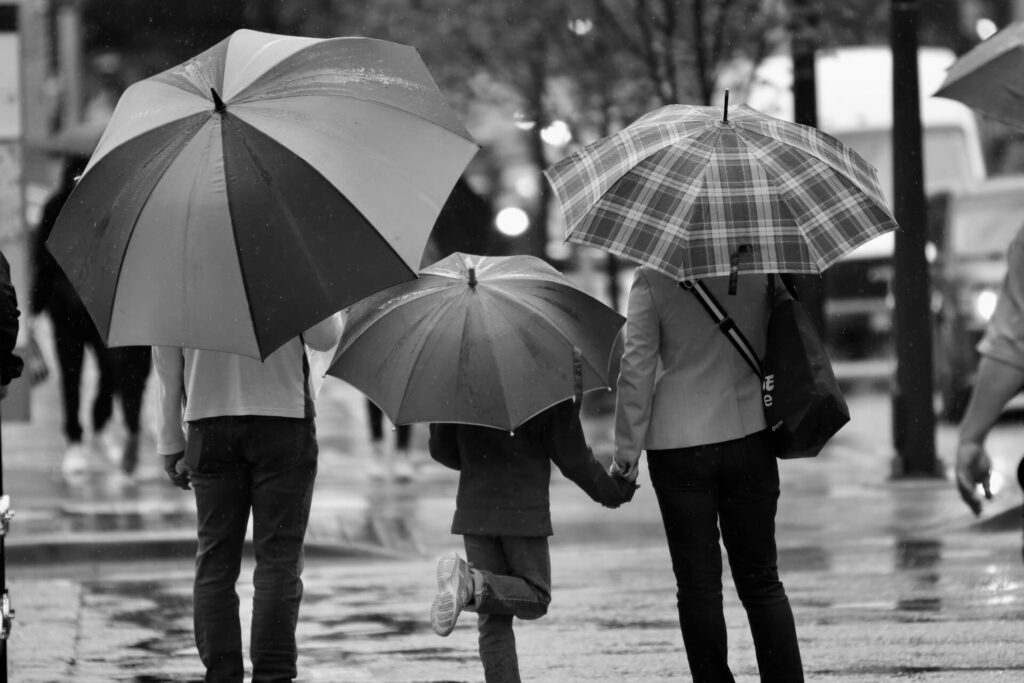 Traveling, Living And Care Arrangements While In The UK
For minors coming to the UK for study purposes, travel, living and health insurance arrangements have to be made prior to embarking on this trip. And all documents containing arrangements made have to be submitted together with the visa application.
Securing A Visa To Study In The UK
To be granted a visa to go study in the UK an application form will have to be filled via the British embassy or high commission website (depending on which is located in the applicant's country). This visa application will have to be backed with some supporting documents.
Not all applicants are required to take a visa interview to finalize the visa application process. The UK visa and immigration service sometimes outsources collection of visa applications and supporting documents to third party companies such as VFS Global, who also act as a conduit to relay application feedback to various applicants.
If you are from a country that requires a visa interview to finalize the application process, below is a video of visa interview questions and answers to prep you up for your interview date. Use it to get ready.
Before submitting your UK visa application, below is a checklist of supporting documents required to be granted a visa;
Confirmation of enrolment (which contains your UCAS number)
Proof of tuition payment
Proof of accommodation payment
A valid ATAS certificate if required for a course or people from certain countries
Awarded study grants or scholarship to study in the UK if sponsored by a corporate body
Proof of funds to cover cost of living for the duration of stay
Health certification
Background check (Usually from the local police in an applicant's country)
Letter of authorization to travel if applicant is a minor
Certificate of identity proving citizenship of said country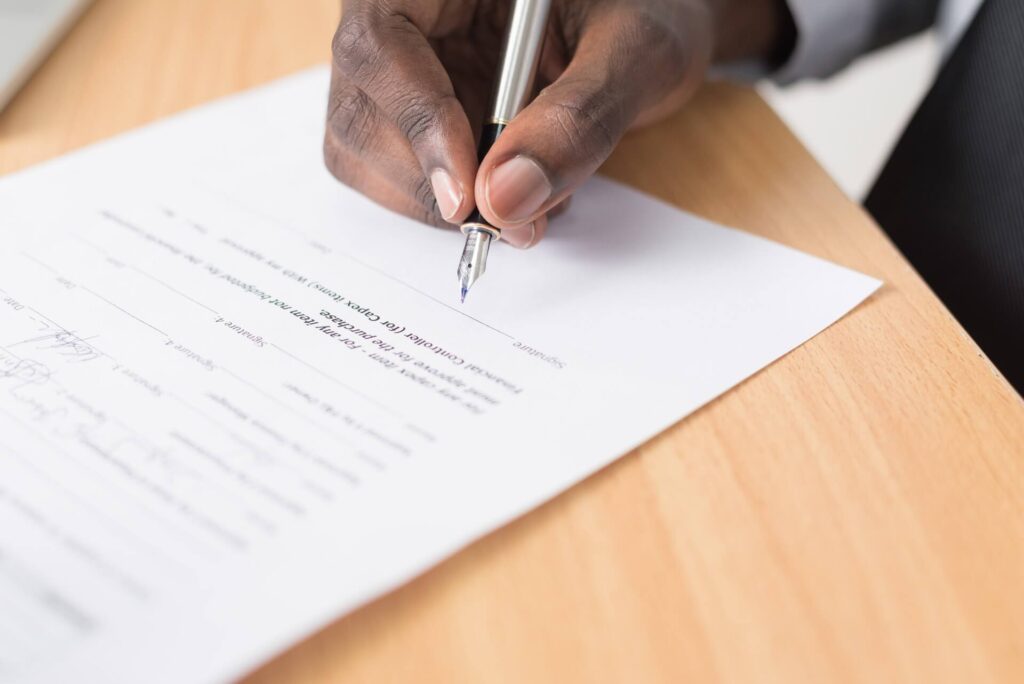 Attestation of good character from 2 reputable members of the applicant's city of residence or teachers in previous institution of learning
Proof of parental or legal guardian consent
Consent for a minors authorizing submitting a visa application
Travel, living and care arrangement to cover stay in the UK
It worth stating that both original and photocopies of supporting documents for the above application have to be submitted. However, they must be submitted in 2 different big size envelops that must be labelled so as to be explanatory.
Visa Application Processing Time
UK study visa processing begins as soon as a completed application form together with the necessary supporting documents are submitted to the embassy, high commission or third party contracted company in charge of collating student visa documents.
The whole process takes 15 to 30 business days for a decision of granted or denied to be delivered to the applicant by virtue of passport and original supporting document collection. It also depends on the country in which an applicant is applying for a visa from, sometimes the stipulated maximum processing period of 30 days could be exceeded.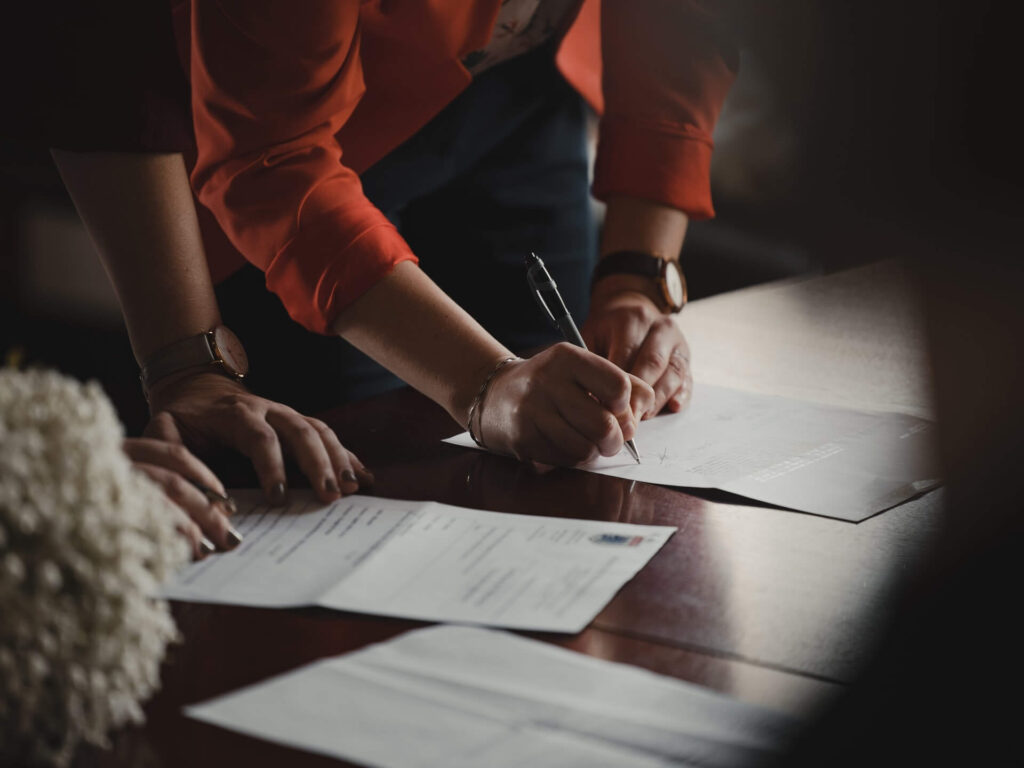 If an applicant is denied they can re-apply for the next academic window, unlike applying for a student visa to Australia. If an applicant is denied a study visa to the UK, they are usually not informed of the grounds for denial, this however rarely happens as the documents to be submitted to support one's visa application are quite specific, unless one or more supporting documents are omitted or the proof of fund fails to meet the required amount, only then can a visa application be denied.
Late Visa Application For Study In The UK
Prior to the year 2022, late visa applications submitted in August for the semester that begins in September was tolerated, processed and a decision relayed to the applicant before the start of that academic window.
However, recent changes put out by the visa and immigration services of the United Kingdom have ruled out accepting late visa applications. Infact, these applications are accepted but rejected on the basis of late submission. The applicant will have to defer his/her offer with the selected university for the next academic window.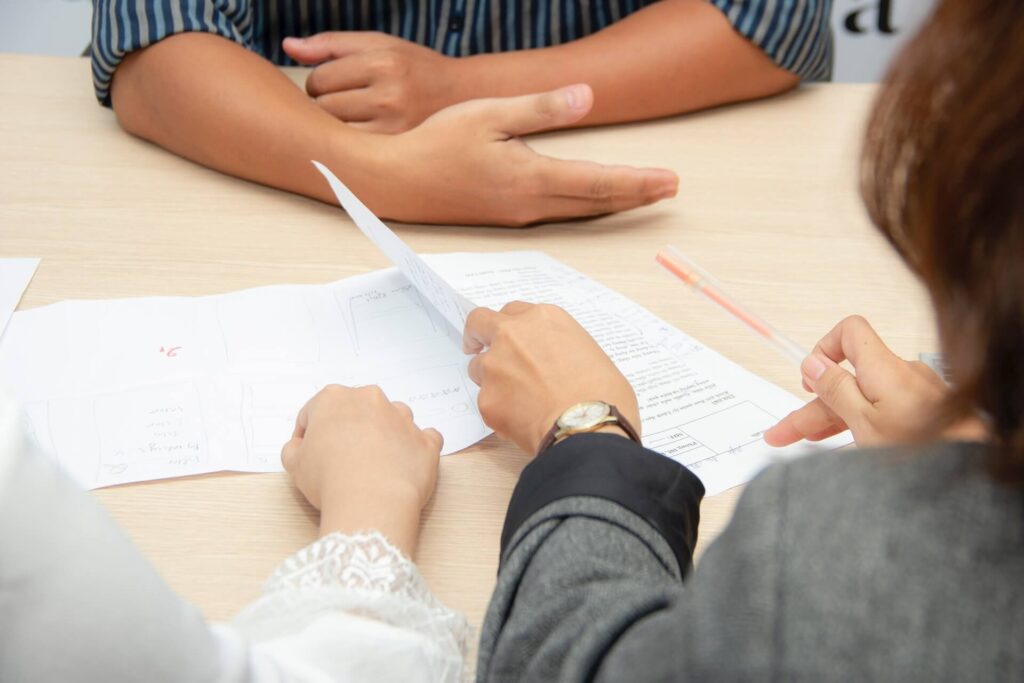 This process is quite daunting. It is thus paramount to begin the university as well as student visa application process on time to avoid eleventh hour denials or deferment.
Conclusion
Studying in the UK is very rewarding and offers a lot of benefits that cannot be obtained from other study destinations. However, to be accepted in this country certain documents need to be submitted and requirement met to be eligible for acceptance and enrolment into an institution of higher learning in the UK.
International students under the age of 18 are not left out, there are consent documents required to process their visa applications or they risk getting an unfavorable decision. Such consent documents are designed to ensure the safety of minors.
Certain documents have alternative qualifications if the applicant is unable to provide the former. After enrolment is confirmed, a student visa for the UK has to be applied for. The 14 supporting documents for this process are nonnegotiable and must be provided as requested or you risk being denied visa to enter the country.
What do you think about the student visa application process for the UK? Would you consider applying to study in the UK?