In looking to relocate to NZ for work, it's pertinent to look out for jobs in New Zealand with visa sponsorship. As this is the only way you might be able to secure a work visa that will see both your family and yourself immigrate to one of the cleanest countries on earth.
Related Articles: New Zealand visa waiver: The easiest way to move to NZ
Related Articles: 5 companies hiring for sponsorship jobs to New New Zealand
There are of course other factors that might weigh in the whole process, such as the level of shortage being experienced by the profession within New Zealand as well as the salary cap in which the applicant is going to fall under. All these have to be aligned before a work visa can be granted.
In this article, we will be highlighting jobs with visa sponsorship in New Zealand. All jobs mentioned are healthcare related, however they all have different levels of difficulty in terms of barrier of entry and they are all open to international applicants.
Jobs In New Zealand With Visa Sponsorship
While applying for jobs in New Zealand with visa sponsorship, applicants must be mindful that each recruiting company has a quota system in place that sees a certain number of candidates accepted every cycle, the remaining will be deferred to a later time or even rejected.
It is thus paramount to inquire on the quota level before applying for vacant positions by simply reaching out to the recruitment officer of your company of choice to find out the situation in such a corporation before online applications can be filled.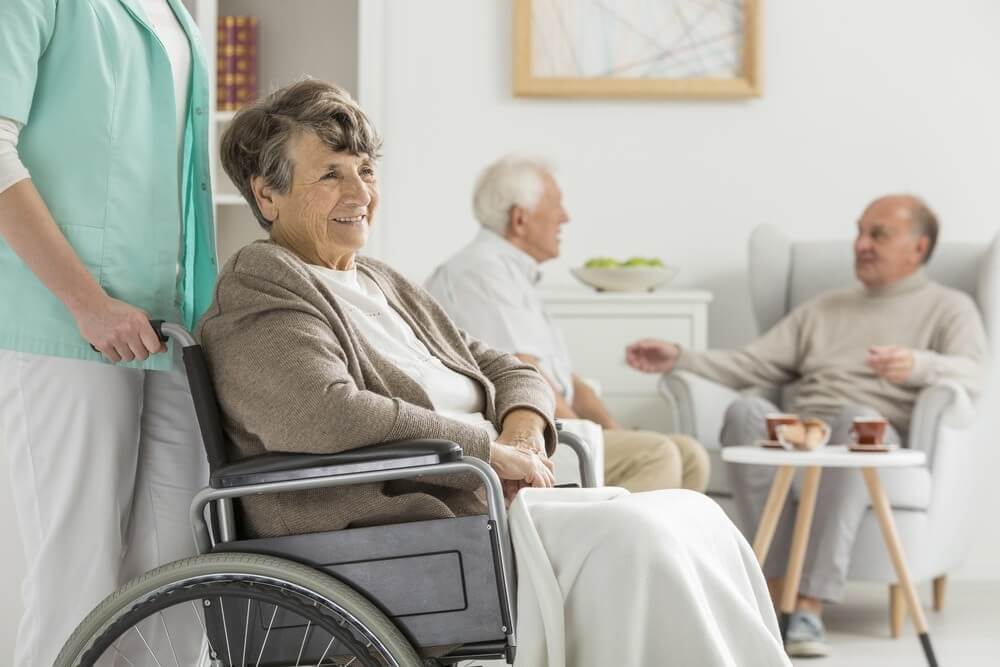 Some Kiwi healthcare companies currently hiring globally for sponsorship positions are;
ABI Rehabilitation
Acquired brain injury or ABI for short is a leading provider of rehabilitation in NZ with specialist intensive and residential sites in Auckland and Wellington for people with traumatic brain injuries. ABI also provides community rehabilitation for those with TBI and other injuries.
With a specialist paediatric team skilled in working with parents, schools and children suffering from a wide range of injuries and disabilities. Most of their communal services occurs at home or in other places of client choice, for instance; school, work or at ABI facilities.
There is always an ABI team member to talk to a patient about his/her preference. Founded in 1996, ABI Rehab was the first rehabilitation service in Australasia with CARF accreditation. They are currently looking for healthcare assistants.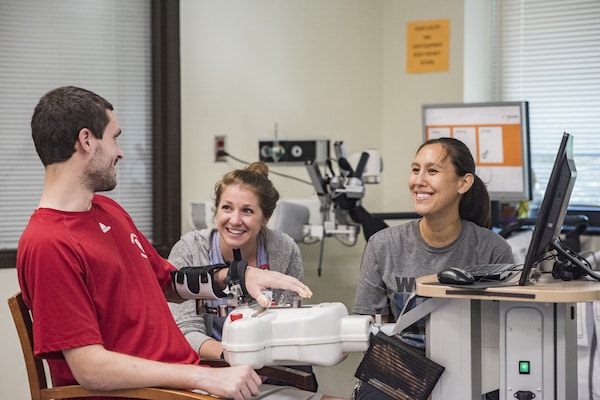 Healthcare Assistants
ABI is actively looking for healthcare assistants who will work as health support workers or rehabilitation assistants to provide support to adults with traumatic brain injuries by providing a safe environment and supporting them with their goals and daily tasks.
Specific role will also include supporting clients to participate in meaningful activities and support them with daily house tasks to help them achieve maximum independence. Previous experience working with people who have challenges with their mental health is preferred.
Beneficiaries must have excellent communication skills and the ability to build and sustain working relationships with clients is essential. A relevant qualification in mental health is desirable.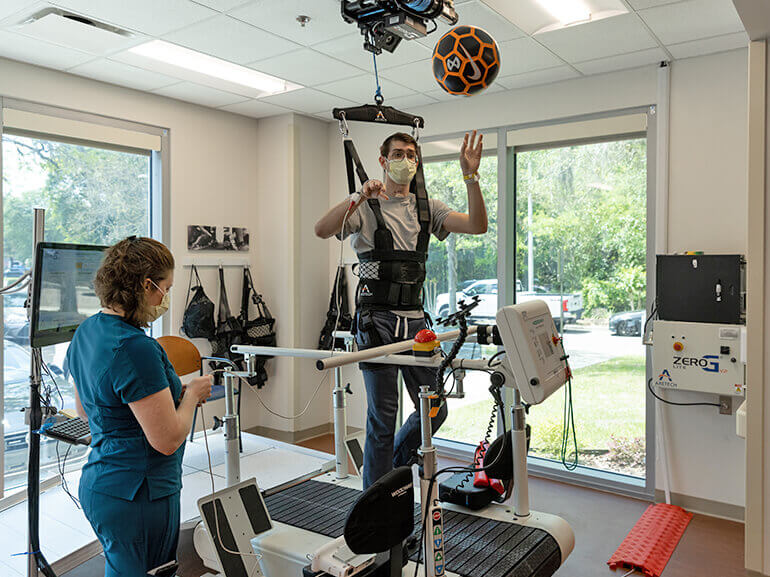 Successful applicants will need to be prepared to do varied tasks to support clients – cleaning, cooking, personal care or helping out with everyday household tasks. This is a casual position. As our services operate 24/7, hours of work will include day, evening, weekend and awake night shifts and are rostered Monday – Sunday.
Job Responsibilities
Encouraging engagement and physical activity
Supporting and participating in daily tasks such as planning, cooking, shopping and cleaning
Personal Cares
Championing best practice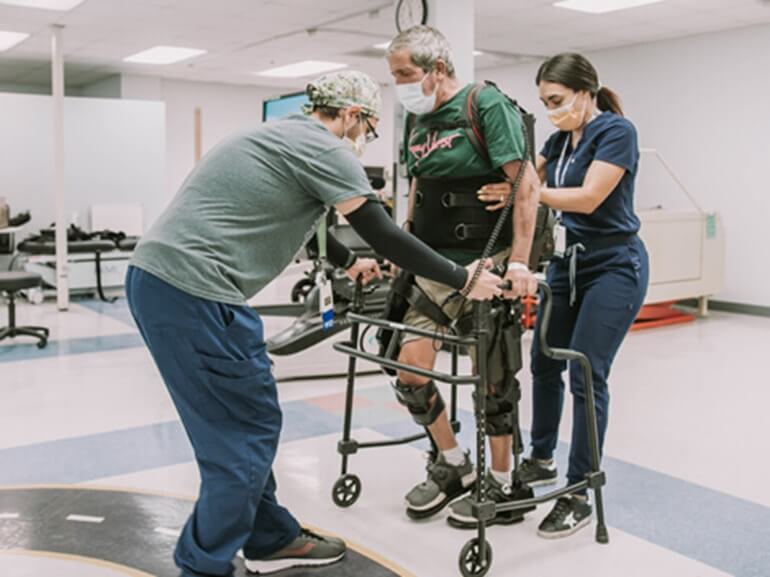 Criteria For Eligibility
Minimum two years' experience in New Zealand rehabilitation, mental health or healthcare
Ideally have a Health and Wellbeing Qualification (or similar), however, those willing to commit to working towards a qualification then we would love to hear from you too
A full, clean New Zealand driver's license
A 'can-do' attitude and be able to demonstrate strong personal and professional boundaries
Flexibility in the hours professionals can work, healthcare assistants will be on a roster
Strong communications skills
Salary
Pay Equity Banding $22.49 – $28.25 (based on level of qualification)
Interested applicants can send their CVs and cover letters hr@abi-rehab.co.nz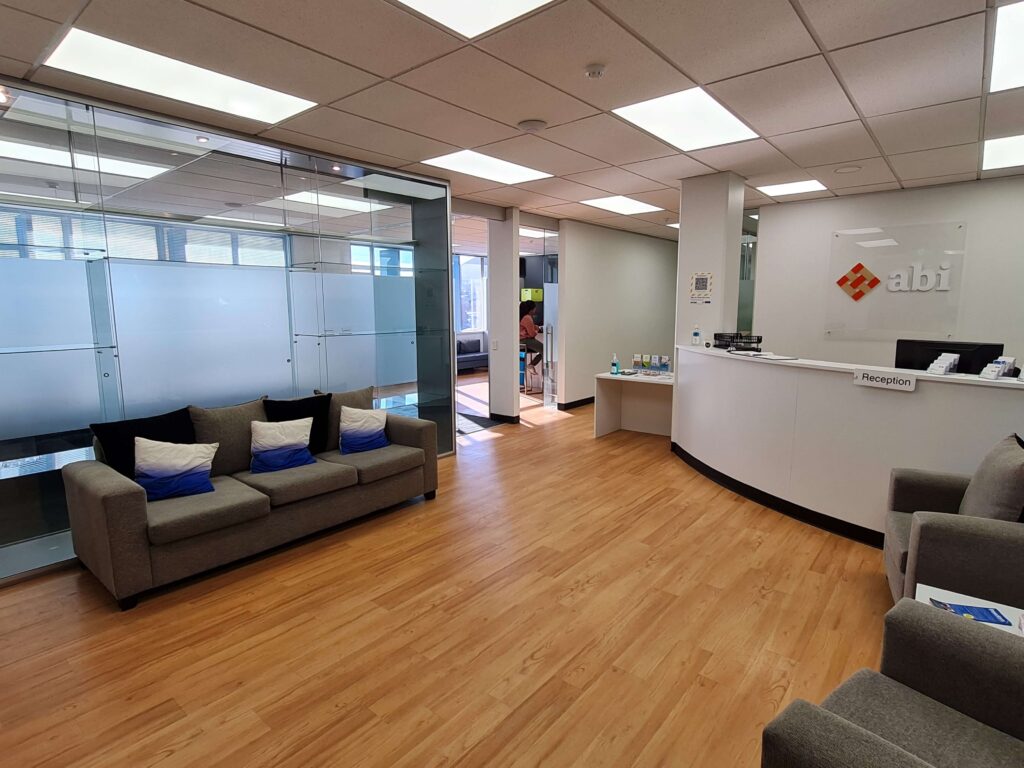 Oceania
Oceania pride themselves as builders of villages and not just homes, putting together places designed to enable elderly folks maintain a standard of living that they have always been used to. Ensuring that value as well as purpose and connection to things that matter the most is achieved.
A customer-centered approach is what drives their service rendition. The shared belief in better service offering is what makes their approach different. Every Oceania apartment, villa and care suite offers an effortless living experience.
Their design team considers the view, natural light, sense of privacy, outdoor spaces, warmth and fixtures and fittings, designed for ease of use. The perfect canvas to add taste and personality making the elderly as comfortable as possible.
They seek to hire healthcare assistants globally for open jobs in New Zealand with visa sponsorship.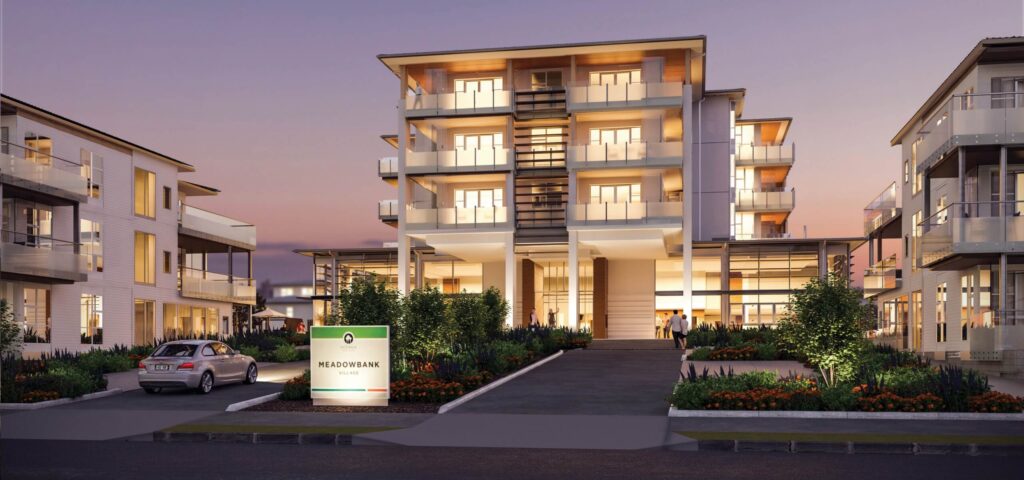 Healthcare Assistants
Oceania is looking for full/part time Healthcare Assistants in the Auckland region to join their dedicated team at Wesley Village. The company is committed to support successful applicants to learn and do better.
Job Responsibilities
Providing exceptional personal care for residents, under the guidance of a Registered Nurse
Building rapport with residents, staff and visitors
Following company policies and procedures to create a safe environment for residents.
Weekly roster includes weekend and a possible night shift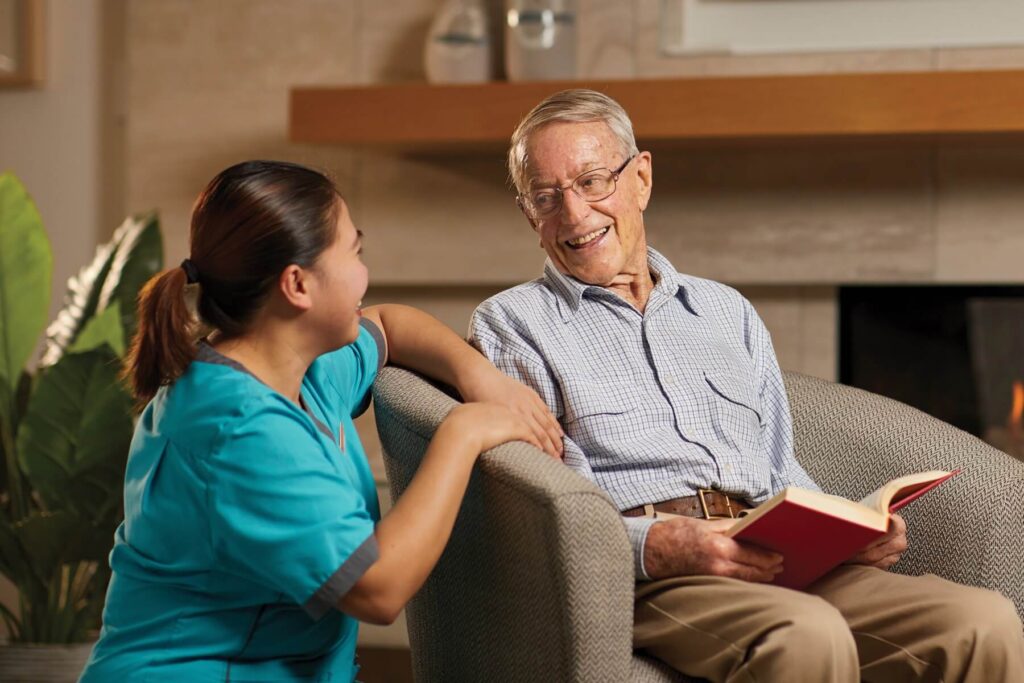 Criteria For Eligibility
A minimum of 1 year experience in a caregiving position or similar
Great people skills with empathy for the elderly and their families
Good written and verbal communication skills
A kind and caring nature
Flexible multitasking and time management skills.
Salary
$26.16 to $28.25 per hour based on experience
Benefits
A safe and healthy working environment with access to a free, confidential support service
Opportunities for ongoing development and career progression
Employee shares, at no cost, for permanent employees.
Interested applicants can fill an online application form by clicking here.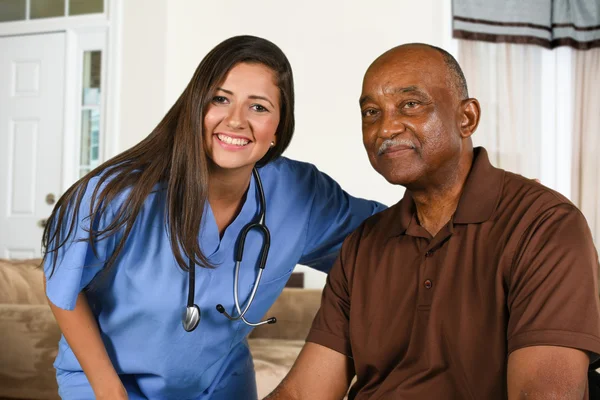 Auckland District Health Board
Auckland district health board provides health and disability services to more than half a million people living in central Auckland, regional services for Northland and greater Auckland, and specialist national services for the whole of New Zealand.
Their main sites are Auckland City Hospital, Greenlane Clinical Centre and Starship Children's Hospital, located in central Auckland. They are part of Health New Zealand, the overarching organization for New Zealand's national health service.
This health board leads the day-to-day running of the health system, with functions delivered at local, district, regional and national levels. Committed to upholding quality healthcare practices and providing culturally safe care.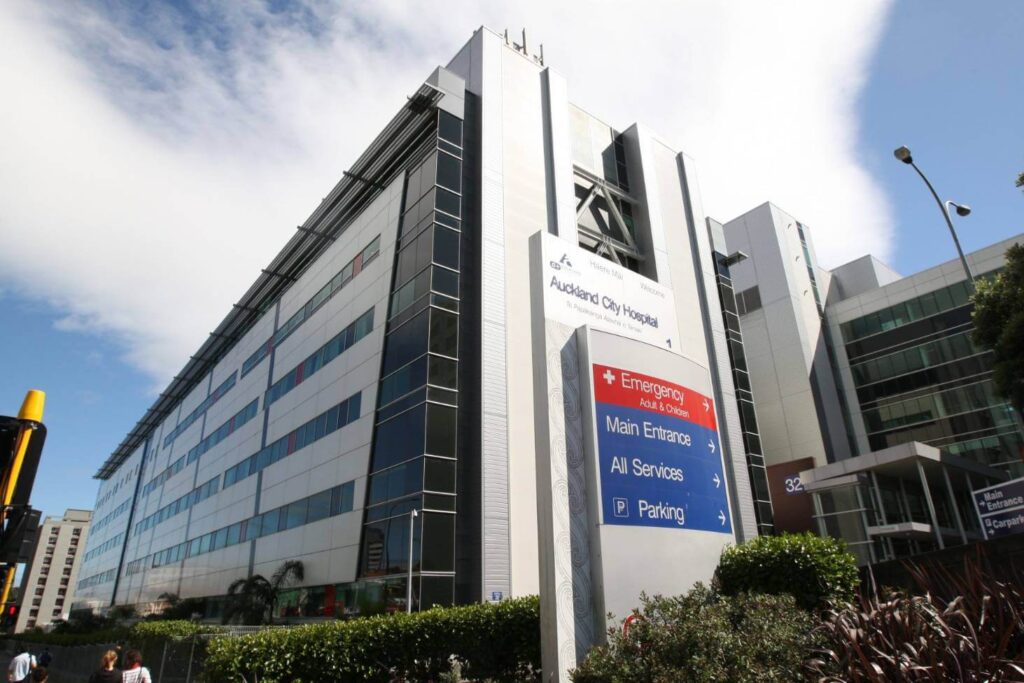 They value role modelling as demonstrated by Ngāti Whātua in the gifting of their land on which the hospitals stand. Auckland district healthcare board aspires to having a workforce reflective of the communities they serve and achieving equitable outcomes for all.
Healthcare Assistant
A healthcare assistant is urgently needed by the Auckland district healthcare board. This is line with jobs in New Zealand for foreigners with visa sponsorship. Healthcare Assistants are an integral part of their healthcare delivery team delivering quality care to patients.
They work as part of teams under the direction of a Registered Nurse. Their typical day can involve assisting with patient care, patient transfers, as well as supporting to keep our wards, departments and operating theatres ready to provide the best care to patients.
It's a busy and wide-ranging role with plenty of variety and one that makes a really positive contribution to the health services for patients – as such it is a very rewarding and fulfilling position within the team.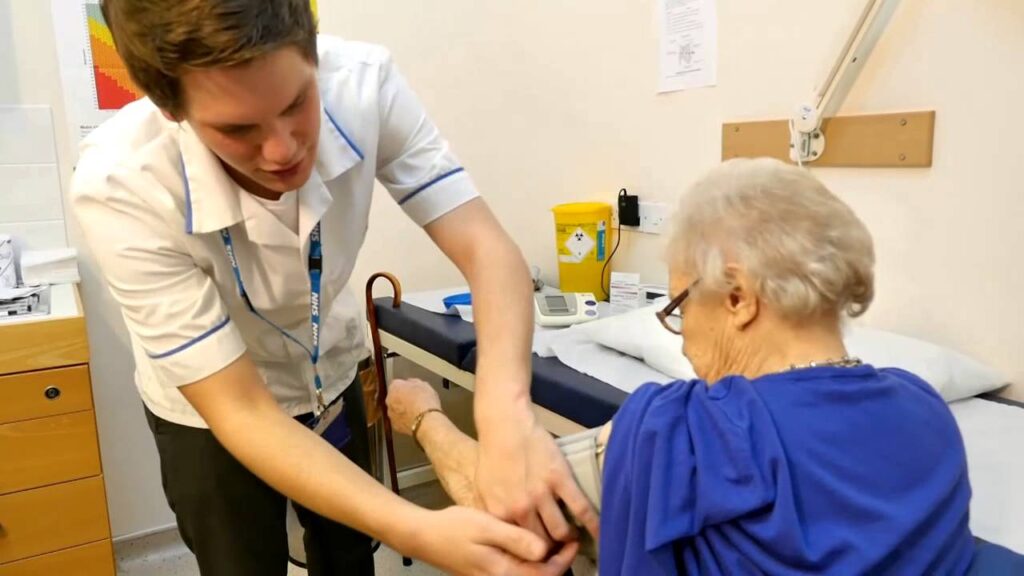 The Auckland district healthcare board has developed an exciting new program that enables participants to earn an income as a Healthcare Assistant from the minute they start their education and training and go on to achieve their level 3 NZQA qualification (NZ Certificate in Health and Wellbeing program) and this is a great start to building a long-term health career with the board's on-going support.
The start of this program will be in Mid-Late Feb 2023, but there is the possibility to start earlier if you prefer.
Job Responsibilities
Permanent position paid from day one in an exciting training program!
8 and 1 FTE opportunities available (32-40 hours per week)
Mixture of classroom & real-world frontline health practice to grow your knowledge and skills
Education & learning pathway to a long-term health career
Become a part of an all-round healthcare delivery team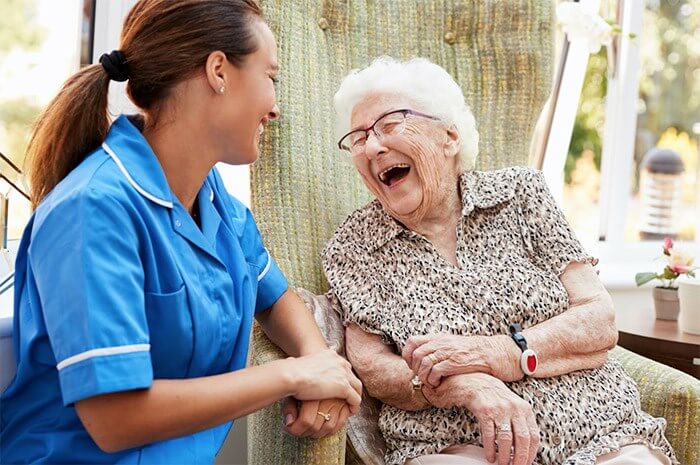 Criteria For Eligibility
Only candidates with genuine interest are sought, those who can drive the work in the healthcare sector – that built-in desire to help and care for others for the betterment of the community. Individuals with strong work ethic.
Excellent time management and people skills will ensure a safe, pleasant and functional working environment that has a direct and positive impact on patient care. A strong level of commitment to embracing the board's organizational values and focus on health equity will be essential.
Potential candidates for this opportunity could be trying to achieve an existing HCA qualification, perhaps wanting to move back into the workforce after a break or might be working in another role completely, but above all is what drives you to pursue a career in helping others.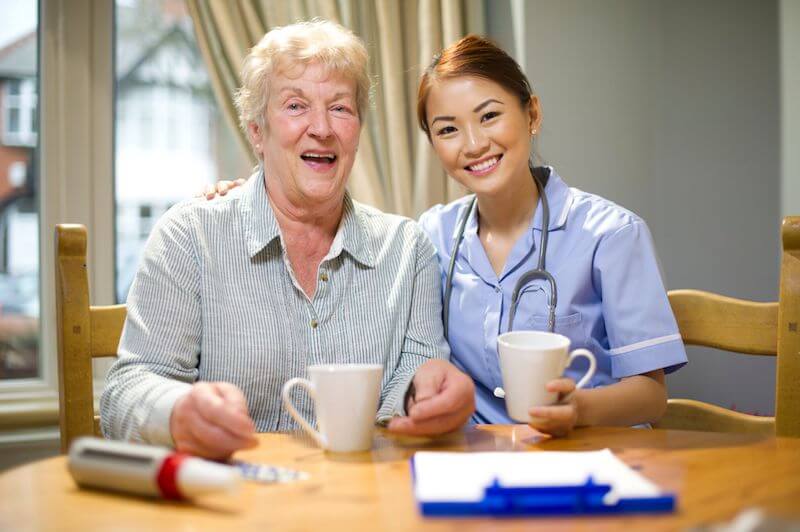 The company is very keen for a diverse cohort for this exciting program including increasing the number of Pacific participants to better reflect the patient communities that are served and in support of their health equity goals.
They also welcome applications from current staff members at Auckland City Hospital who want to follow this pathway into frontline health positions.
Benefits
They recognize that there is more to life than work, so they encourage and provide access to all their staff services and benefits to support themselves whilst they are employed within Auckland.
Interested applicants should be mindful that after applying for this position, there is an assessment in the form of an interview, which will take place in late November to early December 2022. Please submit all applications online, outlining your experience and motivation to apply to this role.
Interested applicants can apply for this position by clicking here.
Geneva Healthcare
Recognized as the highest value provider of healthcare services in New Zealand has allowed Geneva healthcare to directly influence and improve the quality and level of care that clients receive. They are trusted experts in aged care, illness, injury and disability support.
Founded in 1996, they been supporting New Zealanders to live their best life and thrive by keeping well, living independently and staying connected with their community. They are also the industry's specialists in Temporary Staffing and Permanent Recruitment services that support healthcare facilities nationwide and overseas with reliable and quality total staffing solutions.
Geneva healthcare is part of the largest network of healthcare service providers working closely with the Ministry of Health, District Health Boards, Ministry of Social Development, and with ACC as a preferred national provider to give their Clients 24/7 wraparound support.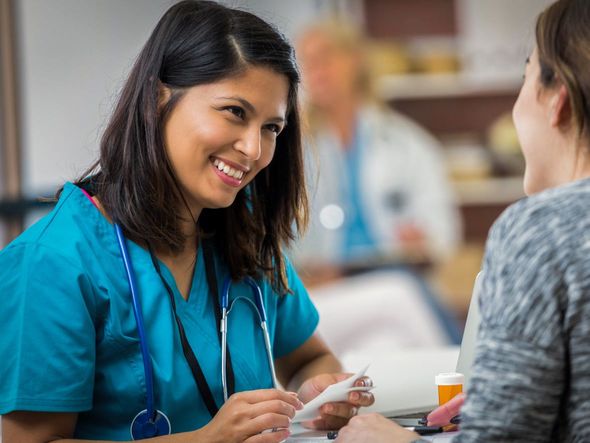 With qualified, security-checked, Geneva Certified workers, nurses and Allied Health professionals, who are carefully selected to match their needs. Their clinically approved support plans are personalized for the client's requirements and preferences.
They are currently in search of healthcare assistants to be placed on a fixed contract. Thus, this is a temporary position that expires at the end of the contract.
Corrections Healthcare Assistants
This role will be inside the corrections facilities, all potential staff will have profiles submitted to the Client. Opportunity to pick up more shifts ad-hoc throughout the week if and when you like. Shifts (generally) are 8hrs, with a 1/2hr unpaid break. Shift length/times may differ.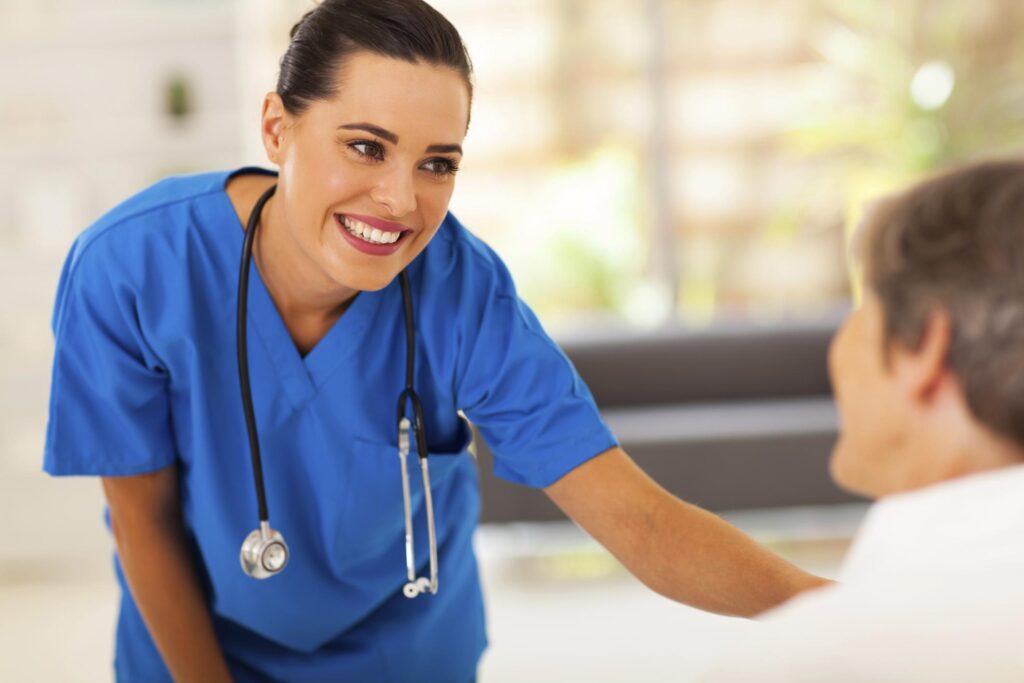 There will be priority preference for custom schedule, however beneficiaries will need to be flexible and able to work most or any of these types of shifts. For instance, those who only want morning shifts can be accommodated sometimes.
Applicants who cannot be flexible, will be offered casual work and placed on an on-call contract.
Job Responsibilities
Reporting to the charge nurse and being delegated tasks to be completed in a timely manner
Patient assistance with their basic hygiene needs.
Domestic tasks like making beds and changing linen.
Patients will receive meals throughout the day which healthcare assistants will be responsible for serving.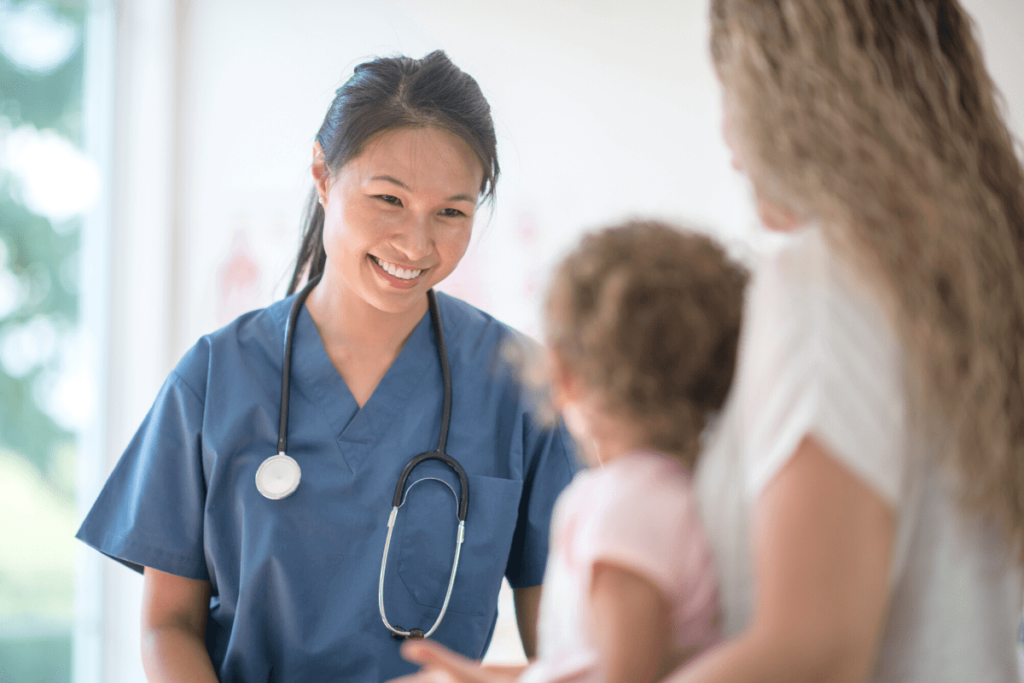 Criteria For Eligibility
Health-care Assistant Level 3 qualification or NZ Certificate in Health and Well-being (Advanced Support)
Level 4 with minimum of 6 months recent experience as a Health-care Assistant/Caregiver OR
2nd or 3rd year Nursing Student who has completed at least 2 clinical placements OR
Overseas RN with 2 years recent experience and 6 months NZ experience as HCA/ Caregiver
Benefits
They pay more than other staffing agencies. If successful applicants are not happy with their current pay rate, then communication with the administrator is encouraged. This usually leads to higher pay in the form of bonuses and allowances. However, conditions apply. Other benefits include;
Variety – experience work in different environments
Free uniforms
Accrue annual leave and sick days
Travel opportunities – we have clients all over the country
EAP services
In house quality control team
Interested applicants can click here to apply on the company's website.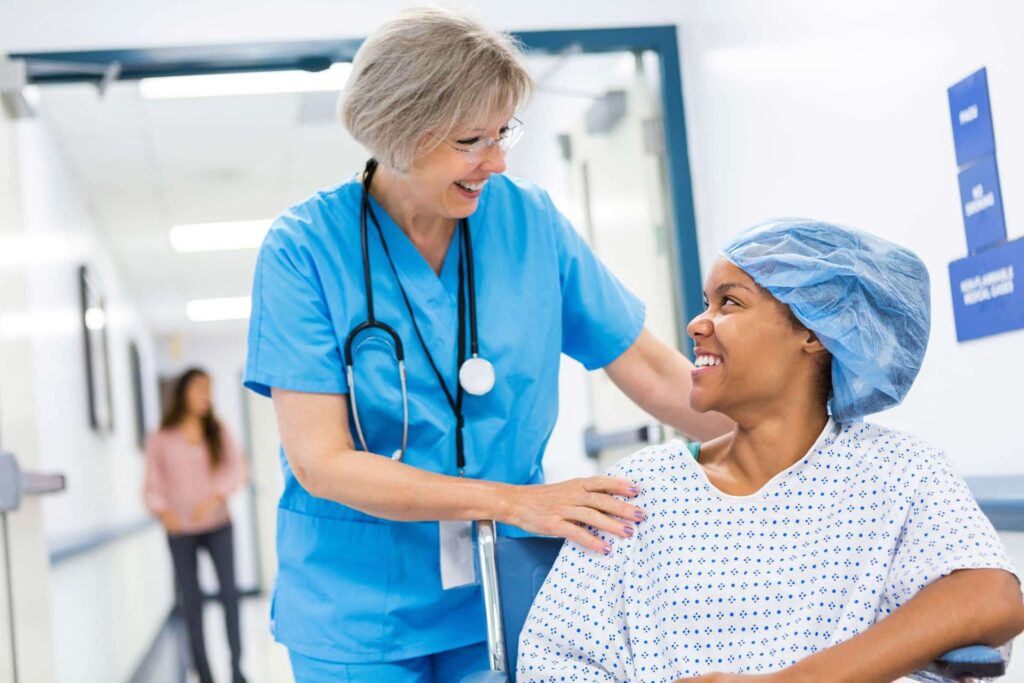 How To Apply For These Jobs In New Zealand With Visa Sponsorship
To apply for these jobs in New Zealand with visa sponsorship, applicants can choose one of 2 ways depending on what is required by the employer. They could either send a CV and cover letter to the recruitment officer or apply for open positions on the company's website.
If phone numbers are provided, applicants are encouraged to call first before filling an online application form to be sure that the hiring company hasn't yet exhausted its visa sponsorship quota. These are both very important in the application process.
What Happens After Jobs In New Zealand With Visa Sponsorship Are Applied For?
After applying for these open positions, some healthcare providers hiring healthcare assistants might require candidates that move on to the next phase to take assessment tests prepared by the employer. This is to further screen out candidates that don't fit.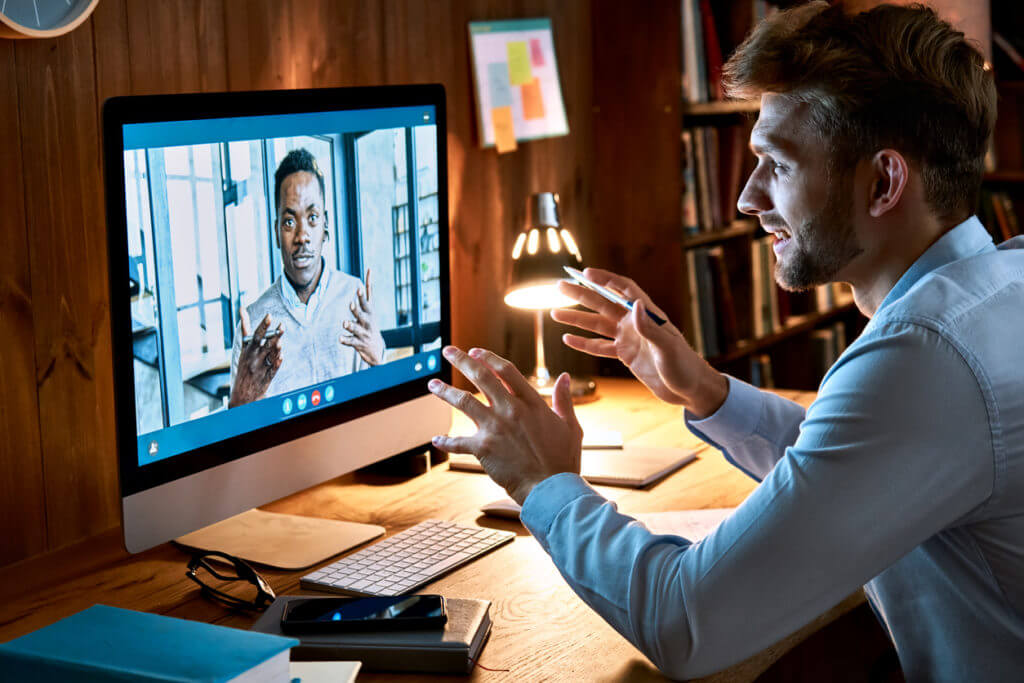 Some employers might require that applicants take an IELTS test to show that they can communicate in English, thus able to comprehend, read and write. Whatever the case, different hiring companies have been known to have different post application requirements.
Conclusion
Jobs in New Zealand with visa sponsorship is a sure-fire way to relocate to NZ by oneself or with family. A viable sector that currently seek professionals is the healthcare assistant field were competent individuals are sought to take up these vacant positions.
However, to qualify there are criteria for eligibility that has to be met or applications will be turned down. Criteria such as work experience, level of qualification and passion for caring for people. These are all key to landing this job.
Unlike the United Kingdom where healthcare assistant jobs do not require applicants to be overly qualified, the reverse is the case for healthcare centres, houses or hospitals in New Zealand. HCA have to be very qualified to be considered for these positions.
What do you think? Are healthcare assistant jobs interesting? Will you like to land one of these jobs?