It used to be the easiest task in the world to get a Nigerian passport issued for the first time. All it took back then was making an appearance at your nearest immigration office in Nigeria, filling a form, paying a token sum of N15,000 (fifteen thousand Naira), then doing your data capture and just like that your new Nigerian passport was issued to you on the same day.
Related Article: Lost passport replacement
Related Article: Moving abroad: 12 vital points that nobody talks about
However, the good old times are gone never to return. To get a new Nigerian passport issued these days there are a plethora of personal documents that are required to be submitted, plus series of letters written to the Nigerian immigration services. Did I mention that the price for issuance of a first passport has since tripled in price.
While in the past, a Nigerian passport was issued on the same day of data capture, the narrative has since changed as to get a data capture done now will literally take up the whole of an applicant's day after which depending on availability of passport booklets, pickup might be in 90 days if one is lucky or 180 days.
An extreme picture painted here I know, but passport office lobbies of the Nigerian immigration service in Lagos and Abuja are still packed to the rafters with intending travelers looking to get their passports issued and, in this article, everything related to Nigerian passport requirement will be highlighted.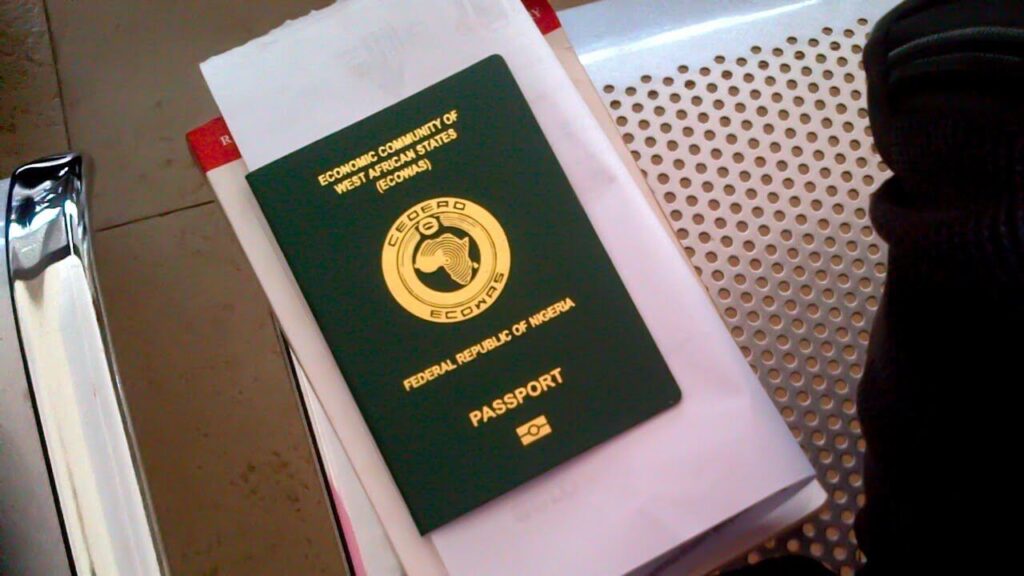 Nigerian Passport Fee
This fee varies depending on the volume of booklet being sought by the applicant. A 35-page passport booklet currently goes for N45,000 (forty-five thousand Naira) and an 80-page passport booklet has a price of N55,000 (fifty-five thousand Naira) attached to it.
Usually, the choice of passport pages depends on the applicant, however they both expire after 5 years from the date of issuance. Meaning after 5 years whether a 35 or 80-page booklet is chosen, a Nigerian passport will have to be renewed.
This fee has to be paid before data capture, as without it appointment dates will not be given. As soon as the application fee for a passport type is paid, preliminary documents will be requested and appointment date given.
Another important point to note is that the Nigerian passport fee has to be paid before other mandatory documents can be submitted for processing. Without this fee, other documents will not be received as all money collected is usually remitted to the government.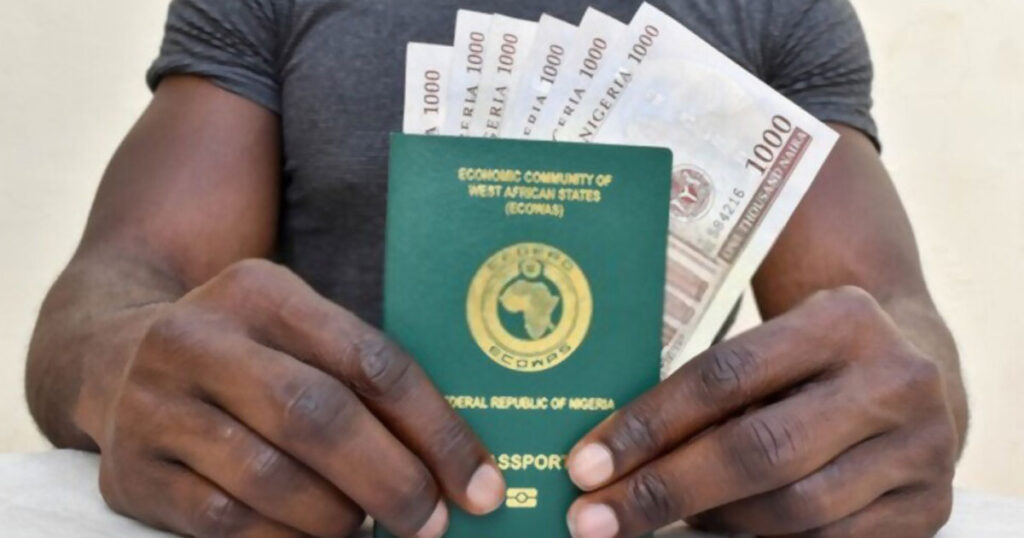 Nigerian Passport Requirement
There are personal documents that are required to be submitted to the Nigerian immigration services which is the government agency saddled with the task of issuing passports to applicants. These documents are mandatory and omitting just one would translate to spending copious sums of money at the passport office. They are;
Birth certificate
Letter from a guarantor
Photocopy of guarantor's passport bio-data page or driver's license
Letter of introduction from a spouse/partner
Court stamped letter of consent from a spouse/partner
Passport photograph
National identity number certificate
Photocopies of the above documents
Filled passport immigration data form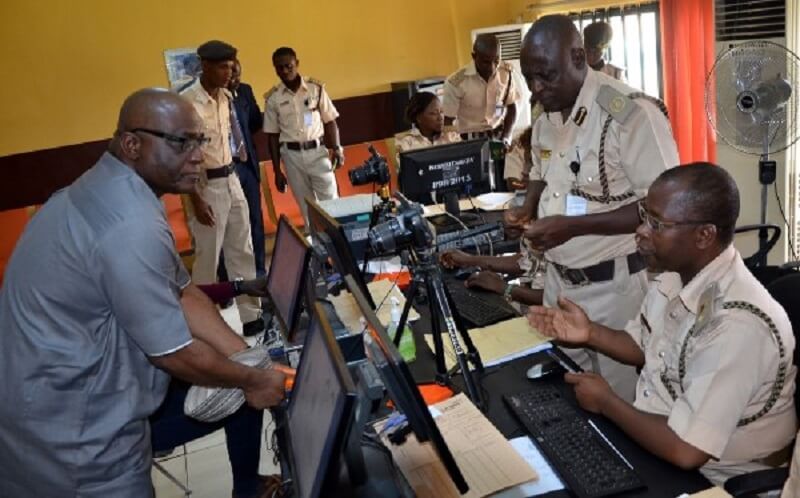 Birth Certificate
The applicant's birth certificate is a mandatory document if one hopes to get a new Nigerian passport issued. This certificate shows that the applicant is truly Nigerian as this will be boldly written on this document.
Nothing can be done if an applicant does not have a birth certificate. As this proves nationality, however if an applicant's birth certificate were to be stolen or lost, a police extract and court affidavit could suffice and be used in its place.
Both an original and a photocopy of this document is to be submitted to the Nigerian immigration services. Don't worry, all original documents will be returned before the stage of data capture.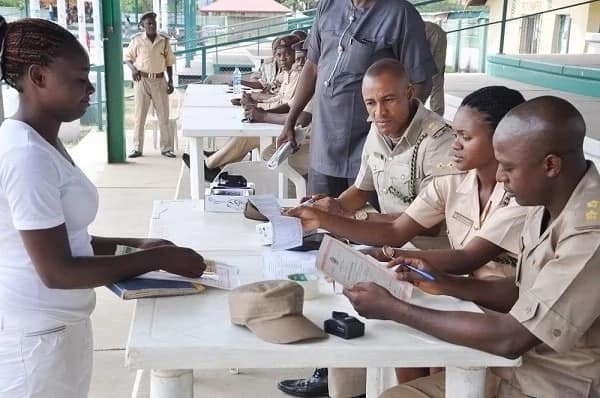 Letter From A Guarantor
This is a new requirement for issuance of a Nigerian passport, in the past this didn't exist. The times have since changed and this single document is now a necessity and infact mandatory. A guarantor's letter can be obtained from a senior figure in the applicant's work place or family.
This letter basically attest to the character of the applicant and states the fact that a Nigerian passport is being applied for. The guarantor mustn't forget to highlight the relationship he/she has with the applicant.
Photocopy Of Guarantor's Passport Bio-data Page Or Driver's License
In addition to a letter of surety, the guarantor will have to give the applicant a proof of identity in the form of a photocopy of either a passport bio-data page or a driver's license. Either one of these identity documents validates the letter of guaranty.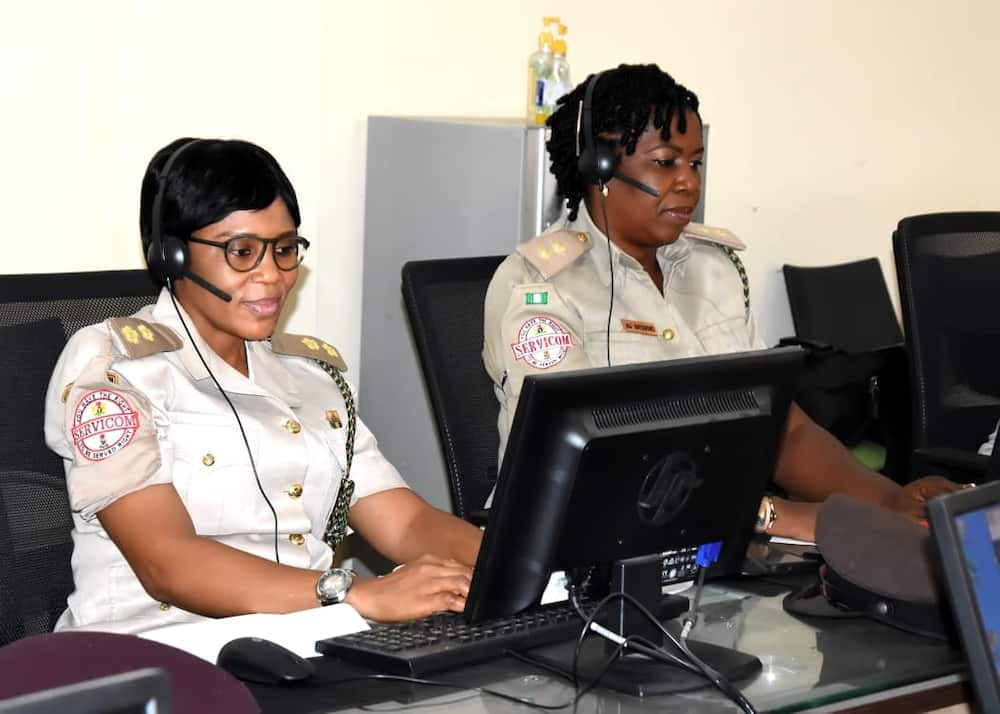 Letter Of Introduction
If the applicant is married or in a legal partnership, a letter of introduction from a spouse or partner with a Nigerian passport that hasn't expired is required. And if the union has children, who all would be applying for passports themselves, then the letter of introduction from a spouse becomes vital.
A letter of introduction is to introduce the members of a family from the partner who is applying for a passport to the children. It itemizes what they need and the quantity of what is needed. The individual names of members who seek to get their passports issued must be highlighted in this letter as well.
Letter Of Consent
This is an important document that shows that a family member has sought the express consent of an elder in the family to apply for a Nigerian passport, if it's a wife, then she has the permission of her husband to apply for one, if it's a child, then the consent is from his/her father.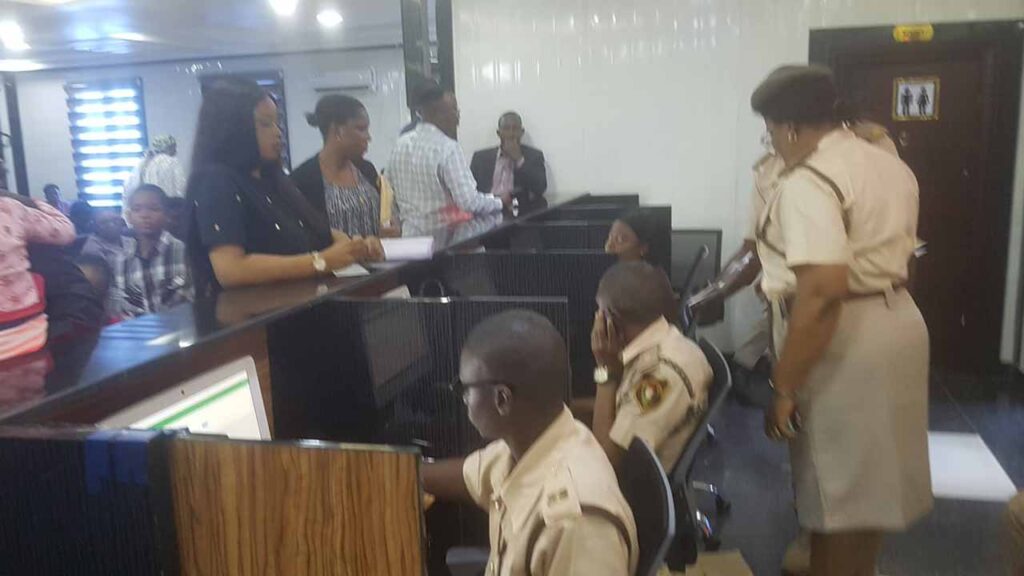 This document has to be stamped by a court clerk. There is a fee associated with this legal duty, if the court clerk is located close the Nigerian immigration service office, then the fee is N1,000 (One thousand Naira). If it's located elsewhere then the cost may vary.
This document has to be signed by both members of a legal union.
Passport Photograph
The application for a new Nigerian passport must be accompanied with a passport photograph, which can't be taken with a mobile phone, meaning it has to be done professionally. If a husband and wife are applying for a passport together with their children, then in addition to the children's passport photographs, the parents have to append theirs in the children's application forms as well.
Say a family has 3 children whom together with their parents, are applying for passports, each child will need to append his/her passport photograph to an application as well as passport photographs of their mother and father. This is a mandatory requirement.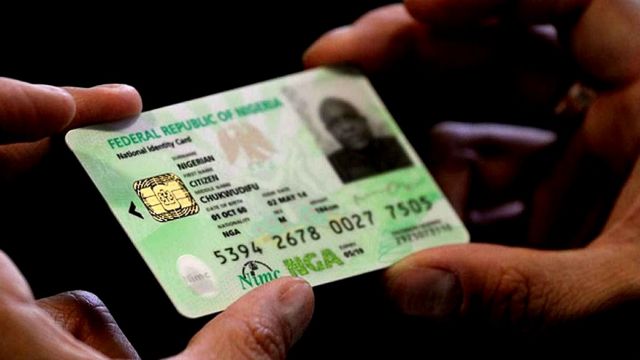 National Identity Number Certificate
The national identity number certificate or NIN certificate for short is one of the most, if not the most important document requirement for a passport application. This proves that the national identity management commission has the applicant's record in their system showing that he/she is a Nigerian.
Without the NIN number, a passport application will be turned down and no amount of money can ensure that this stage is bypassed. Applicants that do not have this certificate, indirectly lay claim to their non-citizenship status, thus will not be given a new Nigerian passport.
Photocopies Of The Above Documents
All documents listed above have to be photocopied and submitted alongside their original copies. If applications are being made for whole families with children, then in addition to photocopies made for the children's documents, the parents will have to make extra photocopies of their documents for each child.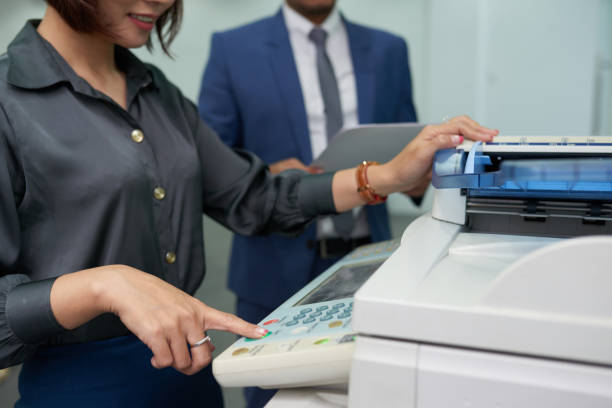 This means that each parent's birth certificate, NIN certificate, letter of introduction and letter of consent photocopies will have to be made and appended to each child's application. This of course is in line with the Nigerian passport requirement put in place by the immigration services.
Filled Passport Immigration Data Form
A data form for passport issuance can be downloaded from the Nigerian immigration services portal, printed and filled for submission on the day of appointment. This is recommended, instead of getting this form on site, so as to avoid unnecessary delays before data biometric capture.
Before submission of this form in the passport office, a passport photograph has to be appended to this form and it has to be comprehensively filled. Applicants must ensure that they do not make any mistakes here, as the information contained on this form will appear on the issued passport.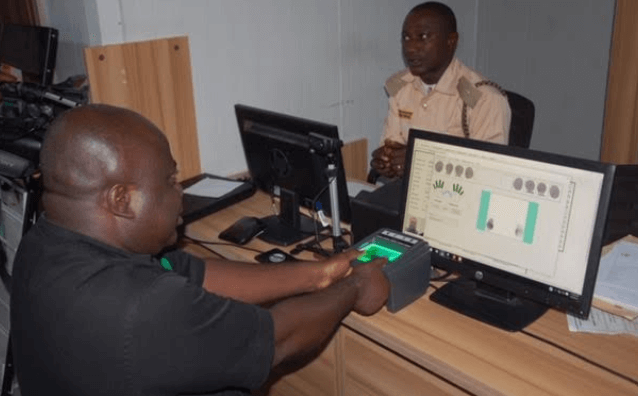 Nigerian Passport Exceptions For Children
Compared with the Nigerian passport application for adults, there are minor exceptions for children. Instead of a birth certificate, children are required to submit a certificate from the national population commission. This is mandatory. Also, this document must be photocopied as well.
Nigerian Passport Application
All the documents listed above are mandatory for a new Nigerian passport. They are a must for a passport application. Applicants are advised to ask questions when confused or in doubt so has not to make mistakes.
It is difficult to correct mistakes in a Nigerian passport application, when this information is keyed into the system, to correct them means the whole process has to be repeated all over again. This is very tedious as such care must be taken while filling a passport application.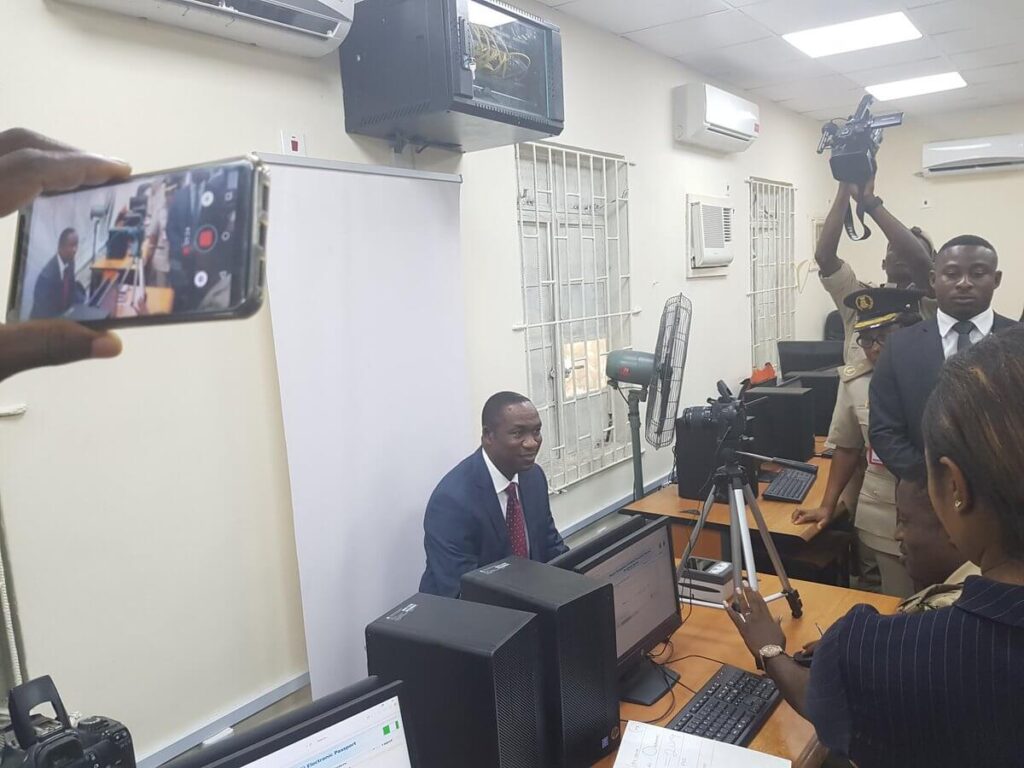 Biometric Capture For A Nigerian Passport Application
After all above mentioned documents are submitted, applicants will need to go in for a biometric capture were their facials will be photographed as well as their finger prints and other vital information taken. The biometric officer will also require applicants to confirm that their information in the immigration services database is correct.
Nigerian Passport Application Status
After applying for a Nigerian passport, an application status can be checked by placing a call to the officer who was in charge of the applicant's file. This is usually the only way. The application can be tracked on the immigration services website, but this hardly ever works.
The officer in charge of an application file is usually always ideally placed to communicate the release date for a passport. In event that there are sufficient booklets, this date is 6 weeks after biometric capture. If there is a scarcity of booklets, then the date could extend to 3 to 4 months.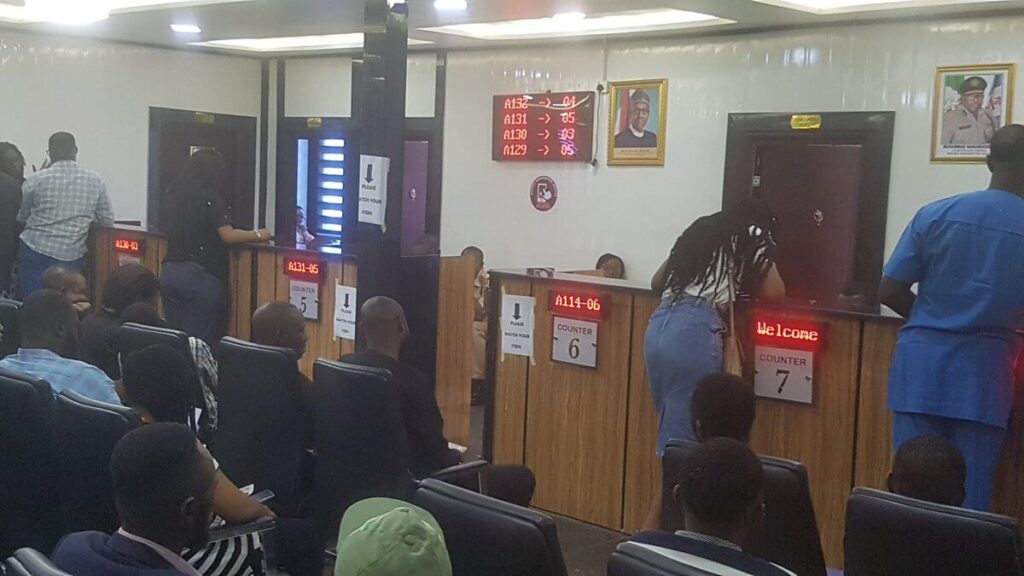 What Can Be Done If A New Nigerian Passport Is Urgently Needed?
If a new Nigerian passport is urgently needed, maybe in a situation whereby an applicant lands an overseas job and is looking to relocate to that country as soon as possible. In this case, there are 2 possible solutions that can speed up the processing of a new passport.
Express Service
An applicant can pay for express service which could see his/her Nigerian passport ready for pickup or in some cases courier delivered to their address in 1 to 2 weeks. The fee associated with the express service is not fixed and is usually agreed with the processing officer. Plus, it is normally charged per application and never per family.
Bypass Service
Applicants for new Nigerian passports might decide not to go for an express service, but still want to have their passports ready for pickup as quickly as possible. If this is the case, a simple bypass might be the solution to this. This procedure is however anything but simple.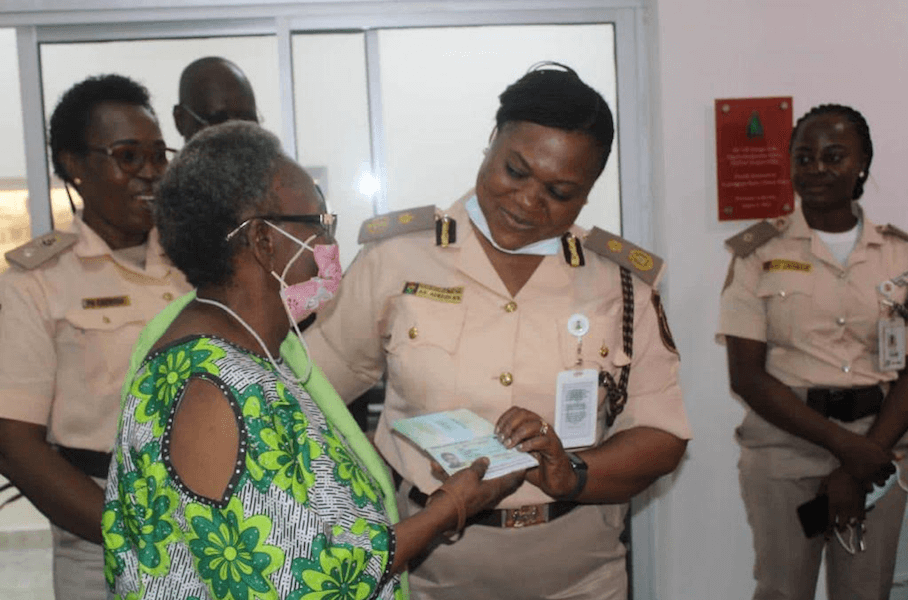 Just like in the cause of an express service, it's going to require a form of financial commitment. However, with the express service, the charge has to be paid before the service, but with a bypass service the fee is paid when the new Nigerian passport is ready for pickup.
If an express or bypass service is sought, then this has to be communicated to the file handling officer on time. Preferentially before biometric capture, as when this is done the applicant's passport application is fast tracked and takes a different path compared to regular applications.
Nigerian Passport Renewal
The cost of renewing a Nigerian passport differs from applying for a new one. The general procedure also differs, for starters applicants will not have to go through the odious tasks encountered while applying for a Nigerian passport.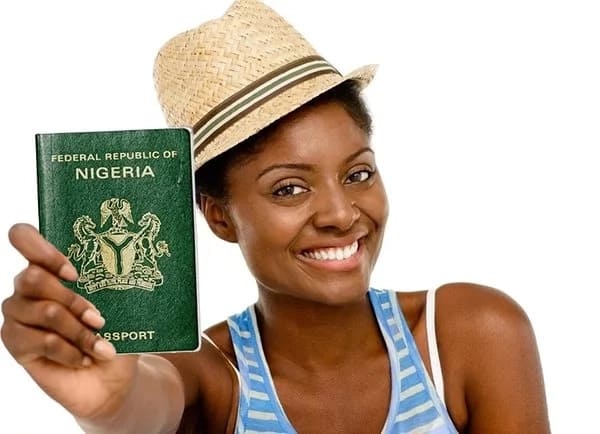 To renew a Nigerian passport applicants will be required to pay the renewal fee, then fill a passport renewal form, submit the expired passport (which will be collected with the renewed copy), then get a biometric capture done.
Most forms related to this travel document whether its renewal or a new Nigerian passport can be downloaded and printed from the Nigerian immigration services portal. This must be done to avoid time wasting on the date of an applicant's appointment.
Conclusion
People who want to apply for a Nigerian passport must be mindful that there are key documents that are expected of them. If these documents are not submitted, then applicants will have to pay a fee which is penalty for their absence.
However, there are documents whose absence cannot be tolerated, documents such as birth certificate and a national identity number certificate. These are both very important as they prove the nationality of an applicant.
Documents that are required of children are almost the same for adults, with the exception of birth certificates. Children are not required to submit birth certificates, instead they are mandated to submit certificates issued by the national population commission.
Those in need of a Nigerian passport are advised to visit the Nigerian immigration services portal to download and print the required forms so as not to waste a lot of time when they eventually arrive for their appointment at the passport office.
Do you plan on applying for a Nigerian passport? Which state are you applying from? Was this article helpful?