Sponsorship jobs are a prerequisite for people who plan on applying for a work visa to countries like the Netherlands. Without them, it is almost impossible to be granted this category of visa if the Dutch coast is your destination.
Related Articles: 5 Dutch companies hiring housekeepers worldwide
Related Articles: 7 Dutch companies offering entry level jobs globally
Related Articles: UK sponsorship jobs that come with relocation packages
However, the trick is not just applying for all sponsorship jobs, as some positions get saturated quicker than others, but to apply for those that urgently seek professionals the world over to fill this open slots. Most people complain that out of the plethora of applications submitted no positive feedback is ever gotten.
Not to worry, in this article, we will reveal 4 top companies urgently on a global recruitment drive for professionals who seek to relocate to the Netherlands for work. We will also show potential applicants how to apply for these open positions.
Dutch Companies Offering Sponsorship Jobs
There are 4 Dutch companies currently urgently offering sponsorship jobs to the Netherlands, some of these positions come with relocation packages and also offer one of the highest by way of wages in Europe.
Applicants are advised to submit online applications for jobs that they qualify for in other to stand a chance of being moved to the next phase in the recruitment process. This is due to the high volume of applications that come in every quarter.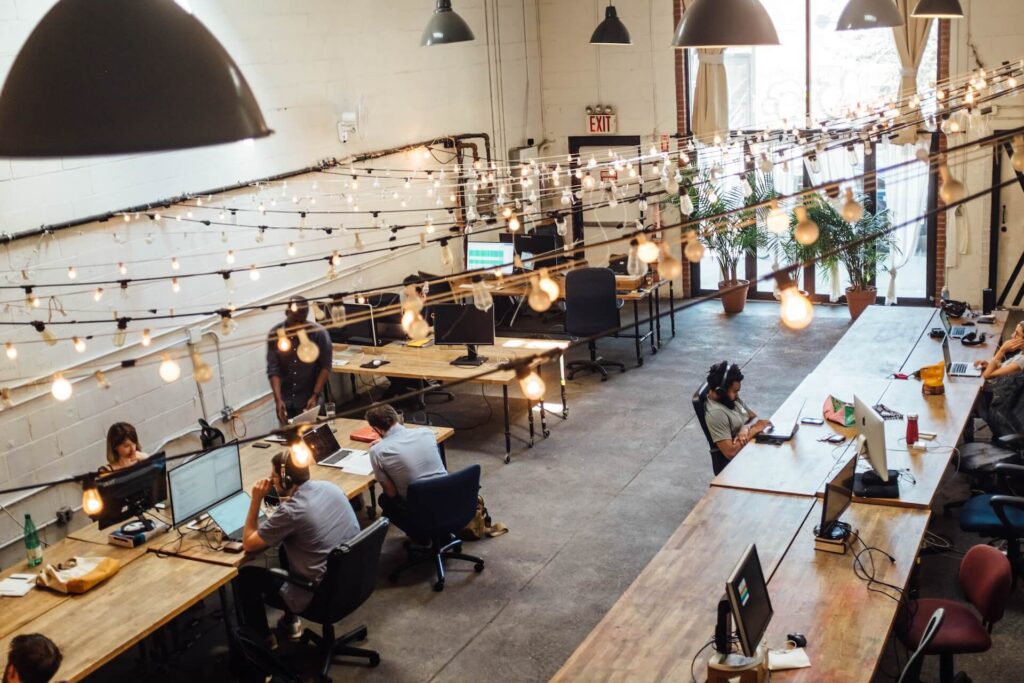 Some companies that are urgently offering sponsorship jobs to the Netherlands can be found below;
Optiver
Optiver is a tech-driven trading firm and leading global market maker. As one of the oldest market making institutions, they are a trusted partner of 70+ exchanges across the globe. With a mission to constantly improve the market by injecting liquidity, providing accurate pricing, increasing transparency and acting as a stabilizing force no matter the market conditions.
With a focus on continuous improvement, they participate in the safeguarding of healthy and efficient markets for everyone who trades. The Amsterdam office is where it all began. Over 35 years ago, Optiver's business started with a single trader on the floor of Amsterdam's European Stock Exchange.
Since their 1986 founding, Optiver's Amsterdam office has grown into one of the most dynamic and exciting trading floors in Europe. With a corporate culture that reflects the Dutch capital city's progressive, innovative and inclusive nature.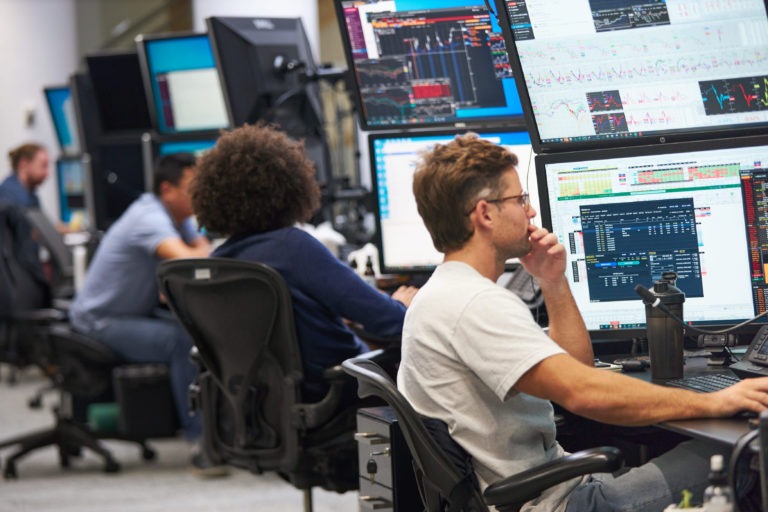 A unique spirit, Amsterdam is the ideal hub for its teams to trade a wide range of products from listed derivatives to cash equities, ETFs, bonds and foreign exchange.
Hospitality Specialist
At Optiver, it is said that no two days are the same. In this role as a receptionist, successful applicants are the first point of contact for all visitors and colleagues. This specialist will connect with all, making them feel welcome. Responsibilities will include office management tasks as well.
To be successful in this role, applicants should be personable, enthusiastic, open minded and well-organized. Have a great idea? You will have the freedom and resources to make it happen – this is your opportunity to operate with a great deal of autonomy and make an impact.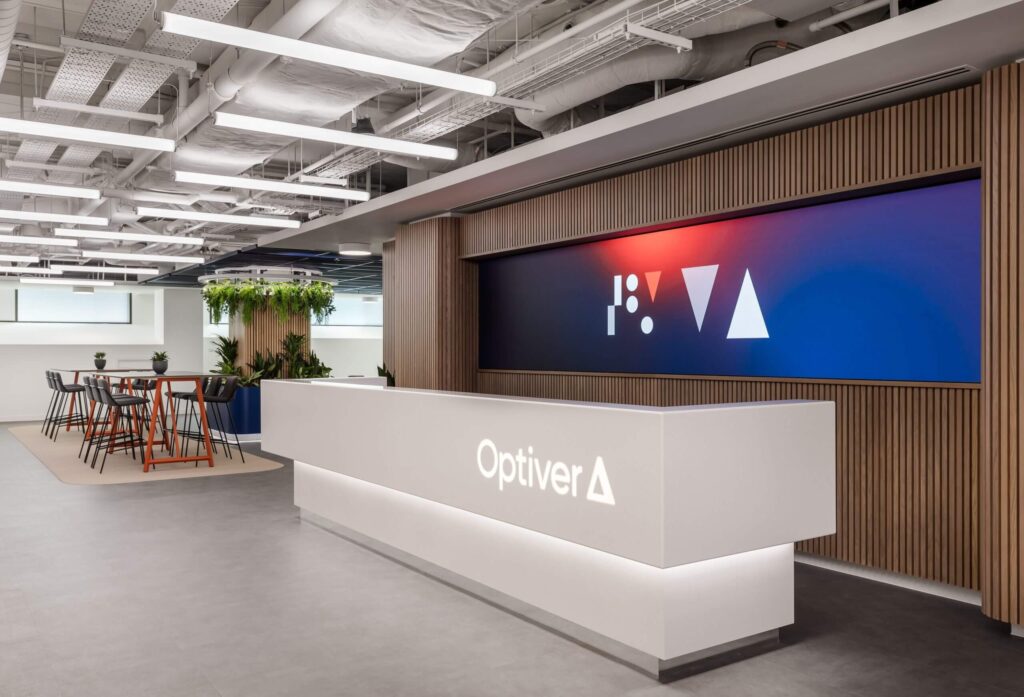 Requirement And Responsibilities
Together with the security host, successful candidates will man the Front Desk and ensure everybody receives a warm welcome at Optiver. In this role, beneficiaries will have a variety of responsibilities including:
First point of contact for all visitors and colleagues;
Deal with all incoming communication (phone, e-mail, mail);
Take ownership of the front desk and ensure it runs smoothly;
Office management tasks;
Ensure efficient communication with other departments;
Act as ambassador for Optiver
Criteria For Eligibility
An experienced receptionist with approximately 5 years of experience;
Hospitality is in your DNA;
Proficient communication skills, both verbal and written in English (Dutch is not a requirement but nice to have);
Advanced computer skills in all Microsoft Office programs, particularly Excel, Word and Outlook;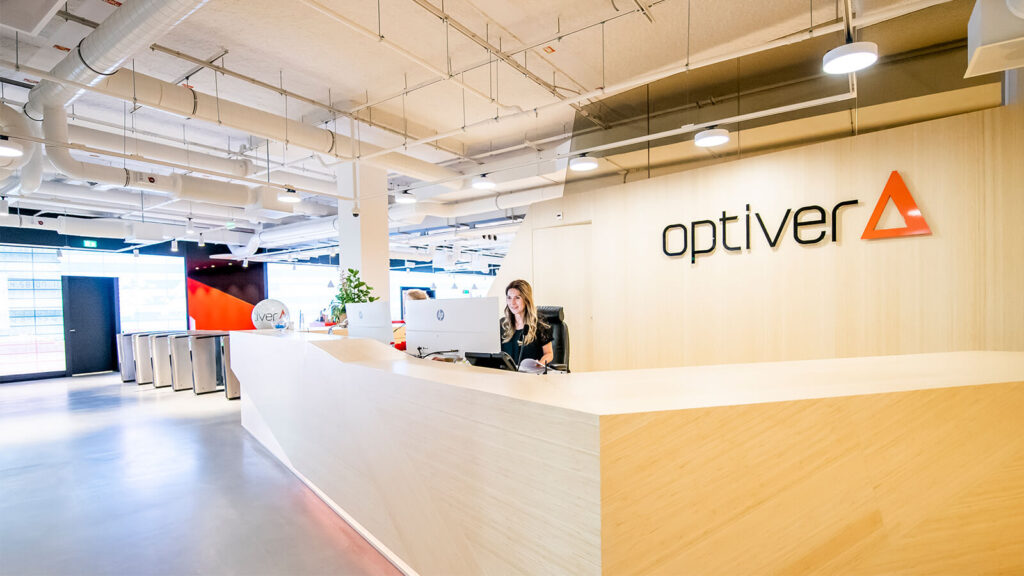 Service-orientated with exceptional attention to detail;
Ability to work both collaboratively as well as individually, with a drive to improve;
Ability to multi task;
Positive mindset, self-motivated, flexible and enthusiastic.
Benefits
Optiver offers beneficiaries the chance to start their career working alongside best-in-class professionals from over 40 different countries.
Their performance-based bonus structure is unmatched anywhere in the industry. They combine their profits across desks, teams and offices into a global profit pool fostering a truly collaborative environment to work in.
Alongside this, recipients of this position will get great secondary benefits such as 25 paid vacation days, fully paid first-class commuting expenses, training opportunities, discounts on health insurance, breakfast and lunch facilities, sports and leisure activities.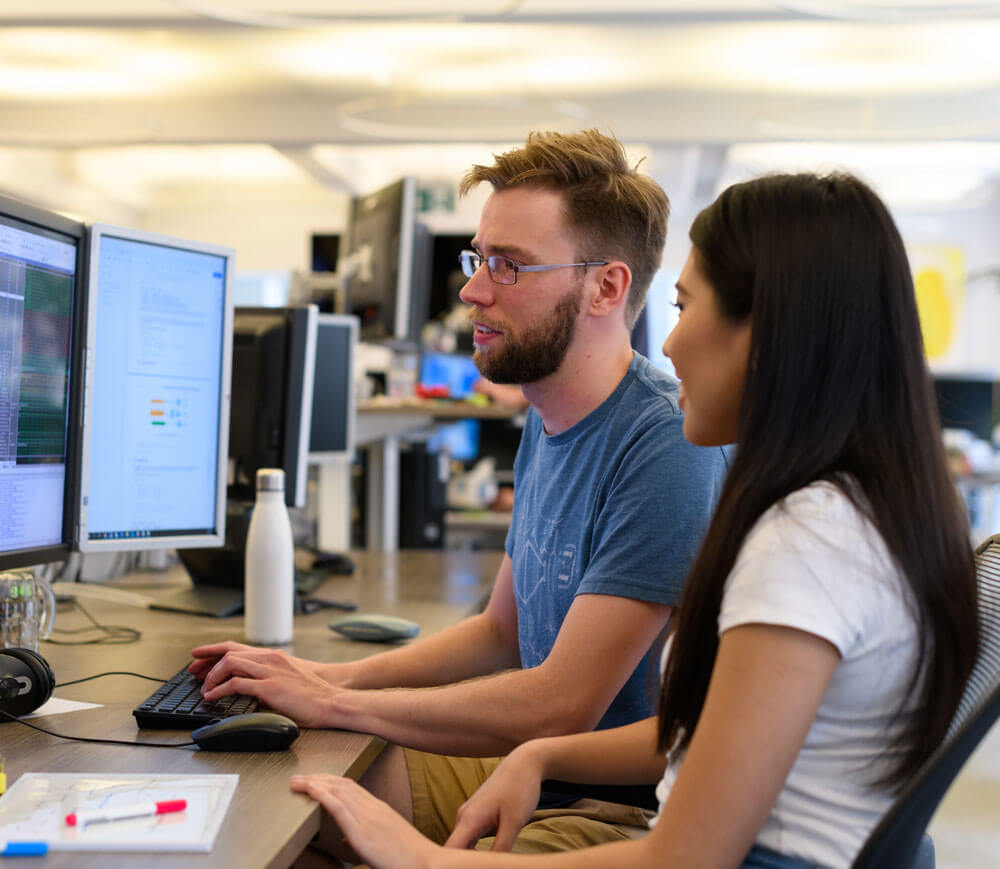 Friday afternoon drinks and even weekly in-house chair massages. Being highly international, they are accustomed to guiding expats through their relocation, offering competitive relocation packages and providing visa sponsorship where necessary.
In applying for this position, a CV and a cover letter in English is a must. Applications without cover letters will not be reviewed.
Click here to apply for the hospitality specialist position.
GreenFlux
GreenFlux offers smart electric vehicle charging solutions. They are a cloud-based charge point management SaaS company. This software platform enables Charge Point Operators (CPOs) and e-Mobility Service Providers (eMSPs) to successfully launch their respective businesses.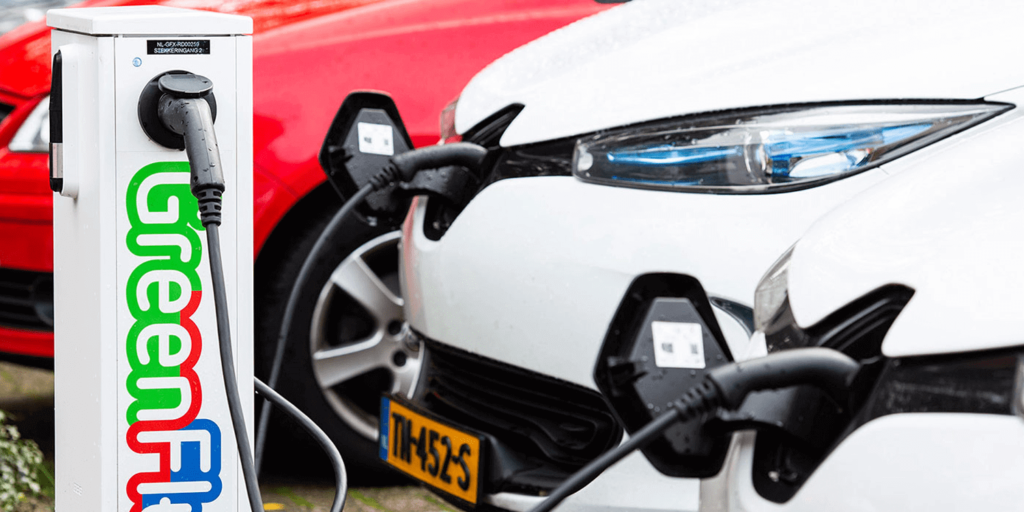 With this offering, GreenFlux plays a pivotal role in facilitating the uptake of electric vehicles and the renewable energy revolution. To keep up with the rapid market, business expansion and to support the company's dynamic growth, they are looking for new ambitious professionals.
This company is offering a number of sponsor jobs that offers customized relocation packages for international applicants depending on their location around the world.
Customer Support Coordinator
They are looking for a customer support coordinator, who will help ensure customers receive service above their expectations. As part of the operations team, successful applicants will deliver first-line support to the GreenFlux cloud-based platform.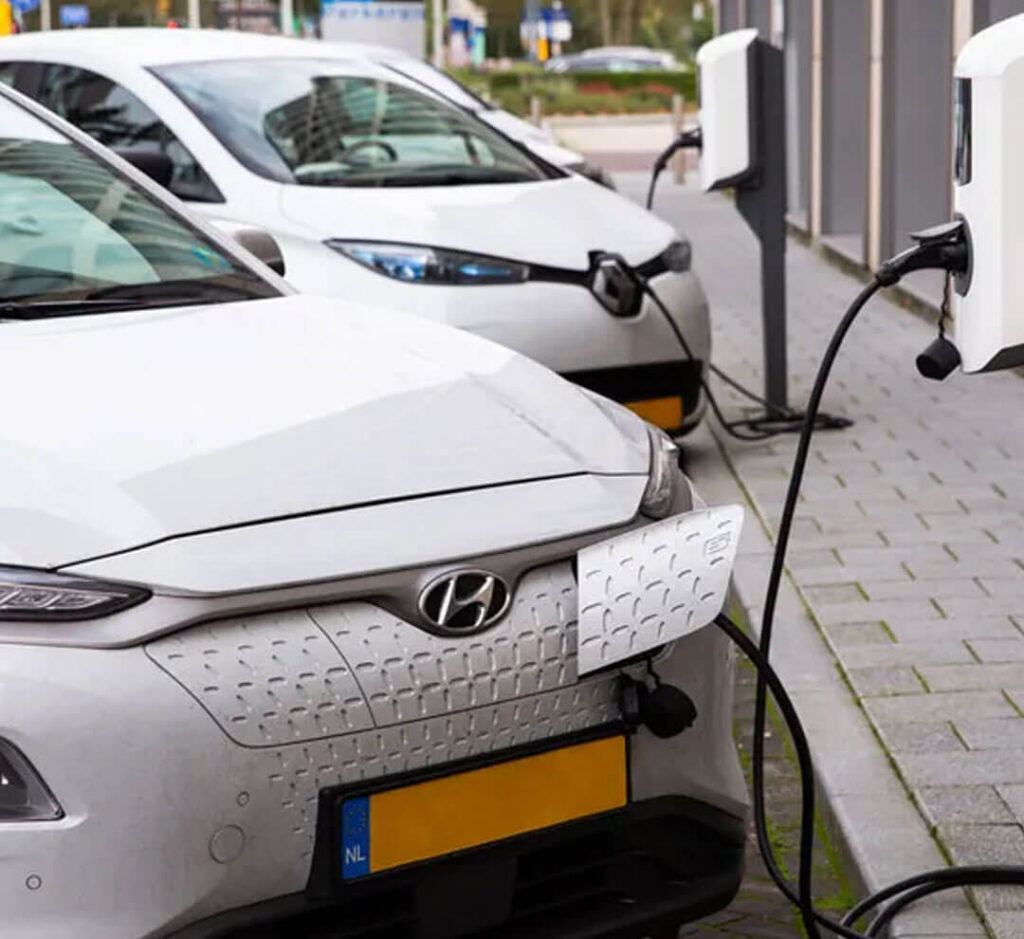 In this role, beneficiaries will act as experts on the company's systems, products, and infrastructure in order to answer customer questions quickly and effectively. Customer support coordinators collect feedback on bugs and improvements from customers and provide this feedback to the product- and development teams in a structured way.
Customer support should know when to assign a ticket to second-line support, and align continuously with sales and project management to keep track of all customer contact moments and follow up where needed.
Since GreenFlux is a scale-up with a lot of growth potential, recipients of this position will also be actively involved in the continuous improvement of the operational processes. He/she will become part of a team that works closely together, loves sharing knowledge and best practices, and has the drive to provide the customer with an exceptional experience all together.

On The Job Requirements And Responsibilities
The company is looking for a Customer Services Coordinator who enjoys being the person clients go to when in need of help. Someone who is resourceful in finding the right solution for each issue and question, and delivers that solution to the customer in a clear and professional way.
The work style of an ideal candidate can be described as both service-oriented and with a great eye for detail, being ahead of customer expectations, always accurately knowing what is needed when an inquiry is made by the client.
Being both a great communicator and listener, knowing when to ask critical questions and when to let the other do the talking. Combined with technical insight, the ideal coordinator must have everything he/she needs to make the right judgment call.
This job requires both flexibility and stress-resistant, for beneficiaries to excel and a know how to handle multiple priorities and deadlines at the same time.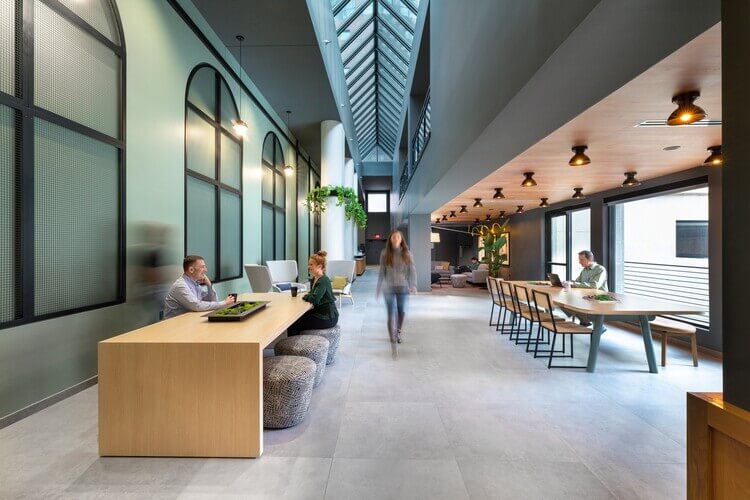 Criteria For Eligibility
an HBO (a college higher vocational degree or master's degree) degree, with a background in customer service;
affinity with IT
professional fluency in English written and verbal; Dutch – nice to have;
affinity with the Electric Vehicle or the energy sector is a plus
a sustainable mindset!
Benefits
The EV market is growing as fast as a Tesla accelerates! Working at GreenFlux means working in a dynamic, innovative, and informal organization, where new ideas and developments move quickly and each day brings new challenges.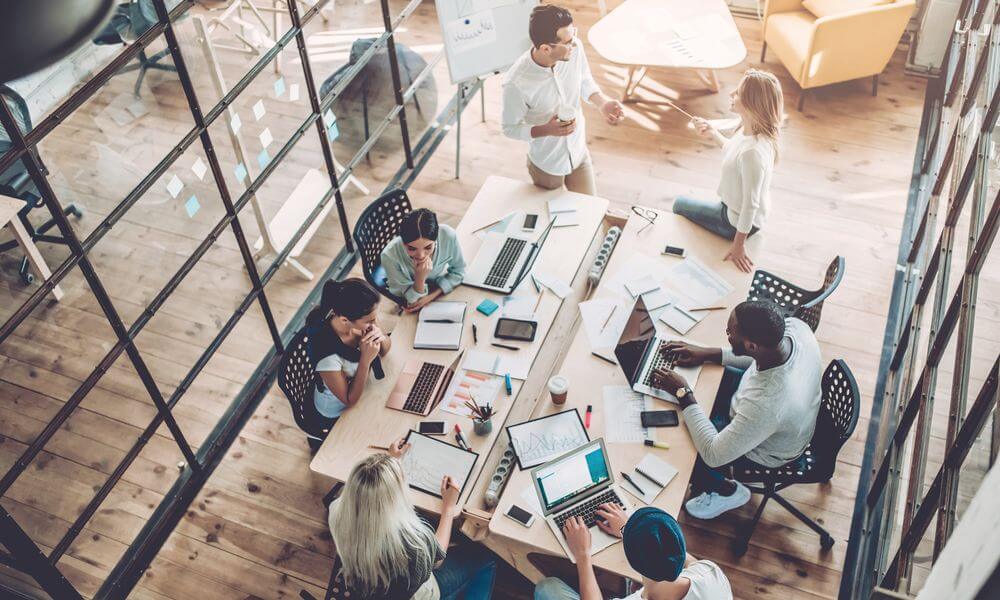 At one of the most inspiring locations in Amsterdam, applicants will have the chance to actively contribute to a sustainable future!
This company strives towards an international and inclusive team, so they also offer Visa sponsorship and relocation compensation to expats.
Click here to apply for the customer support coordinator position.
Eleven
Eleven is a global network for live and non-live sport and entertainment content – from the world's biggest sports events to the best longtail sport, to award-winning original programming.
This state-of-the-art technology is available on their newly launched global sports platform elevensports.com (previously MyCujoo.tv), which allows anyone to stream from a device as simple as a mobile phone, has completely revolutionized football broadcasting.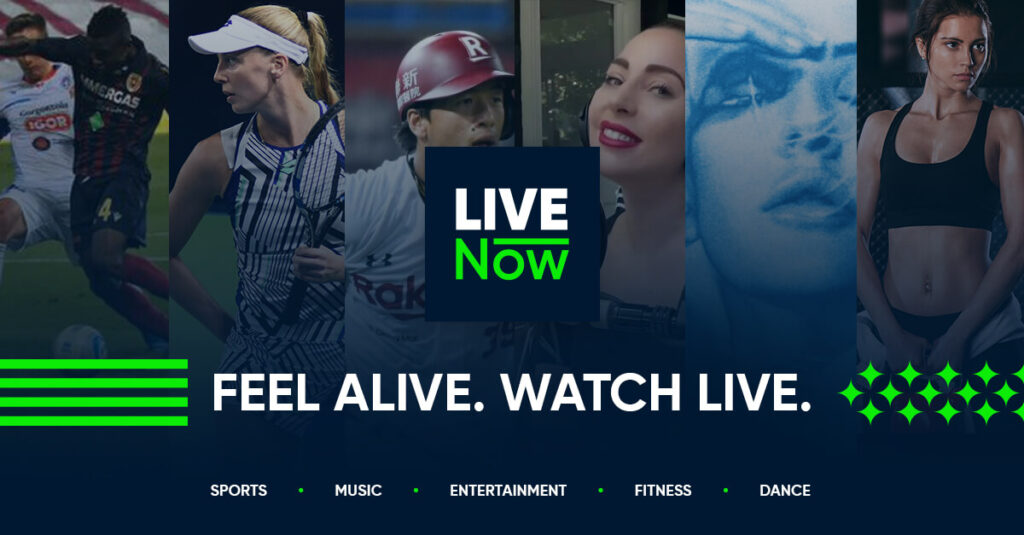 The crazy idea to transform every single match into a live broadcast has become the mission of this world's largest live football streaming platform. With an initial focus on niche-premium and longtail sports, Eleven's ambition is now even bigger.
In 2020, the company delivered its newest product, MyCujoo Live Services (MCLS), a highly scalable live streaming solution built on the tech stack powering elevensports.com. Developed for rights owners in sports and beyond, MCLS equips content creators with the technology and tools to provide their fans with the most powerful, authentic, and engaging live streaming experiences.
Sponsorship Sales Executive
Eleven is challenging how live sport and entertainment is delivered and consumed.‍ From the world's biggest sporting events, to the best local sport, to award winning original programming – their audiences enjoy a 24/7 offering of the best live and non-live content across the Eleven Group.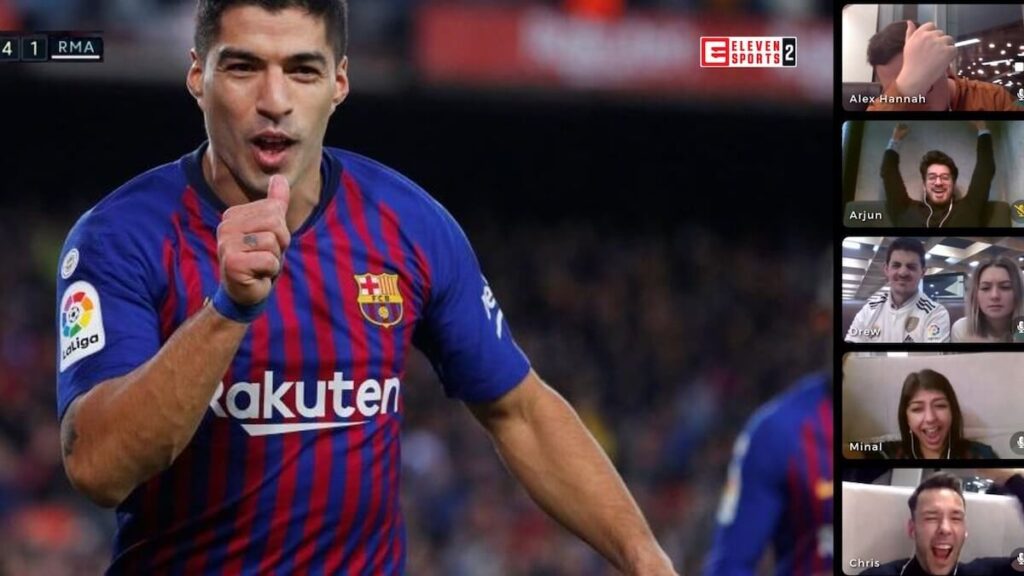 At a time of significant growth for the company and in continuing with their delivery of industry-changing developments, the quest here is to find professionals that can help provide world-class entertainment to the global fan community by strengthening Eleven's global sports platform and live streaming technology.
As a result of an explosion in the company's global footprint, and the number of countries in which they are active in, Eleven is now looking for an enthusiastic and passionate Sponsorship Sales Executive who can help drive commercial revenue.
Working closely with the Head of Sponsorship, the recipient of this position will be responsible for researching, prospecting, and pitching to clients around the world. An understanding of the importance of data in identifying targets and closing deals is crucial.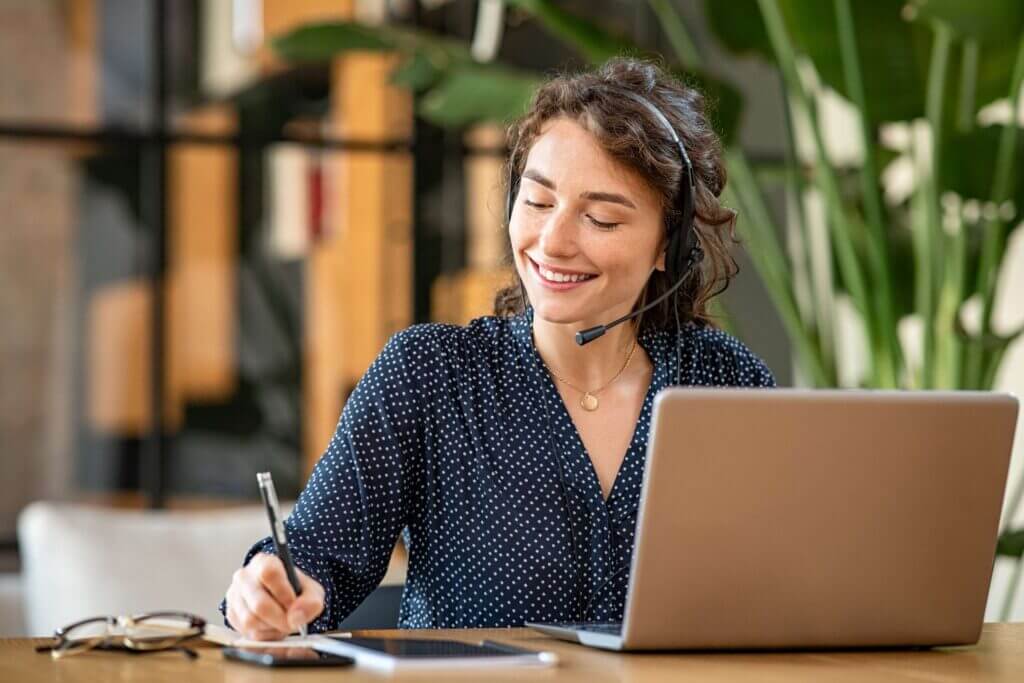 ElevenSports.com is a unique media sponsorship proposition, delivering live streams of football matches from more than 150 countries to approximately 30 million fans around the world. The sponsorship sales executive will be an integral part of a team dedicated to growing their commercial revenues to ensure that they can continue to deliver content to underserved fans of clubs outside of the elite few.
Part salesperson, part innovator the ideal candidate will enjoy staying in front of the curve and creating tailored sponsorship opportunities. The Eleven Group has a strong portfolio of businesses that enable them offer solutions to brands that can't be replicated by any other organization.
It is the common view of the company that as they continue to grow, the applicant will have the opportunity to demonstrate his/her abilities at every stage of the sales funnel. The likely candidate will have to be comfortable presenting in both written and verbal formats but the company will constantly support the beneficiary of this position towards harnessing and improving these skills.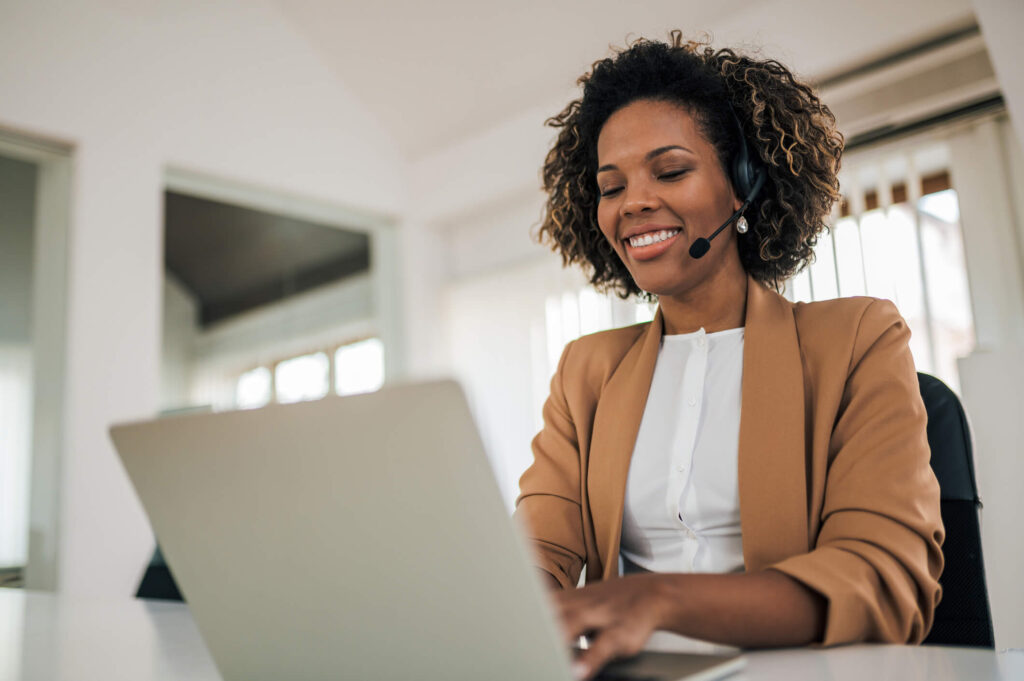 An understanding of digital and social advertising techniques will help the company ensure that they are making the most of their streaming platforms and delivering solutions that are both forward thinking and effective. The ideal applicant's ability to spot market trends will help the sponsorship team approach the right brands at the right time.
The beneficiary will also become an internal resource for group companies around the world as the Eleven Group looks to monetize sports and media sponsorship campaigns on a range of platforms.
Eleven's Commitment To Their Recruitment Process
On their website, Eleven states that they are committed to hiring the person who they believe is the strongest candidate for the position. However, research indicates that women frequently only apply for roles where they believe they satisfy 100% of the role requirements.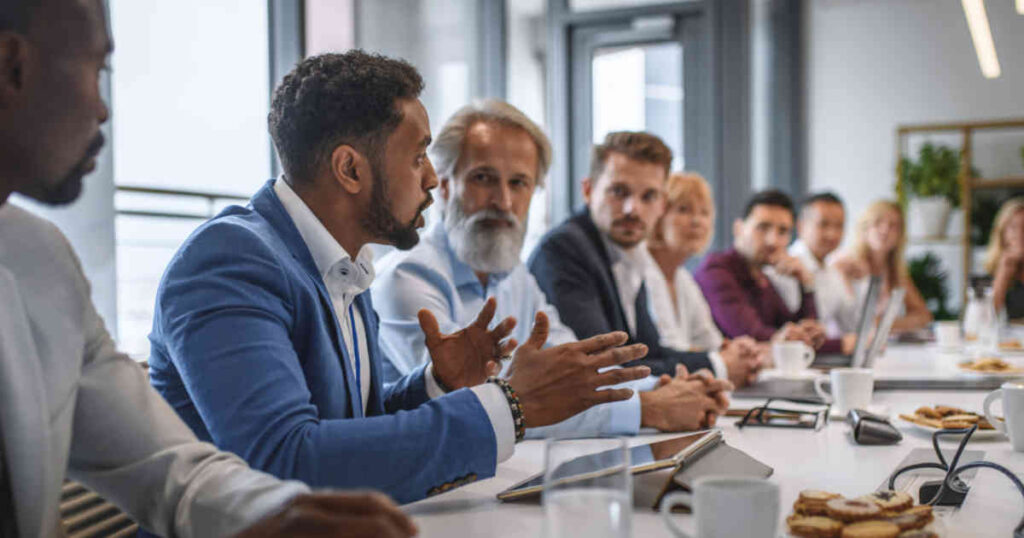 Thus, they don't want anyone to feel discouraged in applying for any of their advertised vacant positions, so applicants who believe they meet at least 60% or more of the criteria, are definitely encouraged to apply for all open positions.
General Requirement and Responsibilities
Research and monitor sports sponsorship and marketing trends around the world
Work with the Head of Sponsorship to create target lists for content in multiple global markets
Work with the Head of Sponsorship, campaign managers and data analysts to create tailored and innovative pitch documentation
Work with the Head of Sponsorship to sell campaigns to global and regional brand partners
Ensure that all contractually agreed advertising spots, content solutions and social media posts are deliverable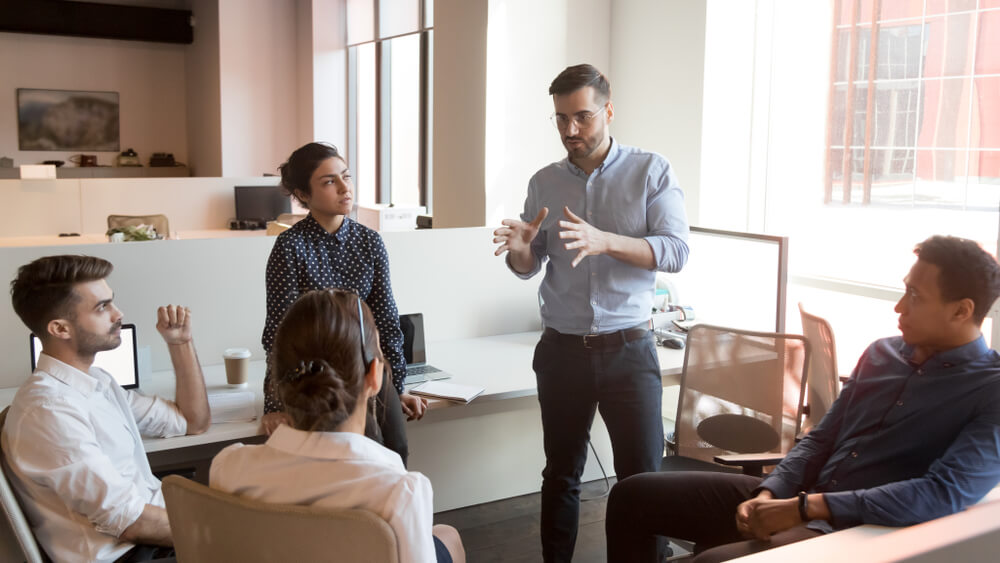 Ensure that all sponsorship agreements contain measurable key performance indicators
Work with campaign managers and data analysts to monitor, and report on, the success of all platform sponsorships
Take ownership of individual pitches
Work with the data analyst to develop and implement tools that enables the company to provide data driven solutions to our clients
Work with Head of Sponsorship to drive arguments for sponsorship renewals and upsells
Criteria For Eligibility
2-5 years of sales experience, ideally but not necessarily, working with brands across digital and/or social platforms to reach and engage consumers
An understanding of digital, video and social advertising techniques
An understanding of the power of sport to deliver results for brand partners
A strong interest in marketing and the way in which brands use modern platforms to connect with their customers
An interest in researching, prospecting and pitching to brand partners on an international level
A desire to work with cutting edge of technology to create new and innovative sponsorship opportunities
Preferred Eligibility Criteria
Worked within a sales environment at a sporting club, body or organization
Proven experience in sales across multiple digital platforms, including apps, smart TV, and games consoles
Strong PowerPoint, Keynote, and/or Google Slides presentational skills
A solid understanding of the global sports and media landscape
An interest, and belief, in the power of sport
Awareness and experience of working in an experimentation culture
Benefits
Be part of a company fundamentally transforming the live streaming landscape in sports and beyond on a global scale.
Having the freedom to pitch, implement, and execute new ideas
Flexibility over holidays. If beneficiaries want to work on Netherlands public holidays, that's fine – he/she must endeavor to take what suits them best from 33 days annual leave
Flexibility of where employees work
A company culture like no other.
Click here to apply for the sponsorship sales executive position.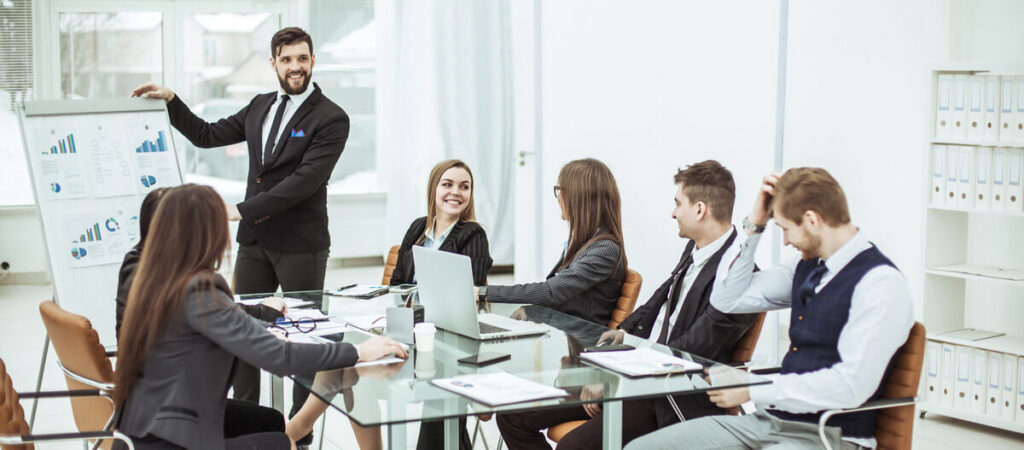 Ultimate Performance
According to them, Ultimate Performance (U.P.) is the only international personal training business in the world. They are widely regarded as the fitness industry's leading personal trainers, from providing the most consistent high-level results, transformations and lifestyle changes time and time again.
They are currently looking to expand their fantastic team of personal trainers at their U.P. Amsterdam gym!
Applicants can be as green and new to the industry as they come. The goal would be to educate and mold professionals as one of the future leaders of U.P., just as they have already done with some of the trainers who joined as Juniors on their first Junior training scheme in 2012.
They rely only on meritocracy and care about the applicant's ability to get the job done and an overall potential.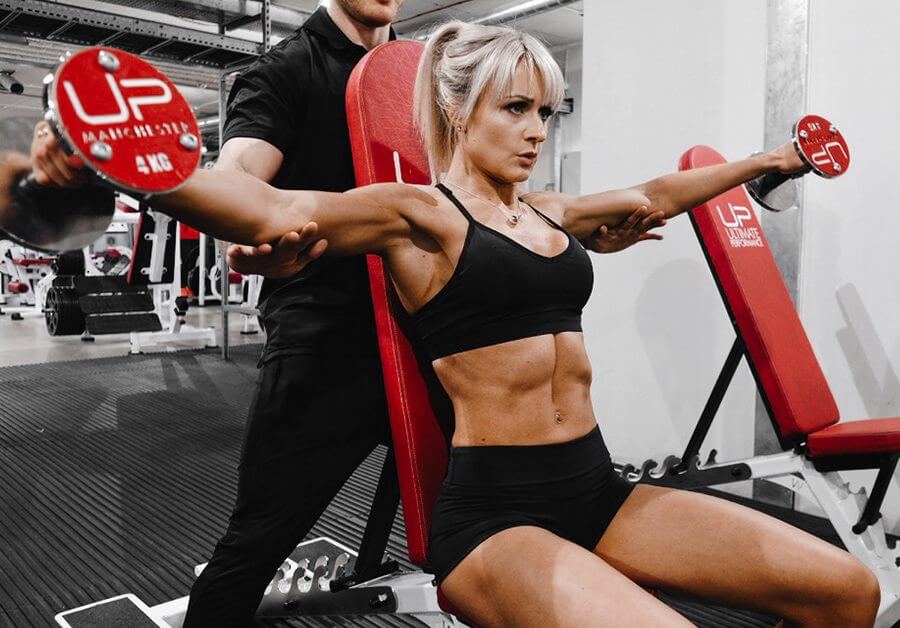 Job Requirement
Ultimate performance sees ATTITUDE AS EVERYTHING. To them, Aptitude can be taught but employees do need to look hard at themselves before they can apply to U.P. They are not an easy company to work for because they demand that their employees deliver the very best performance every single time. This is the U.P. way and it is a non-negotiable quality that they always look out for.
Alongside the right attitude, to be considered for one of their coveted positions, this company seeks individuals who can demonstrate:
Relentless hard work.
Applicants that are not frightened to reflect inwards and examine their motives.
That potential beneficiaries seek out and continue to learn from their own mistakes.
That they fit the mold of people who like to invest in others.
Ambition and persistence in their desire to better themselves.
The ability to provide U.P. clients' a great service and high professional standards.
Benefits
This position offers great benefits that allows employees to;
Work alongside some of the leading trainers in the fitness industry as a team.
Work in a culture where results – not numbers – are the name of the game. They take care of the sales and marketing so trainers have the time to focus on what matters.
Take part in a full education program while also being provided personal mentors.
Have the support and guidance to build a genuine career within the fitness industry, so that recipients of this position can grow into the right long-term role.
Deliver personal training through their own company app, while they continue to work behind the scenes to revolutionize the technology available to individual trainers.
Be pushed to never accept anything less than the very best.
Be provided with the possibility to travel around the world.
Applicants for this position must have already obtained their level 3 personal training certification before applying for this job. Also, as one of the sponsorship jobs offered by this company a right to work in the Netherlands is required, so if global applicants require a work visa sponsorship to enter the country, this must be communicated to the recruitment team in advance.
Click here to apply for the personal trainer position.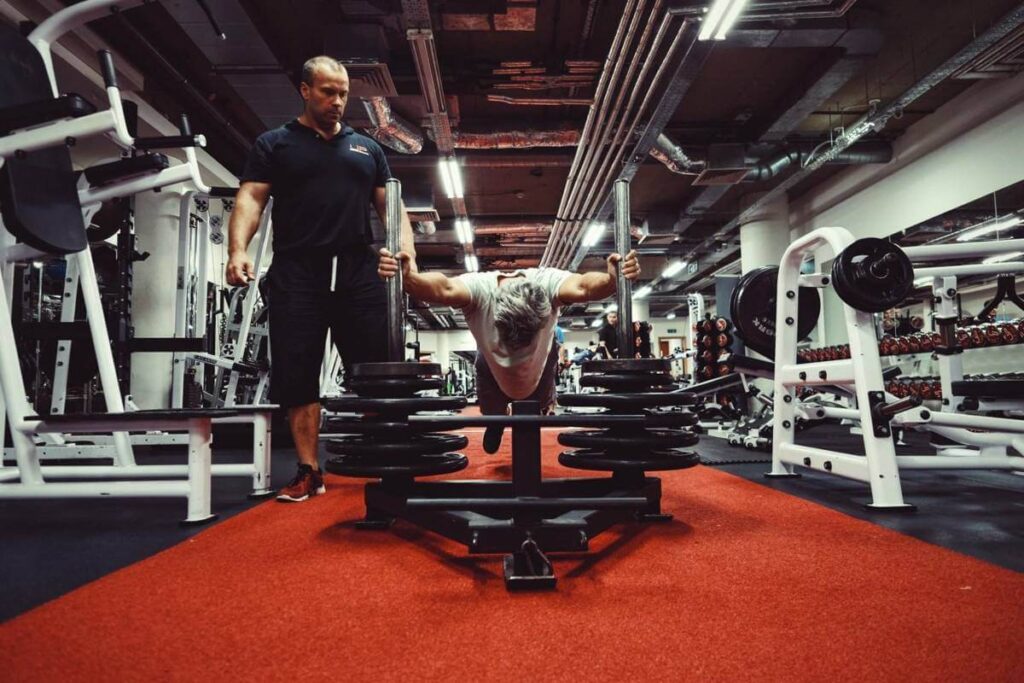 How To Apply For These Sponsorship Jobs To The Netherlands?
All 4 sponsorship jobs highlighted above require all applicants to fill online application forms on each company's website. None of these companies use third party recruitment companies or agencies to process applications, it's all done in-house.
Also, applicants should endeavor to upload all necessary support documents, such as certificates of professional courses taken that shows they are qualified for positions being applied for. They should be mindful that a lot of applications come in for various positions and only qualified applicants will be accepted.
What's Next If Accepted For One Or More Sponsorship Jobs?
Successful applicants for sponsorship jobs will be sent employment contracts to be signed and then sponsorship letters thereafter. The letter is to be used to apply for a single permit which confers on beneficiaries the right to live and work in the Netherlands for a period longer than 90 days.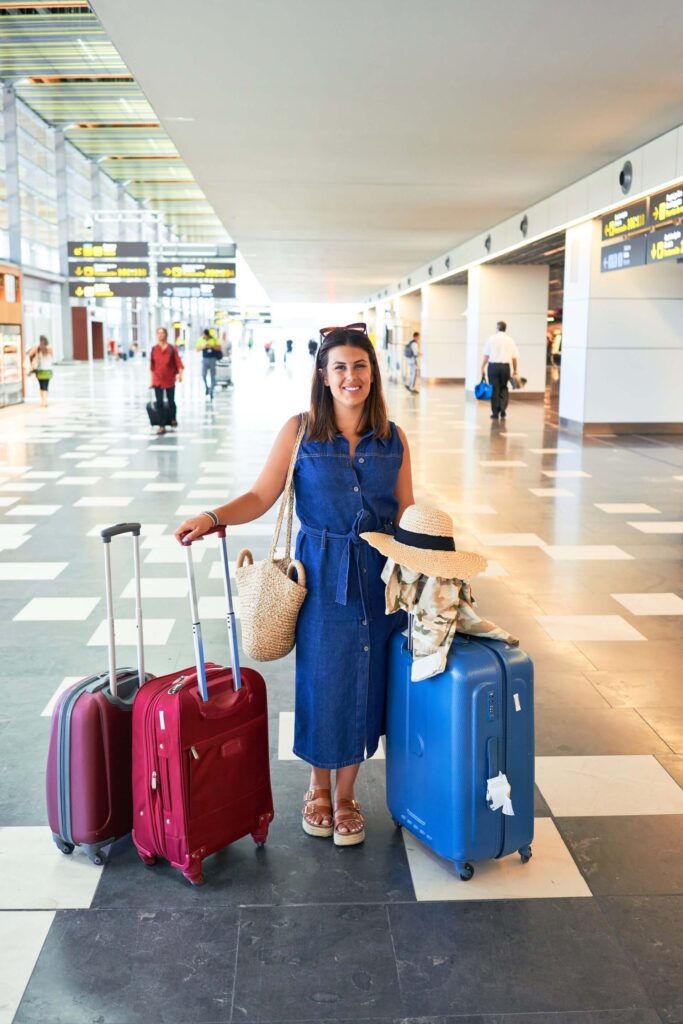 Upon entering the Netherlands, applicants have up to 7 days to file for their citizenship card, which officially regularizes their stay in the country. Without this document, living and working in the country is seen as illegal, even though the global professional has an already approved single permit.
Limitation Of Sponsorship Jobs To The Netherlands
The Netherlands is going through its worse housing crisis in many years. Foreigners who seek to immigrate to this country for work must be mindful that accommodation is usually an uphill task and some living quarters within major cities in the country are of very poor quality.
So, it's best to make plans before flying out to resume work in companies that have offered employment to foreign applicants. Infact, the best bet is to apply for sponsorship jobs that offer accommodation to global applicants as part of a relocation package.
Also, the Netherlands boast one of the highest wage bills in the Eurozone, there are still areas that pay relatively poor wages. Applicants are thus advised to apply for blue collar jobs that offer more by way of high remuneration particularly if they plan on relocating with their family members.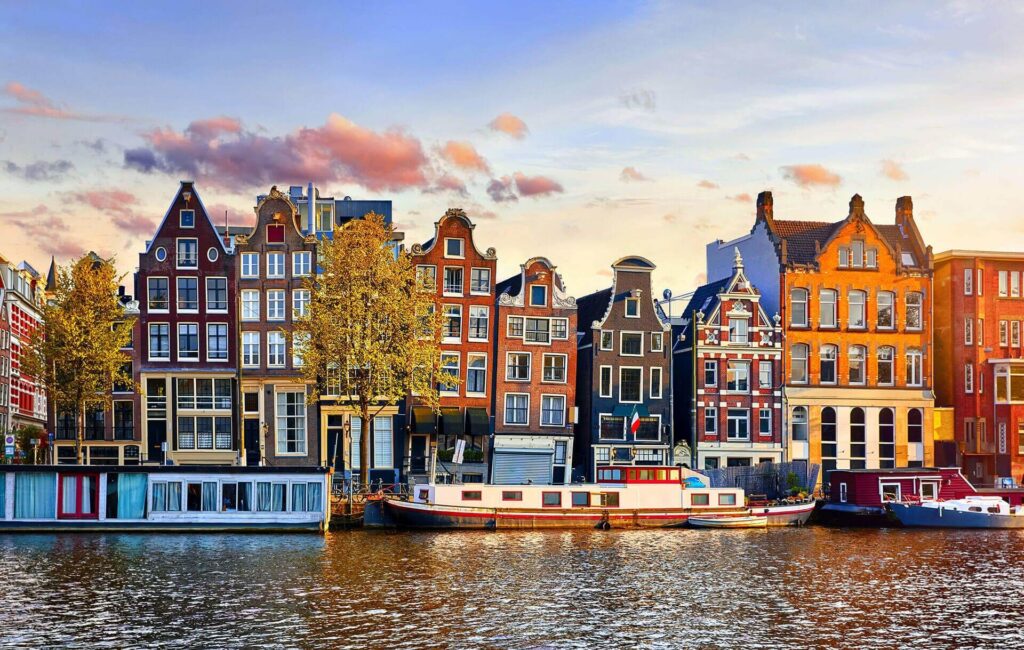 Conclusion
Applying to companies that offer sponsorship jobs to global applicants is one of the easiest ways to relocate to the Netherlands. However, applicants need to make sure that they are qualified for these positions before they apply so as not to be rejected.
In trying to apply for these positions, care must be taken so as not to seek the services of third-party recruitment companies, as these hiring companies handle recruitment in-house. Sometimes using a recruitment company invalidates an application.
Applicants should also endeavor to confirm that sponsorship jobs applications have been received by hiring companies when submitted online, by simply calling the company's recruitment department over the phone for confirmation.
Finally in choosing the Netherlands as a destination for work, global job seekers must be mindful that this country is currently experiencing its worse housing deficit in years, so international workers who have been offered jobs by Dutch companies might find it difficult nailing a place to stay in their chosen work cities.
Was this article helpful? Would you be applying to the companies listed above?