Jobs in the UK for international applicants are important for people outside the United Kingdom who are interested in getting visa sponsorships to come into the country for work. It is important to note that not all jobs in the UK are open to international applicants.
Related Article: 4 UK visa sponsorship jobs urgently offered by companies in the United Kingdom
Related Article: Skilled worker visa UK: The fastest way to full residency in Europe
Related Article: UK sponsorship jobs that come with relocation packages
To decide whether to apply for UK jobs open to international applicants, you have to find out whether this position is covered by the skill shortage list for this country and if it is, does the salary on offer meet the required cap to be eligible to be granted visa.
In this article, we will be highlighting 5 companies offering jobs in the UK for international applicants. Jobs with little to no barrier of entry, something that can be applied for by most professionals irrespective of their country of nationality.
Visa Sponsorship Jobs In The UK For International Applicants
These companies are offering visa sponsorship for vacancies in the UK for international applicants. They also offer wages higher than the industry average. Most of the positions on show are currently open, however they also do have an expiry date, so applications have to be submitted on time.
Some companies hiring for jobs in the UK for international applicants are;
Moy Park
Moy Park is a dynamic, forward-thinking business, supplying branded chicken products to the whole UK while employing over 10,000 people. It is managed and staffed by some of the most professional, productive and committed individuals found in the food industry throughout the world.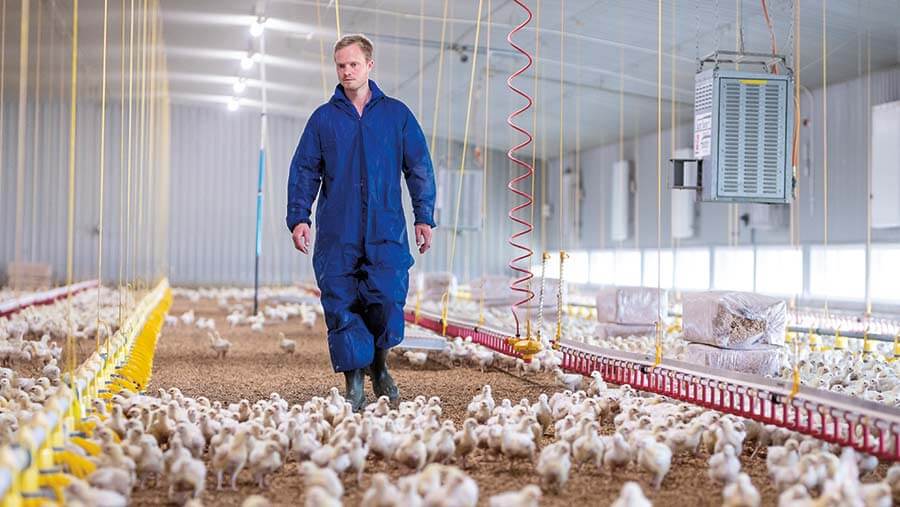 Supplying branded and own label chicken products to leading retailers and foodservice providers throughout the UK, Ireland and Europe, while leading the industry in the manufacturing of organic, free-range and higher welfare chicken.
They may be best known for fresh, locally sourced poultry but have diversified their product line, thus they now also produce beef products, vegetarian products like spring rolls, onion rings and desserts including donuts and apple pies.
Their standards are award-winning, due to the constant investment in talented individuals who share the company's ambition and relish the opportunity to be part of such a successful brand.
They have a diverse workforce split over 12 sites in the UK and Europe; yet the whole company remains a close, integrated business, working as a team with shared goals to deliver the highest quality products, maintaining innovation and improving all areas of the company.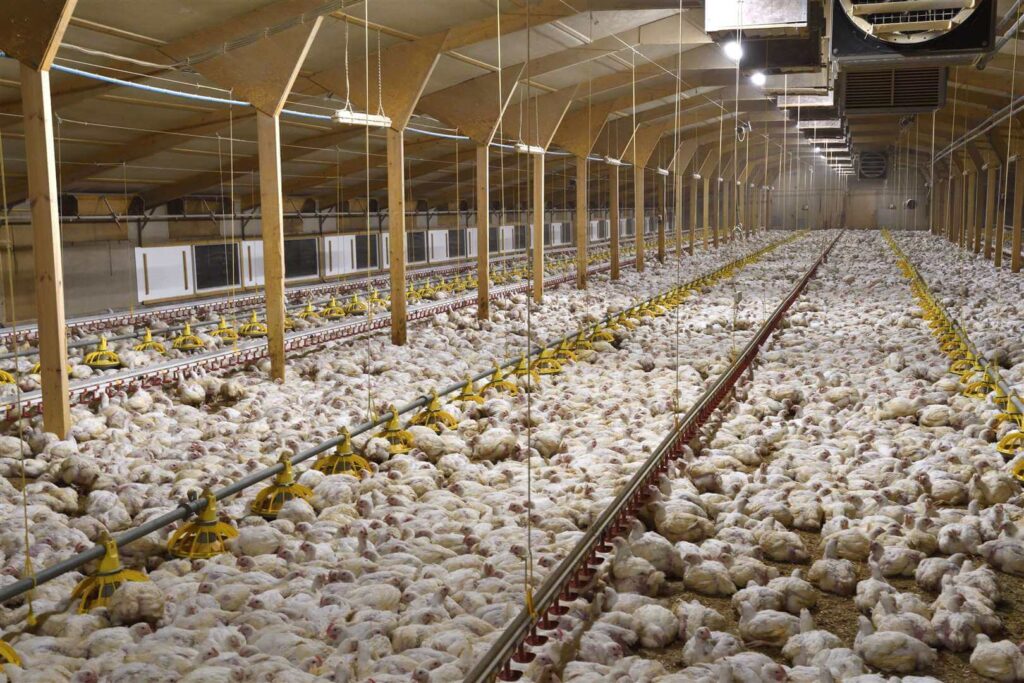 They are currently offering jobs in the UK for international applicants, these positions have the added benefit of according successful applicants visa sponsorship. One of such positions is;
Farm Assistant
This role is in their Meadow outlet. The role of the farm assistant is to provide assistance and support to farm management enabling smooth running of the poultry farm towards enhancing maximum number of high-quality hatching eggs.
They are also expected to show continuous improvement by taking advantage of the growth opportunities to grow and develop via their bespoke agriculture academy. Thus, growing their own agricultural specialists and leaders.
Criteria For Eligibility
Ability to work with minimal supervision
A keen interest in farming where animal welfare is of utmost importance
Desire to work 'hands on' in a farming environment
To be reliable and flexible
A passion for learning
Benefits of Working At Moy Park
Competitive salary (the farm assistant position pays £10.33/hour)
Above statutory holiday entitlement
Pension scheme
Flexible working
Continuous training provided
Free on-site parking
Discounted employee shop
Life cover
Shopping discounts
Click here to apply for the farming assistant position at Moy Park.
To view other visa sponsorship jobs on offer at Moy Park click here.
EE Smith Contracts Limited
Founded in 1897, EE Smith Contracts Limited has been setting the standards in projects related to interior fit out and joinery. Providing unparalleled client focused service across multiple prestigious interior sectors.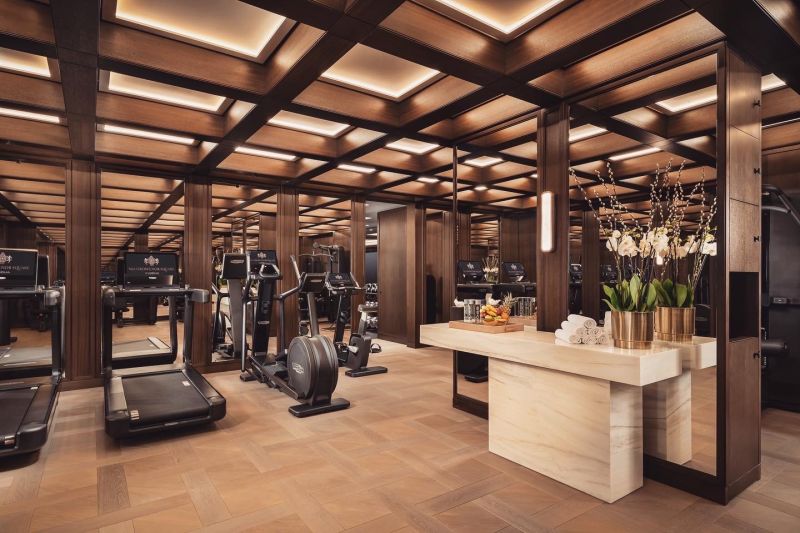 According to them, they are eagerly anticipating a period of steady growth in the years ahead while maintaining the extremely high standards which have become their trademark. There is no such thing as a complex job for EE Smith Contracts Ltd.
They operate in a variety of sectors, from prestige hotels to commercial interior and luxury residences. Their extensive manufacturing capability enables them to deliver unsurpassed levels of craftmanship, and their exceptional level of service fosters strong and lasting business relationships with their clients.
And they are currently offering sponsorship jobs in the UK for international applicants. These jobs are specialized in nature and require a certain level of expertise.
Metal Fabricator
Their head quarters in Leicester requires a metal fabricator, to take up a full-time position within the company. The salary for this position depends on the experience level of the applicant. This is a visa sponsorship position and will require relocation to the United Kingdom.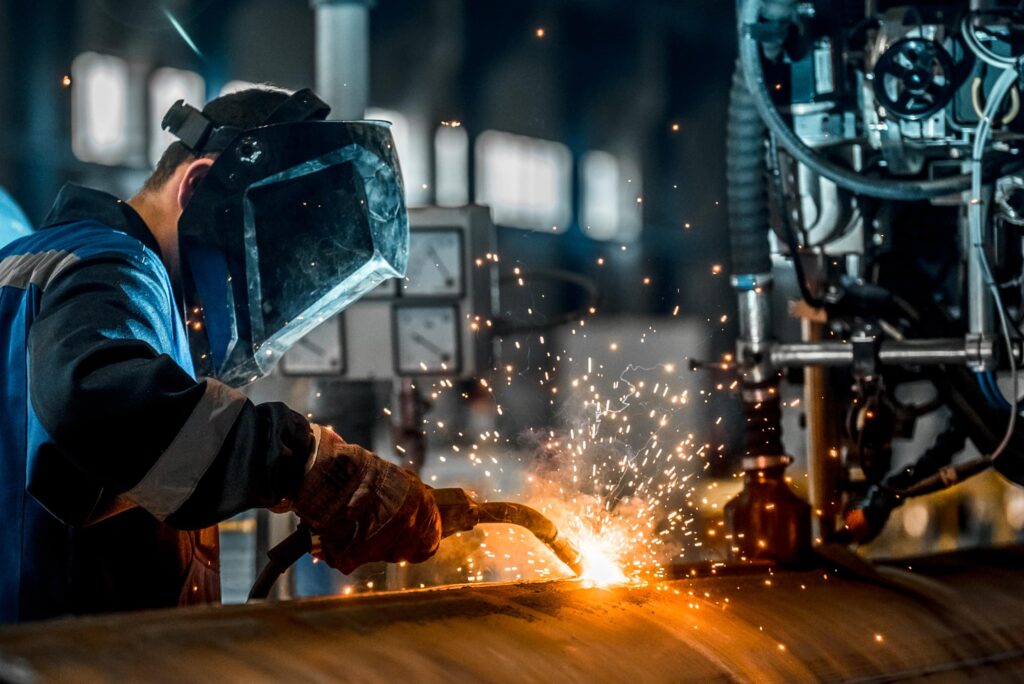 Job Responsibilities
Reading and interpreting technical drawings
Constructing base templates if necessary
Measuring and marking out cutting and bend lines
Setting up metal work machinery including rollers, drill presses, flame cutters, brakes and shears
Double checking design specifications before commencing with cutting work
Fabrication and constructing metal components
Grinding and finishing completed products
Completing quality checks on completed products
Complying with all safe methods of working
Any other duties needed to ensure the full discharge of duties responsibly requested by the manager
Working in a safe manner following company procedures, 14001 Environmental, 9001 Quality and Statutory H&S Regulations.
Criteria For Eligibility
Skilled in tungsten inert gas/metal inert gas welding
Skilled fabricator – ideally 3-5 years' experience
Ideal experience of non-ferrous metals
Ability to read and interpret technical drawings
GCSE or equivalent math and English (Grade C4 or above) is desirable
Click here to apply.
To view more sponsorship jobs on offer by EE Smiths Contracts Ltd click here.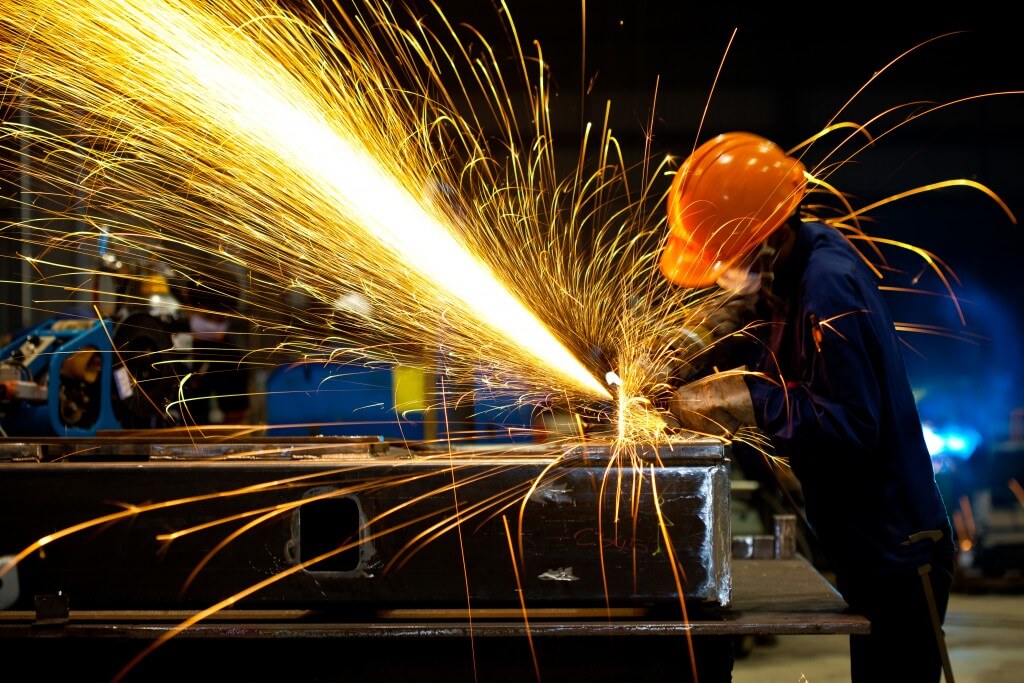 Armacell UK Limited
Armacell has been manufacturing in the UK since the 1960s and is still the only elastomeric foam producer in Great Britain. As the inventors of flexible foam for equipment insulation and a leading provider of engineered foams, this company develops innovative and safe thermal, acoustic and mechanical solutions that create sustainable value for its customers.
Their products significantly contribute to global energy efficiency making a difference around the world every day. With 3,000 employees and 24 production plants in 16 countries, this company operates two main businesses, Advanced Insulation and Engineered Foams, generating net sales of EUR 610 million, with adjusted EBITDA of EUR 106 million in 2018.
The company focuses on insulation materials for technical equipment, high-performance foams for high-tech and lightweight applications and next generation aerogel blanket technology.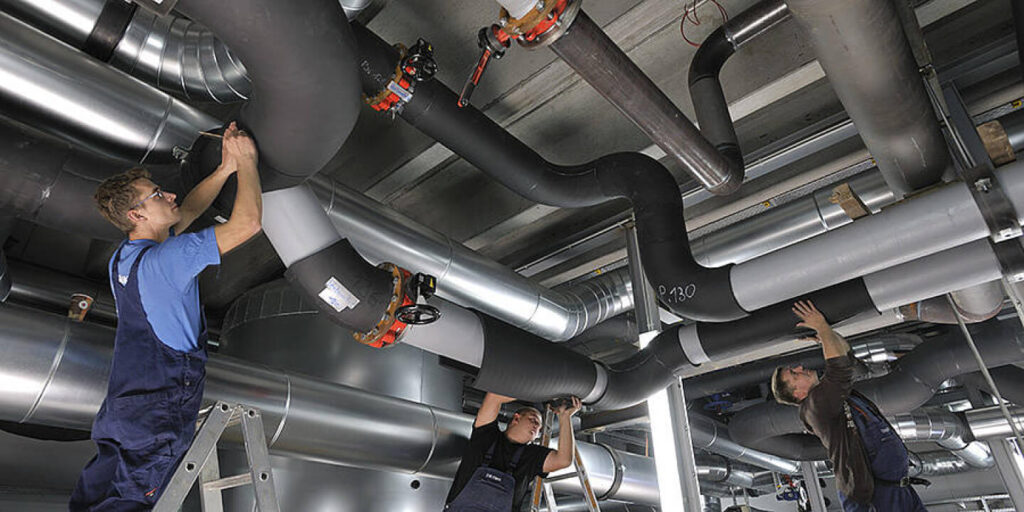 They are currently offering visa sponsorship jobs for multiple positions in their UK outlet. Some of these jobs in the UK for overseas applicants range from very skilled positions to others that just require a GCSE to hold down.
Warehouse Operative
A warehouse operative is current being sought for the Armacell office in the United Kingdom. This is a full time/permanent position which is open to international applicants. It also requires successful candidates to relocate to the UK.
Role And Responsibilities
Stock allocation and order assembly as required.
Working alone for part of the time.
Fork Lift Truck (Counterbalance and Order Picker) driver.
Assembling orders and locating correct stock in accordance with the picking list.
Amend order as directed by the Shift Leader.
Report stock irregularities to the Shift Leader.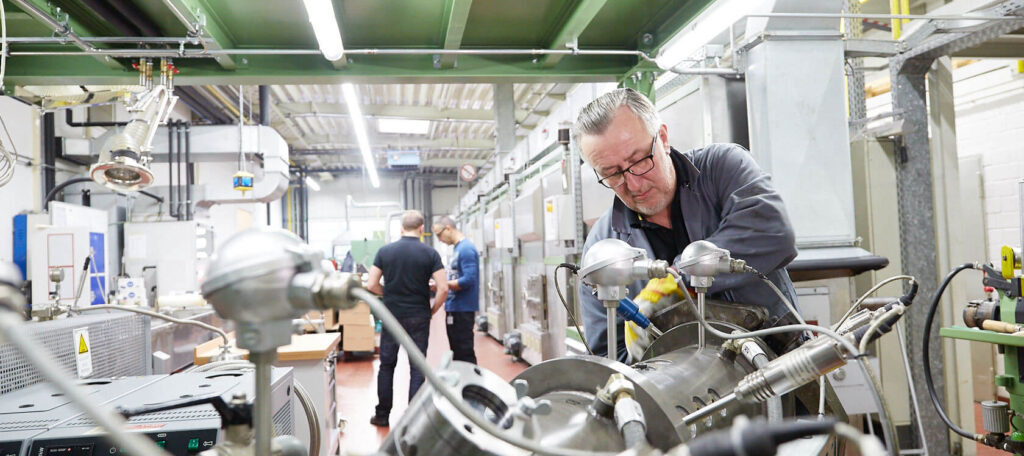 Loading transport in accordance with drop list directions.
Receive finished manufactured materials and allocate these to the correct location.
Use hand held data readers to establish correct location of stock.
Physical stock checks as and when required.
Unloading goods inwards as required.
Routine maintenance on stock movement equipment.
Stock transfers from outside warehouse
Criteria For Eligibility
Will hold a valid Fork Lift Truck Counterbalance licence
Will hold a valid Driving Licence
Ideally hold an Order Picker licence
Demonstrate a reliable track record
Safety conscious
Proactively support continuous improvement programs
Great attitude
Must be able to provide good recent references and proof of eligibility to work in the UK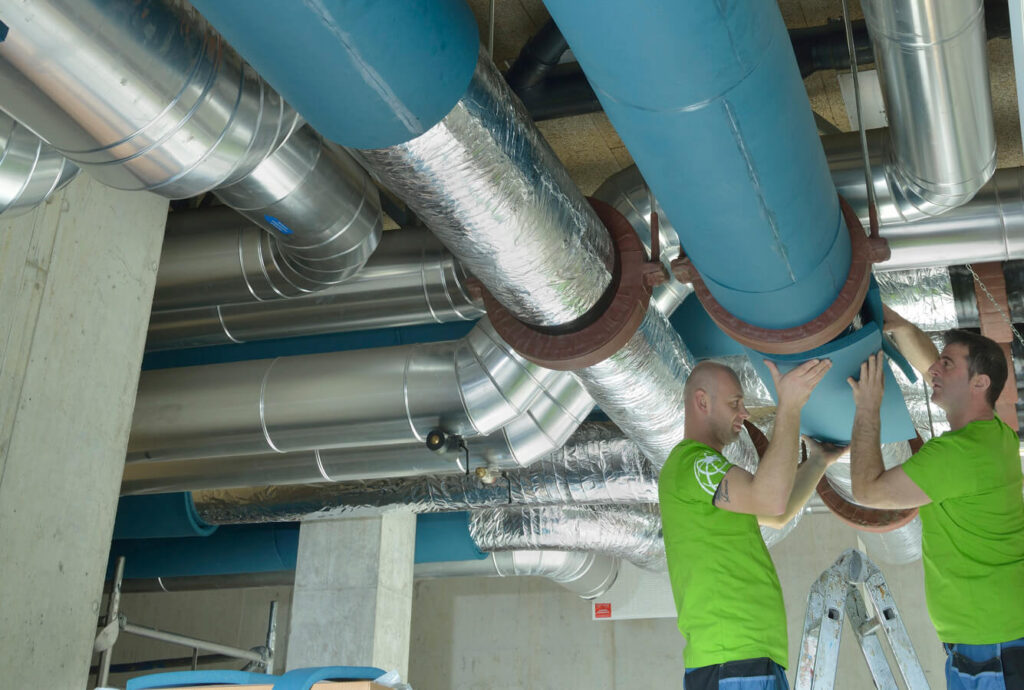 Additional requirements
Hours of work: 3 x rotating shift pattern (Sunday to Thursday while on nights): 6am-2pm, 2pm-10pm and 10pm-6am. All applicants MUST be able to commit to working across all three shifts.
High school or equivalent
2 years Warehouse / Logistics experience
Counterbalance Fork Lift Truck & Full UK Driving Licence
 Salary & Benefits
£10.51 per hour (basic salary)
2% of annual earnings service bonus
Up to 5% performance related bonus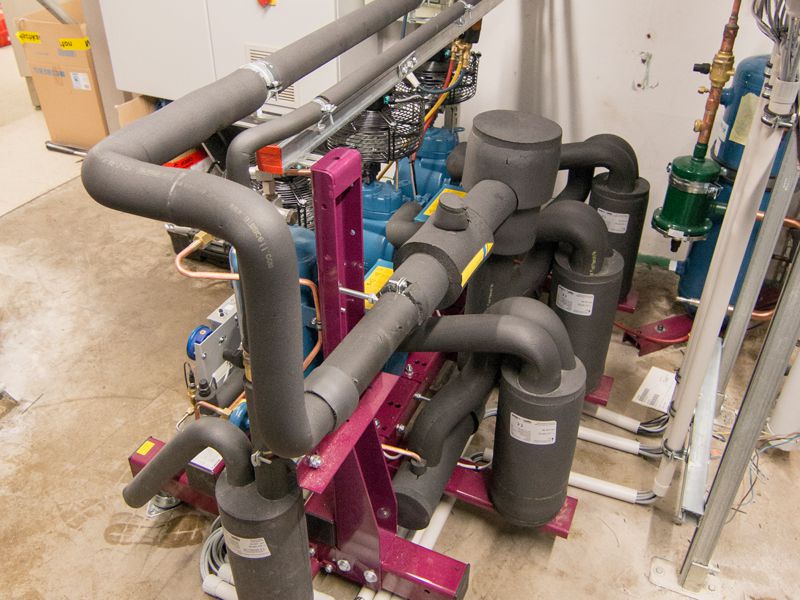 Generous defined contribution pension scheme (Armacell contributes 6% when Employee Contributes 3% or more.)
26 days annual leave plus 8 public holidays.
Life assurance of up to 6 times earnings.
Cycle to work scheme.
Free onsite parking.
Clean, well-organized and safety conscious working environment.
To apply for this position, send a cover letter and CV to komal.iqbal@armacell.com.
Gap Talent
Founded in the year 2000, Gap Talent is a company that specializes in financial recruitment for blue chip companies. Their client base has grown to include companies in Europe, United Kingdom, Ireland, Netherlands, Luxembourg, Channel Islands, Australia, South Africa, Nigeria and Mozambique.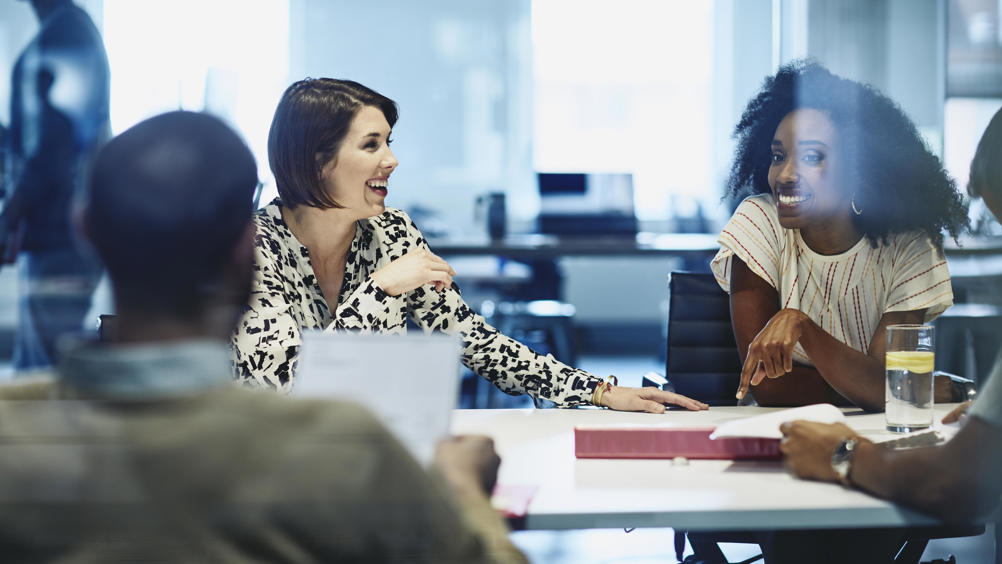 With a truly global footprint of clients, they offer unrivalled career enhancement opportunities. Gap Talent helps blue chip companies in their search and selection process, managing time and cost-effective projects.
They are currently looking for the right individuals for one of their clients in the UK to fill up visa sponsorship jobs.
UK Auditor
This position is for a 3rd year Audit trainee or recently qualified chartered accountant residing within the Southern Africa region. A fantastic career opportunity awaits the right international applicant to take up an auditor position in the UK.
Benefits
Opportunity to work for the most respected audit firm in the UK
Full sponsorship and VISA costs covered
Market leading salary and benefit packages
Excellent relocation package
Proficiency in the use of advanced technology and audit systems
Interested applicants should send their CV to Bianca Bester, senior talent manager via email; bianca.bester@gaptalent.com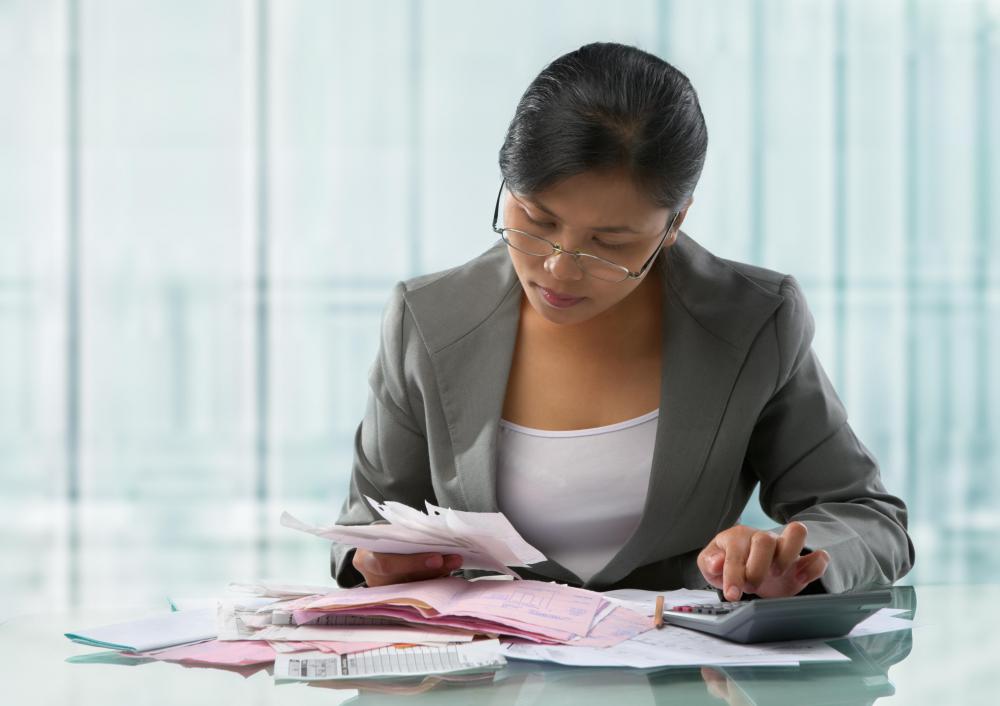 Ocado Group
The Ocado group has teams who are saddled with putting the world's retailers online using the cloud, robotics, AI, and IoT. They provide services to partner clients globally via their innovative advanced robotics technology, known as the Ocado Smart Platform ("OSP"), this drives their highly automated, multi-million-pound Customer Fulfilment Centres (CFCs).
In their CFCs – together with the proprietary software applications – they operate a world-class online grocery business that automates the single pick of products, ready for online delivery. Their UK office is currently offering a sponsorship opportunity for international applicants.
Customer Service Operations Manager – Weybridge
It takes a lot of busy people to ensure all their customer online orders are delivered, to help make this happen they are looking for proactive, energetic and enthusiastic Warehouse Operations Managers to work on at their spoke in Weybridge.
Reporting to the Senior Operations Manager, the Operations Manager is responsible for the successful running and operation of the spoke. The operations manager should ensure that the employees follow safe practices, work in a safe environment and that their customers receive outstanding, consistent and industry leading service.
The ideal candidate will achieve this by demonstrating visible leadership, driving employee engagement, efficiency and safety, whilst also advancing continuous improvement across all areas of the spoke. The successful beneficiary will have personal objectives and will be responsible for the performance of the team managers to meet demanding targets as well as ensuring that deadlines and KPIs are met.
This will then allow the spoke to maximize operational performance and efficiency, and ensure that high standards are achieved in process compliance and risk management. Duties will also include managing the team's resource level, preparing as well as justifying budgets and plans against expected volume.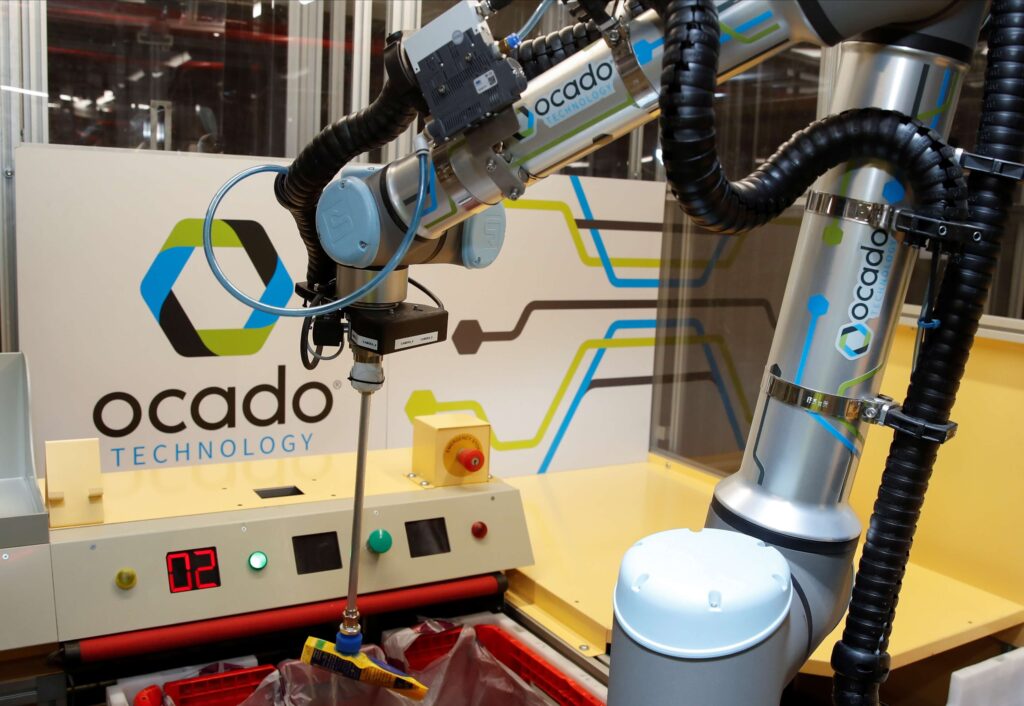 Criteria For Eligibility
Naturally the ideal candidate must be an excellent communicator and have good numerical skills, both verbal and written. Previous experience in a management role is essential and previous experience in a 24/7 logistical operations environment is desired.
He/she should thrive while working in a KPI driven environment and thinks quickly on his/her feet so can react to changing situations. Candidate will also have experience in leading large and diverse teams in a fast-paced environment.
Must have passion for developing people with a proven track record of spotting and nurturing talent demonstrable through formal talent mapping and succession planning. Have a working knowledge of computerized management systems and an ability to analyze and work to a strategic level.
High levels of PC/Microsoft package literacy, as well as experience and knowledge of best practices Health & Safety ways of working are a must for this role. The applicant will be purposeful and motivated; leading by example in stretching both himself/herself and the team and be punctual, reliable, flexible, professional and comfortable working alone or as part of a team.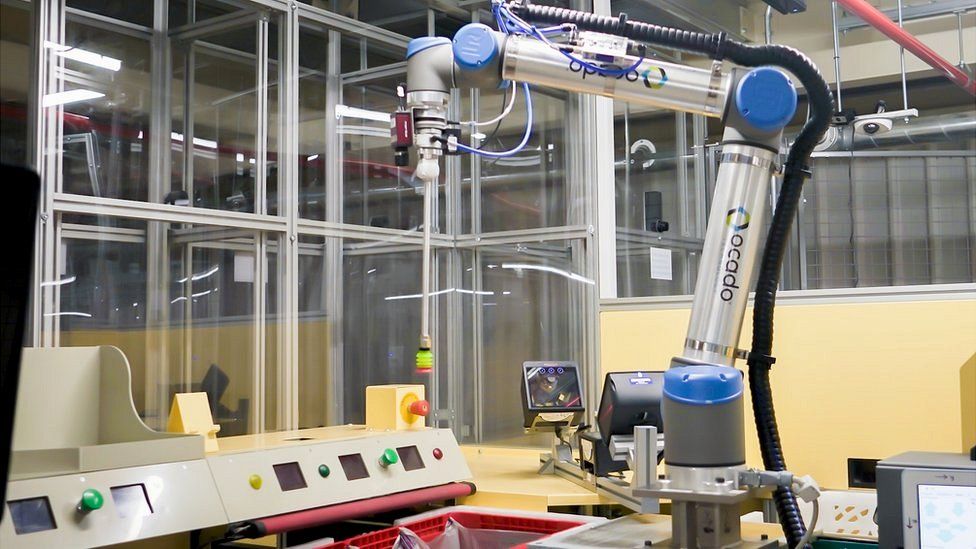 Benefits
The group's employee benefits are designed with the employee in mind, Ocado cares about people and they have ensured that a wealth of benefits that focus on employee well-being. Private healthcare; Car salary sacrifice and Cycle to Work schemes;
A range of amazing benefits, including Free Shares and Life Assurance; 15% off all Ocado.com shopping; Company shop offering discounts of up to 70% on groceries from leading brands and major retailers; Exclusive travel, retail and leisure discounts nationwide;
22 weeks paid maternity leave and 6 weeks paid paternity leave (once relevant service requirements complete); Enhanced Pension scheme, matching employee contributions up to 7% of salary; Employee Assistance Program.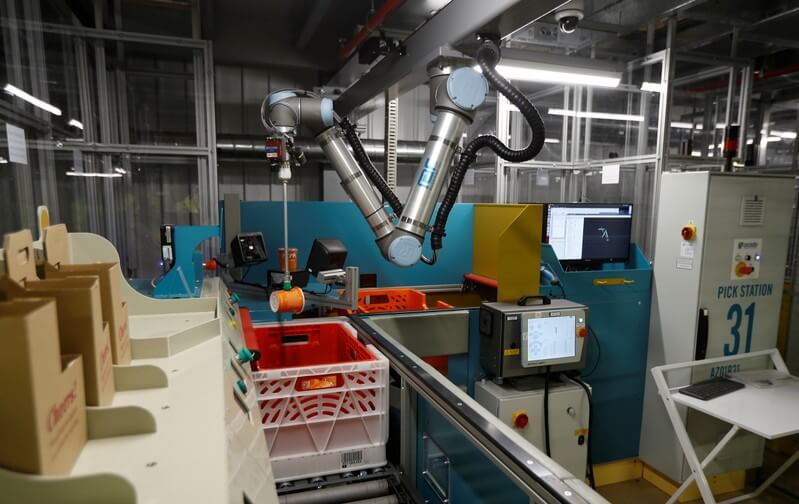 Ocado Employment Policy
Ocado is an equal opportunities employer and it takes its obligations under the Equality Act 2010 and Rehabilitation of Offenders Act 1974 very seriously. They treat all their employees fairly and equally, regardless of their gender, sexual orientation, marital or civil partnership status, gender reassignment, race, religion or belief, color, nationality, ethnic or national origin, disability, age, pregnancy and maternity, trade union membership or offending background, or the fact that they are part-time workers or a fixed-term employees.
Their employees and applicants for employment shall not be disadvantaged by any policies or conditions of service which cannot be justified as necessary for operational purposes. They welcome applicants from across the world.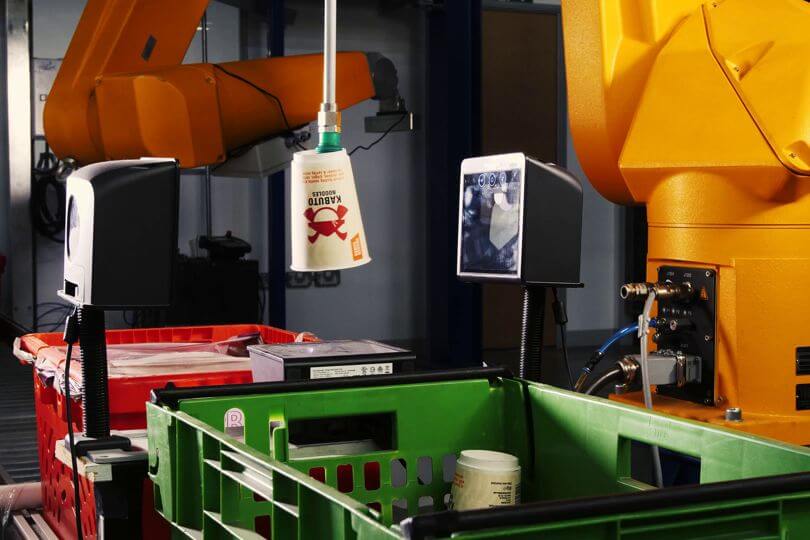 If employment is subject to sponsorship under the UK points-based immigration system, Ocado will only pay for the cost of a Certificate of Sponsorship for the applicant, including the Immigration Skills Charge (ISC) if applicable. The applicant will be responsible for the cost of his/her own visa application and the Immigration Healthcare Surcharge (IHS).
Application closing date is the 21st of October 2021, but might be closed sooner depending on the number of applications that come in.
Click here to apply for this position.
How To Apply For Jobs In The UK For International Applicants
All above listed jobs in the UK for international applicants can be applied for on the individual company's website. They do not require the services of third-party companies such as recruitment agencies as decisions regarding application processing is handled in-house.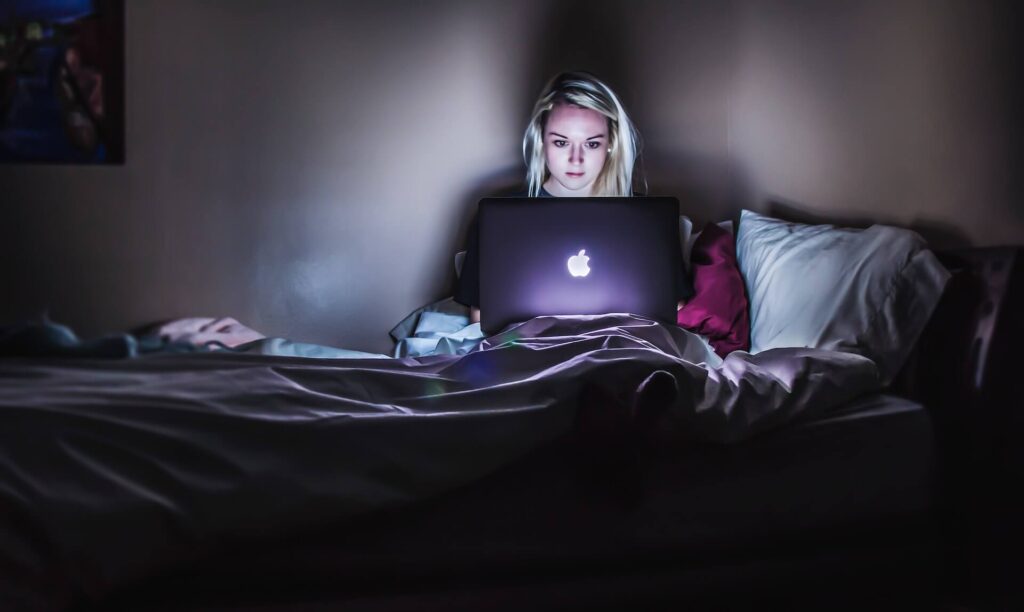 Positions that are handled by recruitment companies are stated, but other than that applicants should disregard the need to use third-party recruitment companies to apply for these positions. There are however, positions that require applicants to apply by sending their CVs and cover letters to a designated email address which belongs to the recruitment department of the company.
In such cases, this instruction should be followed to the later. Applicants must be mindful of the closing date for a vacant position as applications will not be entertained when the closing date for an opening has passed.
How Jobs In the UK For International Applicants Are Processed
After the closing date for advertised positions have passed, applications for jobs in the UK for international applicants will be processed by screening candidate's work history so as to see how they stack up with the hiring company's values as well as criteria for eligibility.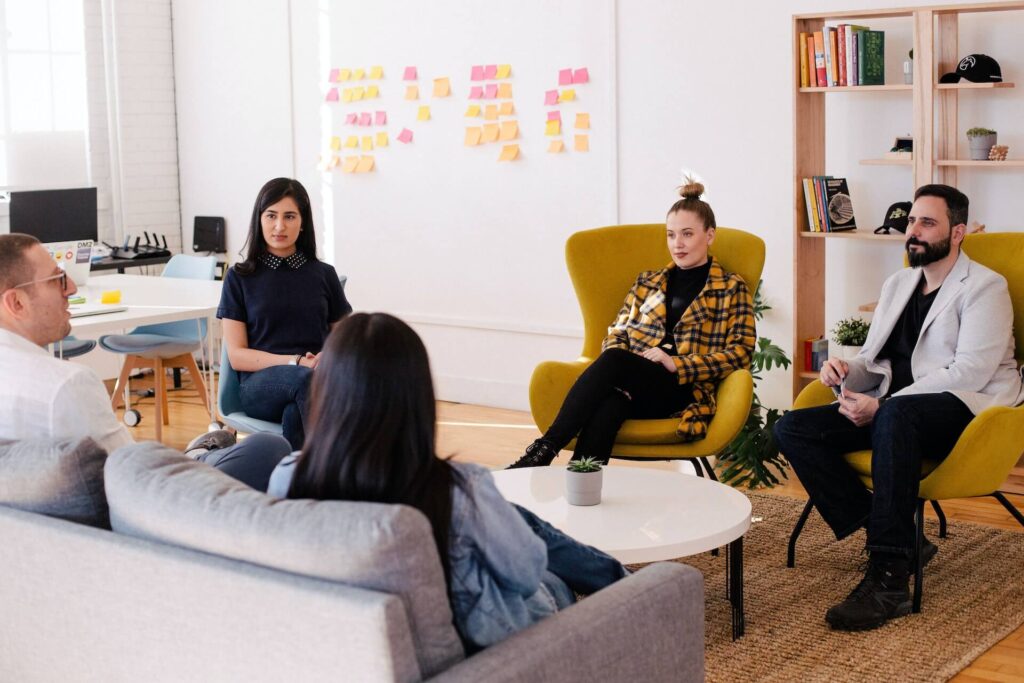 Applicant's application that checks all or most of the boxes will be moved on to the next phase of the recruitment process. The ones that don't will be rejected and depending on the hiring company's disclosure policy, might get an email explaining that they did not qualify for the next stage.
The next phase in the recruitment process requires reaching out to all appropriate references provided on the overseas applicant's CV and getting a feel of the candidate's work ethic. Some companies might go as far as looking up the applicant on linkedIn and reaching out to the applicant's connections.
At this stage, successful applicants for these jobs in the UK for oversea applicants are scheduled for individual interviews. Before which extra documents might be demanded. Candidates that pass the interview will be moved to salary negotiations, then onboarding.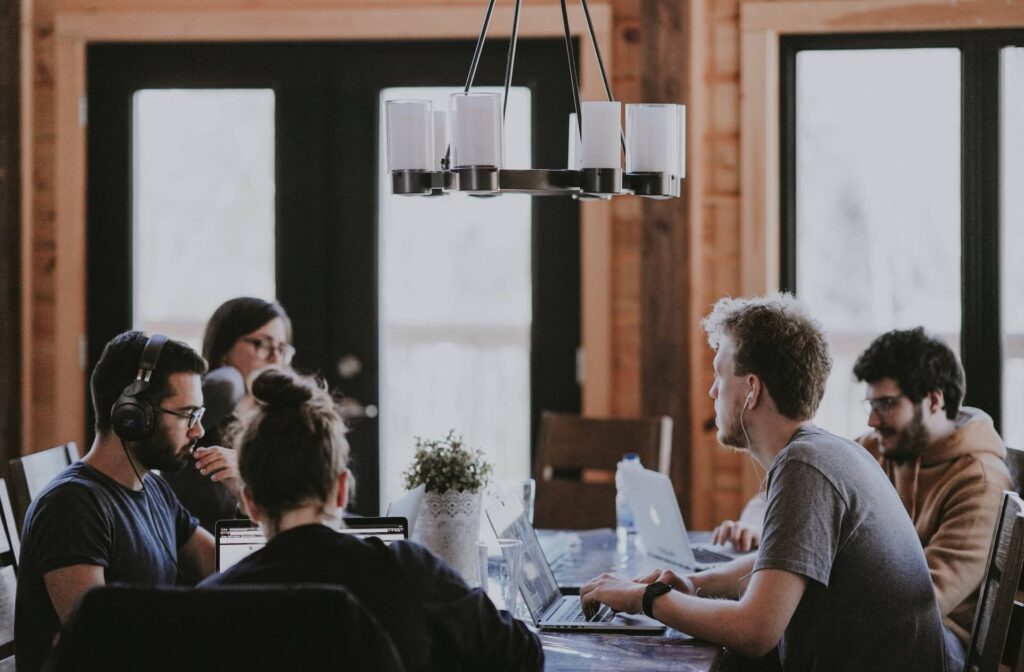 For each stage in the recruitment process, the number of applicants will keep shrinking, when the UK companies offering sponsorship jobs get the number of applicants they desire. At which point a certificate of sponsorship is sent for the work visa application process.
New Immigration Policies And How It Affects Jobs In The UK For International Applicants
The United Kingdom uses its list of skill shortage occupations to grant different categories of work visa to international applicants, this is of course due to increase in the competence level in sectors that lack professionals.
However, what the government of the UK did not foresee is the number of dependents that sought relocation with the primary applicants coming in to take up skill shortage occupations. Due to this oversight, the UK is starting to experience a housing deficit which is forecasted to affect future expats relocating to the UK for work.
To combat this challenge, the home office of the United Kingdom is looking to restrict the freedom that was previous enjoyed by dependents, such as the rights to get employed when they make their way into the country, with a view to limiting the number that lands on their shores annually.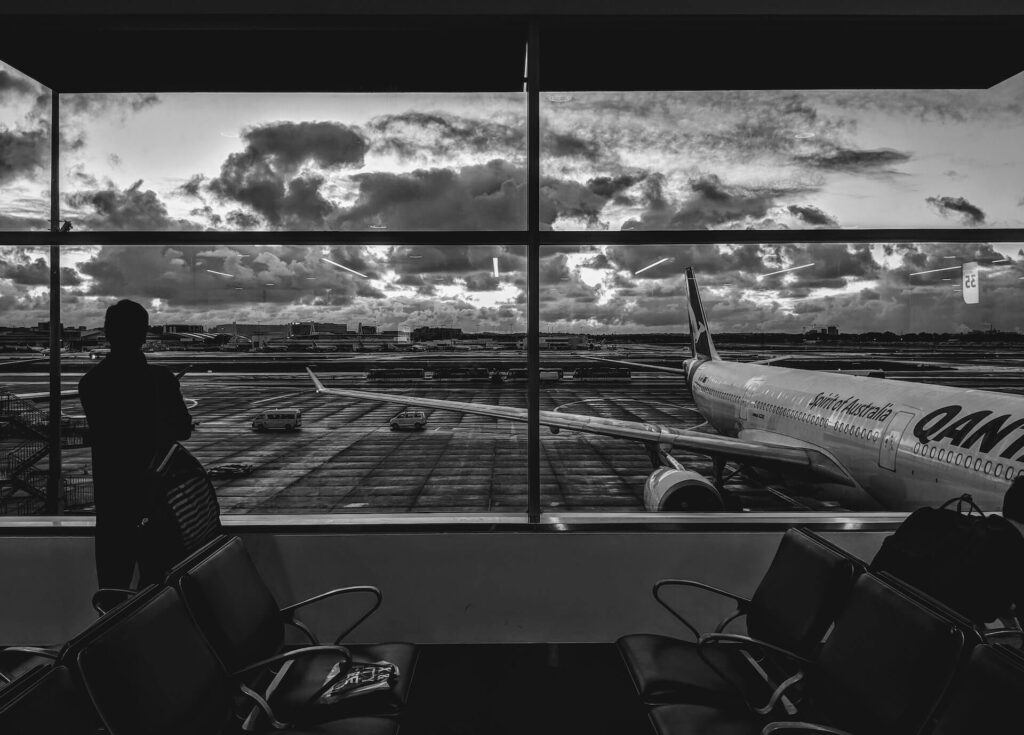 With dependents unable to get work, it means that irrespective of the number that makes up the family of a primary applicant, the responsibility of looking after a large family that relocates with the international UK job applicant increases. Candidates need to bear this in mind.
Conclusion
There are diverse jobs in the UK for International applicants, most people are of the impression that working in care homes or health care facilities as healthcare assistants or support workers are the only way to relocate to the United Kingdom as a foreign professional.
This is far from the truth, almost every profession stands a chance of being able to immigrate to the United Kingdom for work, applicants just need to make sure that these positions are covered by the UK skill shortage occupations for them to be eligible for a work visa.
While applying for jobs in the UK for international applicants, candidates should endeavor to carefully read the criteria for eligibility and be sure that they meet them before they apply for these positions to avoid being rejected.
Honesty is usually the best policy; candidates should try to avoid exaggerating or falsifying work history or past work duration. And all references need to match with said company worked for. It is at this stage that most applicants fail, they try to game the system but always fall short.
Also, overseas applicants need to update themselves on new immigration policies and understand the consequences for their dependents, particularly the ones who they plan to relocate with so as to avoid any inconvenience or stress this might cause them going forward.
Do you qualify for these jobs? Is your profession covered here? If not, which occupation will you like to get job notifications for?