Thanks to the global talent visa, individuals interested in immigrating to the United Kingdom no longer need UK visa sponsorship from a UK employer to enter the country. Getting a job in a UK company from overseas is now seen as a bonus, instead of a mandatory requirement.
Related Article: Global talent visa UK: The easiest way to self sponsor your UK work visa
Related Article: Jobs in the UK for international applicants
There are still people who are interested in securing employment within companies in the United Kingdom who are hiring for certain positions across select fields. This eliminates the need to get endorsed and can fast track beneficiaries to the talent visa application stage.
In this article, we will be highlighting companies in the academia and research field as well as those in art and culture together with digital technology who are currently hiring professionals globally to positions that will qualify them for a global talent visa.
Job Openings That Don't Require UK Visa Sponsorship
From the foregoing, it is obvious now that there are job openings for foreigners outside the United Kingdom that does not require a UK visa sponsorship. These vacancies are only open to people across select fields.
Some companies offering employment in these fields are;
Klynveld Peat Marwick Goerdeler (KPMG)
KPMG is a multinational professional services company. It is one of the topmost accounting organizations in the world, with headquarters in Amstelveen, Netherlands even though it was initially registered in London, England.
This accounting juggernaut houses a network of businesses present in 145 countries, with more than 236,000 staff on their payroll. Their areas of competent are; financial audit, tax and advisory. In a bid to further specialize its services, the tax and advisory component of their business are further segmented.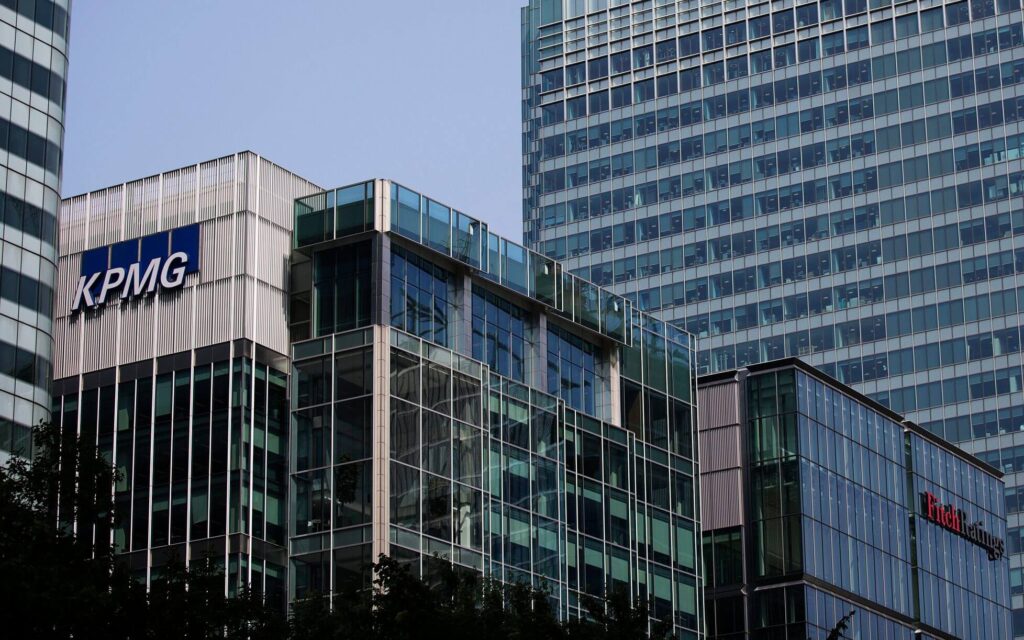 The advisory arm of KPMG located in the United Kingdom is currently hiring professionals globally on a full-time basis to fill up specialized research-based positions, these candidates are required to undergo a 3-day training before taking an assessment test.
Insight Placement Black Heritage Talent – Consulting Insight London
The insight placement black heritage talent offered by the London insight consulting team is a 3-day program targeted at students with interest in pursuing a career in consulting. The title black heritage means this is for students who identify as Black, African, Caribbean, Black British or Mixed/Multiple ethnic groups.
As the insight program is not that long (3 days), the focus for each applicant will be to ensure every second counts. This is an opportunity to learn new skills, enhance CVs, learn about the world of work and, importantly, potential beneficiaries get a chance to have their foot in the door of one of the leading professional services firms.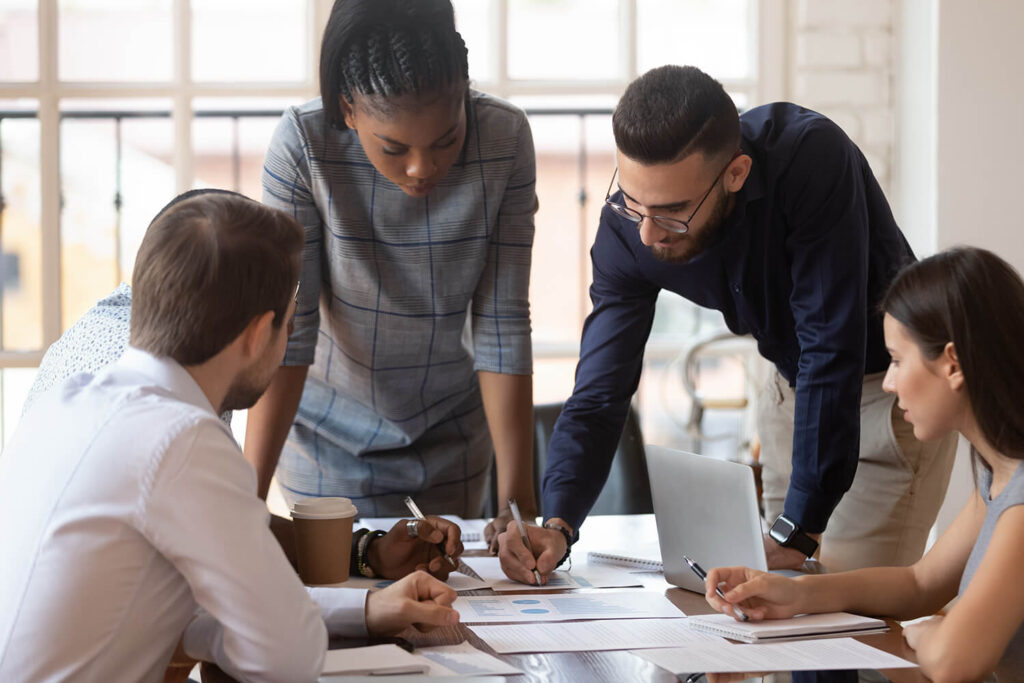 Successful applicants will get the chance to learn about the KPMG business model as well as develop their professional skills across the research frontier. During the course of this program, beneficiaries will have the opportunity to meet with different members of the consulting team and will be given the chance to explore various career opportunities.
Geared at testing students graduating in 2023 or those who are already done with their schooling. While taking part in this program, participants will be given the opportunity to secure positions in the KPMG 2023 consulting graduate programs, if they are able to successfully scale the assessment huddle.
Successful program participants might be asked to choose their preference in the consulting program they will like to specialize in. The programs that can be chosen are;
Customer service
Financial transformation
Operational transformation
Forensic
Risk & regulatory
Actuarial
Governance, risk & compliance services (GRCS)
People consulting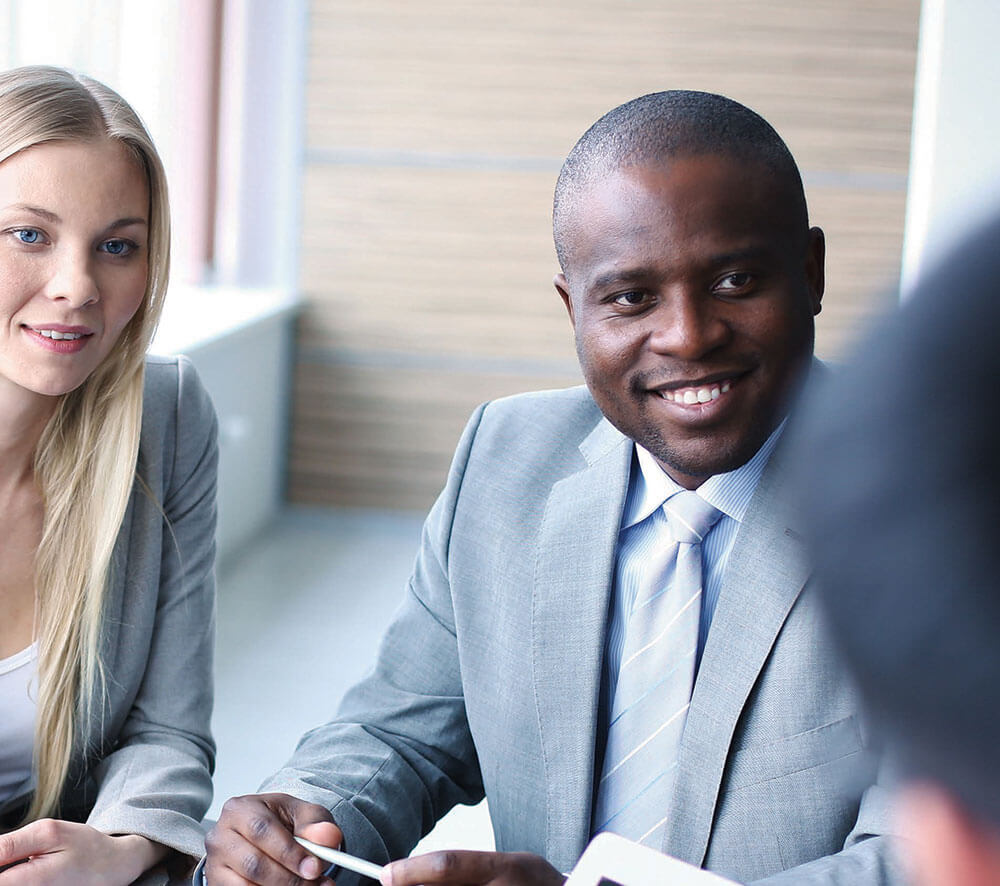 Criteria For Eligibility
It is believed that at KPMG, everyone brings a unique perspective, so they want to ensure that all applicants have the best opportunity to demonstrate their potential when accepted. To this end, they have designed their application process to assess everyone's potential in the context of their educational and personal circumstances to ensure that each beneficiary has the skills to succeed at KPMG.
Applicants will generally be required to demonstrate the following (*or their equivalent). Those who do not meet all the below criteria or are a few grades or points short, are still encouraged to apply. As each applicant will be given the option to provide additional information.
This will enable KPMG assess their application and potential in the context of their socio-economic background and/or taking into account any extenuating circumstances. The criteria for eligibility are;
Grade 5 or B GCSE* Maths
Grade 5 or B GCSE* English Language
120 UCAS points* from your 'top' 3 grades, excluding General Studies under the 2017 tariff point system at A Level (300 UCAS points pre-2017)
2:1 (or on track to achieve a 2:1) degree in any discipline.
It is important to note that throughout the recruitment process KPMG will look to learn more about each applicant's strengths.
Click here to apply for the insight placement black heritage talent program.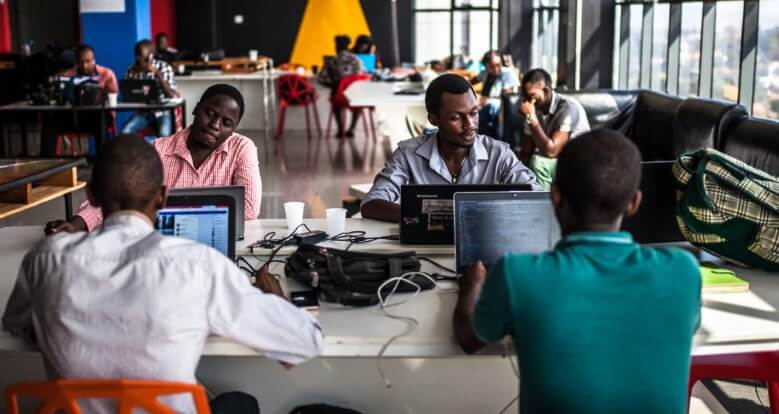 University Of Aberdeen
The University of Aberdeen is regarded as the foremost public research university in Aberdeen, Scotland. An ancient university  founded in the year 1495, making it the 3rd oldest university and in fact the 5th oldest in the United Kingdom as well as among English speaking institutions.
According to The Times and The Sunday Times, the university of Aberdeen has consistently ranked among the top 160 universities in the world and within the top 20 universities in the United Kingdom. It was ranked 13th by The Guardian in its list of top 20 universities in the UK.
Their school of medicine, medical sciences and nutrition currently has open positions for exceptionally talented individuals or leaders in the field of research. These positions are open to people in the UK as well as global applicants.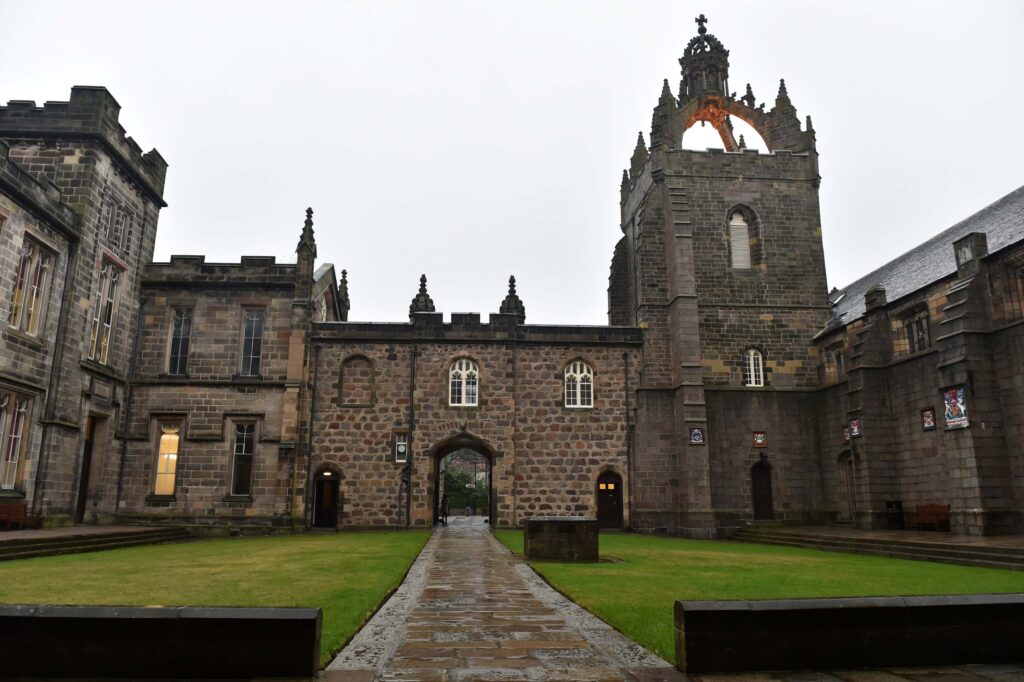 Research Assistant/Research Fellow
The university of Aberdeen seeks to employ a research assistant or research fellow on a full-time basis. To be successful, applicants must have qualitative experience to be able to work in a number of national institute for health and care research (NIHR), health technology assessment funded clinical trials as well as contribute to other trial methods.
Job Responsibilities
The deadline for this position is 30 November 2022. Beneficiaries of this role will provide qualitative research support to several trials including REGAL and DIAMOND, alongside other related work. These trials are hefty multi-centre trials with different challenges to recruitment and retention of participants.
This research position is aimed at using mixed-methods to identify the challenges in recruitment, especially with regards to patient and clinician preference for treatment, perceptions of equipoise, and acceptability of interventions.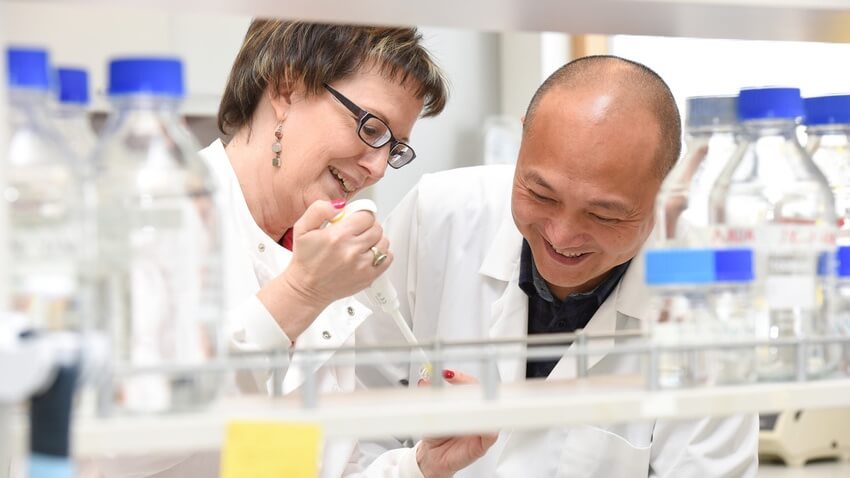 This role is very important as results from this project may lead to changes to the way the trial information is presented, recruitment consultations are framed or the requirements for staff training. Contributions to other trial method projects exploring recruitment and retention will also be required.
Salary Expectation
Successful applicants should expect that their salary will be at the appropriate point on the Grade 5 salary scale for Research Assistants (£29,619 – £33,314 per annum) or the Grade 6 salary scale for Research Fellows (£35,333 – £42,155) and negotiable with placement according to qualifications and experience.
Applicants should take note that depending on their previous experience they may take more of a lead role in this work or they may be closely supervised and supported by experienced qualitative researchers within the team.
Click here to apply for the research assistant position offered by the university of Aberdeen.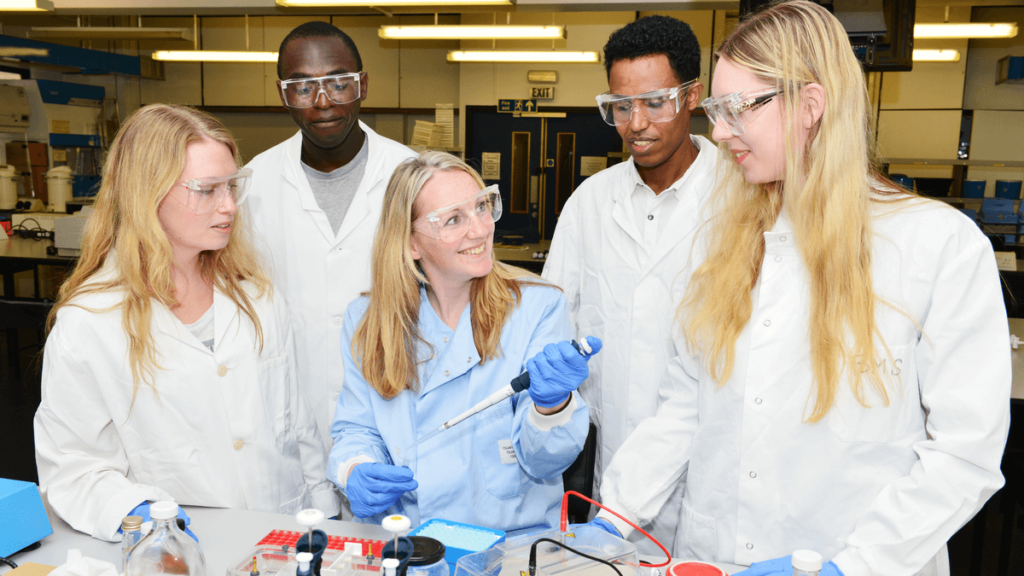 MRC London Institute of Medical Sciences
The medical research council London institute  of medical sciences is a foremost biomedical research institute based in West London, UK. Their key focus at the institute is understanding the molecular and physiological basis of health and diseases.
Established in 1994, the London institute gets its core funding from medical research council such as the laboratory of molecular biology at Cambridge University. It is also hosted by the Imperial College London at the Hammersmith hospital.
Led by Amanda Fisher, the MRC London institute of medical science is part of the institute of clinical sciences (ICS), which is a department in the imperial college London, faculty of medicine. They have job openings for both local and global applicants.
Postdoctoral Research Scientist
A talented and self-motivated computational or wet lab scientist is sought to work on a collaborative project between the Meiosis group (headed by Enrique Martinez-Perez) and the Developmental Epigenomics group (headed by Juanma Vaquerizas) at the MRC London Institute of Medical Sciences (LMS) at Imperial College London.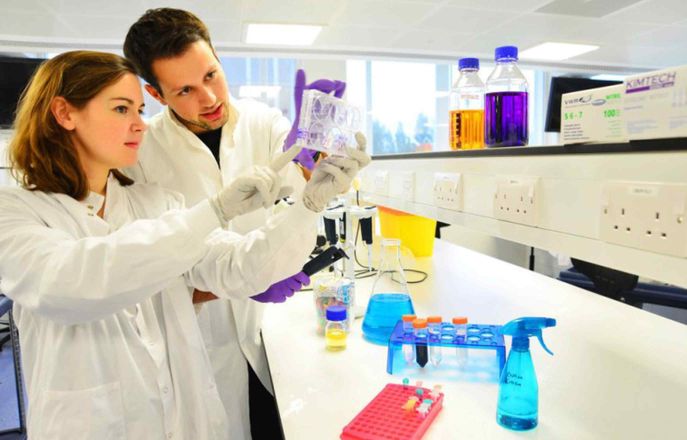 The successful candidate will work within the two research groups to expound how different cohesin complexes regulate chromosome structure to ensure normal development and fertility in the nematode C. elegans.
The ideal applicant should have a background in 3D genome organization, regulation of transcription, or related fields, and prior experience in computational analysis of high-throughput genetic analysis techniques, such as Hi-C, ChIP-seq, and RNA-seq. The position is available to be filled immediately, but start date can be flexible.
Job Responsibilities
To plan and carry out research in accordance with the project aims
To attend project and related research group meetings
To interact and collaborate with group members
Write-up and publication of work in peer-reviewed journals
To take an active part in the academic activities of the London institute of medical sciences
To attend and contribute to journal clubs and seminar presentations
Presentation of data at national and international meetings
To form good working relationships with other members of the group as well as internal and external collaborators
To assist others and co-supervise students when required
Essential Criteria For Eligibility
PhD (or equivalent) in an area of the Life Sciences
A first author paper (published or submitted)
Experience with computational analysis of genomic data sets
Extensive experience in computational analyses of NGS-based datasets and data integration
Evidence that the candidate can plan and carry on a research project
Excellent programming skills in languages such as R or Python
Previous experience using high-performance computational environments and the UNIX command line
Proven proficiency in employing quantitative methods for data analysis
Excellent written communication skills
A strong interest in genome organization and function
Ability to conduct reproducible research
Ability to conduct a detailed review of recent literature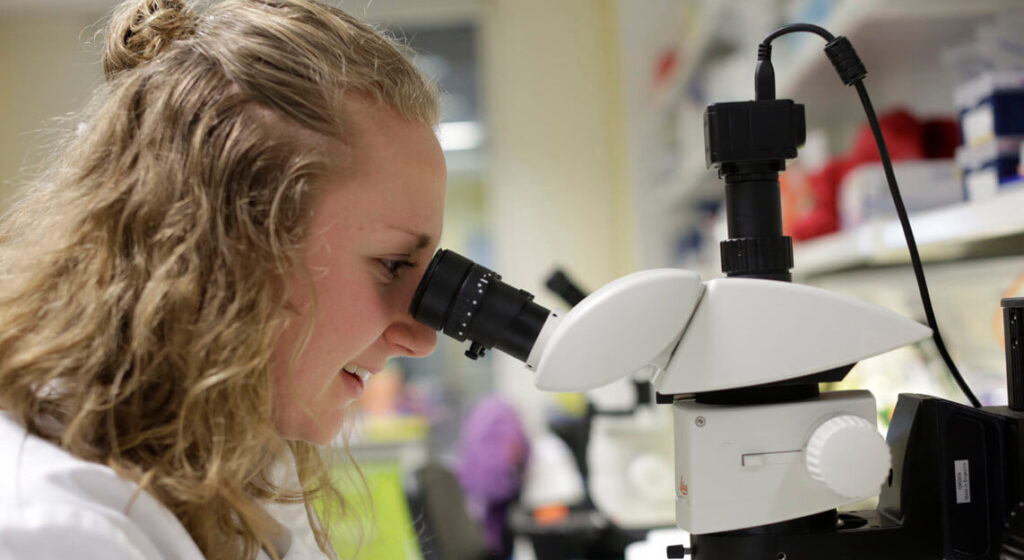 Ability to develop and apply new concepts
Creative approach to problem-solving
Excellent verbal communication skills and the ability to deal with a wide range of people
Ability to direct the work of a small research team and motivate others to produce a high standard of work
Ability to organize own work with minimal supervision
Ability to priorities own work in response to deadlines
Willingness to work as part of a team and to be open-minded and cooperative
Flexible attitude towards work
Discipline and regard for confidentiality and security at all times
Willingness to work out of normal working hours if the requirements of the project demand
Willingness to undertake any necessary training for the role
Desirable Criteria For Eligibility
Wet lab experience
Experience with basic molecular biology experimental approaches
Strong publication record and exposure to scientific meetings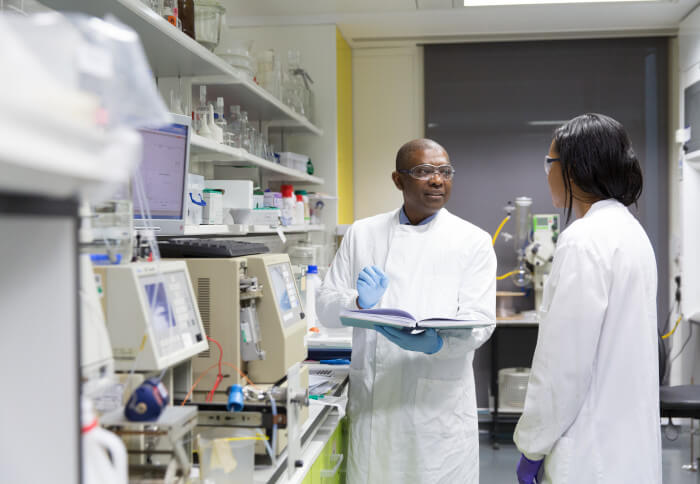 Benefits
This position qualifies for endorsement by UKRI for a UK Global Talent Visa, for which the successful applicant is likely to be eligible to apply. Immigration costs for applicant (100% visa and 100% Health Surcharge) and immediate dependents (100% visa and 50% health surcharge when applying with main applicant) can be reclaimed from LMS after taking up the post (terms and conditions apply).
Apply for the position by clicking here.
Nottingham Trent University
Nottingham Trent University prides itself as a great place to work in. They take care of their colleagues with flexible and competitive packages, offering opportunities for genuine professional progress. The value and respect placed on staff welfare makes this institution one of the best places to work in.
This premise is hidden in their purpose statement, which is creating a strong and diverse workforce to maintain any measure of success achieved. Their award-winning research is celebrated around the world, this is brought about by key strategic partnerships.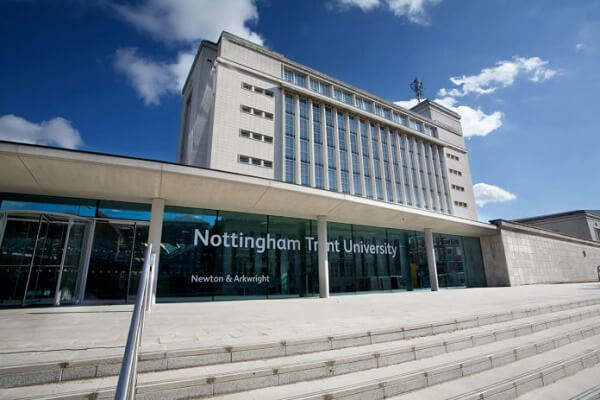 As well as the ability of their people to shape, create and innovate, in whatever capacity they venture into. The continued success recorded, underpinned by the number of prestigious national awards the institution has been able to garner over time has hinged on two commitments: creating excellent global collaborations and harnessing the talents of all their people.
NTU is perceived to be a university at the peak of its powers. However, it is believed that more can still be done to push the envelope further. Thus, they have job openings for individuals who can aid them in achieving their mission to become 'the university of the future'.
Research Fellow in Architectural & Urban Heritage
This position is a fixed term contract that expires on 31 November 2023. Nottingham Trent University is looking to hire a Research Fellow in Architecture & Urban Heritage, within the subject area of Architecture and Urban Heritage Preservation and Regeneration.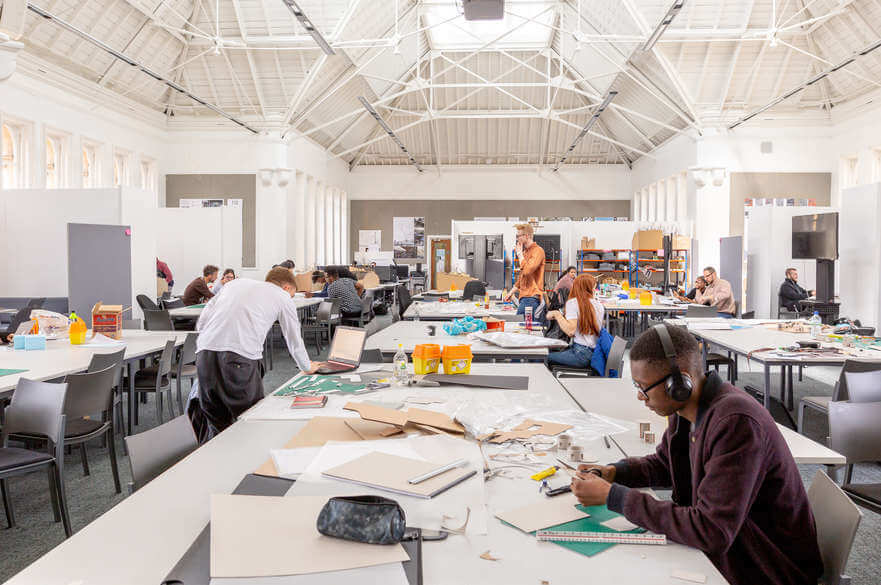 The beneficiary of this position will be based at the Centre of Architecture, Urbanism and Global Heritage at the School of Architecture, Design & Built Environment.
Job Responsibilities
The appointed Research Fellow will work on funded research in architectural and urban heritage preservation and development. This involves data collection, archival analysis, running training workshops and capacity-building activities with international partners.
The role involves working with a large international research team from multiple disciplines on an interdisciplinary approach to preserving vulnerable community heritage in remote regions. The project includes a wide range of impact and public engagement activities with local communities and groups, as well as working with policymakers, community groups, and international partners.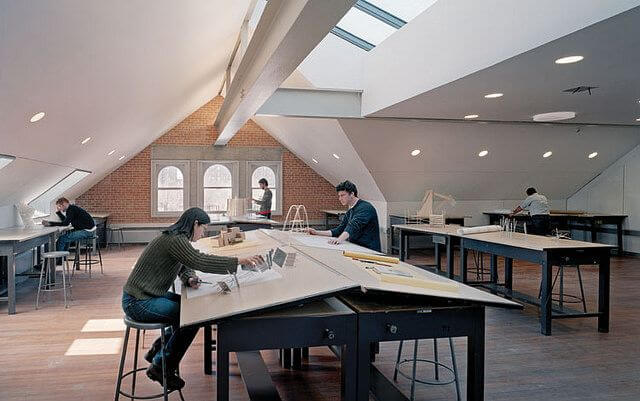 Successful recipients will be expected to attend necessary training and research workshops, events and project meetings, as well as contribute to the management of the project, meeting milestones and collaborating with different partners, national and international.
The duty specification for this job involves one or two international travels as part of the project activities. This role involves contributions to the project reports, publications and further grant applications.
This role runs for 12 months, developing a facilitating role during the project, working closely with Professor Gamal Abdelmonem, assisting in their smooth running, collecting relevant stakeholder data, and iterating the initial journeys, and coordinating events, activities and publications.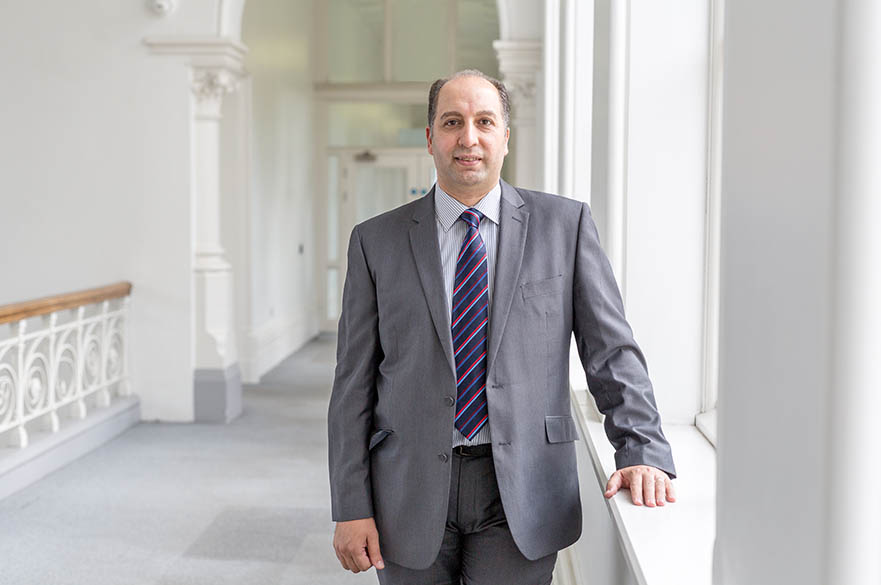 Criteria For Eligibility
Experience in architectural and urban heritage research in preservation, management and technologies.
Experience in undertaking coherent research activities, methodologies and investigations in challenging contexts.
Knowledge of developing and applying visualization tools to develop spatial and visual datasets, media communications and material for public dissemination for the public audience.
Track record of writing high-quality peer-reviewed research publications in architecture, urbanism, or heritage studies
Excellent visualization skills, including Illustrator, Photoshop, and AutoCAD.
the ability to work well in multidisciplinary teams,
professionalism in dealing with external project partners, and
be prepared to work sensitively, reflexively, and under instruction from the research team.
Click here to apply for this position and for more inquiries email Professor Mohamed Gamal Abdelmonem at m.gamal@ntu.ac.uk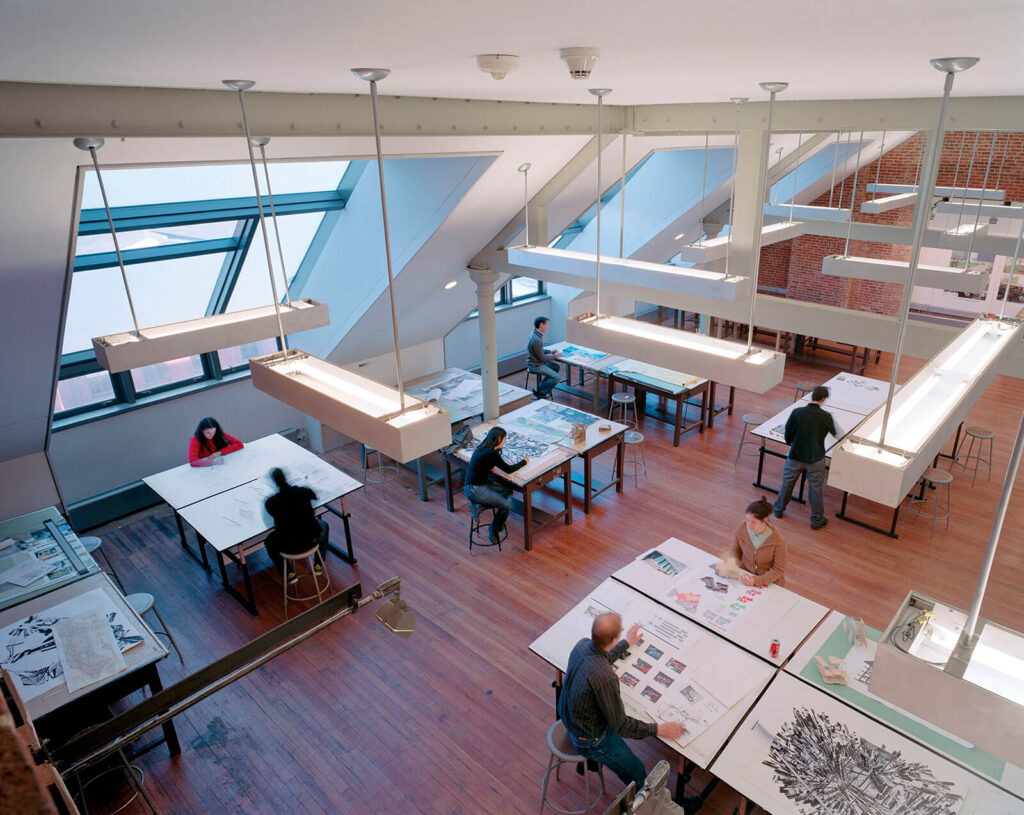 Just Eat Takeaway
With a little over 94 million active users across 22 countries, Just Eat Takeaway.com, is a global food tech company, connecting their customers from Amsterdam to Auckland with the food they love.
As a growing business, they are searching for opportunities to perfect their processes and implement methodologies that help their teams to thrive locally and globally. They are thus looking for technically gifted individuals to fill up some job openings in their London outlet.
Early Careers – Information Security Program
The early talent – infoSec program is specifically designed to develop beneficiaries of this position across an 18-month period of learning, growth and delivery within the just eat takeaway information security team.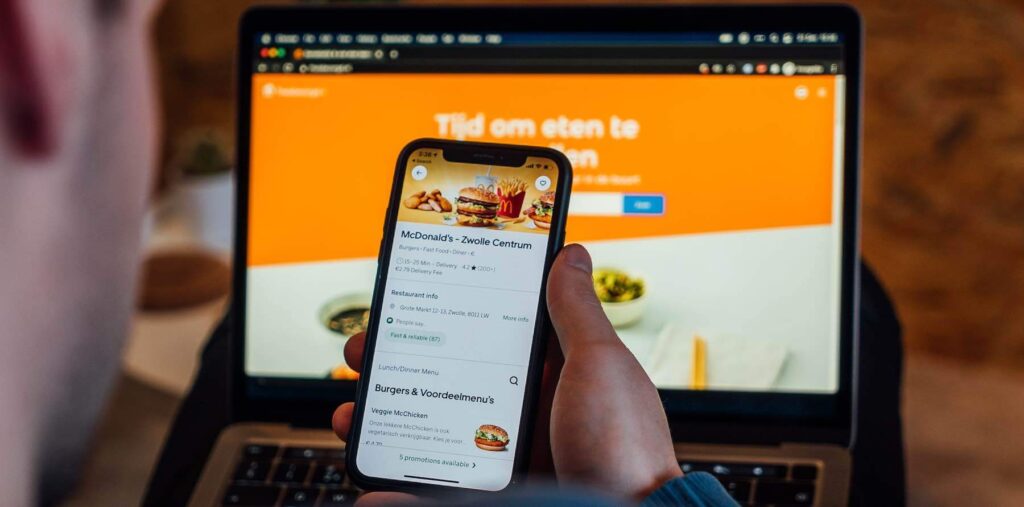 Upon being accepted into the Program successful applicants will undergo intensive training in their first two months. Their training will be focused on making use of the immersive labs and learning content to help establish foundational knowledge.
Recipients will undertake a number of defined rotations for fixed periods with different teams across 18 months which may include application security & security operations to aid learning of the business, develop positional understanding of the business and ultimately support in delivering key business projects.
Job Responsibilities
As part of this varied role, the company is also counting on potential applicants to:
Undertake training based on capabilities needed to learn through courses, workshops and mentoring.
Start taking on tickets in the security backlog under the support and guidance of the team.
Work with and start shadowing security and app security engineers to see how they solve issues and the impact of their solutions and actions.
Support the team with penetration testing, assessments and remediation tasks.
When ready conduct and run own penetration and manual tests and conduct assessments of web application technologies.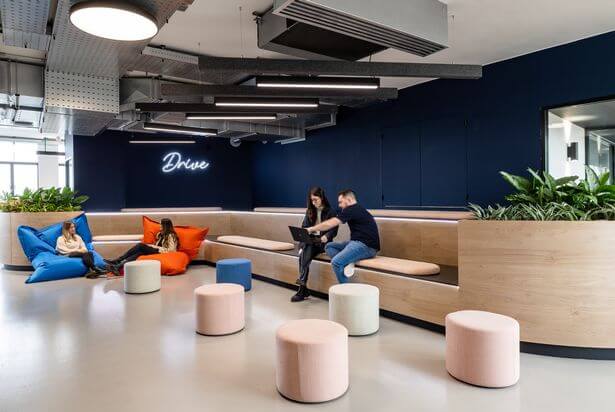 Criteria For Eligibility
Some previous knowledge/training of InfoSec or relevant experience in Hackathons / Capture the Flag competitions
A good problem Solver with humble & inquisitive approach
An Analytical thinker
Ability to adapt and work in a truly international and fast-paced business
A proactive attitude
Unrestricted right to work in UK
Benefits Of Working With Just Eat TakeAway
Just eat takeaway offers their staff the chance to develop and grow alongside top talent in one of the world's leading food delivery companies. By providing a creative, dynamic and innovative environment, employees are empowered to operate with the necessary ingredients for success.
Click here to apply for this job opening.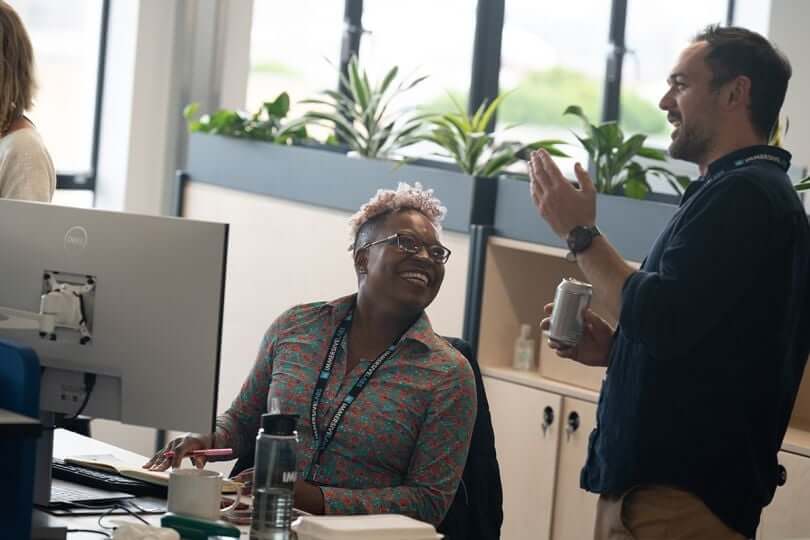 Are These UK Visa Sponsorship Jobs?
None of the above job openings are UK visa sponsorship jobs. Instead applicants are required to self-sponsor their work visa such that when they arrive the United Kingdom, they already have the right to work in the UK.
Individuals who seek UK visa sponsorship will be turned down when they apply for the above positions, if they seek assistance in the visa procurement process or if they apply for the global talent visa, but do not meet the criteria for eligibility as experts in the eligible fields.
What If I am A Student In The UK? Can This Companies Offer Me UK Visa Sponsorship Assistance?
Students in recognized disciplines can apply for a change in visa status, switching from their student visa to a global talent visa, if they meet the criteria and requirements laid out by the UK home office. There are also UK companies willing to sponsor tier 2 visa.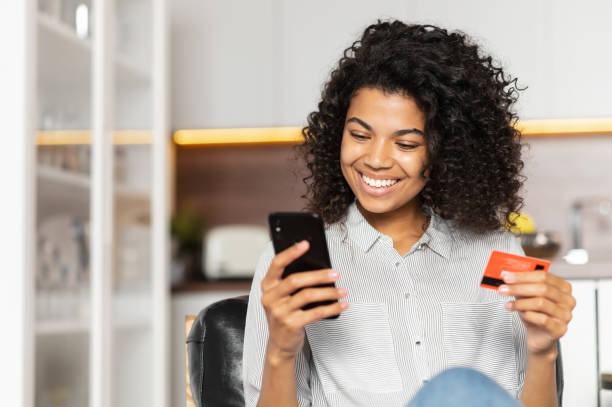 However, in looking to get this done, there are different category of fees which must be paid. Without which the process of changing the status of a visa will be impossible to undertake. There are a lot of options for international students that could see them switch to a global talent visa.
Conclusion
There are visa categories that don't require applicants to get UK visa sponsorship. These individuals who must be leaders or potential leaders in select fields recognized by the UK home office can self-sponsor their work visa securing a right to work in the UK upon arrival.
This levels the playing field such that immigrants who are the recipients of this visa can compete with the locals in their target counties for job opportunities such as the ones highlighted above. However, even though no UK visa sponsorship is required, the global talent visa alone is not enough to land these jobs.
Applicants are expected to meet the criteria for eligibility to stand in good stead to be accepted by their respective UK employers. Upon acceptance, instead of a certificate of sponsorship which is normally the document offered to communicate visa sponsorship, a letter that highlights the position in which the candidate will be taking up as well as other pertinent details will be sent to the UK home office by the employer.
What do you think about these job openings? Do you qualify for anyone of them?