​Is moving to Malta high up on your bucket list? Do you think a change in work environment will do you some good? Then look no further than Malta. This tiny island is a magnet pulling new residents year on year. People relocating to this destination with thoughts of starting over.
Related Article: New Zealand visa waiver: The easiest way to move to NZ
Related Article: Global talent visa UK: The easiest way to sponsor your UK work visa
For one, Malta is the smallest country in the European union. Most have confessed to being taken by its natural beauty as well as its architectural gems plus Mediterranean lifestyle that can be observed in every facet of design and mannerism on the island.
In this article, we will be highlighting everything that has to do with moving to Malta, documents required, the pros and cons to moving to this island so that intending immigrants can make informed decisions about whether to move to this location or not.
Where Is Malta Located?
As earlier mentioned, Malta is an island situated in the Southern part of Europe, with a cross country width of 312sqkm and a population which is less than a million (533,286). Bordered by the trio of Italy, Greece and the Mediterranean Sea, this island is the ideal tourist location.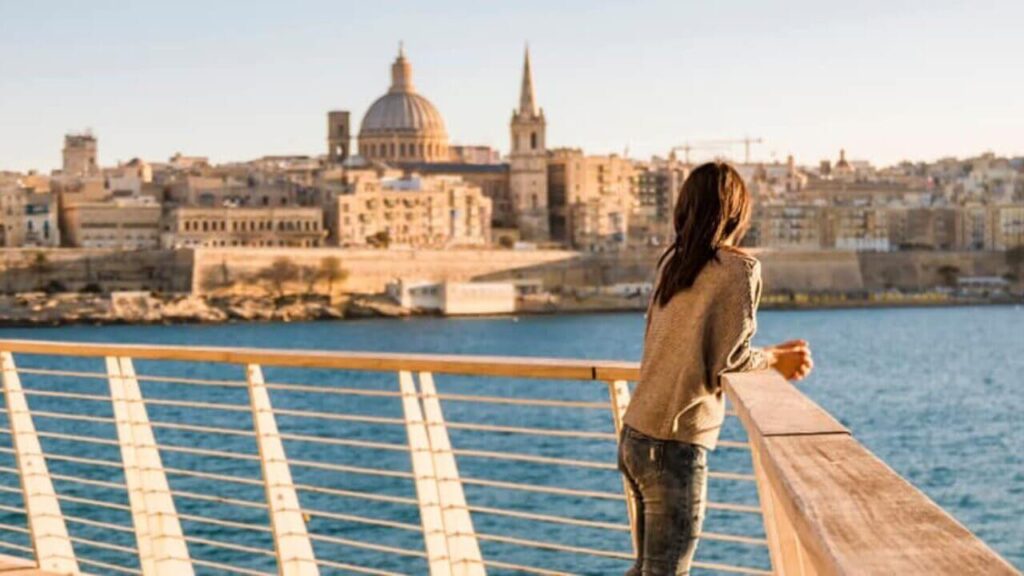 Home to the island of Gozo, the ancient hilltop town of Mdina, an abundant array of palaces and castles, relics of the past typified by primeval ruins constantly a washed by waves trapped in the bays and beaches.
This tiny island became part of the EU in the year 2004, making itself accessible to other Schengen member states only 3 years later in 2007. From which point tourist, literally only needed a Schengen visa to gain entry to Malta.
Why Are Global Professionals Moving To Malta?
Professionals from other countries dream of immigrating to Malta due to its myriad of successful industries that blossom due to optimum economic policies and favorable tax laws. Companies in the gaming and financial services sectors have been known to be very profitable in Malta.
And then there is the myriad of leisure activities such as traditional events hosted by certain cultures on the island to the active night life and sea sport such as diving. Whatever tickles your fancy can be found in Malta.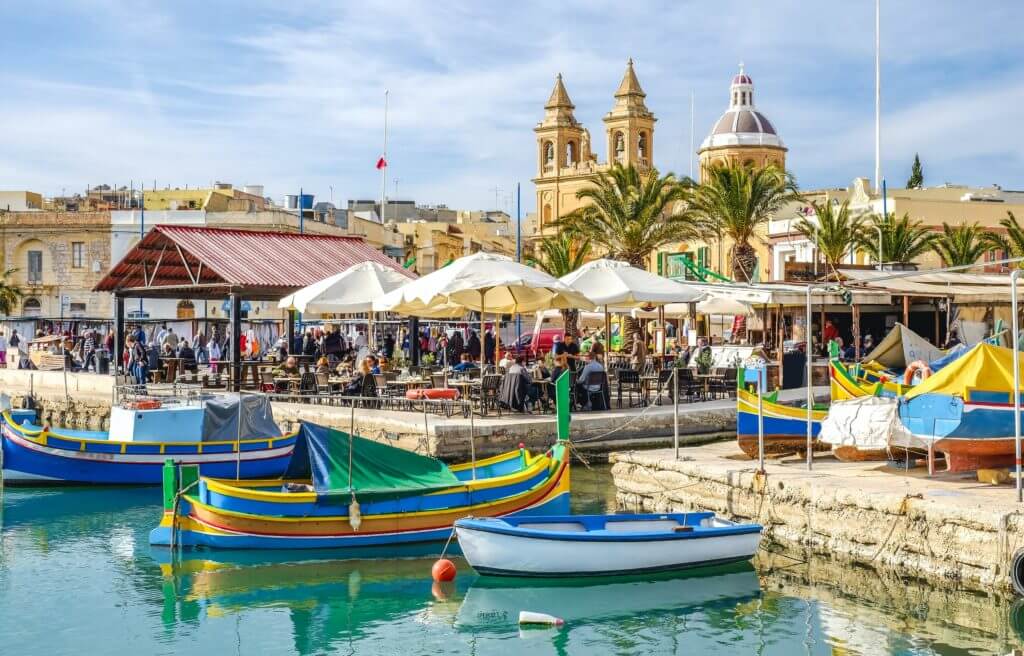 This historical country with its blue Mediterranean Sea and all year round sun shine is the melting pot of different ethnicities who are all attracted here because of the warm weather condition of the island and the leisure pace of the place.
People Required To Get A Visa While Moving To Malta
Being a member of the European Union and by extension bound by the Schengen area requirement, the visa code of this region is subjected to all tourist or immigrants looking to move to Malta from USA or any other location outside the EU.
According to the visa code, those required to apply for a Schengen visa to Malta are;
Third-world country citizens who have no prior visa liberalization agreement with any Schengen state.
Third world country applicants who are from countries that do have visa liberalization agreement with the Schengen region, but whose visa application to Malta or another Schengen country was previously declined.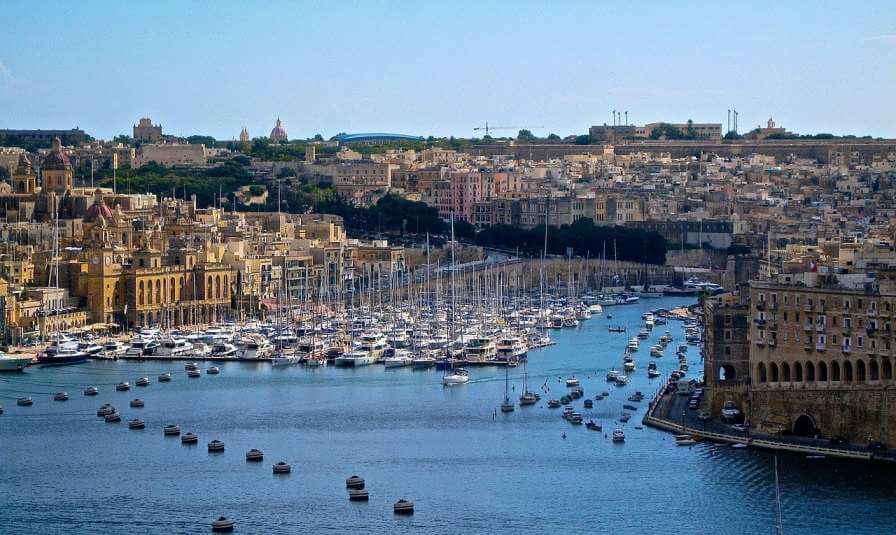 Entry Document Requirement For Professionals Moving To Malta
Depending on the professional applicant's country and field of expertise, there are usually different requirements for multiple categories of applicants. However, Malta opens its borders to all citizens of EU member countries as long as they have proper identification documents.
Skilled individuals from outside the European union who have intentions of moving to Malta by any of their multiple point of entries are expected to submit key documents. Non-EU experts are required to apply with the following documents;
A comprehensively filled visa application
Valid passport or other form of travel document. With 2 blank pages and is required to be valid for up to 3 months after the applicant's date of exit from the Schengen area and is expected to be issued anytime within the last 10 years.
A cover letter that convenes the applicant's profession, work history and field of employment while in Malta
Two professionally taken passport photographs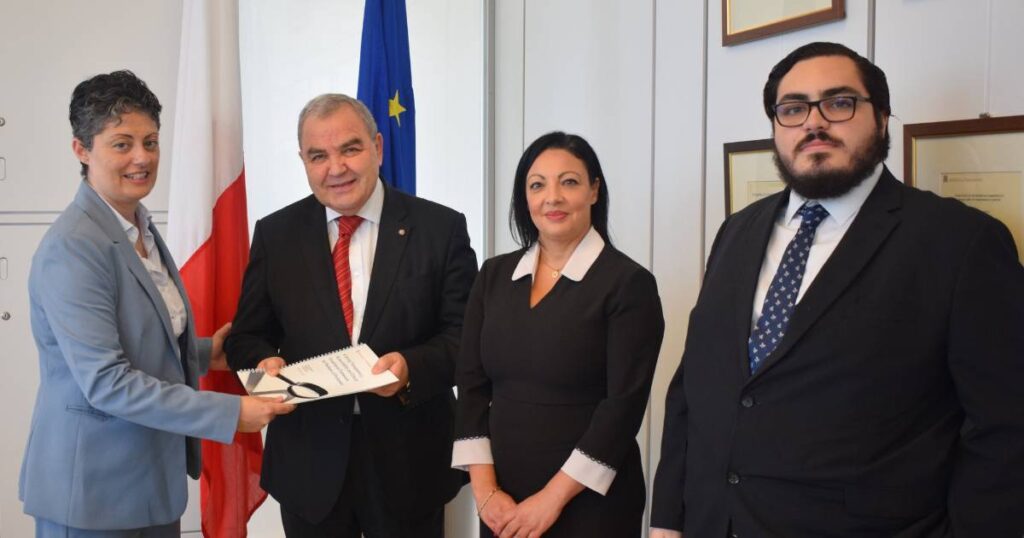 Health insurance to cover all travel related emergencies. This must cover emergencies to the tune of €30,000
Hotel reservations or other proof of accommodation. If planned by a Malta employer, then proof of this must be shown
Evidence of financial independence that shows an applicant can afford to spend €48 per day for his duration of stay
An employment letter, contract or other form of valid document that shows proof of employment with a company registered in Malta
Evidence of civil standing; which could be a marriage certificate, children birth certificates, document to show loss of a spouse or partner etc
It is recommended that individuals looking to relocate to Malta for work, visit the embassy or high commission of this country located in their cities to find out the updated documents expected of citizens from their country by the Malta immigration services.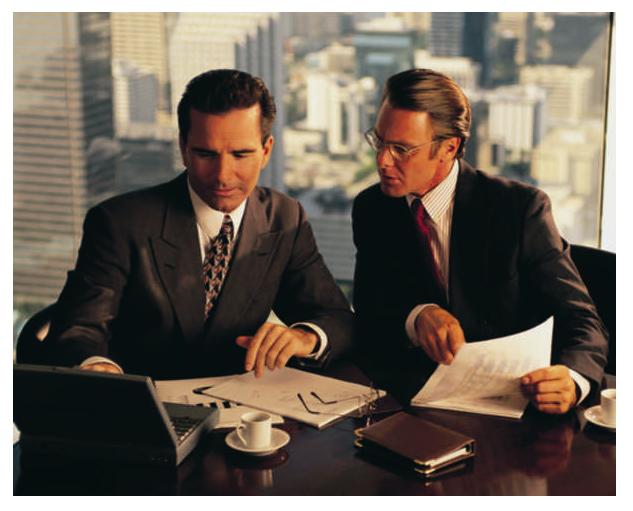 Entry Document Requirement For Children Of Professionals Moving To Malta
Children of professionals relocating to Malta as dependents of a primary applicant will have to apply as minors as long as they are yet to reach the age of 18. They are also expected to submit certain documents. Such as;
Birth certificate per minor per application
Malta visa application form with the primary applicant's employee license number appended
Legal document of custody from a family court. In stances primary applicant is a divorced parent who has won full custody of the child/children
Valid passport or other acceptable travel document
Copies of certified passport biodata pages of both parents or other acceptable forms of ID
Proof of funds that shows upkeep of the child/children can be met by parent/parents
Medical certification
Evidence of proper vaccination
While applying for visa via the Maltese embassy/consulate in their home country, the primary applicant or partner should accompany their under-age children.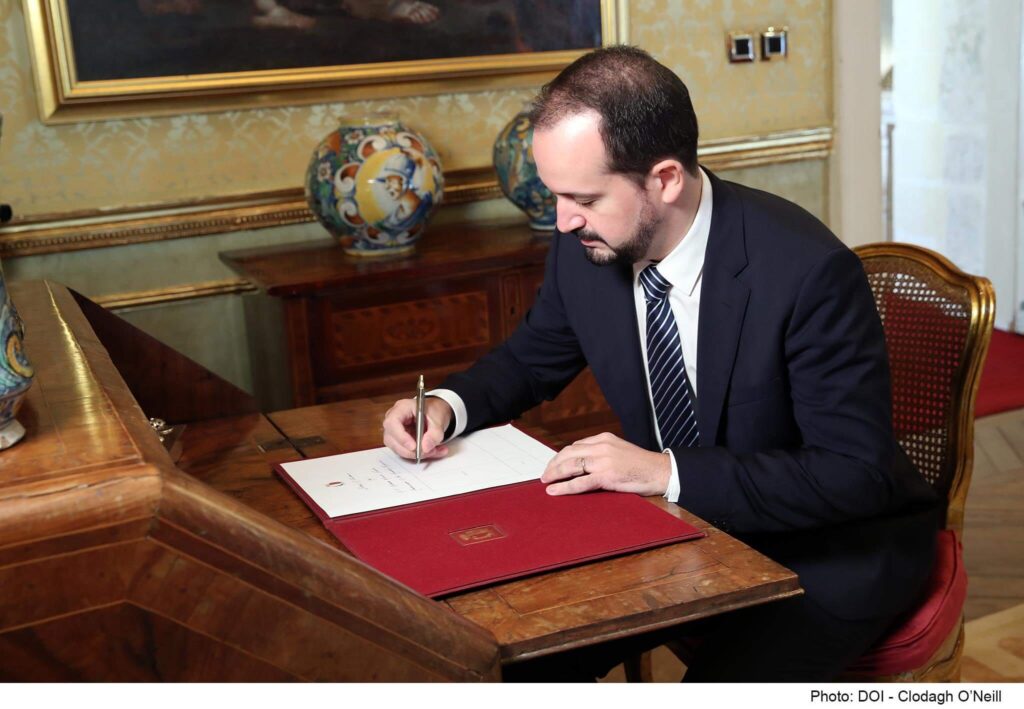 Different Categories of Work Visas in Malta
There are different categories of visas available to non-EU citizens with intent on moving to Malta for work. Work visa in this country are broadly of 2 categories:
C Visa/Short Stay Visa
This is a Schengen visa type that authorizes beneficiaries to stay in the country for a period that shouldn't exceed 90 days. It basically grants foreign nationals the permission to enter multiple Schengen area countries.
Available in 3 forms, to cater to different types of entry into Malta from single, double all the way to multiple entries. Regardless of the number of entries made into Malta, the short stay visa affords a maximum of 90 days to each holder.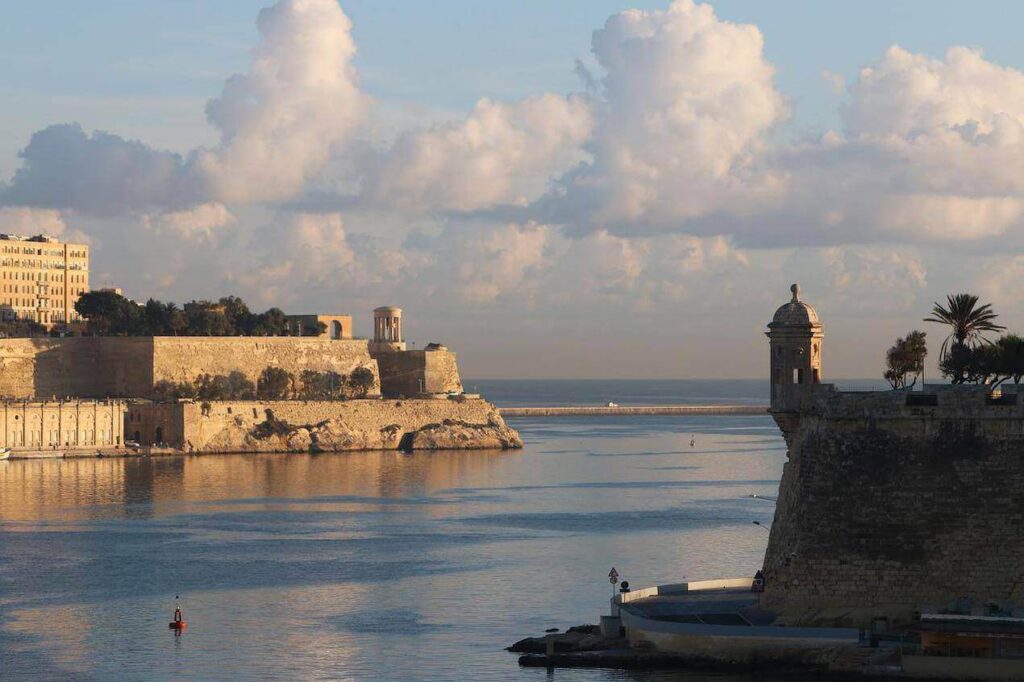 D Visa/National Long Stay Visa
Unlike the C visa, the D visa grants foreign nationals who seek to work and reside in Malta the authority to stay in the country for periods greater than 90 days. This is the optimum visa for professionals who plan on moving to Malta.
All applicants of the long stay visa will be required to apply for an employment license or a Maltese work permit which is a mandatory requirement. This is done on the foreign national's behalf by the Employer.
Work Permit (Employment License) For Professionals Moving To Malta
All employers of foreign professionals seeking to immigrate to Malta for work are required to apply for employment license on their behalf. Previously called a work permit, this is mandatory for all individuals who seek to work for companies owned by Maltese employers and regulated by the government of Malta.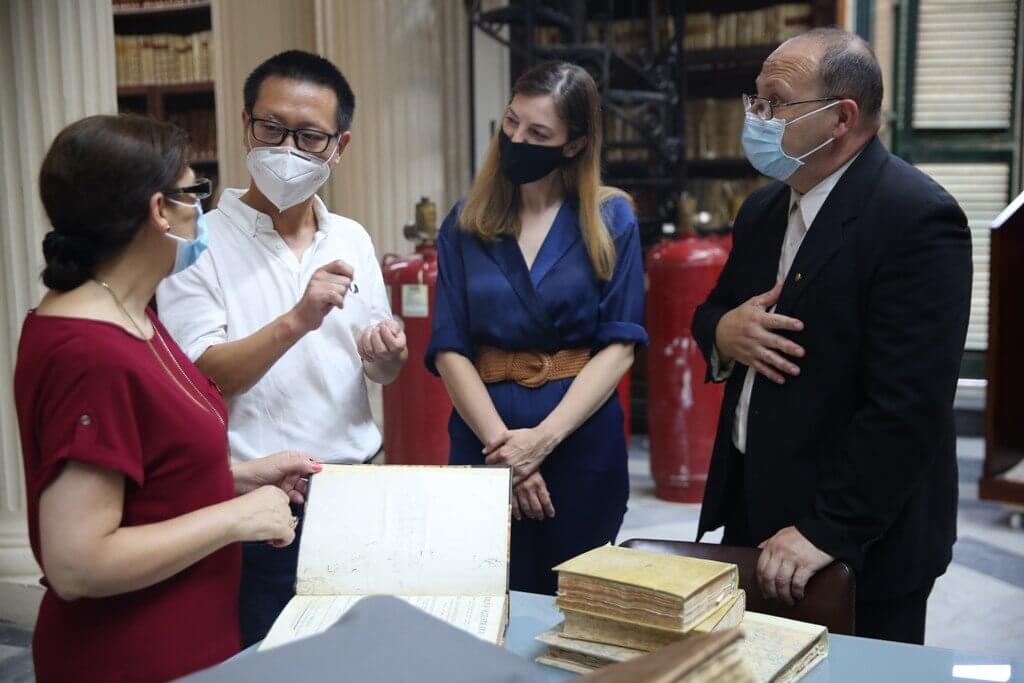 Processing employment license is delegated to other departments such as identity Malta for labor market testing. As a result of the switch from the single permit directive, all third country nationals wishing to relocate to this island for work are required to submit an application for a single permit.
The single permit confers on beneficiaries the right to work and reside in Malta for a period greater than 90 days. Applications can be done at the Identity Malta Agency, Expatriate Affairs Unit, Level 0, Valley Road, Msida or visa their website.
All work permits are to be applied for by the Maltese employer and not the foreign national who seeks to relocate to Malta. Also, citizens of EU member countries are exempt from applying for an employment license.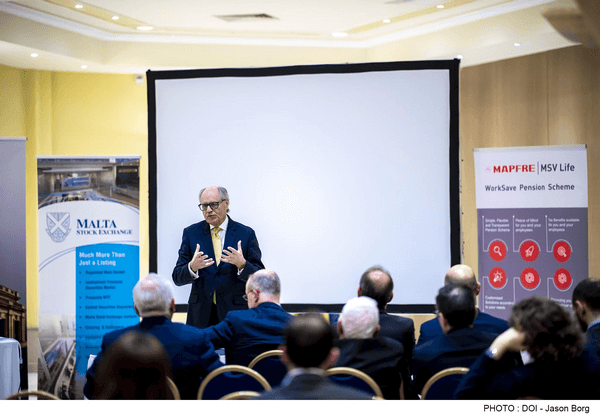 Requirement For A Malta Employment License
Individuals interested in applying for the Maltese work permit are expected to meet certain key requirements. Without if this employment license will not be granted. The requirements are;
A comprehensively filled application form
A copy of the applicant's CV
A copy of the applicant's visa if they are already in Malta
A cover letter from the applicant's employer
One passport photo
References, recommendations and testimonials of the applicant's qualifications
A medical certificate of health
A vacancy report demonstrating that the company searched for qualified Maltese nationals to fill the position
How To Apply For A Maltese Work Permit
Professionals interested in moving to Malta for work, must have their potential employers in Malta apply for work permit on their behalf through either the job plus or identity Malta websites. There are support documents that must be given to finish the application process. These cannot be waived.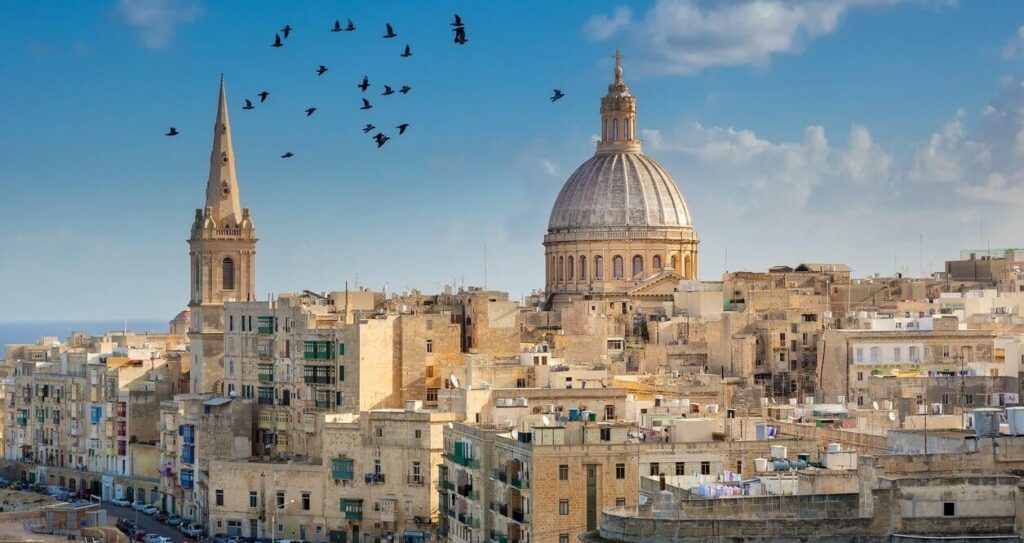 It is worthy of note that all parameters on the online application form for a Maltese employment license has to be completely filled by the employer. Feedbacks are usually delivered via text or email. Upon approval of a work permit application, a resident card is issued by identity Malta.
How To Apply For A Malta Work Visa
When a foreign national is accepted for a vacant position in Malta, the employer applies for an employment license on behalf of the expert, upon successfully processing an employment license, identity Malta will send an invitation letter to the individual within 60 days.
This letter contains detailed information as well as conditions on how people moving for work will need to proceed to Malta and how to finalize their application and start working in Malta. When this letter is received, then foreign professionals can proceed to apply for their visas.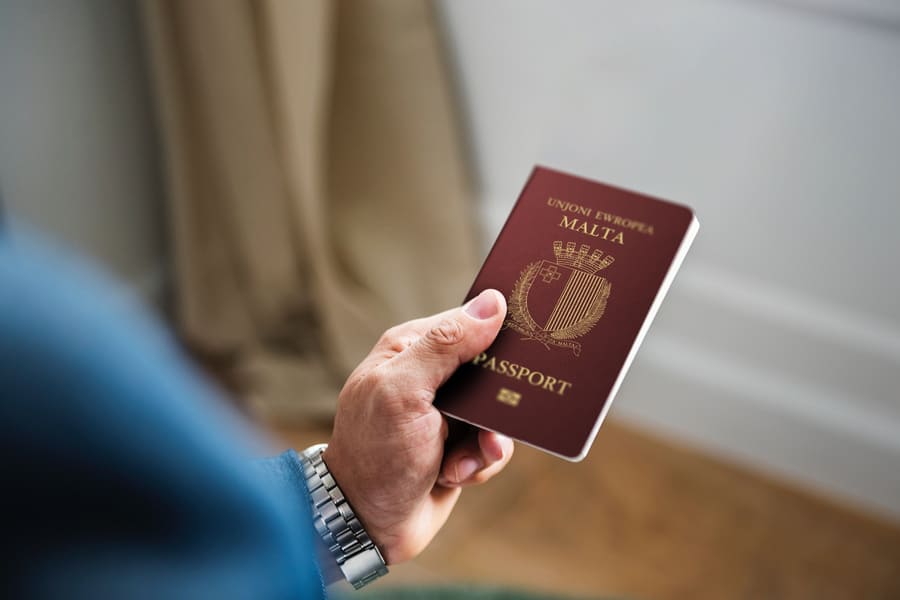 All short stay visas or C visas are processed by identity Malta, but have to be filled by hand after applicants download the application form off their website. There is no provision for online submissions. All submission should be directed to the applicant's local embassy or high commission.
Professionals who plan on moving to Malta for work are required to reach out to the consular section of their local Maltese high commission or embassy to receive a checklist of work visa requirements as well as a paper-based visa application form.
Even though there are different departments delegated with the task of processing an employment license such as identity Malta, the Malta employment and training corporation etc. The employer is mandated to submit and pay for this application on the potential employee's behalf.
However, international visa applicants looking to relocate to Malta for work can proceed to apply for their visa while their employment license is being filed by their potential employer.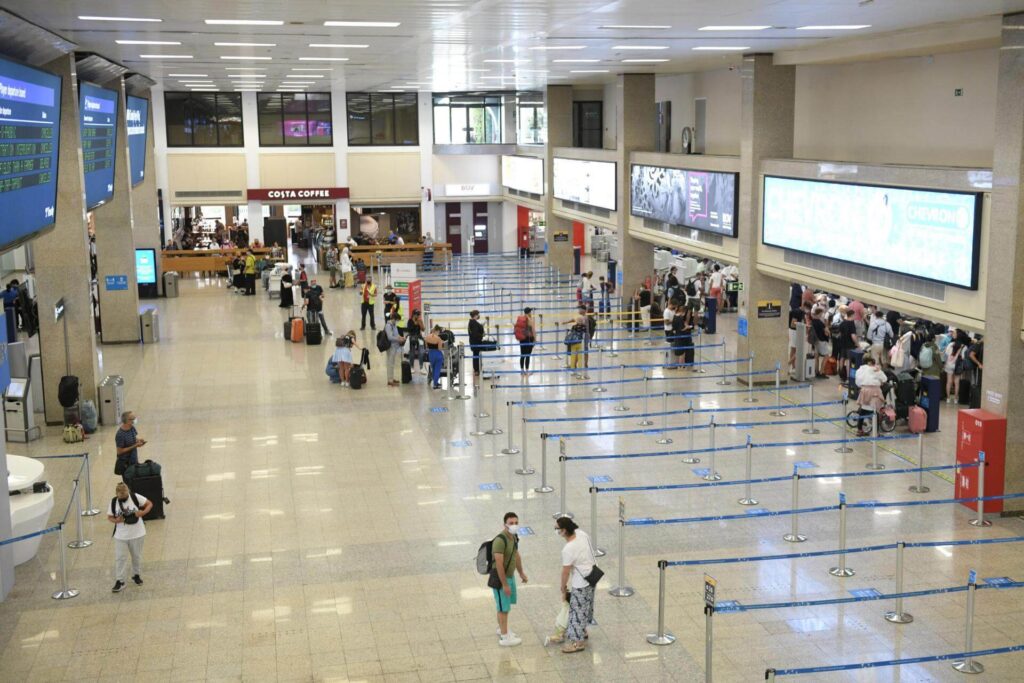 Only when both work visa and employment license for each foreign applicant have been approved is the potential beneficiary free to immigrate to Malta.
Interim Receipt Card
After applying for a Maltese work visa at the embassy or high commission in the applicant's country of origin. Depending on the type of work visa being applied for an interim receipt card can be issued which gives the individual permission to enter Malta for the purpose of processing a single permit.
With an interim receipt card, if an individual is processing his/her single permit by submitting an application, they are required to pay an application fee of €280.50. Only after approval can the expert begin work in Malta.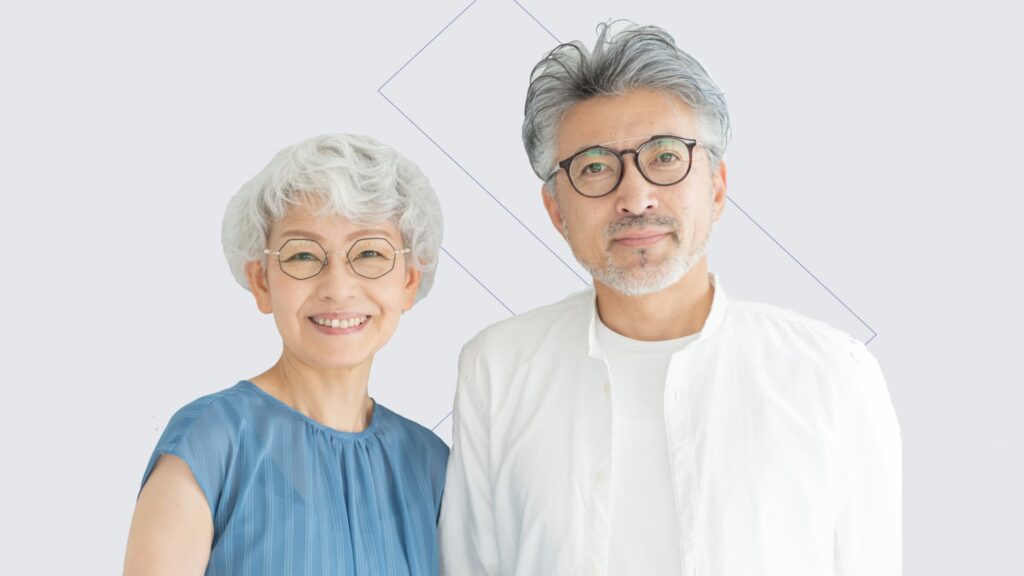 Malta Work Visa Processing Time
Visa processing starts from when all support documents and visa application are submitted to the consular section of the Maltese embassy or high commission. A decision is normally reached in 5 to 15 business days.
A notification is sent via text message or email that a decision has been reached regarding a Malta work visa application.
Who Gives The Final Decision On Applications For Individuals Moving To Malta?
After filling the required visa application, paying the fees and submitting the necessary documents, applicants thinking of moving to Malta are expected to answer certain questions at the port of entry. Questions related to;
Purpose of coming to Malta
Duration of stay in the country
Place of residence while in Malta
Travel companions or solo travel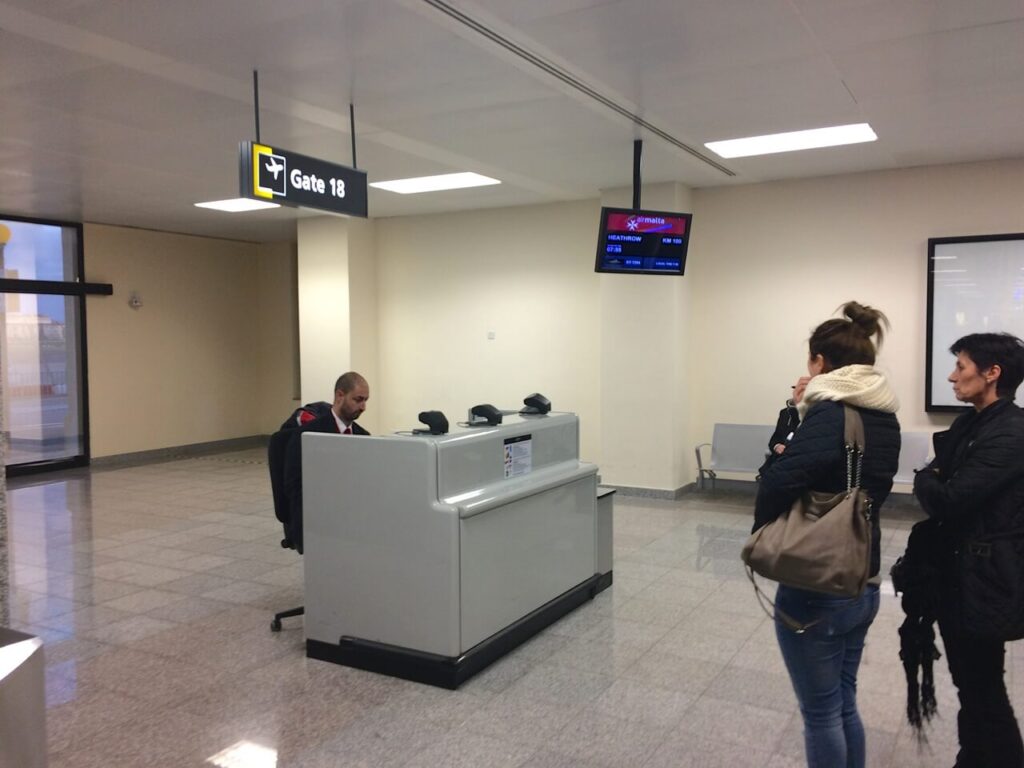 The border officer for the EU state of Malta has the final say for all categories of travelers, whether visiting or professional. This Malta immigration representative is tasked with the responsibility of granting entry or rejection to people coming into the country. All passport must be duly stamped here.
Professionals Moving To Malta From The UK
Due to Brexit, the United Kingdom is no longer considered as part of the European Union. Consequently, experts interested in moving to Malta from the UK are expected to follow the laid down protocol followed by other foreign applicants.
However, both their visa and work permit applications are swiftly processed. This is because Malta has strict anti-discriminatory laws that protects all international applicants from being discriminated against. Companies or individuals culpable face the prospect of paying huge amounts in fines.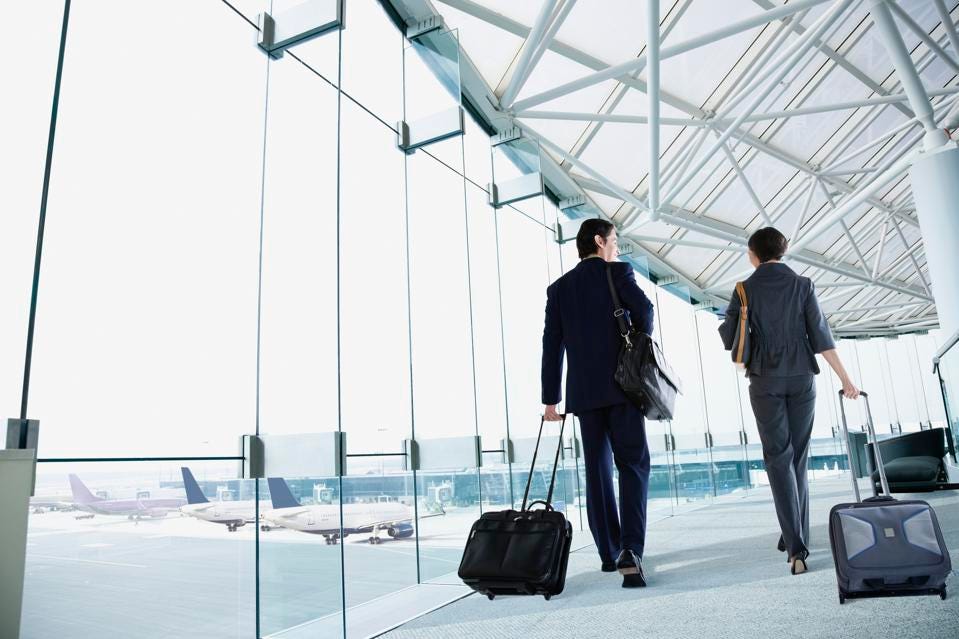 Malta Employment Law
There are strict labor laws that guide the working hours and the amount of overtime work each employee has to put in while working for a company in Malta after they are hired. Full-time jobs usually come with a 40-hour weekly schedule, with potential of going up to 48 hours.
This means in addition to working the average 40 hours per week, members of a workforce can put in an additional 8 hours in overtime work. They will be compensated handsomely for all overtime work done. All Maltese are mandated by law to do this.
Permanent Residency For Professionals Moving To Malta
It is possible for professionals or foreign nationals from other countries with intention of moving to Malta to apply for permanent residency depending on the destination in which they are emigrating from. One of an ordinary residency or a permanent residency can be applied for.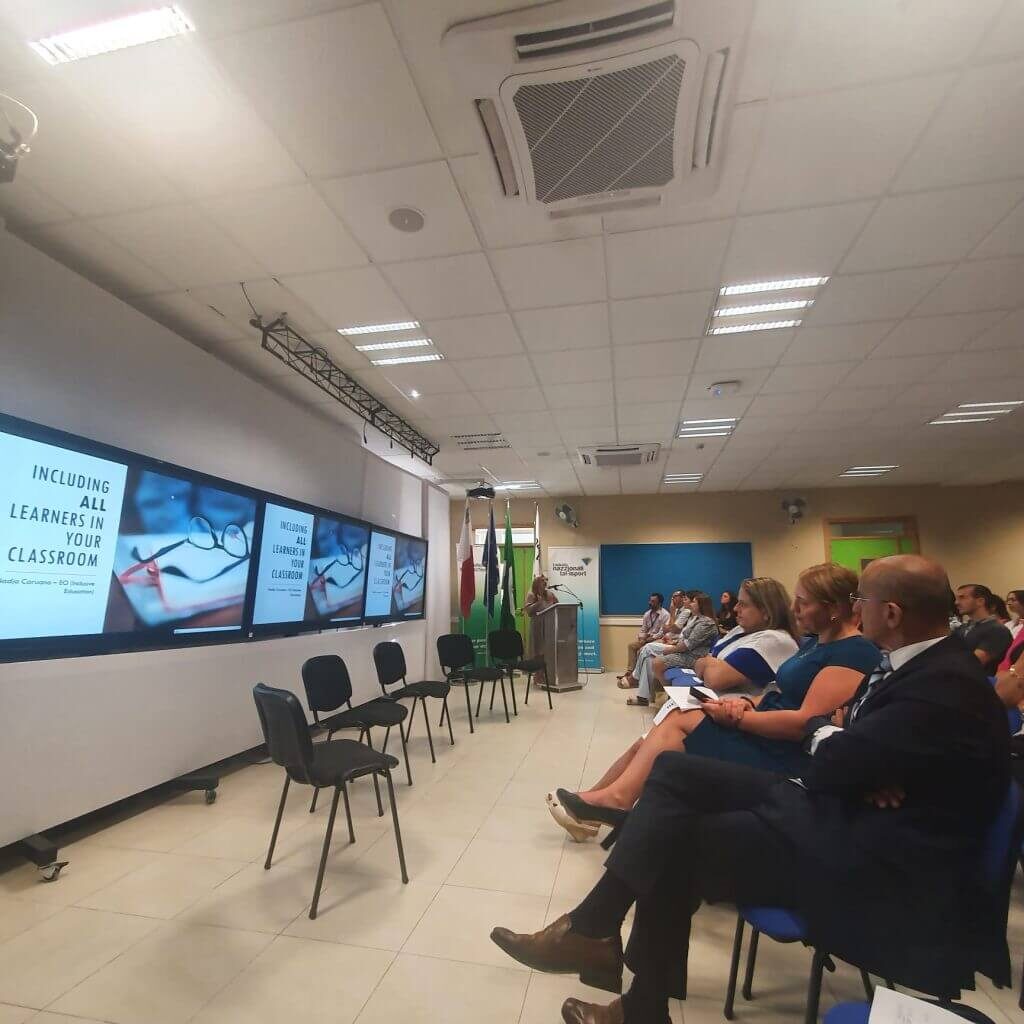 Ordinary Residence
People moving to Malta from European union member countries are required to apply for the ordinary residency if they want to have unrestricted access to Malta. However, the income of this caliber of people are taxed from 0 to 35% depending on earnings and marital status minus any tax credit.
Beneficiaries of the ordinary residence permit should be mindful that it needs to be renewed every 5 years or holders run the risk of losing it.
Permanent Residence
Experts or other foreigners who are citizens of non-European union member countries are expected to apply for the permanent residency. Even though some people from European union member countries still apply for this scheme we recommend that they seek the services of a lawyer before doing so.
Converse to the ordinary residence, holders of the permanent residence are expected to renew this permit every year. This is mandatory or beneficiaries could lose their residency status.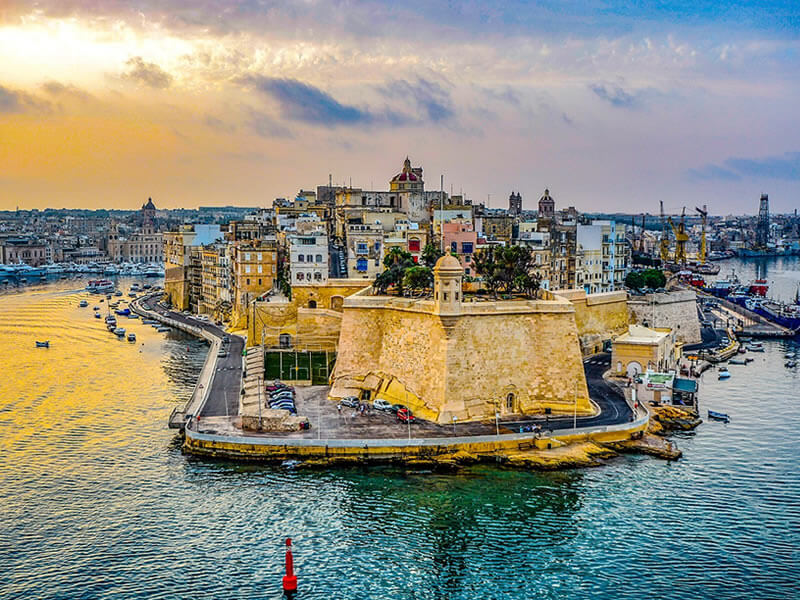 The Global Residency Program For Malta
The government of Malta announced a new residency program in July 2013. The global residency program affords a special tax status to foreign nationals in Malta (citizens of European economic area countries and Switzerland are exceptions).
Third country nationals in Malta interested in applying must meet some requirements to be eligible such as;
Having investment in the real estate sector in Malta or renting properties in Gozo
All foreign income received in Malta must be subjected to an annual tax liability
How To Apply For The Global Residency Program
All applications for the global residency program must be done through identity Malta located in Valetta. This application can be submitted on behalf of the primary beneficiary. However, upon approval only the key recipient can pick it up.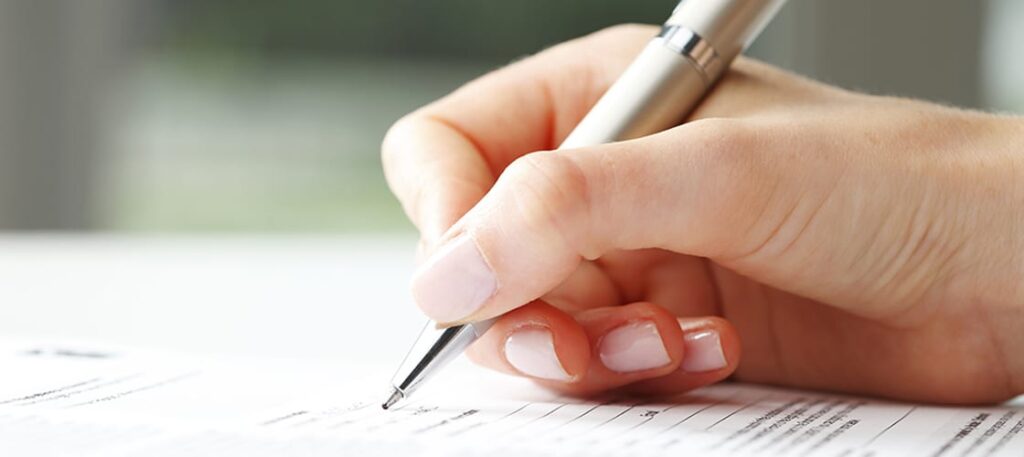 Application for the global residency program can also be done via post, if this option is taken up by an applicant, then photocopies of the bearer's passport or acceptable identity document need first be validated by the police before being submitted with an application by post.
It must be stressed that before applicants can be issued their registration certificate or resident card an identity document in the form of a passport or other acceptable paper has to be shown.
Taxation Laws For Permanent Residents
Beneficiaries of permanent residency applications in Malta are mandated to pay 15 per tax on all income brought into the country. This is due to double tax treaties with various countries, these professionals will probably not be required to pay any tax to their country of origin.
Permanent residence are not expected to stay in Malta all the time, but can enter and leave the country at will. It must be understood that permanent residency is not the same thing as citizenship. Thus, beneficiaries of PR are ineligible to vote.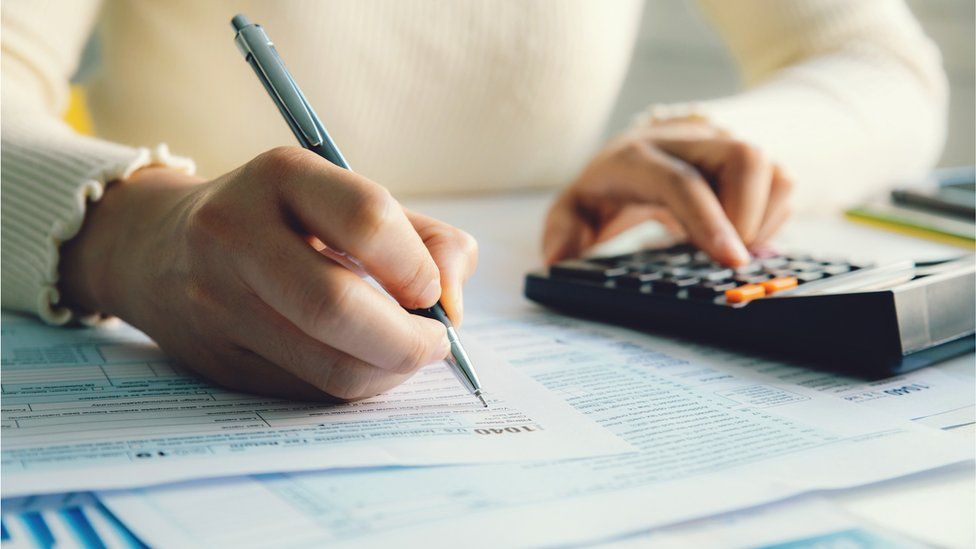 Cost Of Applying For Permanent Residency
EU/EEA or Swiss citizens or their family members are not required to pay an application fee to apply for permanent residency in Malta. However, foreign nationals from outside the European union are required to pay a processing fee €25 documents received covers the applicant for a year.
Individuals married to citizens of Malta or those under different exempt categories are not required to pay a residency application fee. As these group of beneficiaries enjoy a fee waiver. People under international protection or those who just gained freedom from detention are exempt from fee payment.
Applicants who have residence documents lost, stolen, destroyed or ruined are mandated to pay fees as itemized below:
€20; for documents which are lost, stolen or destroyed
€15; for documents that were ruined
€125; which is a long-term residency fee granting applicants a permit to stay in Malta for 5 years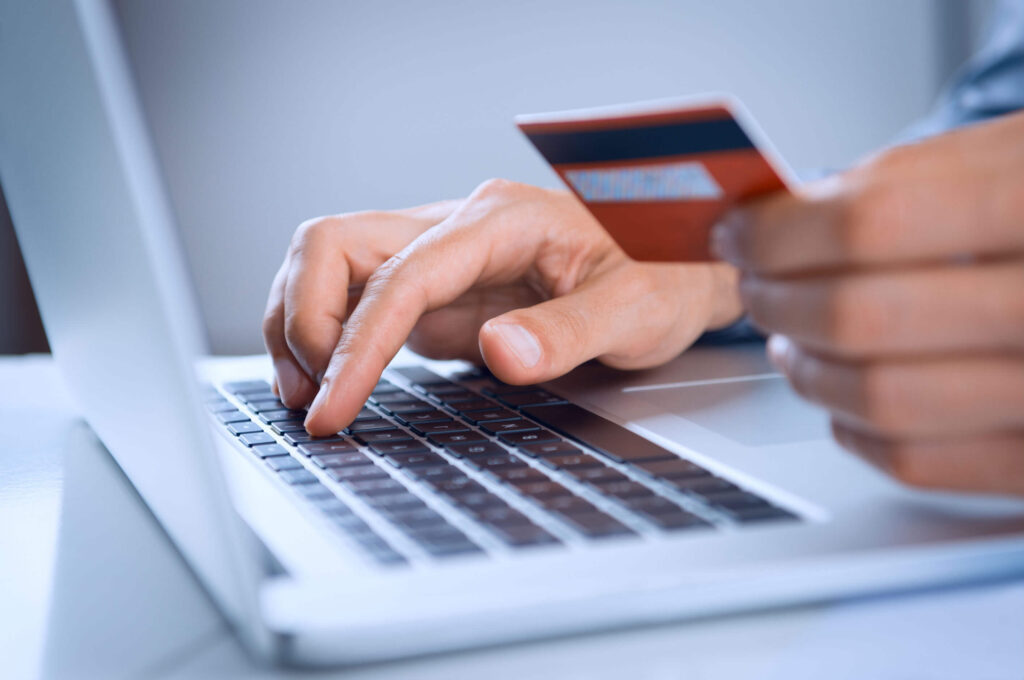 Conclusion
Moving to Malta as a foreign professional from outside the European union is possible and not as difficult as most potential applicants think. Experts who have ambitions of relocating to this country for work are expected to secure employment which is the first step in this process.
Depending on the period in which potential beneficiaries plan on working in Malta for, a single permit might need to be applied for if the intent is to work in the country for a timeframe greater than 90 days. After which an interim receipt card is issued.
Without a single permit, people relocating to Malta for work are going to be unable to travel to this island. This document is mandatory and must be granted before applicants can travel.
The Maltese employer is saddled with the responsibility of applying for an employment license on behalf of foreign professionals who are being hired from overseas. This is a key requirement without which working in Malta as foreign professional is illegal.
There are fees associated with every level of the application process; from single permits, different categories of work visa and even employment license by the employer. Thus, experts moving to Malta from USA or other global destinations need to be mindful of this.
Would you mind relocating to Malta for work? Was this helpful in anyway?