Do you have dreams of securing properties for sale in Spain? Are you a local or a foreigner with ambitions of owning your own piece of real estate? Whether it's a villa in Costa del Sol or a posh apartment in Madrid.
Related Article: Moving to Spain with a work visa: The fastest way for a professional
Related Article: 5 exceptional cabins to rent in upstate New York
In this guide, we will walk you through everything you need to know about properties in Spain and how to buy your dream real estate. It's actually not as difficult as most people think and can be accomplished by literally anybody.
Property Ownership In Spain
Property ownership levels in Spain is at an elevated level, it is no more news that about 80% of people living in Spain own their properties, even staggering is the fact most home owners in Spain are unmarried individuals. This underlines the ease of buying real estate in this country.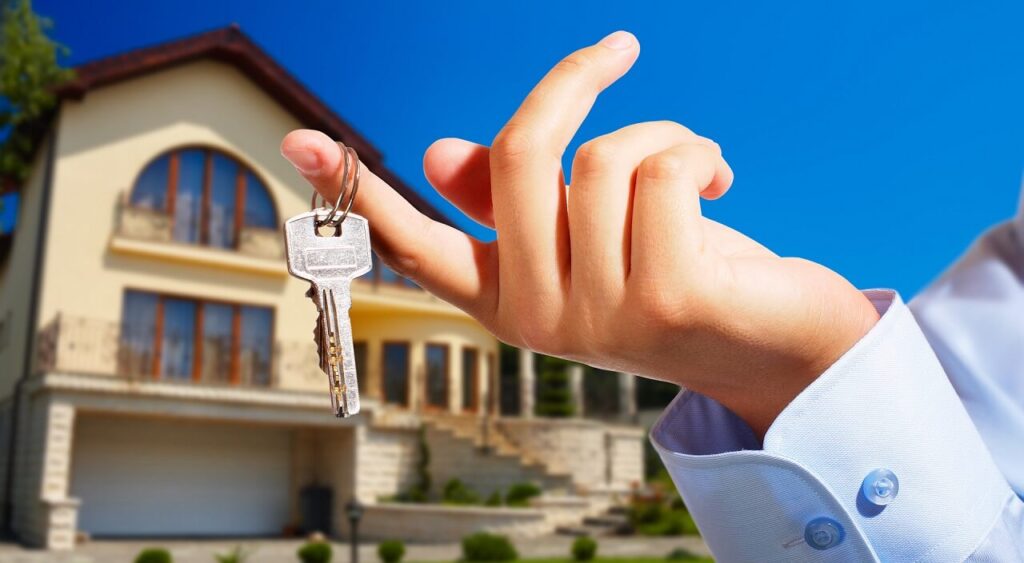 Most countries went through huge financial crunch during the recession of 2008; however, Spain was significantly hit. The global financial downturn led to a crash in the real estate market. This led to an almost 30% drop in housing prices. The Spanish housing industry has since stabilized post-depression.
It is now safe to say that property prices in Spain have been on the rise since 2016, and even though the market was greatly impacted in 2020 by the pandemic, new figures show growth in mean prices for the real sector in the second quarter of the year. With a 2.1% upward revision year on year sale prices. Newly constructed home prices rose by 4.2% and already used homes were up by 1.8% in price in the same timeframe.
Of course, it goes without saying that the figure for housing sales has remarkably fallen, the statistics posted by the government revealed that buyers from other countries bought 18,000 to 25,000 homes in Spain with each quarter of the year. Figures that showed a sharp decline in the second quarter of 2020.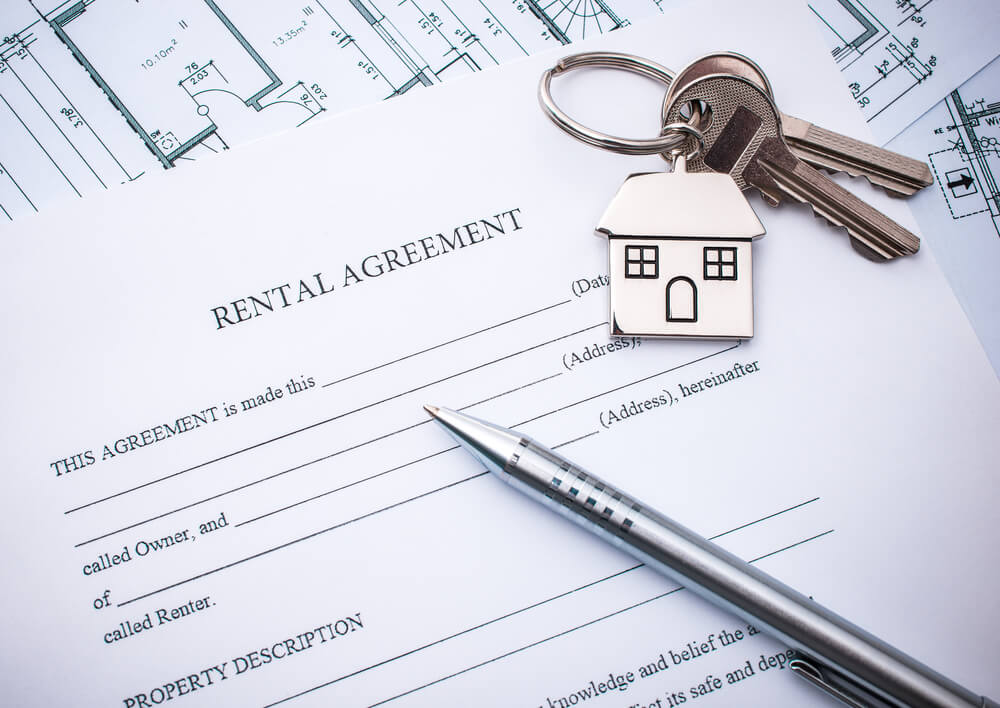 The impact of the pandemic on the real estate market in Spain is still being felt. Opinion leaders in the property industry have forecasted a deterioration in value of houses by almost 10%.
Which Is Best? Buying Or Renting A Property In Spain?
Like every form of commercial venture, it's recommended that due diligence be carried out before transacting in the Spanish property market. It is common place to hear of property scams as well as exorbitant capital gains tax or whipsaw motion in the property market.
Due to COVID-19, the real estate market in Spain is still in recovery, this level of uncertainty breeds opportunities within the industry to own homes, although not without risk. The rental homes market is not left out as this sub-sector is also undergoing constant change.
Before 2020, which was when most countries were hit by the COVID-19 pandemic, other European nations sought to make steep polices regarding the purchase of holiday properties this was due to the persistent rise in cosmopolitan cities which is a bane to investors.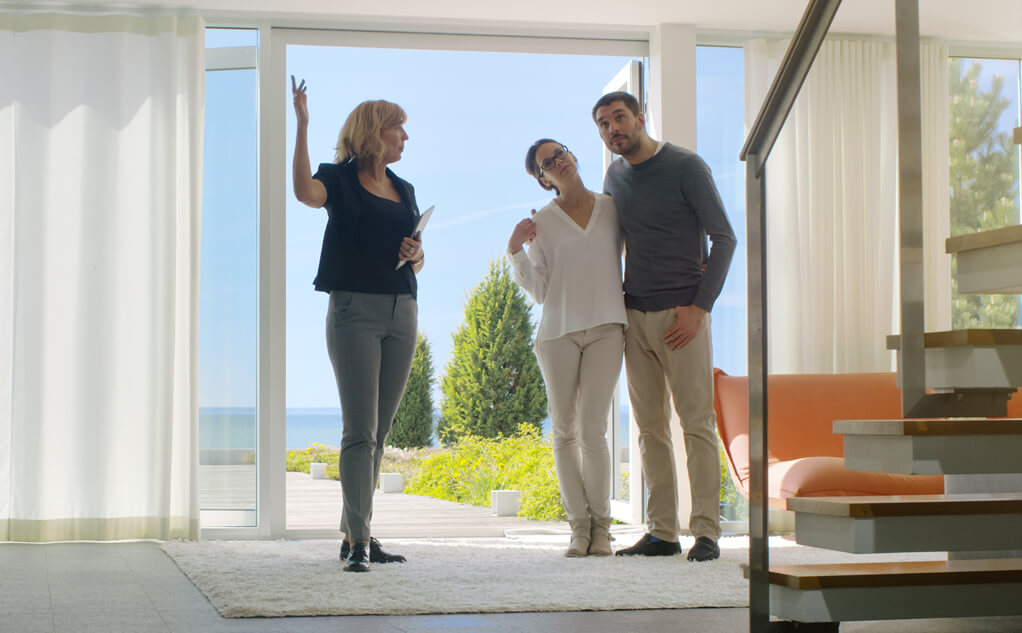 There are 17 regions in Spain, each of which have the autonomy to set policies regarding the purchase of properties by international buyers. Out of these regions in Spain, the Belearic Islands is the most difficult in terms of individuals allowed to secure a buy to let license.
Only Spanish citizens are allowed to buy properties on this Island. In Madrid on the other hand, foreigners are not allowed to stay in purchased properties for more than 5 days unless when given express permission by the regional authority.
For individuals interested in a short stay, renting units in Spain could be a more desirable option. Other than that, buyers have to be mindful that the capital gains tax in the Spanish real estate sector is one of the highest and sometimes this offset any benefit of dealing in this market.
Are There Properties For Sale In Spain For Foreign Buyers?
Even though buying a piece of real estate in Spain is not a straight forward process, it accepts buyers from all around the world. The laws regarding buying or dealing in the property market in Spain is so streamlined this helps eliminate blunders that could be made by newbies or beginners.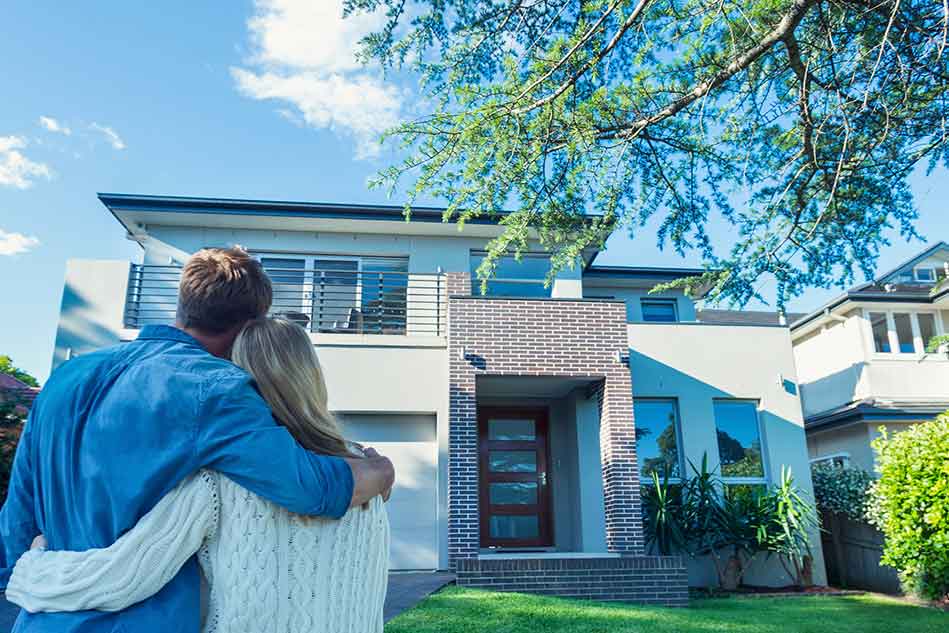 There are strict guidelines that must be followed when foreign nationals seek to purchase properties in Spain. Firstly, they are mandated to receive a financial number by applying and showing their passport in the nearest police station in the country.
All European union citizens get same day processing and can receive their number in less than 24 hours, but applications submitted by non-EU citizens could take as long as a few weeks before a feedback can be gotten for their application.
Spain's Property For Visa Scheme
The Golden visa program is a scheme used to incentivize foreign nationals who are non-EU citizens to invest in the Spanish property sector towards owning a home in the country. Investing over €500,000 in Spanish real estate market qualifies the investor for a resident visa.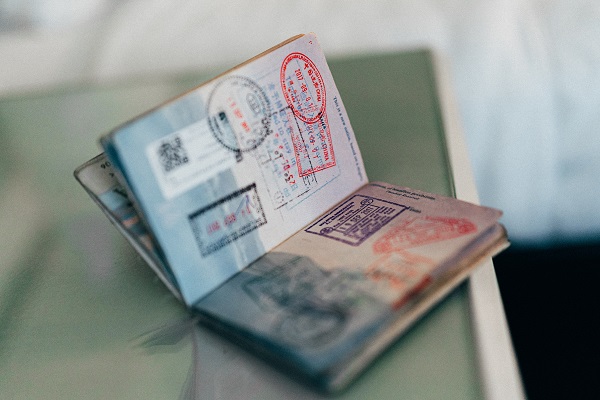 Although this visa category is sought after by people at the end of their careers, most property investors find it quite appealing, particularly those looking to immigrate to European union by way of Spain.
848 Golden visas were approved in the first quarter of 2019 alone with people from both China and Russia (272, 187) forming the buck of those granted this visa category. Since its inception in 2013, the Golden visa has been given to 4,941 applicants.
The Spanish Real Estate Industry And Property Rates
The pandemic increased the level of uncertainty in the Spanish real estate sector such that prices are way off pre-pandemic levels. For instance, average cost in 2019 rose by 5% per square meter to €1,649 in the third quarter of 2019. Such increase was noticeable in other regions across Spain.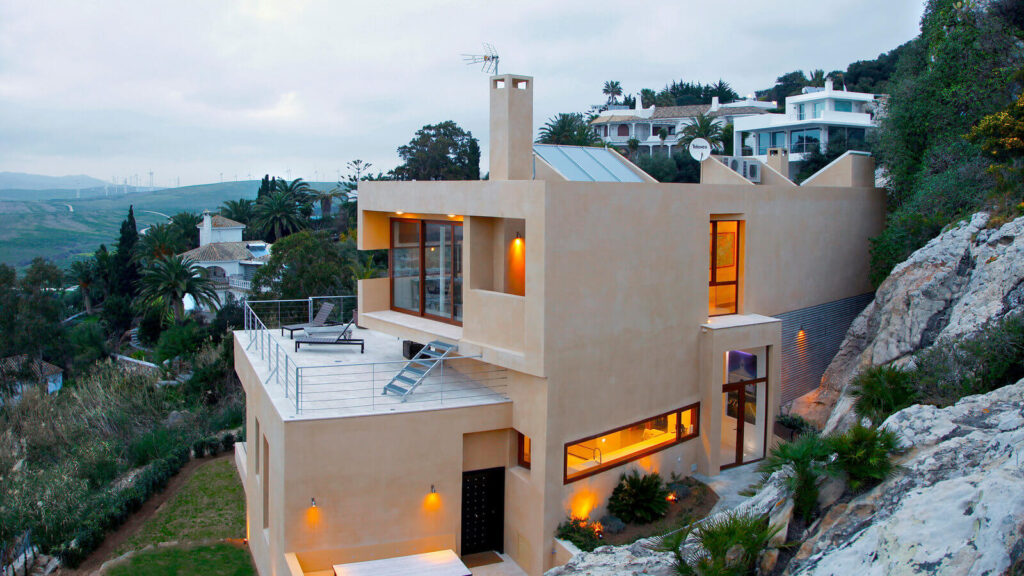 Regions like the Balearic and Canary Islands witnessed an 11% upward revision per square meter to €1,604. The most expensive areas whose prices per square meter ranges from €3,000 to €3,600 are San Sebastian, Madrid and Barcelona.
One of the most expensive places to buy land in the whole of Spain is Madrid, with cost of land as high as €338 per square meter. Areas like the Canary Islands; €245, Catalunya; €184, Andalucia; €171, and Valencia; €158 make up the list of 5 most expensive areas to buy land in Spain. The cheapest area to buy land in Spain is Castilla y Leon, with figures per square meter as low as €66.
Costs Of Properties For Sale In Spain
In terms of cost of buying properties in Spain, there is no one size fits all. Price varies from area to area and no matter how expensive or affordable they are, real estate in Spain is always negotiable. Buyers also bear the burden of all cost associated with buying properties such as:
1 – 2% legal fees which also includes VAT
6 – 10% property transfer tax which is the same for existing properties. And a value added tax of 10% for new properties
1 – 2.5% title deed tax, notary costs and land registration fee
The property seller is saddled with the responsibility of paying all fees due to the estate agent in Spain. This fee is normally charged as a percentage and is usually around 3% of the ultimate property sales price.
Funding The Purchase Of Properties For Sale In Spain
It is not out of place to see foreign buyers securing properties in Spain without the need of a mortgage. However, it is not difficult to secure the necessary financing to fund the purchase of a home. That's what Spanish as well as some international banks are there for.
Some banks offer custom deals for foreigners from specific countries. We recommend that potential property buyers do their due diligences before narrowing down on the right bank to work with. There are online resource websites such as Rastreator that might be useful in this exercise.
Foreigners will find that they are required to make bigger deposits, before they can borrow funds, this is of course at a lower-to-value (LTV) rate than is obtainable for citizens or permanent residents in Spain. So while the locals have access to borrow up to 80% of the assessed value of the property, foreigners are restricted to just 60-70%, this of course depends on the type of mortgage being accessed.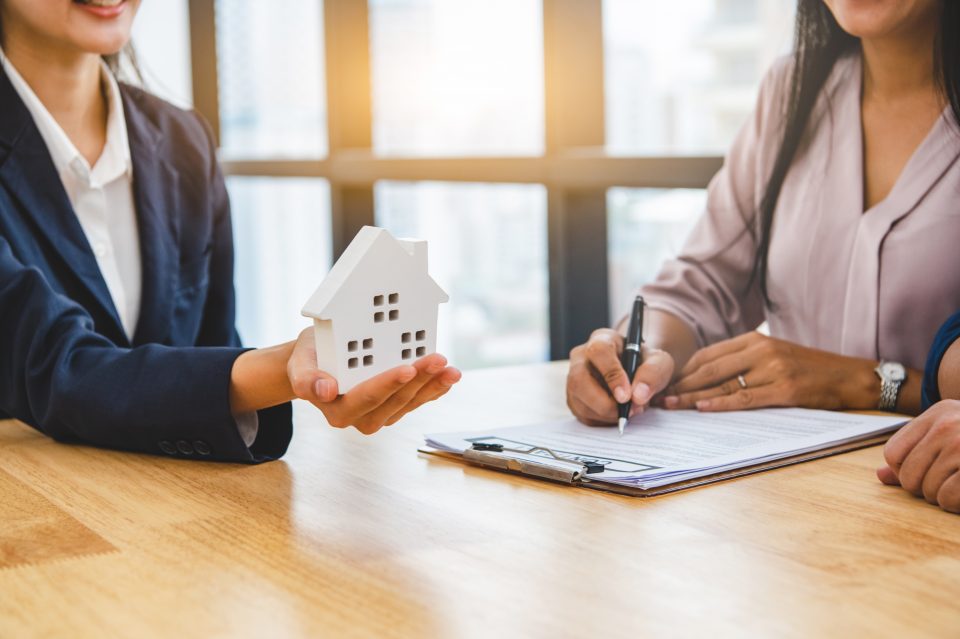 It is worthy of note that most mortgage lenders might refuse to finalize a mortgage agreement unless the individual being transacted with (local or foreigner) already owns a property. Thus, including an article or a clause in the purchase contract makes it easier for the buyer to pull out of the deal if he/she is unable to get a mortgage agreement for the property under consideration.
Another rule that must not be overlooked while trying to buy a property in Spain as a foreign national, is the fact that any debt tied to a property from the previous owner is transferred to the new owner when the property is sold. So, running research to make sure that there are no debts tied to a property is key.
How to Find Properties For Sale In Spain
Buying properties in Spain is one of the easiest things to do in the country as a foreigner. As apart from the plethora of estate agents available to potential buyers, there are a lot of websites that offer property listings where interested parties can choose from and then transact.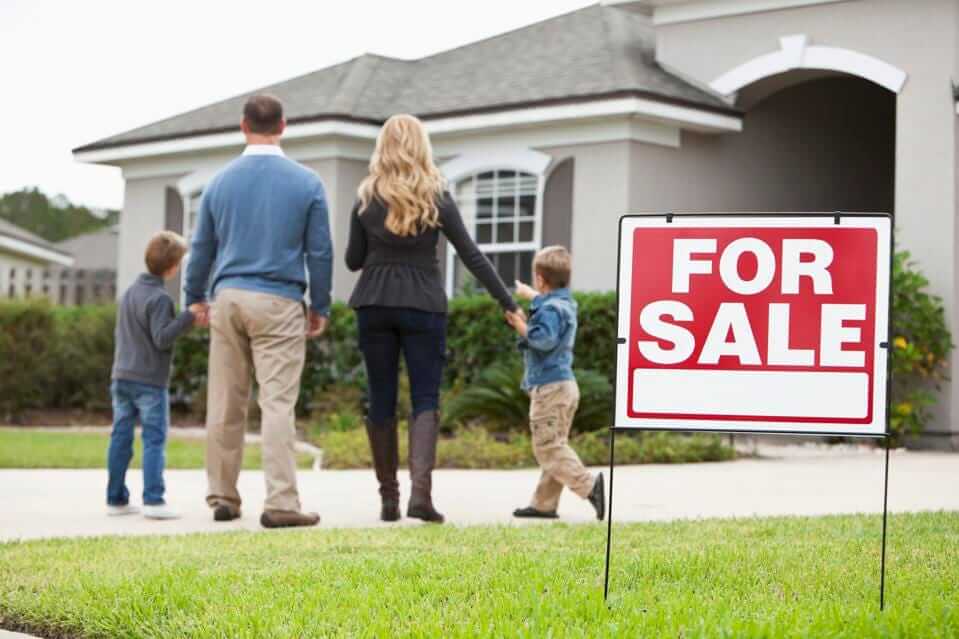 It is common place to find British property companies list Spanish properties on their websites. On these websites thousands of holiday houses can be found ensuring that potentials buyers are spoilt for choice. However, most people prefer to use Spanish websites instead.
Owning properties in Spain as a foreigner is so stress free that some people buy homes before arriving and literally move in upon arrival. However, owners who do this risk not liking their purchase, because the house in question was not properly inspected before it was bought.
Some websites with listings of different types of properties for sale in Spain can be found below;
thinkSPAIN
Servihabitat
Idealista.com
Kyero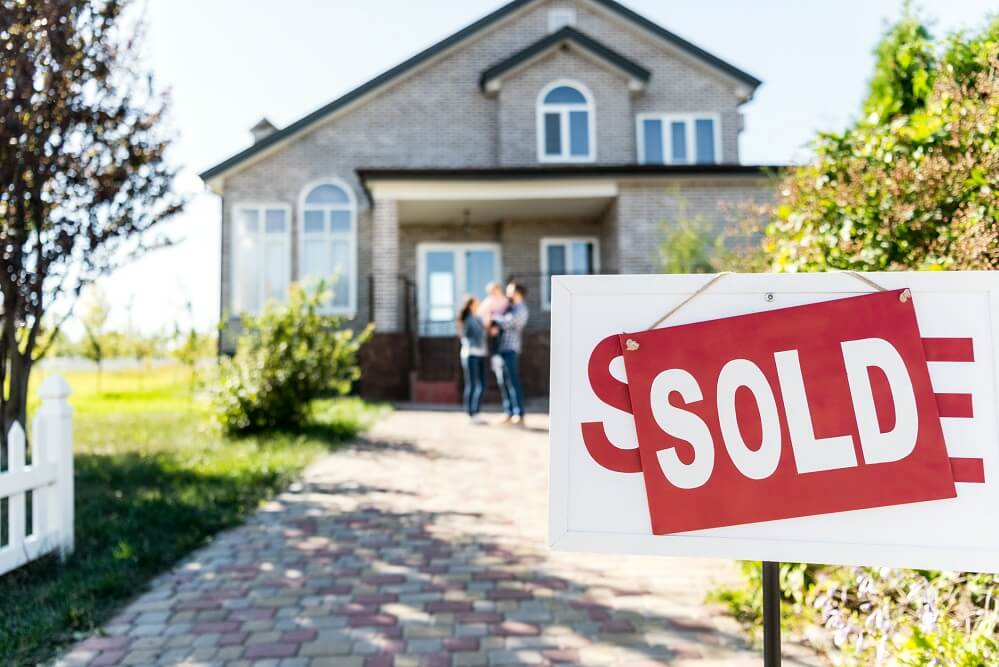 Estate Agency Landscape In Spain
Spain has a rich estate agency landscape. A wealth of information can be obtained from real estate agents from each region in Spain. Most of these professionals speak multiple languages so they are bilingual and are used to dealing with buyers from other countries.
No matter the type or category of property being sought after, a quality Spanish estate agent is an asset to have in your corner to ease property search. The down side to this is the lack of regulation of this profession, thus the existence of shady characters who ask for payment upfront or those who cut corners.
The power always lies in the hands of the buyer to select their notary or mortgage provider. All services suggested by an estate agent can be declined and must not be accepted. All potential buyers of properties in Spain should bear this in mind.
What Does It Take To Own Properties In Spain?
Whether an individual local to Spain or a foreigner, to purchase properties for sale in this country, an offer has to be made to the buyer. This could be made directly or through a middleman. When an offer is accepted, both parties are required to sign a preliminary contract (contrato privado de compravento).
After a preliminary contract is signed, all buyers are required to pay a deposit, which is normally 10% of the agreed price for the property in question. From this point, the buyer is free to have a mortgage agreement in place if one is required. Most buyers have a mortgage agreement in place before finalizing terms of sale with the seller.
All contracts pertaining sales of the property (escritura de compravento) are signed in the presence of a notary, who acts as a witness and record keeper, ensuring that all prices and taxes associated with the cost of buying the property/properties are recorded.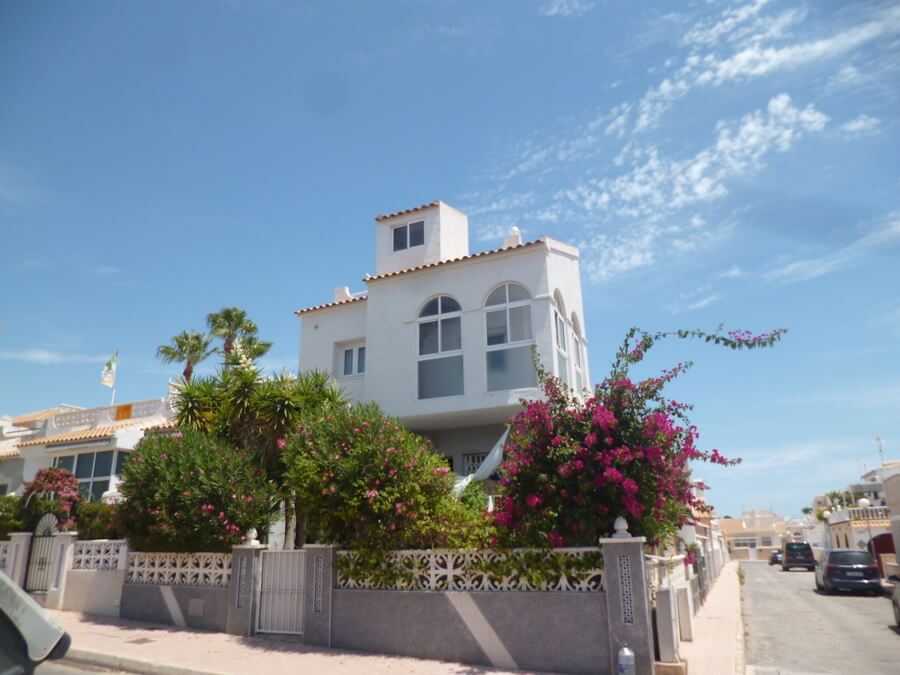 Things To Take Into Account While Considering Properties For Sale In Spain
The starting point of course is finding a property that one likes, after which an inspection should be arranged with the seller's agent. Then an offer can be made. This is done to the seller's estate agent. On very rare occasions, the buyer could deal with the seller directly boycotting the services of middlemen.
All property prices are negotiable. The price quoted at inquiry is not final, unless the price is completely discounted such that there is huge competition amongst buyers. We recommend that all price negotiations be made below the asking price. Care must be taken not to offend the seller though.
It is common practice to negotiate the price of a property verbally. As soon a structured agreement is reached, it should be summarized on a document by the buyer's notary. This is mandatory.
Is A Solicitor Or Notary Necessary?
All foreign property buyers looking to access the real estate market must be mindful that hiring a notary is not a key requirement to complete the purchase of a property in Spain. Although, seeking the services of an estate lawyer is highly recommended for the purpose of due diligence. This is also a key requirement put in place by most mortgage lenders.
All buyers, whether local or foreign are obligated to register properties. This can be done on their behalf by a notary. Who charges a fee for this service. The need to pay a fee could be avoided by simply having the notary notify the registry office of the sales of the property. In this case, a full registration is not required.
Foreigners who seek to buy properties in Spain must be mindful that any lawyer contracted for representation must be registered under the local bar association (Colegio de Abogados). All lawyers are assigned registration numbers which can be verified by inquiring from the bar association.
A list of every local bar association can be found on the website for national Spanish lawyers, Abogacia Espanola.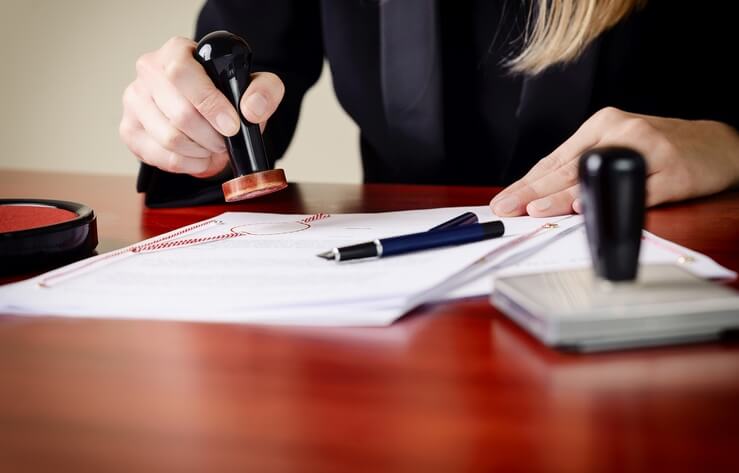 Arranging Property Inspection
Properties in Spain can be purchased without inspection. However, this is not recommended. Property inspection ensures that all defects are discovered before payment is made. Some defects can be tolerated, others might not.
There are basically 2 categories of inspections for existing properties. The valuation report is a light inspection which offers an unbiased guide to a building's market valuation.
And then there's the building inspection which is a survey that goes deeper, this shows the integrity of the structure, its condition. Making it easy to identify serious defects. Building inspection is more expensive than the valuation report, this is because buyers get a detailed condition of the property with the former.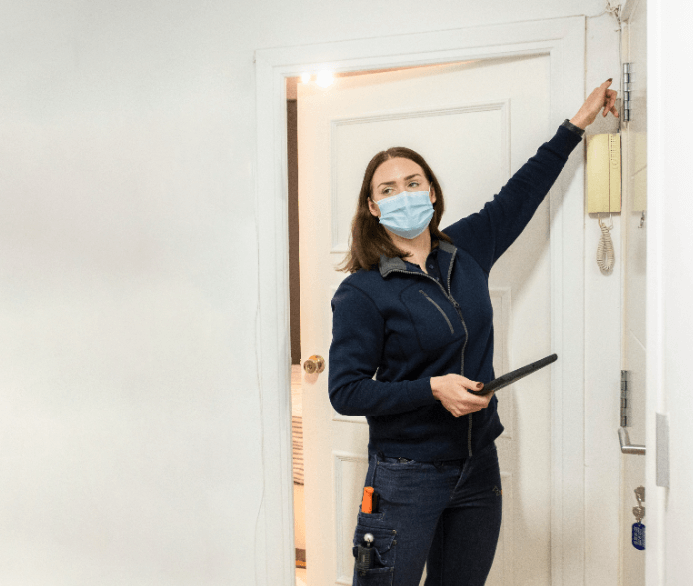 Do You Need A Translators To Buy Properties For Sale In Spain?
All regions in Spain offer a list of all lawyers and translators who speak Spanish as well as other languages for the benefit of foreign nationals looking to purchase real estate in Spain. A list of bilingual lawyers and translators can also be found on the British embassy website.
Parties interested in buying properties for sale in Spain might require the services of a translator to initiate their transaction. Not all sellers or their representatives know how to speak English, since Spanish is their first language.
A comprehensive list of accredited translators can be found on the Spanish government's website.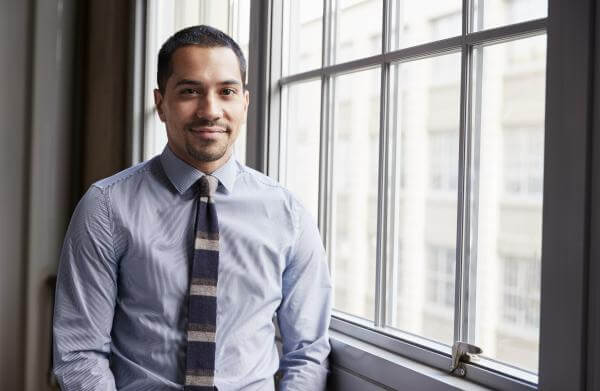 What Is Required After Purchasing A Spanish Property?
Insurance
After purchasing a property in Spain, it is advised that a comprehensive home insurance be taken out. To hedge against unforeseen circumstances such as natural disaster, fire or other damage a building insurance is required. This is mandated by most mortgage providers.
Other home owners take out content insurance which is intended to cover personal belongings in the home. This is not mandatory. Although regarded as a wise investment, if the new property owner intends to rent out the building or spend long periods outside Spain.
Utilities
Utilities is another thing that has to be put in place after purchasing a house, although tedious to set up. New owners might find out that an old policy exist from the old ownership that could be taken up after the building is purchased.
In Spain, waste disposal is tackled on a municipal level, there is an annual fee levied on buildings for rubbish collection. Other utilities, such as water, electricity and gas will also need to be paid for. However, before doing so, different service providers will need to be compared for the best deals.
If electrical, plumbing and gas pipes need to be laid, then the services of a contractor to oversee the project might be required. Spanish platforms such as TaskRabbit could be exploited because work history as well as qualifications of contractors are clearly stated here.
What If The Property Being Bought Is A Land For Building In Spain?
It is possible for foreigners to buy land in Spain with an intention to build. This destination has long since been known for overseas purchase of holiday homes. This had always led to mass exploitation of buyers by dishonest agents and developers who smell an opportunity due to inexperienced buyers.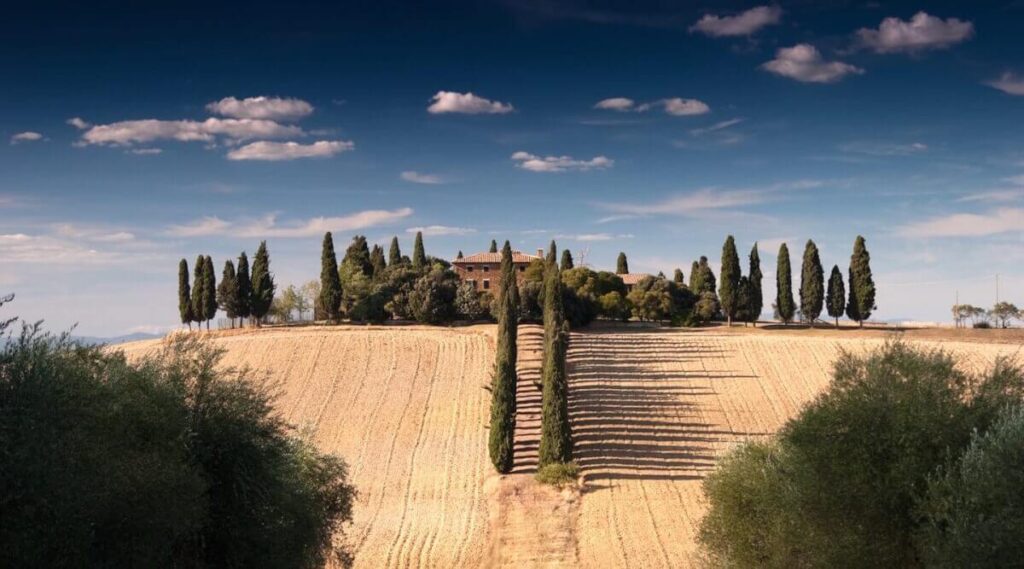 Zoning license has to be applied for, to get permission to build on land located in certain areas. Without this license a building could risk being demolished by the local authority. The quality of building materials should also meet the required specification so as to avoid costly replacements.
All new buildings on Spanish land are subject to rigorous inspections, work being carried out on these properties have to meet strict structural standards for building materials, height and layout or construction work could risk being halted.
The British Home Office routinely updates its website with notice on the best practices for foreigners interested in buying properties in Spain. Certain recommendations are emphasized such as;
Scrutinizing credentials and qualifications of the lawyers or estate agents before dealing with them
Checking the land registry (Registro de la Propriedad) to know about the availability and genuine nature of the land being negotiated for
Make sure that the right planning permission has been secured before building
Check to make sure that the property being purchased has no debt to be paid by new owners
Ensuring that the property being negotiated for is of high structural integrity by using surveyors or architects to inspect it carefully.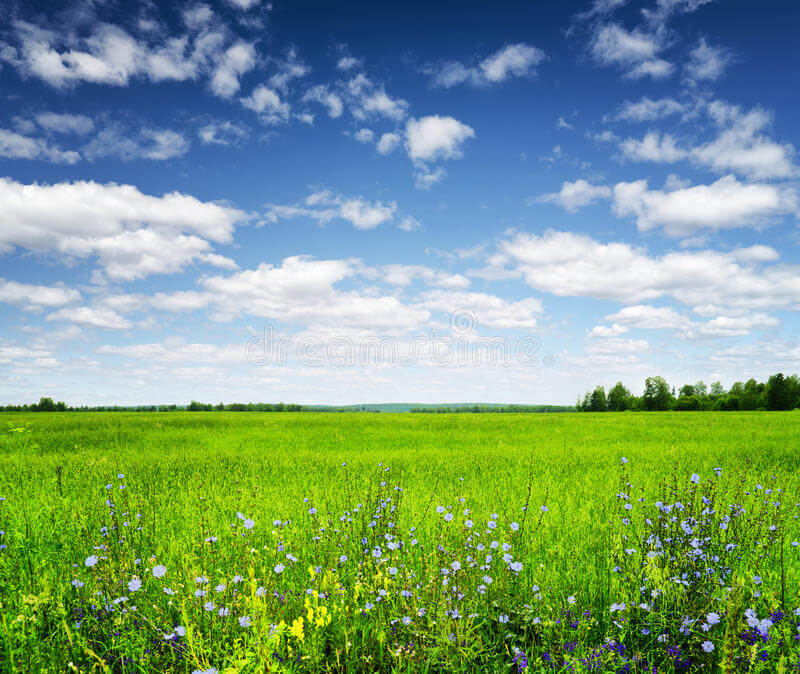 A request can be made via phone, fax, email or in person from the land registry located in the interested region in Spain for more information on the interested property. Each land registry office can be found on the national registry website.
Buying Brand New Properties For Sale In Spain
Foreign nationals must be careful while trying to buy carcass houses, which unfinished and incomplete houses being built from scratch. As the highest real estate scams in Spain are usually committed using this type of properties. So potential buyers should be careful when dealing with developers.
There are few things to look out for when trying to deal with a Spanish real estate company or purchase a property. Such as;
Potential buyers are mandated to research on the existence of the real estate company as well as whether the housing project is registered with the land registry.
Inquiring with the local city hall to see if permission has been given to begin planning property development.
Foreign nationals should make sure they don't sign a contract that is difficult to understand.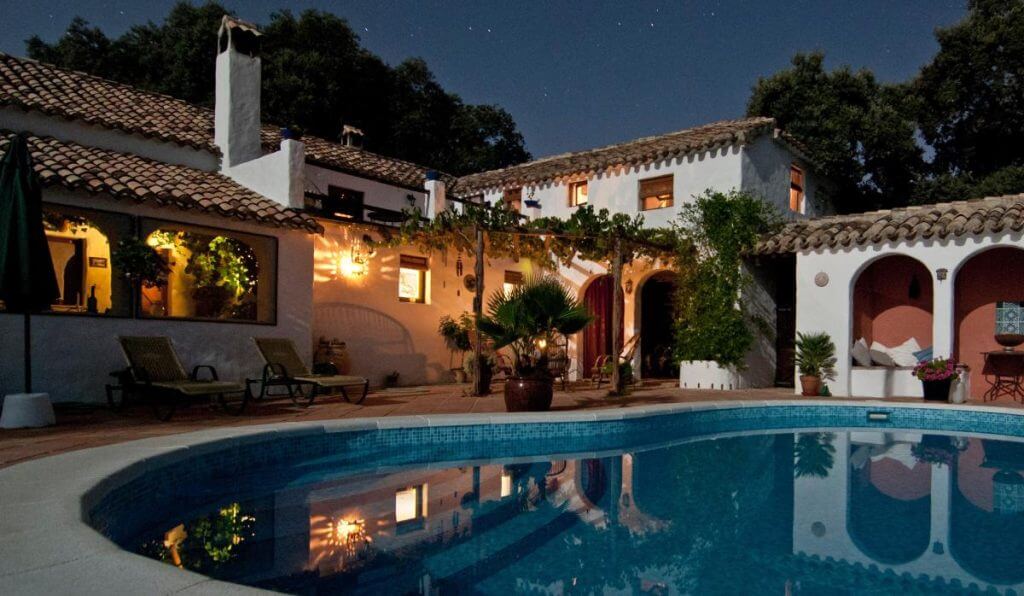 Making sure that when dealing with developers or real estate agents who do not understand English, an independent translator is hired.
Providing evidence of judicious use of funds sent by the foreign buyer to develop properties bought in Spain.
A signed money back guarantee if any part of the agreement is reneged on.
It is possible to buy land in Spain as a non-resident, non-EU citizen and a property built on it yourself. To embark on this sort of project, quality legal advice should be sought. So that all agreements with builders and other professionals are properly drafted and legitimate.
Flipping Properties In Spain
After developing a property in Spain, it is possible to sell it irrespective of whether the owner is a foreigner or a resident. However, property sellers must be conscious of the capital gains tax (CGT), this can be a huge sticking point, as all profits are taxed at rates as high as 19 to 23% depending on gain bracket.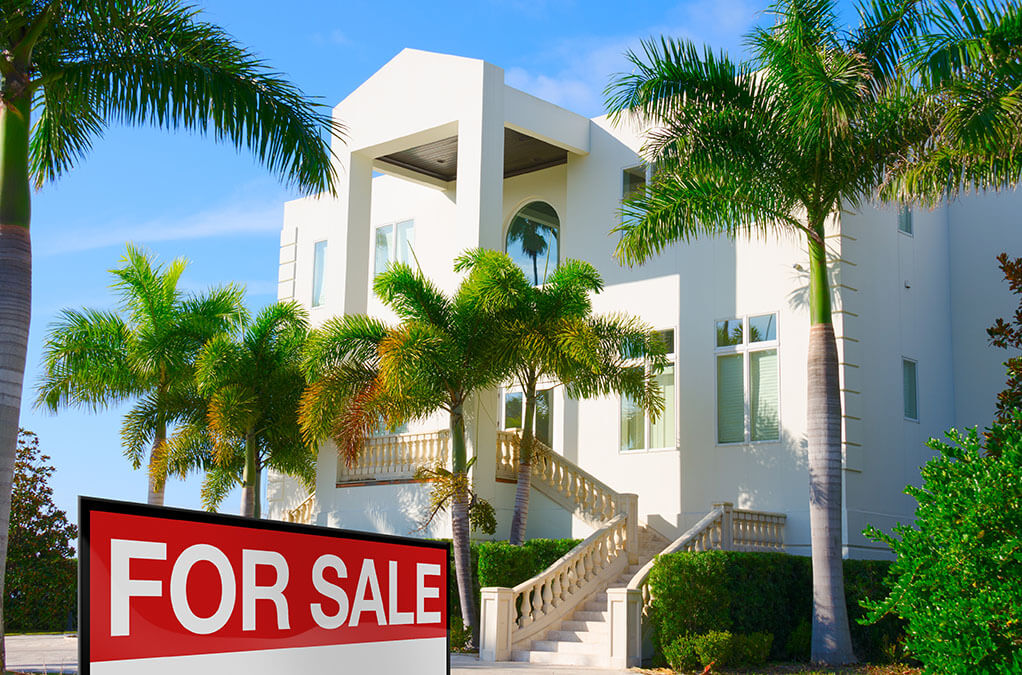 The first €6,000 made on flipping a Spanish property is taxed at 19%
Profits of between €6,000 – €50,000 is taxed at 21%
All profits on sales of property/properties that amounts to €50,000 or more is taxed at 23%
For instance, a capital gains tax of €34,500 will be deducted from a Spanish property purchased at €300,000 and sold for €450,000.
How To Reduce The Capital Gains Tax On Properties For Sale In Spain
Two things could be done to reduce the amount paid on capital gains tax or to defer its payment. The first is when a buyer is re-investing all earnings in the purchase of another property in Spain or if the beneficiary is over 65 years and has been a resident of Spain for 3 years or more.
The above criteria are the only exceptions. Spain is quite different from most countries, as no matter how long foreigners lived on a property, the rate of capital gains tax always applies. The status of a resident never influences this outcome.
Conclusion
Buying properties for sale in Spain as a foreign national is one of the easiest things to do. All the individual needs is an estate agent, a lawyer and depending on the prevailing situation, a translator might be required for a smooth transaction.
All professionals used in the process of acquiring properties in Spain should be vetted, as there are a lot of scammers in this country. For instance, if seeking the services of a lawyer, his/her registration number should be verified by going on the national bar association website.
It is also possible to buy a land in Spain and develop it the way the buyer chooses. However, to do this, zoning permits and other authorization has to be applied for and granted. This are mandatory requirements which has to be met.
After buying a property in Spain, capital gains tax is levied on buildings that are later sold. The tax bracket ranges from 19% to 23% depending on the amount of earning made on sales of the property. There are ways in which this tax can be reduced or even deferred.
However, there are no exemptions from payment of capital gains tax. All individuals who sell their properties in Spain whether residents or non-residents, EU citizens or non-EU citizens are required to pay a capital gains tax.
What do you think? Do you think buying properties in Spain is easy? Would you be acquiring real estate in this country in the future?