When people think about cheapest way to book hotels, it's normal for the mind to wonder away and get stuck on images of run down hostels as most people think this is the only way to get to stay in cheap accommodations when visiting your favorite destination.
Related article: Moving to the UK: 11 things to expect
Related article: Canada visitor visa in 7 days
Even though there is something about hostels that make it easy to access, I'll still choose a luxurious hotel over a bread and breakfast any day. There are a lot of reasons for this, whether it's the clean air-conditioned rooms, shower with awesome flow rate, comfy bed, all the way to custom bottle soap that always finds its way into your luggage lol. A hotel is one's safe escape from the noisy world outside.
Most people seek the services of travel agents and agencies just to get actionable tips on how to cut down on cost incurred while booking rooms in different 5-star hotel chains. This will no longer be necessary as in this article, I show you cheapest way to book hotels online, ensuring that you get your money's worth when you check-in on your next travel.
Why Most People Hate Staying In Hotels
It's not news that hotels the world over aren't cheap, this is the one reason why most people dislike spending money on a space they will literally stay in for a few hours. To this end most travelers avoid staying in hotels when they are in a different city or country as they are ideally not the best way to use money.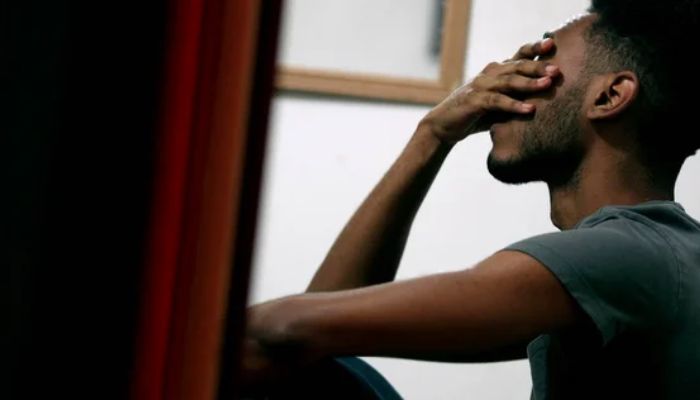 As earlier mentioned in the last section, this is why hostels are so popular as they offer an affordable alternative as well as offering guests the opportunity to make social connections with other people taking up rooms, conquering the level of isolation felt when lodging in a 5-star luxury hotel.
What Is The Cheapest Way To Book Hotels?
There are however a subset of travelers who do not mind the level of isolation associated with staying in hotels and find it disturbing paying exorbitant rates, the whole time seeking the cheapest ways to book hotels.
The fact is there's no one size fits all when it comes to booking hotel rooms. Some websites offer discounted rates more than others. There is also the issue of hotel location and class which could potentially drive-up cost.
There's consequently a lot to consider when people seek to narrow down on a hotel choice and is not as simple as using search phrases such as; "cheapest way to book hotels reddit" on different social media platforms.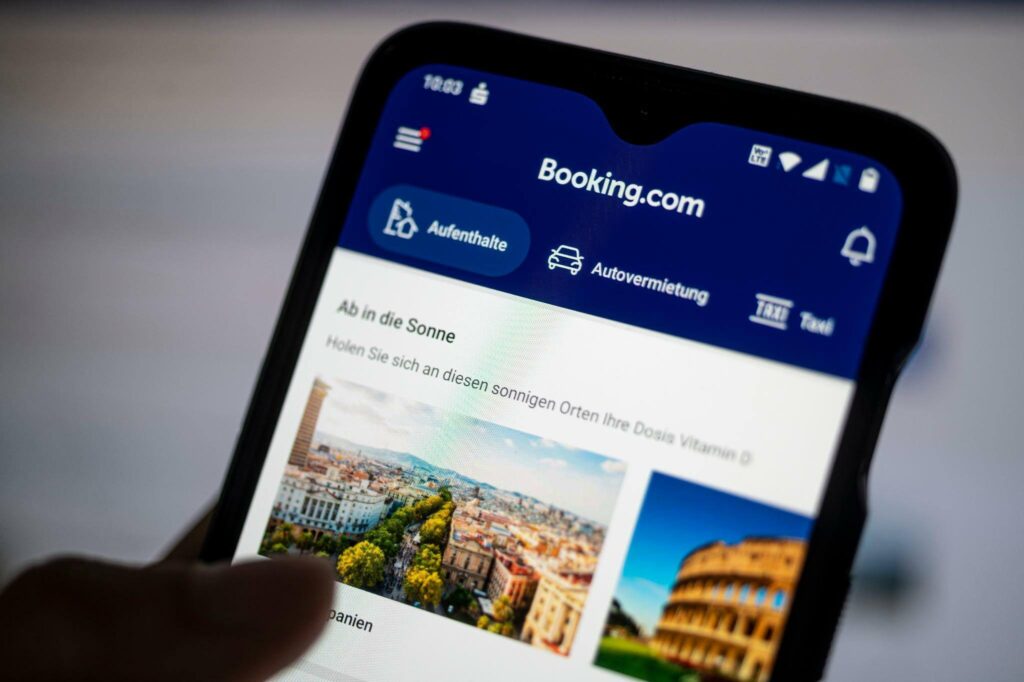 Having gone through all available online platforms to identify the best site to book a hotel in 2022. I am elated to announce that the winner out of the bunch that were reviewed by fuse chronicles is booking.com.
Cheapest Way To Book Hotels Other Than Booking.com
It is worth stressing at this point that we did not necessary find a large number of available places on booking.com, however it offered the most by way of the cheapest hotels, which we feel is the basis for search carried out by most budget travelers pressed for cash.
As prior mentioned, booking.com usually suffers from a lack of available rooms in hotels posted on their website. Thus the need to find complementary alternatives that can bridge the gap, but still meet the criteria of affordability for frugal travelers.
Agoda, we discovered fits the bill perfectly and comes in as the second best hotel booking website. We noticed a lot of positive customer reviews left by customers who used their platform to book hotels. However, we found out that Agoda is suited to hotels in Asia.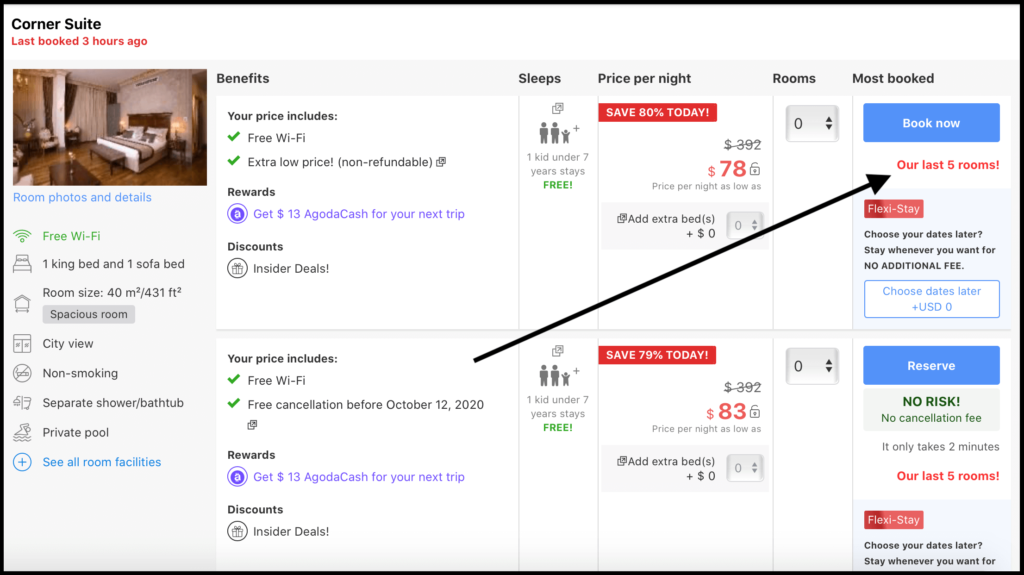 Another unexpected solution to the challenge posed by finding the cheapest way to book a hotel room was when we unearthed the viability of Google as one of the best booking places for skint travelers looking for cheap hotels around the world.
While reading this words, I can literally imagine emotions rising in anger at this insinuation. The question is; how can google be the best hotel booking site when even my 2 years old daughter knows it just a search engine.
Well, that's easy, in the next section, I will take you through the rudiments showing you how the search engine known as google can be used as the cheapest way to book a hotel online.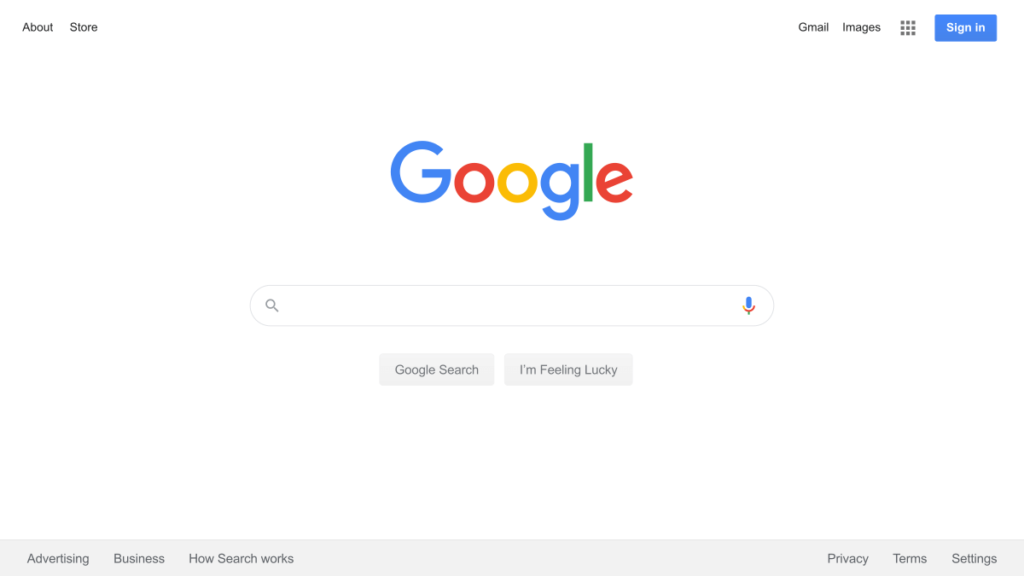 How to Book Cheap Hotels
The first step in finding the cheapest hotel in a one-step process, is by going on google and typing your intended destination with the word; "hotels" after it. Such as, "Baltimore city hotels".
Just like that, your work is done. What google does is simple; its algorithm matches your search query with results on all top booking websites indexed on its platform. The outcome is a list of booking sites that offer affordable hotels, from which travelers can cherry pick from.
Thus, instead of carrying out an individual search of all booking sites out there, you let google do all the heavy lifting, categorizing hotel booking platforms based on the cheapest rates. This saves you a lot of time. That's why we class google as the best booking site there is.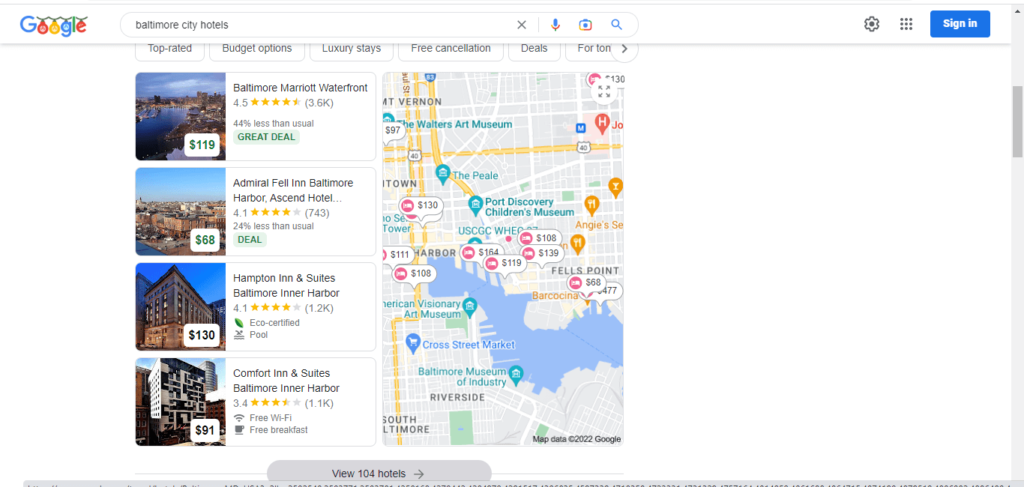 Now, we will show you how to go about it in a step-by-step guide, so you can locate the cheapest hotels while planning your winter getaway with your family:
At the bottom of the result from the first search query, you will be required to click the button labelled "view hotels", upon clicking this, you'll be navigated to the google hotel search hub.
The next thing to do is input the date you plan on arriving your target city/country. This narrows down your search ensuring that you find a hotel that fits your budget. This search aggregates the results such that they are sorted from the lowest to the highest by virtue of price. You are also able to book by location, because the map that pinpoints the coordinate of the hotel is highlighted as well.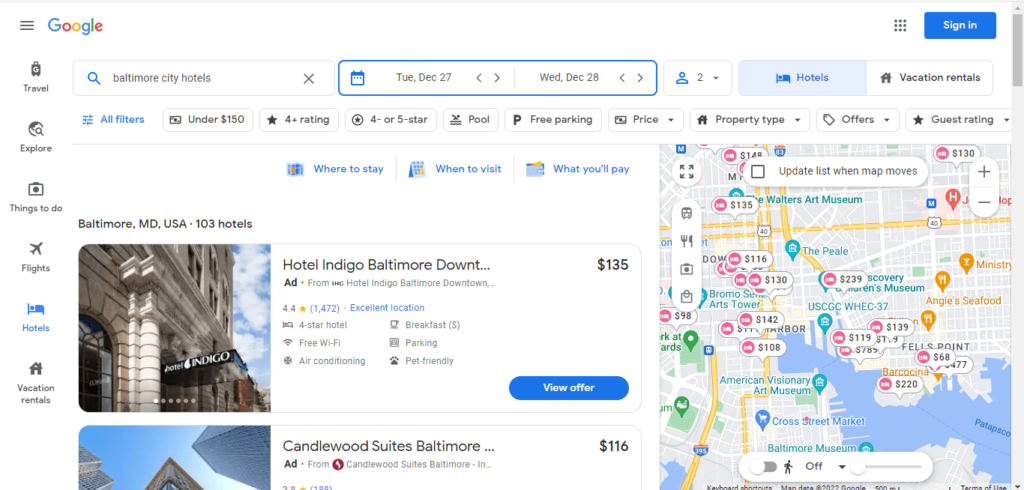 For each and every hotel clicked on, you are presented with an array of booking options. Upon narrowing down on the hotel with the targeted price range. You can move over to their website to make your booking. It's vital to note that when search queries are entered into google, the top results are usually sponsored ads, these might not contain the hotel deals required to see you get cheap rates. So, you would have to scroll down to find the meat that carries your desired outcome.
Once you've found the lowest price, it is important to book at that website as soon as possible, because there are a lot of people looking to travel on a budget, an attractive price found for a hotel could disappear in the twinkle of an eye if not taken advantage of in a timely manner.
Valuable Hacks To Get The Cheapest Hotel Rooms Possible
Upon finding the right hotel that offers the cheapest rates in rooms, there are actionable hacks that must be implemented before booking a room to ensure that you are actually getting the best deal in the house.
Reach Out To The Hotel Directly
On the hotel's website, locate the "contact us" tab, then give them a call. This is very important and must not be taken for granted. You are going to require that they match the offer you are about to take advantage of. This shouldn't be a problem to them because it will save them lost income on commissions paid to third party affiliate sites.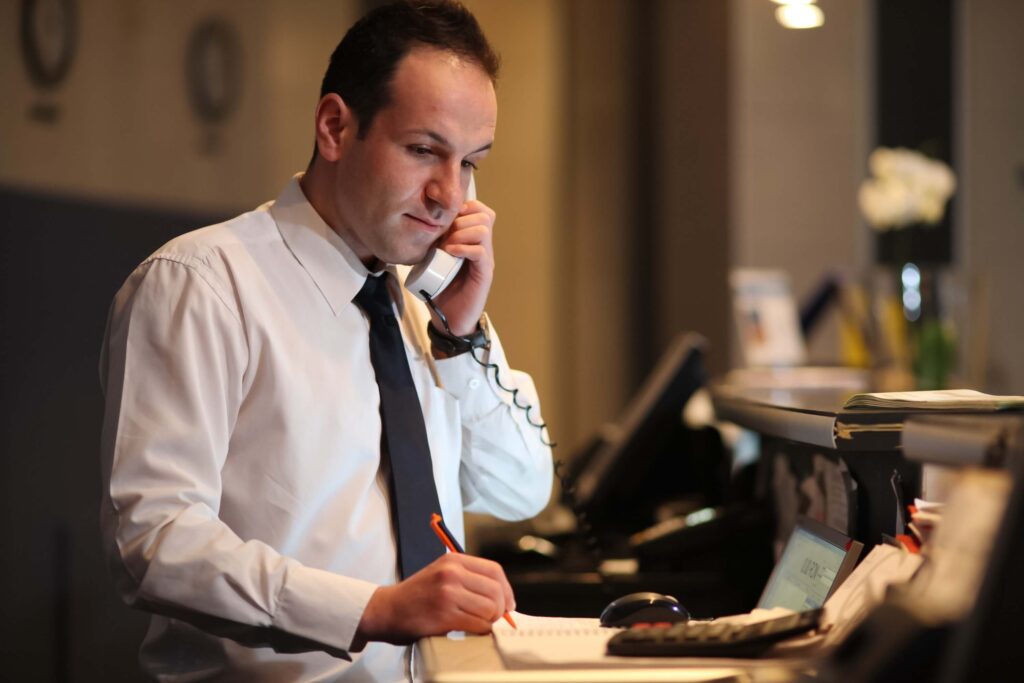 This is why it's never advisable to book hotels on affiliate portals, savings are usually lost because affiliate commissions have to be paid. Most huge global hotel brands offer amazing benefits when hotel rooms are booked directly, such as loyalty points that could be earned and credit rewards that could accrue in the future. So, if cost is an impediment to your seasonal travels, do not make your hotel bookings anywhere else but on the hotel's website.
Discount Rates Due Membership Of AAA Or AARP
Citizens or permanent residence of the United States who are members of either the American association of retired persons (AARP) or the American automobile association (AAA) could be eligible for preferential rates that are way cheaper than the average.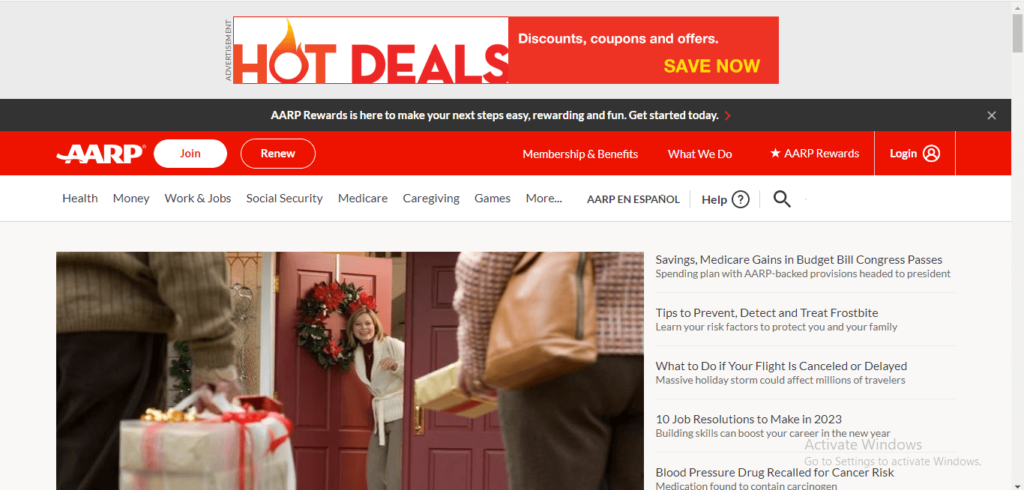 Joining the American association of retired persons is not difficult as anybody can be a member, its one of the cheapest way to book hotels as there are incredible travel incentives on offer such as unbelievable deals on flights on airlines like British airways and 5-star hotels.
Mr Rebates Or Rakuten Cashbacks
Travelers who get the cheapest rates possible in hotel bookings by taking advantage of booking sites such as Booking.com, Hotels.com or Expedia are recommended to use Mr. Rebates or Rakuten. Using these links could guaranteed cashbacks that range from 1-4%. This might be viewed as a miniscule amount at first, but over time, could stack up to a lot in savings.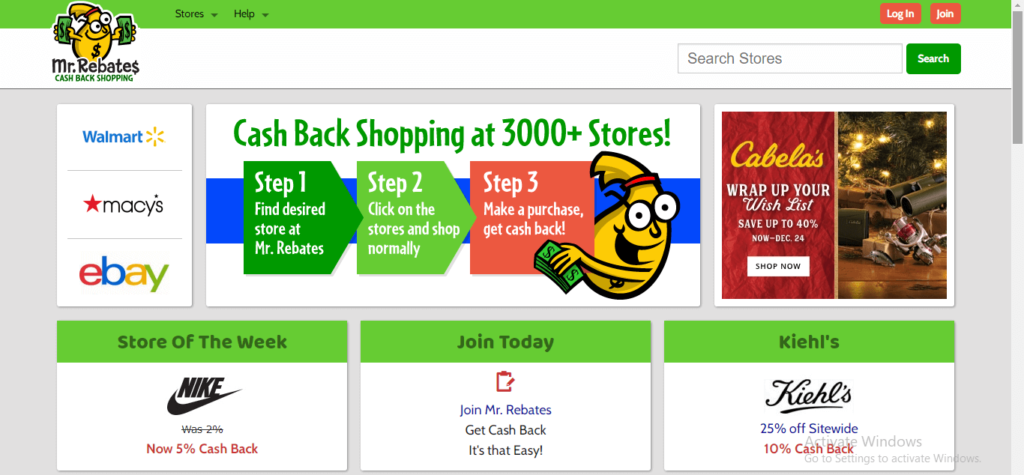 Loyalty Programs Offered By Booking.com And Hotels.com
People bent on identifying the cheapest way to book hotels must first sign up for the loyalty programs offered by hotels.com and booking.com. Platforms like Hotels.com offers a mouthing prospect of getting a free room after 10 hotel bookings.
Booking.com on the other hand ensures that members of its loyalty program get 10% off all future hotel bookings. This goes a long way to cut cost and increase affordability of luxury hotels worldwide. However, hotel rooms have to be booked on either Booking.com or Hotels.com before people can sign up for their loyalty programs.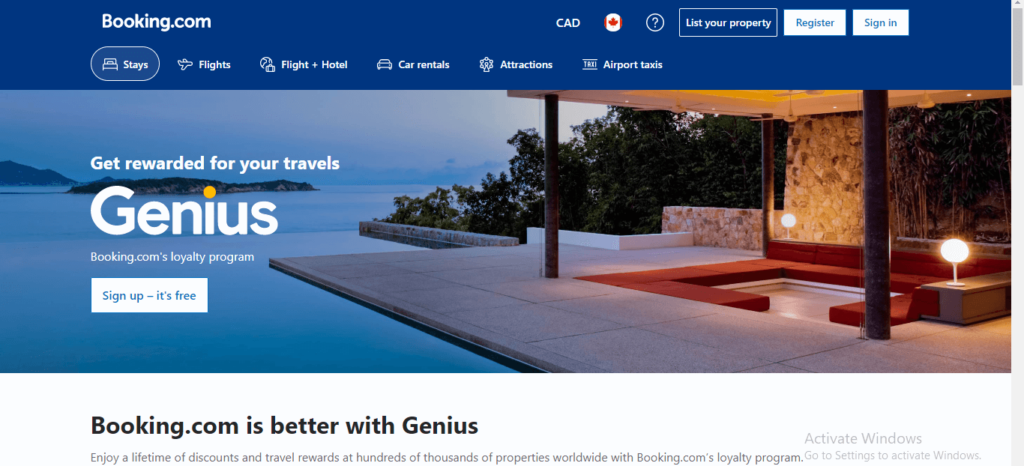 Use Of Discounted Gift Cards
Whether people seek the cheapest way to book Las Vegas hotels or Marriot hotels, hotel gift cards can be used to book rooms in major hotel chains. To get hotel gift cards, you will have to visit the gift card granny website to obtain discounted gift cards, which can be used during hotel bookings.
All gift cards purchased add up towards point earnings and status credit awards.
Purchasing A Pre-existing Reservation With Roomer
It happens all the time that people are unable to embark on a trip and also can't cancel their hotel bookings. In other to avoid loss of income, most hotels auction these available rooms on Roomer, where it is sold at discounted prices, thus preventing any loss of earnings.
So, the next time you plan on traveling to the next city or another country, you might want to visit Roomer to get the cheapest rates in hotel bookings possible. Although room rates for hotels is more fixed than flight tickets, it is thus subject to less fluctuations.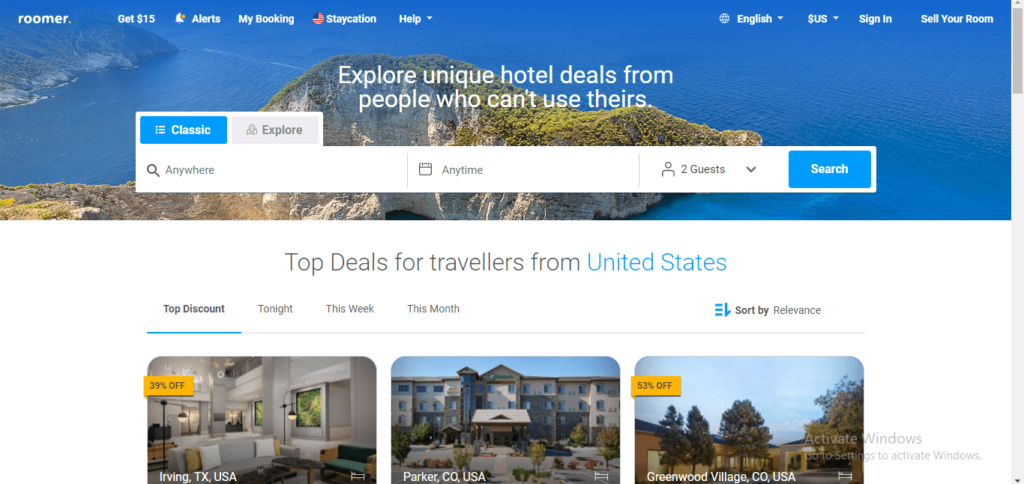 Instead of scouring the internet, looking through different hotel websites for days looking for the cheapest ways to book hotels. I recommend using apps like Roomer, where 5-star hotels in a bid to avoid losses are desperate to sell already booked hotel rooms.
Just follow the steps above to get a cheap hotel by using my favorite (and what have been shown to be the best) hotel booking websites listed here so you get a good deal and enjoy your trip quicker.
Cheapest Way To Book Last Minute Hotels
Sometimes you could be on the hunt for the cheapest way to book last minute hotels, this happens to the best of us lol. If this is the case, then HotelTonight is the app you must use. It is perfect for last minute bookings, particularly if you have a flexible schedule.
Booking a hotel using this app after 4pm of the scheduled day, guarantees that you can find hotels discounted to rates as high as 50%. Getting a last-minute hotel reservation is nice, but if you can get a 5-star one that's 50% cheaper, then that has to count for something.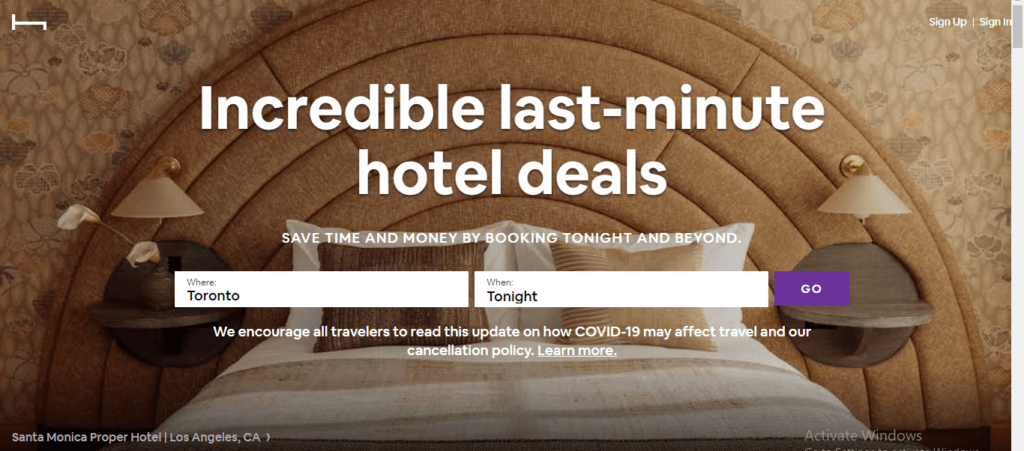 Cheapest Way to Book Hotels In The U.S
What's the cheapest way to book hotels for people visiting or traveling cross country in the United States? The answer to this is Super Travel. This is a website that offers discounted hotel deals for those intent on booking hotels located in the U.S.
Super Travel sends the latest deals on hotels to your phone and Facebook account depending on the one you choose upon registering with them. All you need do is choose your intended date of arrival as well as city within the United States that you are traveling to and voila! The best deals will start to roll in.
Savings using this service could go as high as 50% which is nothing to frown at. They are normally listed in the google results for ways to find affordable, but luxurious hotels in the U.S. However, sometimes they are not. So we recommend periodically going on their website to check up on their latest deals.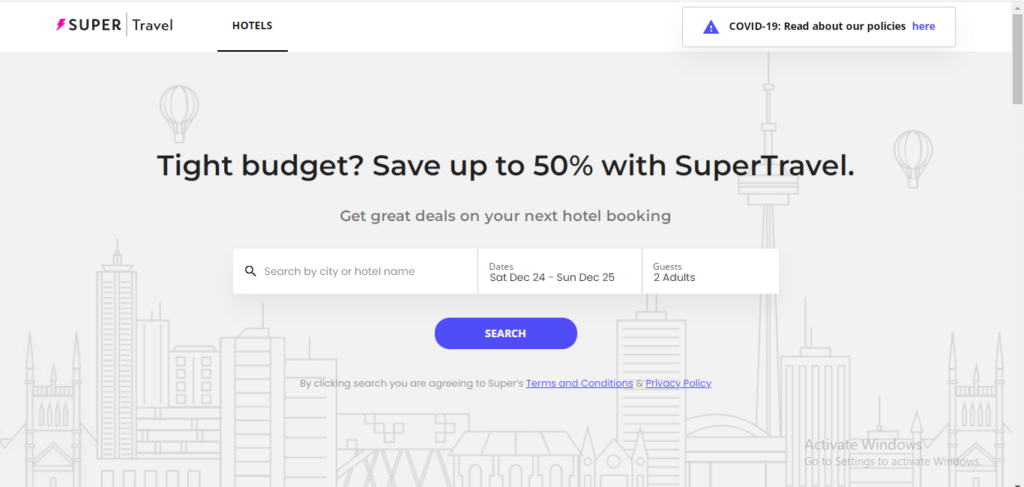 Cheapest Hotel Booking Sites
You can find a summary of the cheapest hotel booking sites and apps below:
Booking.com
Hotels.com
Expedia
Roomer
HotelTonight
Super travel
Conclusion
In trying to identify the cheapest way to book hotels, most people worry themselves sick, others pay exorbitant rates for hotel rooms they would have otherwise gotten affordably. To get the best hotel rates, there are available tools that can be used to segregate this hospitality centers by way of price.
One of such tools is the use of the search engine known as google to enter the right search query which pulls information from booking sites such as booking.com, hotels.com and Expedia. Then interested travelers can go about choosing the best hotels that are reasonable priced to book there stay.
When attractive deals in hotels are found, it is important to place a call to the hotel to ensure that they are able to match the percentage discount on offer. There are other ways in which the best hotels can be booked at the cheapest rates possible.
Such as becoming a member of either one of the American association of retired persons (AARP) or the American automobile association (AAA), using Mr. Rebates or Rakuten to get cashbacks that could rise as high as 4% over a period of time, enroll in a loyalty program when you book a hotel through, booking.com, hotels.com or Expedia, or by purchasing discounted hotel gift cards from platforms such gift card granny.
All the above are some of the cheapest ways to book hotels. However, if they still don't work and you seek to get a last meeting booking done, then Roomer is your best bet. They are a platform where unused hotel bookings are sold so that the hotel doesn't lose money. Thus, all bookings gotten from this source are 100% discounted.
Share your thoughts below. Have you used any of the above mentioned apps and websites for hotel bookings?