Moving to Denmark as a way of immigrating to Europe is now a possibility, in fact it is easier than you think. So easy that most people tend to overlook this option in favor of other exotic locations such as moving to the Netherlands, Spain or the United Kingdom.
Related article: Moving to the UK as a teacher
Related article: A guide to moving to Malta for global professionals
All you literally need, is move as a volunteer and that's it. There are pecks to moving to Denmark as a volunteer. Research carried out by a number of civil society organizations shows that most people dislike volunteer work.
It's not has complicated as you think, neither is it that difficult. In this article, we will be highlighting everything you need to know about moving to Denmark as a volunteer. In the end, you will realize how easy and stress less it is compared to other destinations trending out there.
Moving To Denmark As A Volunteer: Applying For A Residence Permit
People interested in doing voluntary work, particularly those of a social or humanitarian nature, that do not require remuneration can be granted permits to stay in Denmark while working as volunteers. EU/EEA citizens or those from Switzerland do not require a residence permit.
To apply for residence permit, volunteers moving to Denmark will have to fill a form XG1. The amazing thing is that there are no application fees attached to submitting this form. However, there must be an agreement in place with a Danish organization and a volunteer.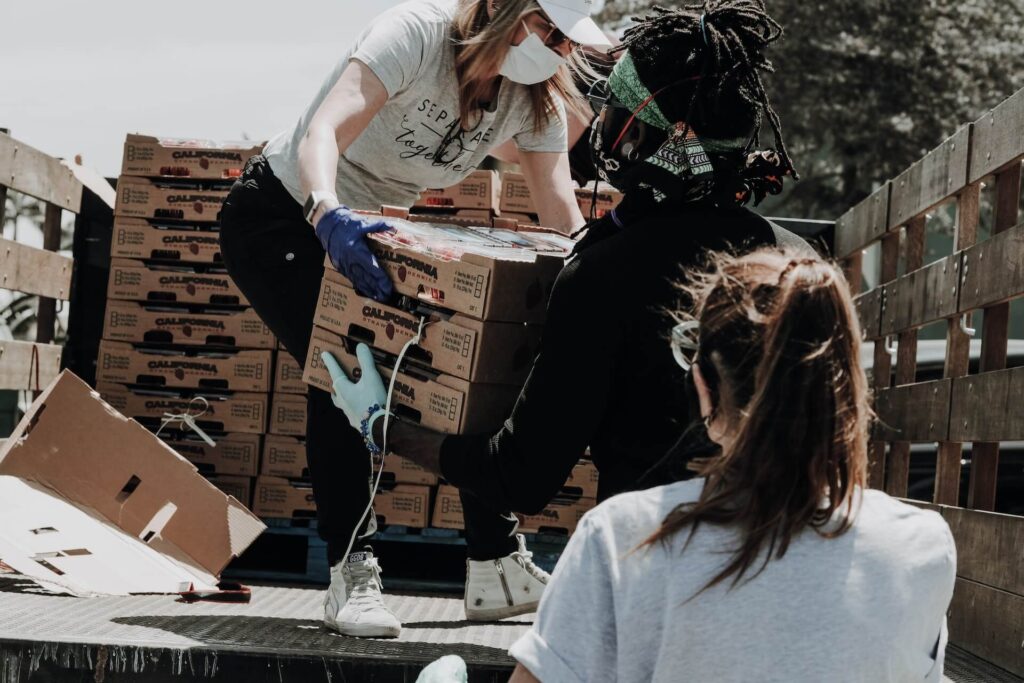 People from European union member countries moving to Denmark for volunteer work only need a residence document, instead of a permit. Although, from 31 December 2020, UK citizens can no longer apply for EU residence via the application page or by filling the form OD1.
All citizens from the United Kingdom, are expected to use the Brexit application page to access the form BR1 which is the mandatory application form for this category of applicants who are interested in coming into Denmark for voluntary work.
It must be emphasized that all conditions stated before a residence permit application can be filled must be read carefully and met, before going on to the first step.
Commuters who do not plan on residing in Denmark, are required to apply for a work permit. They are not expected to create a case order ID or pay any fees. They can literally skip to step 3 in the application process.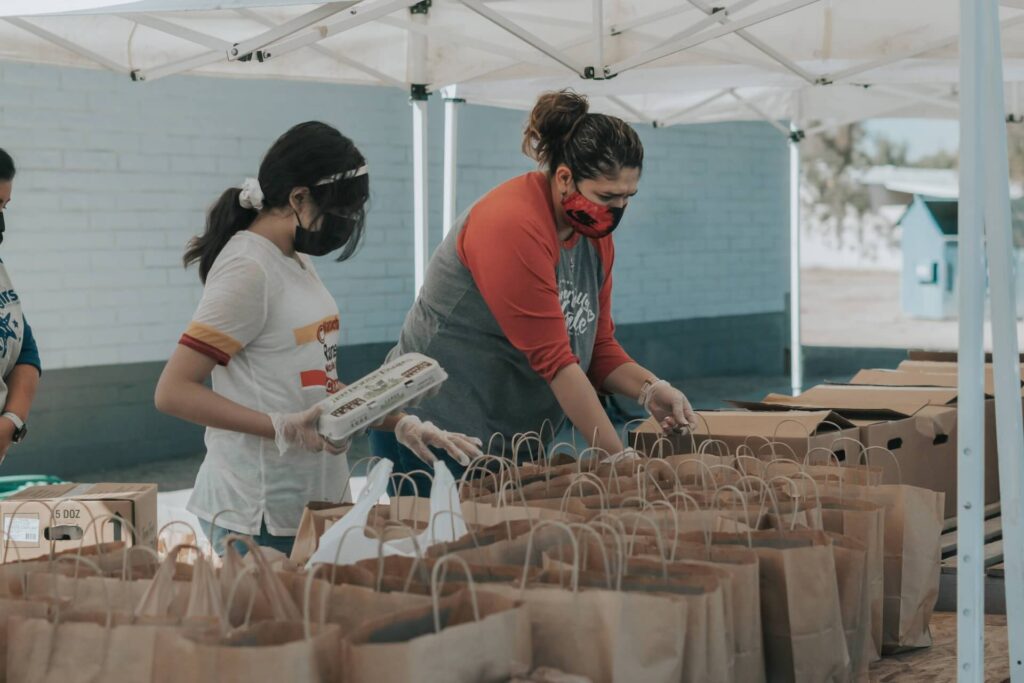 Application for residence permit is normally done and submitted to the Danish Agency for International Recruitment and Integration (SIRI). They are in charge of processing permits of residency for volunteer workers coming into Denmark.
Volunteer Work Visa For Moving To Denmark
It's worth stressing that Denmark's visa requirements are quite similar to neighboring countries like Sweden. As they are both part of the European Union (EU) and Schengen Zone. Meaning the beneficiary's Schengen visa will apply to the whole of the area.
Recipients can spend a maximum of 90 days in the entire area before they have to leave for a minimum of 90 days. This of course applies to all nationalities, apart from residents of the EU, who can stay and work indefinitely.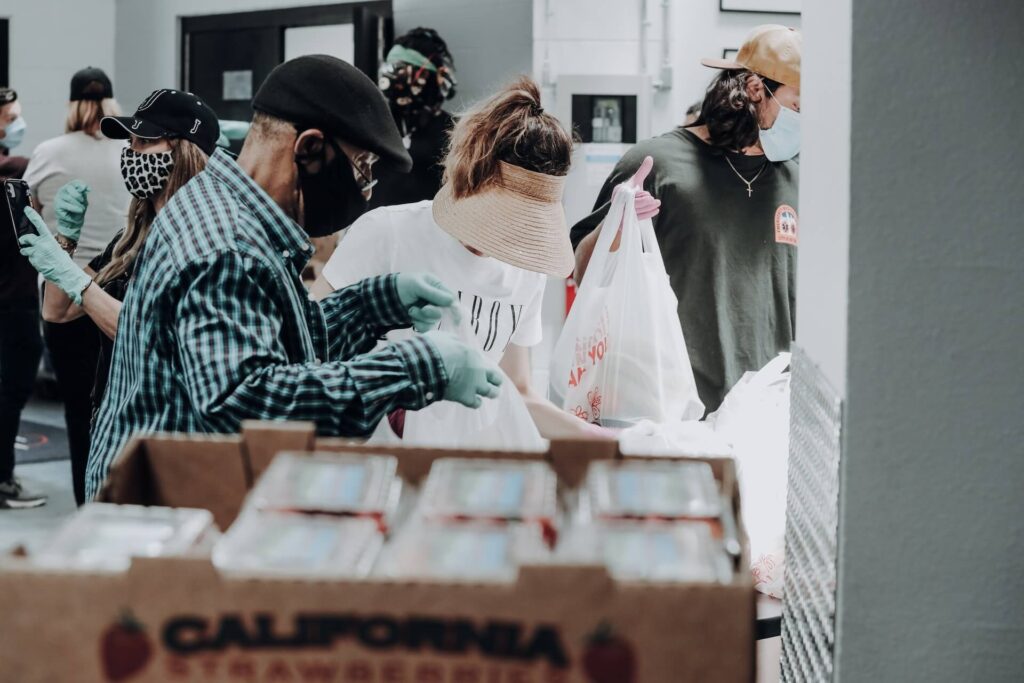 People from countries located in North Americans or citizens of Japan, South Korea, Australia, and New Zealand can obtain this visa for free when they arrive. However, Russians and South Africans have to apply for a Schengen visa in advance.
Also, no matter the country an applicant is from, they are all required to apply for a residence permit before entering Denmark. Unless on a visa waiver, then they can apply for a permit while already in the country. Circumventing this rule means you will be viewed as an illegal alien by the authorities.
Documents Required To Apply For A Residence Permit As A Volunteer Worker
It is worth reiterating that all documents required to apply for a residence permit as a volunteer worker must be in place before starting the application process. Non-English documents or those not in German, Norwegian, Swedish or Danish, are mandated to be submitted with certified translations in either Danish or English.
Those moving to Denmark as volunteer workers would require the following documents to apply for a residence permit:
An agreement between the applicant and the organization that highlights an allowance and bonus structure that will be received from the organization, for example; pocket money, food and accommodation
Provide copies of all pages of the applicant's passport – including all empty pages and the passport's front and back cover.
A document from the volunteering organization highlighting the applicant's work tasks as a volunteer
Proof in the form of a document that shows the applicant has health and liability insurance that covers the duration of stay in Denmark
Submitting A Paper Based Residence Permit Application While Abroad
Volunteers interested in moving to Denmark have the option of filling a XG1 form online for their residence permit or downloading it and filling it by hand, then submitting a paper-based application when they are done.
If applicants are located in a different country, a paper-based residence permit application can be submitted to a Danish diplomatic mission or an application centre in the country where applicants are residing. A list of diplomatic missions and application centres can be accessed by clicking here.
However, it must be noted that in certain countries Denmark does not have a diplomatic mission or application centres. In this case, applicants will be referred to one of the Norwegian missions with which Denmark has made an agreement or to the nearest Danish diplomatic mission or application centre in the region.
Applicants are recommended to visit the webpage that highlights local diplomatic missions in order to get more information, before an application can be submitted. It's possible that there could be additional fees to be paid or extra documents to be submitted this would be revealed on their websites.
Submitting A Residence Permit Application While Already In Denmark
It is possible to submit a residence permit while legally residing in Denmark, in this case there are certain documents that will be required of the applicant and these have to be submitted alongside the application form. Documents such as;
A copy of a visa page, showing the applicant holds a valid visa
Or a visa exempt, showing the bearer does not require a visa to come into Denmark
A previously applied and approved residence permit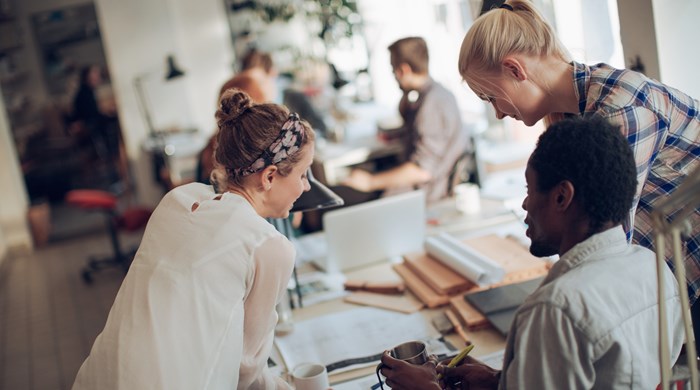 It is important to note that those staying in Denmark on a valid short-term visa, who end up submitting an application for a residence permit as volunteers, will be penalized when their application gets declined. This could result in a ban from entering Denmark for a period of up to 5 years.
Resident permit applications can also be submitted in one of the Danish Agency for International Recruitment and Integration branch offices, this of course is for those already legally residing in Denmark. However, an appointment will have to be booked first before submission.
Residence Permit Biometric Capture
Applicants who submit a residence permit application must note that they will have to get a biometric capture done. This entails taking a facial photo as well as fingerprint capture. Both information will be stored on a microchip embedded in the residence card, which will be given after a successful application.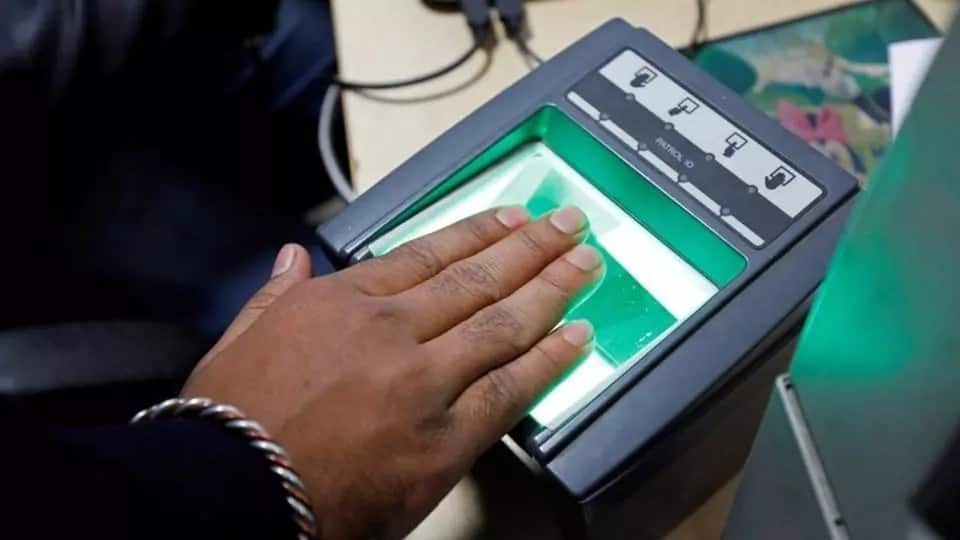 It is possible to decline having a biometric capture, applicants who refuse taking part in this step of the application process will have their residence permit application rejected. Meaning their application will not be processed as such they cannot legally reside in Denmark.
Biometric Capture For Residence Permit Application Submitted Online
Applicants who submitted their residence permit applications online are mandated to have their biometric capture done no later than 14 days after application submission. Biometric information can be captured at a Danish diplomatic mission abroad or in one of SIRI's branch offices if in Denmark.
Those unable to have their biometric information taken within the stipulated 14 days period, maybe due to an inability to book an appointment at a Danish diplomatic mission, can inform the Denmark immigration service via email of the time when the biometrics will be recorded. So that the risk of having an application rejected will be eliminated.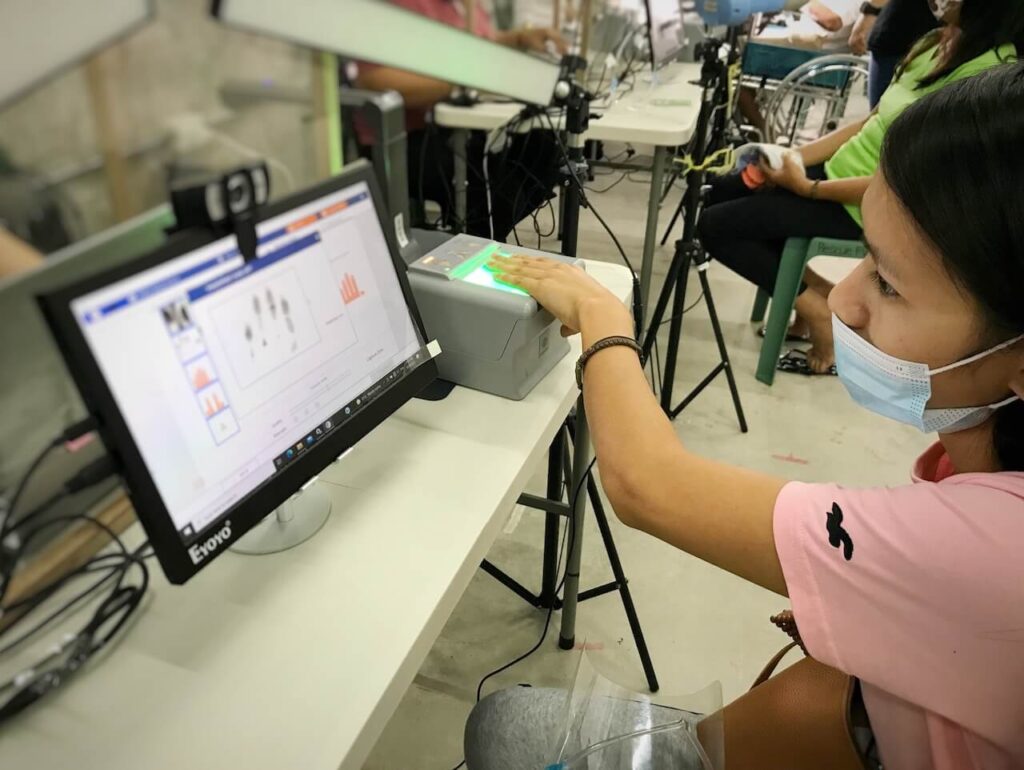 Biometric Capture For Paper-Based Residence Permit Application
Those who submit printable application forms will be required to get their biometric captured at the nearest Danish diplomatic mission or at an application centre in their country of residence. A list of Ministry of foreign affairs list of diplomatic missions and application centres where biometric capture can be done can be found by clicking here.
There are countries in which Denmark does not have a diplomatic mission or application centre. In such instances, applicants will be referred to one of the Norwegian missions with which Denmark has made an agreement or to the nearest Danish diplomatic mission or application centre in the region.
Application submissions made to a Norwegian diplomatic mission must be accompanies with at least a passport photo. Those who successfully get granted residence permits based on their application, are required to have their biometric captured within a specific time frame after entering Denmark.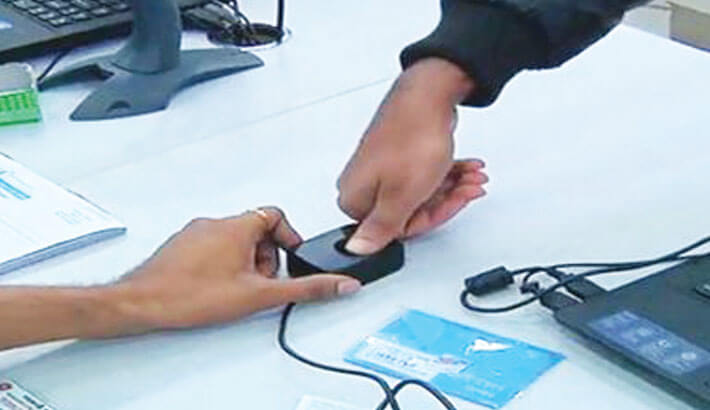 As stated earlier, we recommend that all applicants regularly visit the local diplomatic mission's webpage to get more information before they submit their application. On these pages there could be additional requirements regarding payment of additional fees, submission of additional passport photos or additional copies of the application.
Biometric Capture While In Denmark
Individuals who are legally resident in Denmark can get their biometric capture done while in the country. However, to do this, they'll need to;
Have a valid visa making them eligible to legally enter and stay in Denmark
Have an exempt from all visa requirements or
Holds a valid residence permit already
Biometric capture can be taken in any one of the SIRI's branch offices located around Denmark, if this is the applicant's intent, then he/she is required to book an appointment in order to be allocated a date for biometric recording.
Commuters who will not be staying in Denmark for a long time and will only be applying for a work permit, do not need to have their biometric capture taken.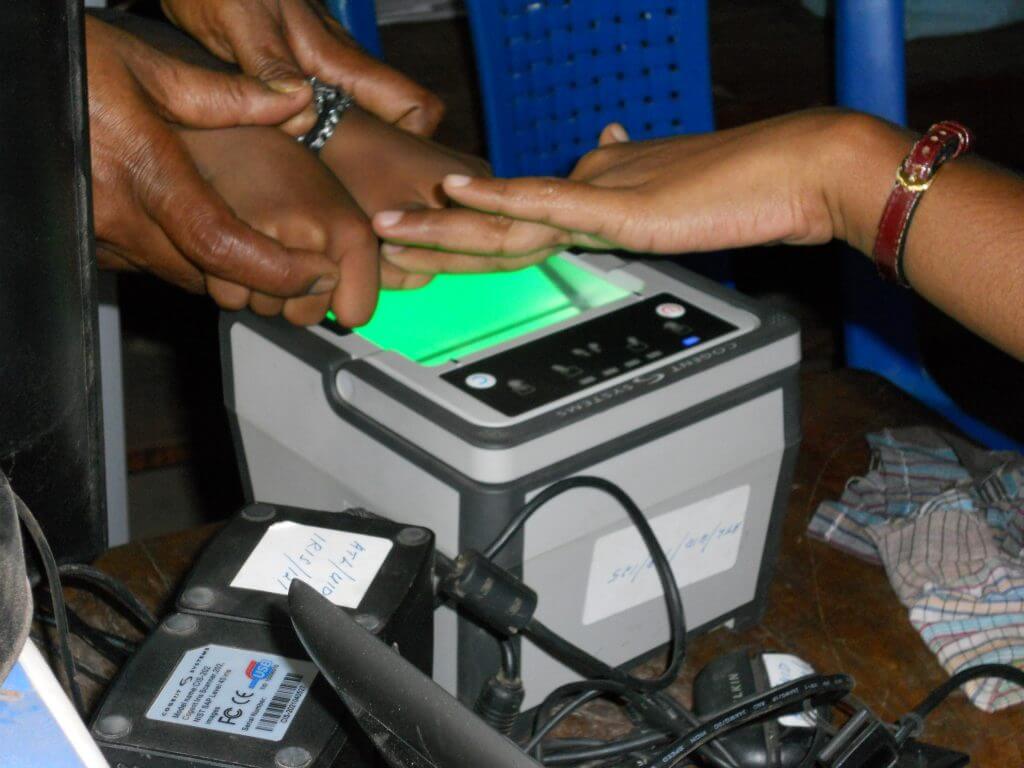 Processing Time For A Residence Permit
Upon filling the paper-based or online applications, adding all mandatory documents and successfully submitting them, as mentioned above a biometric capture would ensue. When this is done, applicants will have to wait patiently for 3 months which is the timeframe required to process this application.
When a decision is reached on a residence permit application, the Danish Agency for International Recruitment and Integration (SIRI) will send an email notification of the outcome. If further information is needed to process an application, then SIRI will contact the applicant or his/her employer.
Conditions Required To Be Granted A Residence Permit
Interested applicants who have found voluntary unpaid work in Denmark, in which the job has a social or humanitarian dimension are authorized to apply for and be granted a residence permit as a volunteer. However, there are extra criteria for eligibility that are still required of applicants.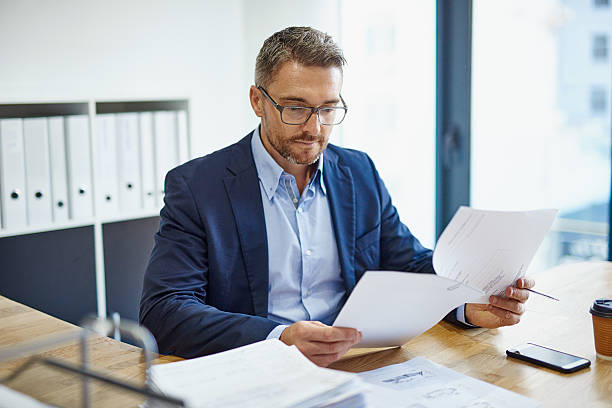 Age Limit
Individuals planning on moving to Denmark as volunteers, will have to be granted a residence permit. To be eligible for one, you will have to be between 18 and 30 years of age. It is vital that applicants must not have turned 31 years old at the time of applying or they could be rejected.
Nature Of The Applicant's Work
The nature of the applicant's work as a volunteer must be such that it is beneficial to people who are frail or marginalized. It is expected that this work should contribute towards upliftment of the Danish society.
Volunteer work could also be in different areas of mentorship towards children and young people where the applicant is responsible for ensuring that different activities and instructions within certain framework are followed.
No form of salary is expected to be paid or received for volunteer work in Denmark. Although employed by social or humanitarian organizations, residence permit will not be issued if the volunteer seeks to work for a Danish humanitarian society outside Denmark.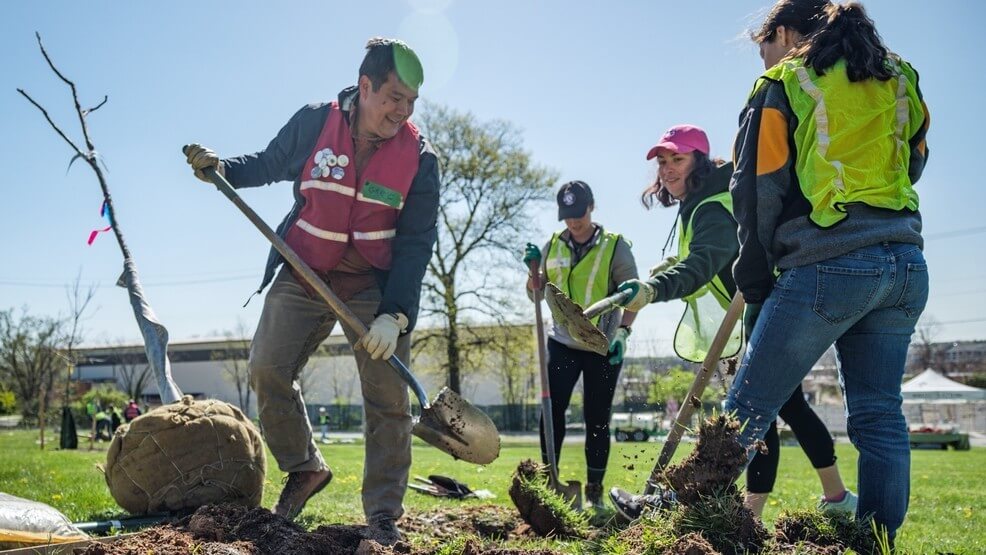 Financial Self Sufficiency
Individuals interested in moving to Denmark as volunteers are required to prove that they have sufficient funds to be able to support themselves. Sometimes voluntary organizations pay volunteers allowances and bonuses, but if this is not the case then applicants must show that they can cater for themselves while in Denmark.
From the year 2023, having an account with a balance of 6,589 DKK, shows that the individual has sufficient disposable funds to survive on a monthly basis. Applicants are required to multiply this amount by the duration of time they plan on working in Denmark as volunteers.
The amount highlighted above is in line with the monthly amount which correlates with the monthly study grant (SU) earmarked for students living independently outside the support of their parents. Study grant benchmark levels are adjusted every year.
Mandatory Insurance Cover
The humanitarian organization offering employment to the volunteer should take out a health and liability insurance that covers the beneficiary during his/her full stay in Denmark. In situations were the individual is staying in Denmark for more than 3 months, a health insurance is not needed.
What Rights Does A Residence Permit Confer On A Recipient?
Volunteers who have applied for and been successfully awarded both a residence and work permit, have rights that accrue to them. These are activities that are legally accepted and encouraged by law. Some of them are;
Right To Work In Denmark
With a residence permit, volunteers are allowed to work, although without pay in the organization that the individual has been granted a permit to work in before moving to Denmark. Working in another organization will be regarded as illegal or if the individual is receiving salary on the job
It is worthy of note that taking part in illegal work incurs a fine when caught, other severe consequences could apply, such imprisonment or even revocation of permit as a volunteer.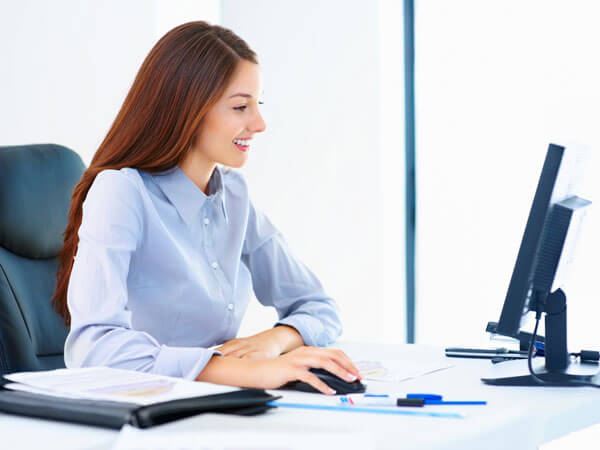 A Stay Authorization
Volunteers moving to Denmark, are allowed to stay in the country for the period in which their residence and work permit are valid for. As if that's not enough, these permits have the added benefit of ensuring that beneficiaries stay in the Schengen area for up to 90 days within the last 180 days period.
Volunteer residence and work permit however does not authorize beneficiaries to work in other Schengen countries. Also voluntary workers must not give up their Danish address or stay abroad for longer than 6 concurrent months.
A violation of the above rule could result in a revocation of the volunteer's permit. Meaning a loss in right to stay in Denmark. Those interested in staying outside the country for longer periods of time are required to apply for dispensation to prevent their permit from being revoked.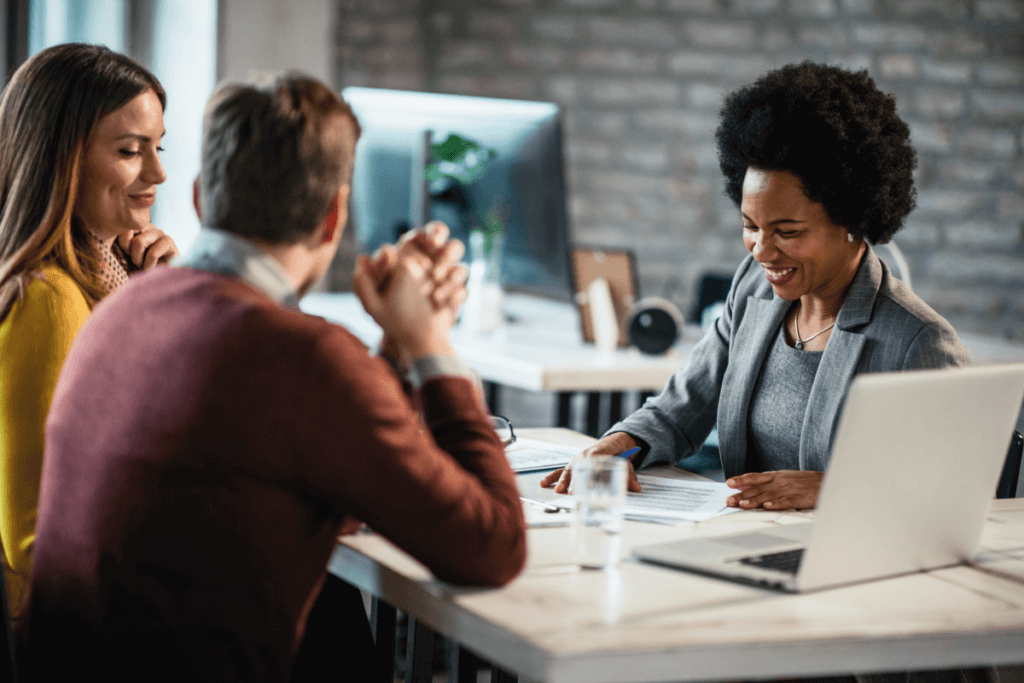 Not Eligible For Any Public Benefits
Volunteers are expected to be financially sufficient, and must be able to support themselves during their stay in Denmark. Voluntary workers are banned from receiving benefits under the terms of the Active Social Policy Act, e.g. social security benefits.
If any form of benefits is received by a volunteer during his/her stay in Denmark, all permits will be revoked, consequently ensuring that all rights to stay in the country is lost for good. As soon as any form of benefit is received by a foreign national, SIRI will be notified.
Right To Danish Lessons
A residence permit in Denmark, means that beneficiaries are entitled to free Danish lessons. It is however important to note that the individual must have turned 18 years, as well as have his/her Danish address registered in the Danish National Register.
Individuals with residence permits based on work, study etc, are mandated to pay a deposit before they can be eligible to start receiving these lessons. It is important to bear in mind that deposits could be lost if certain lesson modules are not passed within a given timeframe.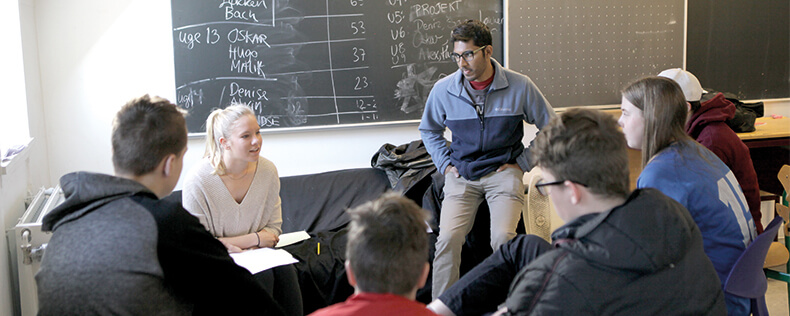 Depending on a volunteer's municipality of residence, he/she could be directed to specific language centres for Danish lessons. These lessons should be offered to individuals within a month of registering their address in Denmark, in event that this is not so, then the municipality must be contacted.
All lessons are usually learnt with other foreign nationals who have recently arrived in Denmark.
Does Moving To Denmark As A Volunteer Cover My Family?
People who have received their residence and work permit to take part in voluntary work that does not require them to get paid, cannot relocate to Denmark with their families. The individual's status as a volunteer is only recognized for the recipient alone and not his/her family.
How Long Can A Volunteer Stay For After Moving To Denmark?
A volunteer is usually granted a residence permit for the period in which he/she is employed as a voluntary worker. Although, the timeframe cannot exceed a period of 18 months.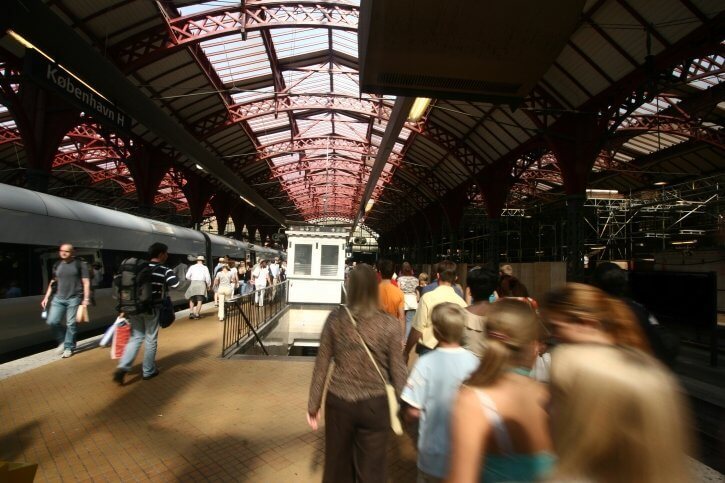 What Happens If My Passport Expires?
It is important to note that a residence permit can only be valid until 3 months before the expiry date of the recipient's passport. In event that the bearer's passport has a shorter validity than the otherwise possible period of stay, then his/her residence permit will be shortened.
This invariably means that the validity of an individual's residence permit will be shorter than it should be. When this person has renewed his/her passport, then the recipient can apply for an extension of the residence permit – however, this can only be done 3 months before a permit expires at the earliest.
Are There Penalties For Residing In Denmark On A Visiting Visa?
Individuals on a visitor visa to Denmark, who decide to apply for a residence permit, must be aware that there is a risk of being penalized for the illegality of their approach. Even though their application might end up being successful, a delay penalty period must be factored in.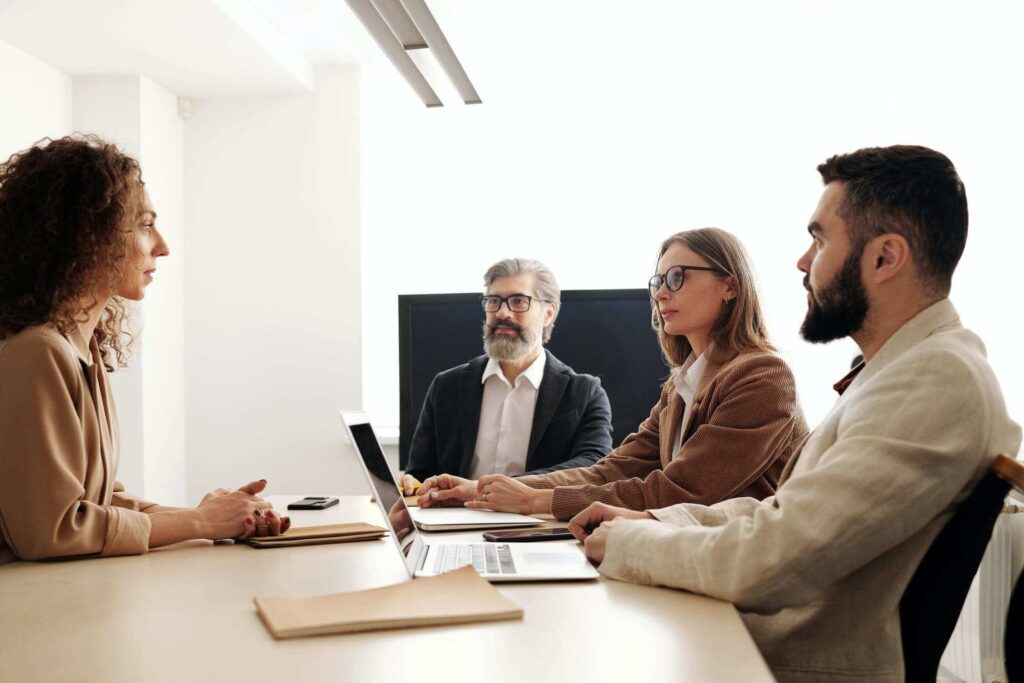 Volunteers who initially were visiting Denmark on a visitor visa, but decided to apply for a residence permit due to taking up a voluntary work in the country, must be mindful that they could get banned from entering Denmark for the next 5 years if their application is declined.
Conclusion
Moving to Denmark as a volunteer is one of the easiest ways to immigrate to Europe for work. Individuals considering this option must be mindful that they can only work for humanitarian organizations and will not be paid any salary.
Also, unless the organization bringing the applicant into Denmark plans on paying allowances and bonuses, the potential recipient will have to show proof that he/she is financial independent and indeed can look after his/her daily upkeep.
People moving to Denmark for volunteer work are required to apply for residence permit, before applying for a volunteer work visa. This is particularly for people who are non-EU citizens. EU citizens are expected to have resident documents from their countries when they come in.
Visiting visa holders must bear in mind that they could be banned from entering Denmark for a period of up to 5 years, if they decide to take up volunteer work in Denmark and start their residence permit application.
Processing a residence permit for a volunteer in free of charge. The application can either be done online or through a paper-based route. If submitting it by hand, then this must be done at the consular section located in the applicant's country or in an application centre.
What do you think about working as a volunteer in Denmark? Is it something you might be interested in?