While a lot of people are interested in relocating abroad, many people do not appreciate how easy moving to Switzerland really is. Particularly those trying to come to grips with the cost of living in several countries like England or even the Netherlands.
Related article: Moving to Denmark for free
Related article: Wow! No job offer required: Moving to Sweden for professionals
For those truly tired of miserable grey skies of Greece or Turkey, especially when it's supposed to be spring time, One Swiss town might have the answer to ease these woes. In this article, we'll being highlighting a town offering foreigners over 55,615 Swiss francs to move to Switzerland.
Moving To Switzerland By Way Of Albinen
Located in the Canton of Valais, Albinen is offering to pay people the world over who are thinking of moving to Switzerland over CHF55,615, the equivalent of $61,901 to move to this mountain valley village.
Sitting on a mountain slope at a height of 4,265 feet (1,300 metres) above sea level, with an ancient style chalet overlooking a vast scenery of snowy white peaks. This settlement offers a fairytale opportunity at moving to one of the best countries on earth.
Relocating to Switzerland is one of the best options anybody can make, according to the United Nations Development Program's (UNDP) Human Development Index (HDI), which measures living standards, health and education, Switzerland ranks first in terms of quality of living.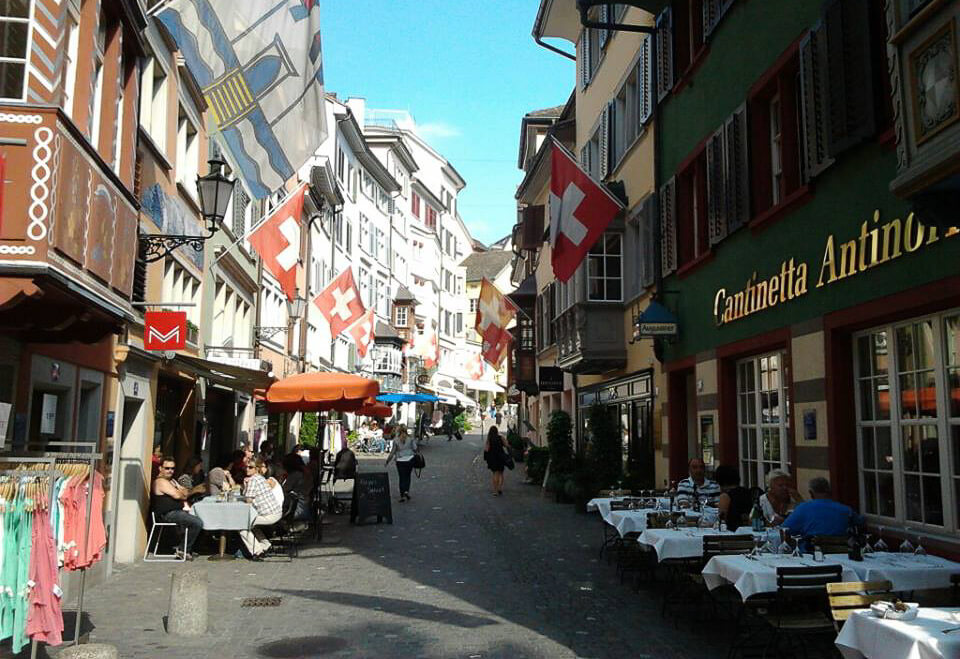 Why Is Albinen Offering This Huge Incentive To Immigrants
Due to threats of extinction caused by dwellers and other residents consistently moving in large numbers to more urban cities. It's gotten so bad that at the end of 2020, Albinen housed only 243 residents in this picturesque town.
At just 4 miles (6.8km) from Leukerbad, which is a spa town and a 35 minutes' drive from both the Canton capital Sion and Visp, which is an industrial city. Despite the attractive location, the local population have over time shrunken.
However, this incentive scheme which was originally launched in 2018 is seen as an initiative to invigorate the local economy, with much needed human capital. A family of 4 is entitled to CHF25,000 ($27,821) per adult as well as a further CHF10,000 ($11,127) per child.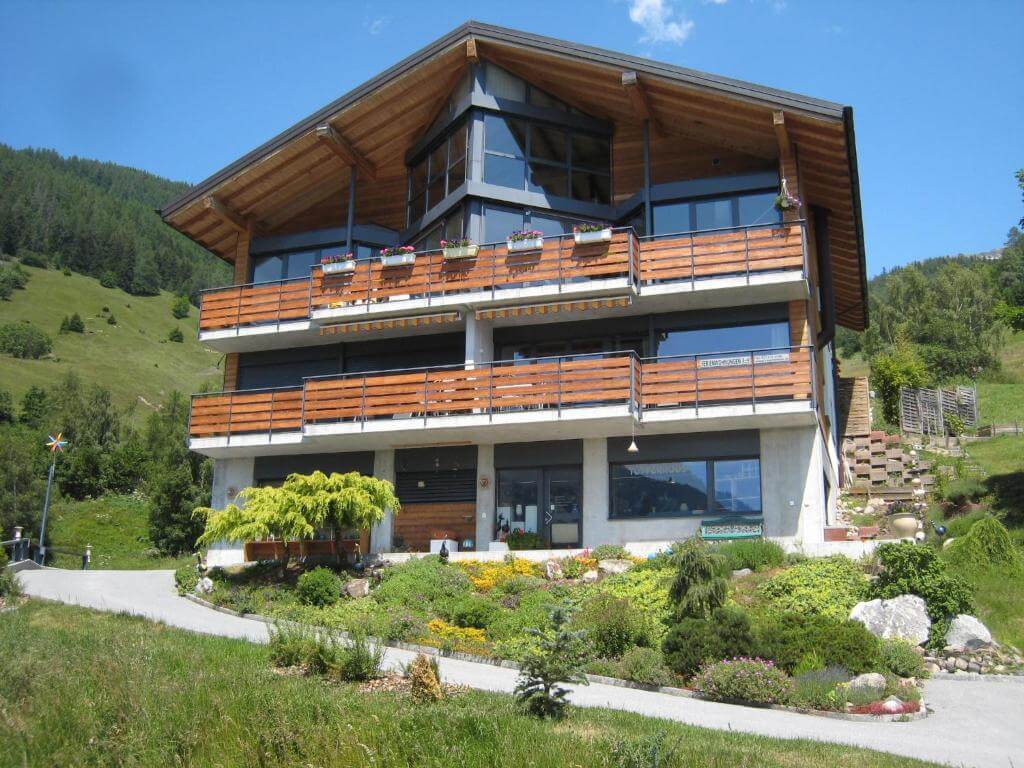 The Local Economy Of Albinen
Understanding the local economy of Albinen, could help shed light as to how this beautiful town got to the point of extinction. In the 2018, there were just 5 schools, but due to the declining population, it was seen as economically unviable to have this social infrastructure and the number has since dropped.
The consequence is children now have to take a 20 -minute journey to the nearest school. It is worthy of note that the total area of this small village is approximately 6 square miles (15.5 square kilometres). Half of which is being cultivated for agricultural purposes, with several orchards around the town.
Thus, people around the world who seek work working in farms can take advantage of this town that leans towards revamping its local economy, to relocate.
Sitting on the Swiss Alps, the housing plan in Albinen are designed to overlook the South onto the Penine Alps. This delicate architectural layout ensures that the local economy depends largely on tourism.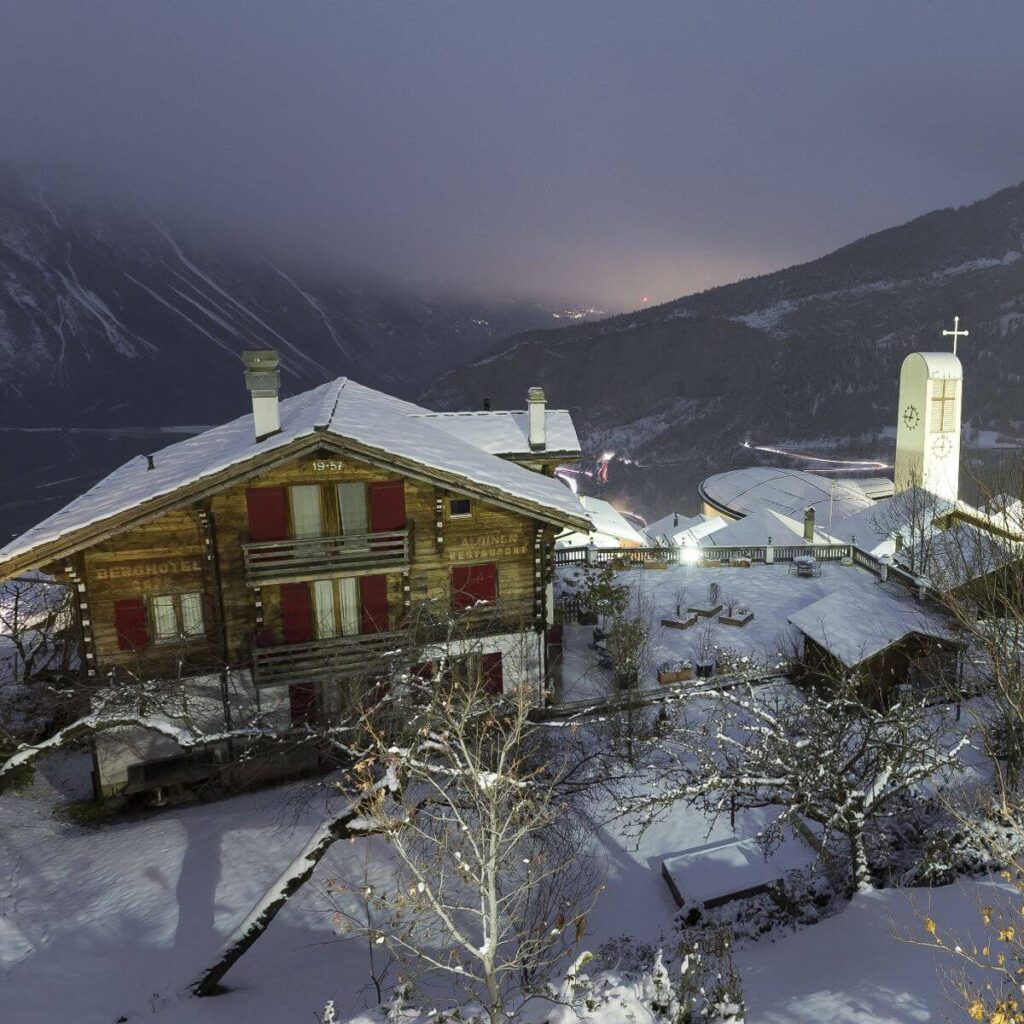 As earlier mentioned, due to the declining population in this village, a number of houses occupied by former residents, which have since been vacated are being turned into second holiday homes and rental accommodations for visitors staying on a short-term basis.
Known for its incredible hike routes and surrounded by vast amazing sceneries, the town of Albinen offers tourists extensive hiking paths. A popular trail, Albinenleitern, showcases the chance to climb the front of a cliff using a ladder.
The winter season is not being left out; ski enthusiasts can take advantage of the snowy peaks close to the Rinderhütte resort. A surface area that has around 50km worth of snow, offering a panoramic view of the Alps.
Albinen Eligibility Criteria For People Moving To Switzerland
The funding price at stake here is CHF55,615 ($61,901), which of course is in exchange for moving to Switzerland comes with a series of eligibility criteria, which must be met to qualify for this incentive scheme.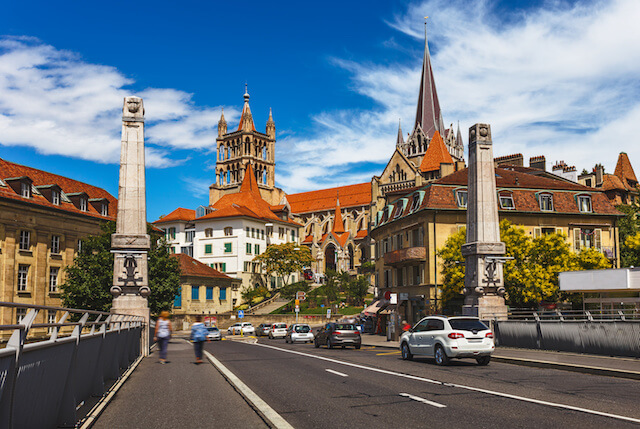 To stem the tide of the town emptying out, only people of 45 years or younger are accepted to seek residence in Albinen. Potential beneficiaries are required to be legal immigrants particularly those with a permit C residence, which allows a non-Swiss citizen to work and live in Switzerland without any restrictions.
EU citizens or citizens of countries under the European free trade association, including those from the U.S and Canada are eligible to move to Albinen, to take advantage of the numerous incentive packages after living in Switzerland for 5 years.
However, nationals from other countries outside the ones listed above would continually need to live in Switzerland for a period of 10 years to be eligible to be beneficiaries of the incentive schemes offered by this beautiful town.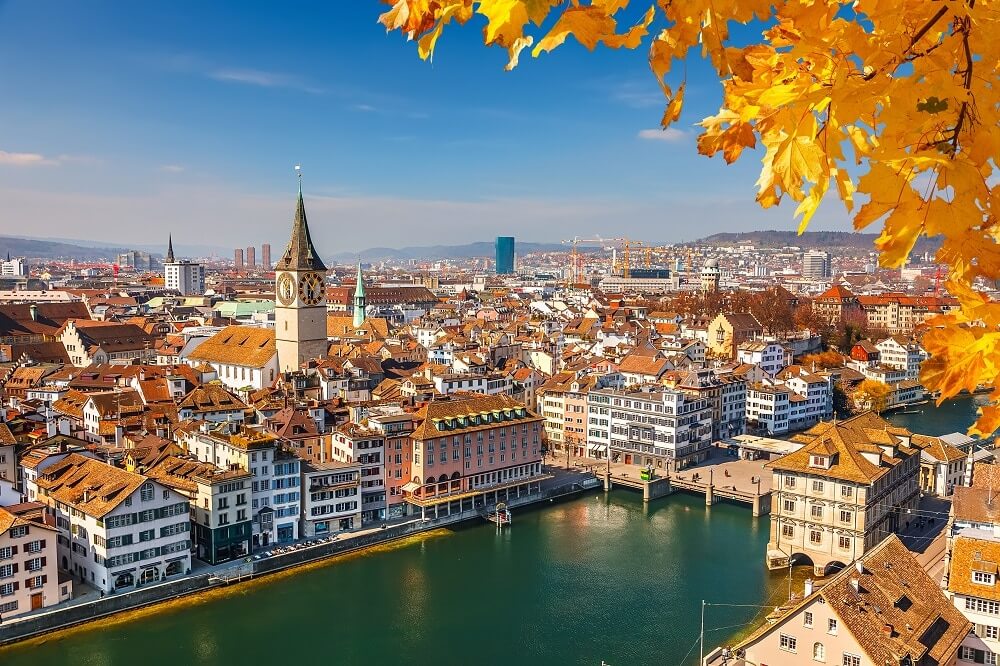 In addition to other criteria required to be eligible, potential applicants will need to be accommodated in a home with a valuation of at least CHF200,000 ($222,542) as well as a mandatory requirement of living in Albinen for an extended period of 10 years.
Penalties Of Contravening These Criteria For Those Moving To Switzerland
There are steep penalties for beneficiaries that contravenes any one of these criteria for eligibility. For instance, people who leave Albinen before the stipulated term is up are expected to pay back the CHF55,615 originally disbursed.
This penalty was particularly captured when the municipality's president Beat Jostin in 2017 said; "Albinen was characterized by its quietness, phenomenal views, great air quality, and many hours of sunshine throughout the year."
He went on to add that; "Second homes and large residential complexes of investor groups are out of the question and anyone who moves away again ten years after the start of construction or after buying the house must repay the money."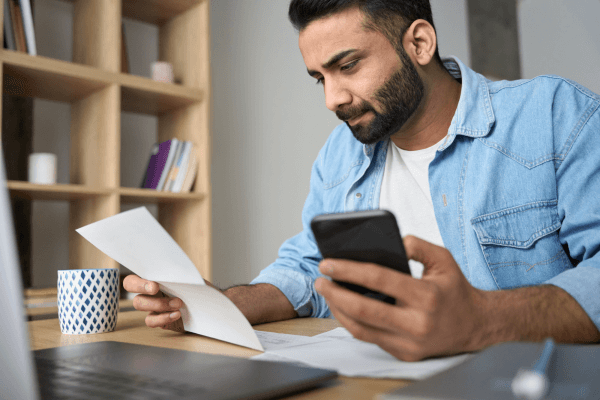 Why Is Moving To Switzerland A Must?
The requirements to move to Albinen are very stringent. However, at this point the benefits of moving to Switzerland must be highlighted. For one, this country is ranked number 1 in terms of education in the world and due to its topography air pollution is not an issue here.
The outrageously high life expectancy in terms of quality of living backed by very low violent crime rate has made Switzerland one of the most attractive destinations in the world.
 The Best Work Visa For Moving To Switzerland
Individuals interested in moving to Switzerland for work in Albinen, will need a Switzerland work visa. The best work visa for this purpose is the Switzerland long-stay visa also known as the national or D-visa. This visa category allows recipients to work in Switzerland for as long as this document is valid.
Applying for the Swiss work visa depends solely on the nationality of the applicant; however, the rules differ for EU/EFTA citizens as opposed to non-EU/EFTA citizens. It's easier for the former and more challenging for the later.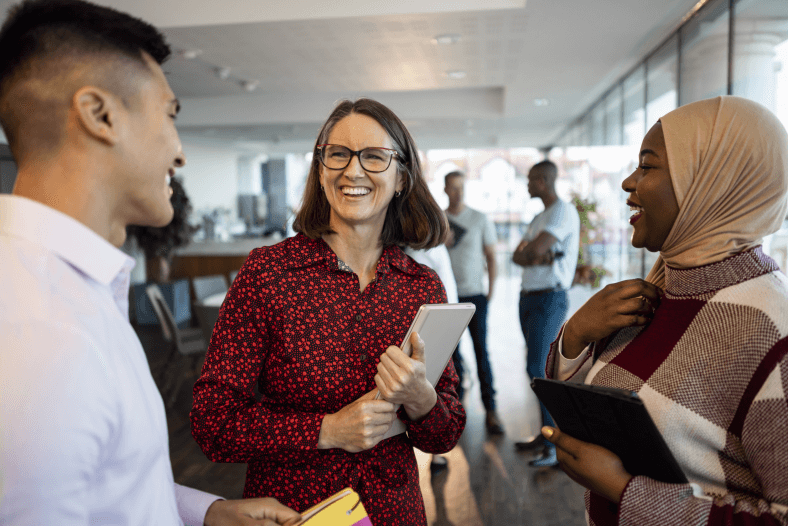 Work Visa Eligibility Criteria For People Moving To Switzerland
Foreigners from outside the European union are required to meet certain eligibility criteria before they can be granted a Switzerland work visa. These includes;
Being a skilled and qualified worker, which could be either be managerial or specialist oriented
Beneficiaries must have university degrees
Having several years of work experience under their belt
Being specialized in specific areas of expertise.
Already having a job waiting for the recipient in Switzerland.
Proving that the job gotten was open to the Swiss people as well as other EU citizens and could not be filled by anybody else but the non-EU beneficiary
Falling within the accepted number of people that meets the quota of Swiss work visa to be granted for that cycle.
Potential applicants who meet all the above stipulated requirements, and whose Swiss employer is applying for their residence permit, are eligible to apply for a Switzerland work visa.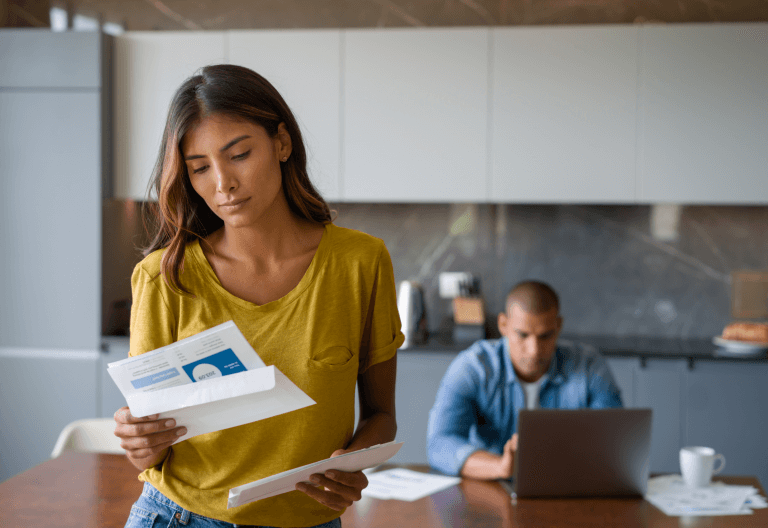 Steps To Take Before Applying For A Switzerland Work Visa
There are key steps that must be taken before potential immigrants can be eligible to apply for a Switzerland work visa. These steps are paramount and without going through all of them, a Swiss work visa application will definitely be denied. Steps such as:
Getting and accepting a Swiss job offer
Downloading and completing the Switzerland work visa document file
The applicant must ensure that his/her Swiss employer applies for their residence permit in Switzerland
Applying for a Switzerland work visa from the applicant's home country.
It is important to note that a mandatory application fee is required when applying for a Switzerland work visa, also all supporting documents submitted must be in triplicates (each document should have 3 photocopies).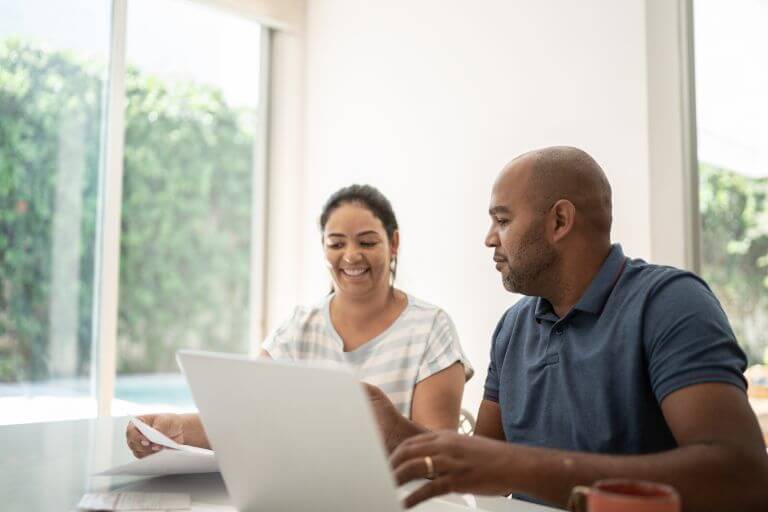 Supporting Documents Required To Apply For A Switzerland Work Visa
All individuals interested in moving to Switzerland by way for Albinen for work are expected to submit the necessary supporting documents alongside their Swiss work visa application, failure to do this could result in a work visa denial. These supporting documents include:
Three completed and signed long-stay visa application forms in either German, French, Italian, Spanish or English. You can download it online or, in some cases, find it at the Swiss embassy/consulate you are applying in.
Valid passport/travel document with at least two blank pages. It must have been issued within the past 10 years, and be valid a minimum of three months after you intend to leave Switzerland.
3 copies of the relevant pages of the applicant's passport (pages 1-4 and the last page, the page showing the issue and expiry date, copies of all previous visas.)
4 identical passport-size photographs. They must be recent and biometric in nature.
The potential beneficiary's job contract along with two extra photocopies.
A Proof of the applicant's professional activity.
Photocopies of the potential recipient's academic qualifications (diplomas, certificates, etc.)
Comprehensive information about the applicant's previous educational history, for instance grades awarded, subjects taken, and the dates in which university/college was attended.
Evidence of multiple ways in which the applicant tried securing work in Switzerland
The applicant's CV.
Supporting documents in German, French, Italian, or English can be submitted, however those not in any of the above languages must be translated before submission.
Keep in mind that the required supporting documents may change depending on the applicant's country. The Swiss authorities reserve the right to ask for any additional documents they deem necessary.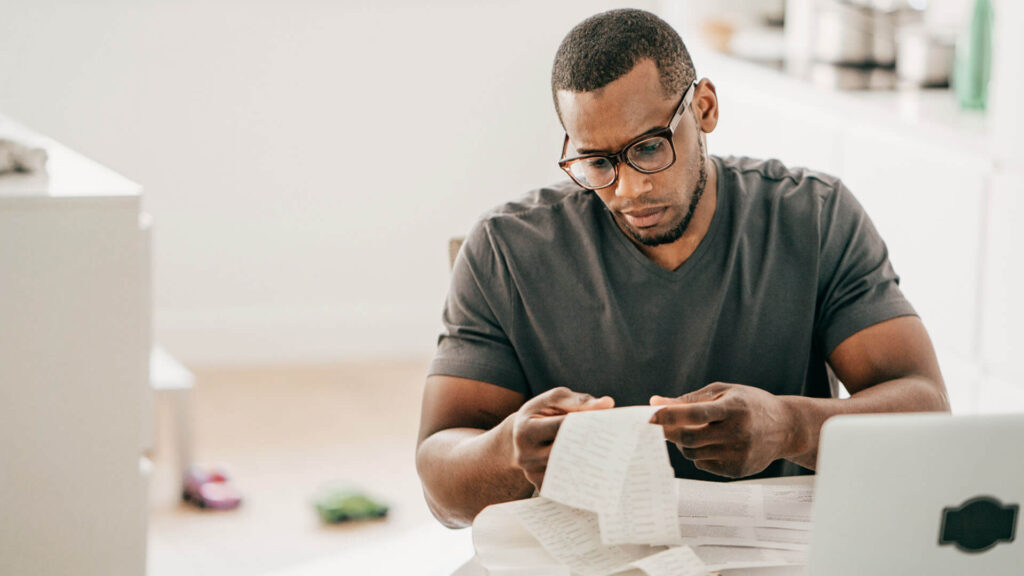 How Swiss Employers Can Help People Interested In Moving To Switzerland
Swiss employers can make or break the outcome of an individual's application towards moving to Switzerland from the resident permit to the required work visa.
The employer is required to apply for a residence permit on behalf of the potential employee through the local cantonal employment services in Switzerland. Both the work permit and residence permit are combined in a single document in this country, which grants beneficiaries authorization to work.
The burden of proof lies on the part of the employer to show the cantonal authorities that there was no qualified EU/EFTA citizen suitable for the job in question.
After the local cantonal authorities reviews an application, it refers it to the Federal Office for Migration (FOM) for approval. When they make their decision, the FOM takes into account the applicant's language skills, his/her age, and how well the individual will be able to adapt to Swiss culture.
It is worthy of note that while the employer applies for the Swiss residence permit, the applicant will have to apply for a Swiss work visa (also known as a long-stay or a national visa) from his/her home country.
Most non-EU/EFTA nationals need a long-stay (national) visa to enter Switzerland. Those interested in applying for the Switzerland work visa should do so at their country's Swiss embassy/consulate.
As soon as the Federal Office of Migration (FOM) makes their decision on a residence permit application, they will inform the applicant, their employer, and the cantonal offices. If the FOM approves the residence permit, the cantonal offices will inform the Swiss embassy/consulate.
After which the Swiss embassy/consulate in the applicant's country will declare the work visa ready for collection by the applicant. When professionals enter Switzerland, they have 14 days to register at the Residents' Registry Office through the local cantonal migration offices.
This is to get their Swiss residence permit and be allowed to live and work in Switzerland.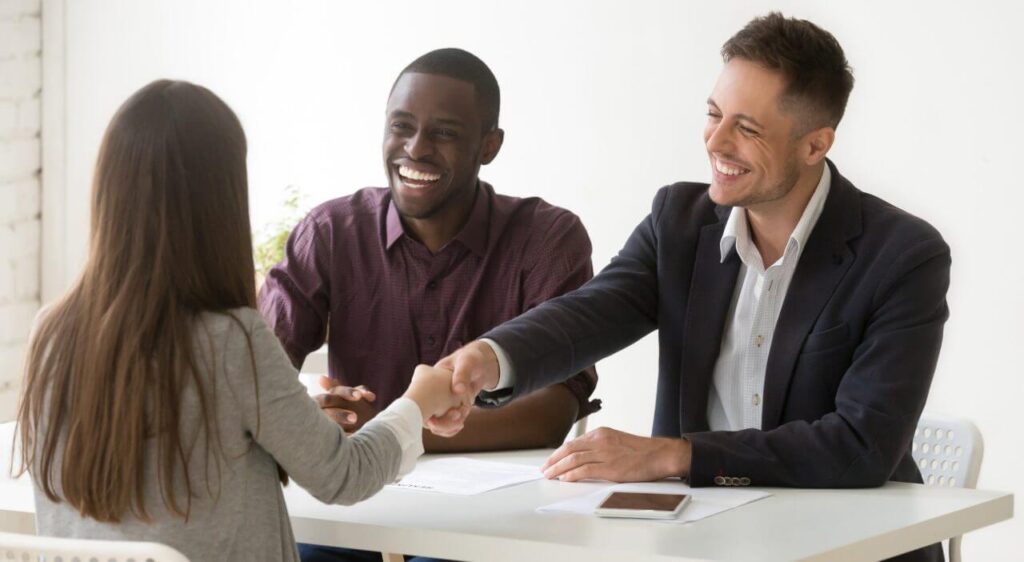 Moving To Switzerland As An EU/EFTA Citizen
Switzerland has since established free movement with other countries in the EU and EFTA, citizens from these countries can enter Switzerland without restrictions and stay there for up to 90 days, without any visa.
However, individuals who want to stay longer than 90 days and work in Switzerland, are expected to apply for adequate permit. Such as a residence permit which allows you to take up work. So, even though they are exempted from applying for a work visa from outside Switzerland or look for a job before entering the country, all EU/EFTA citizens are mandated to apply for a residence permit.
As mentioned earlier, citizens from European union member countries have it easier than their non-EU counterparts. This is because EU/EFTA immigrants have no quota restrictions to moving to Switzerland and enjoy an open border.
All Residence Permits Required For Moving To Switzerland
To be eligible to work in Switzerland, varying categories of residence permits must be secured by Swiss employers on behalf of foreigners relocating here for work. The types of residence permit which can be obtained before securing a Switzerland work visa are:
Permit L for short-term residence
People interested in working in Switzerland for periods of up to 1 year, particularly when it is tied to their terms of the employment contract are required to get a permit L for short-term residence. However, with this permit, beneficiaries can only work for a specific Swiss employer.
In some instances, recipients of this class of permit can extend their visa for another year, but they cannot stay longer than 24 months with a Permit L.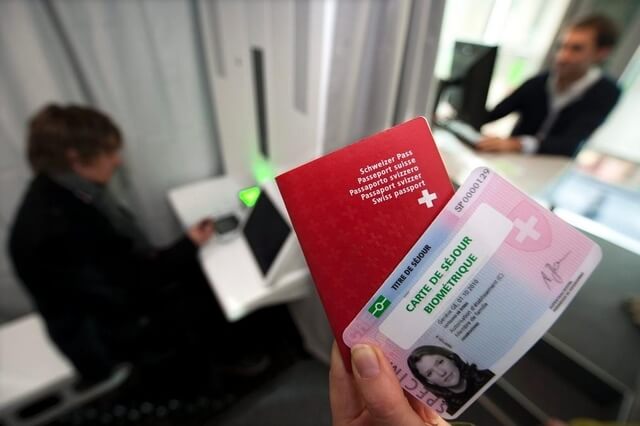 Permit B for temporary/initial residence
For non-EU citizens interested in moving to Switzerland for periods longer than 24 months, The B Permit is the best option, it affords beneficiaries the opportunity stay in the country for a period of up to 1 year, but can be renewed annually.
Recipients can only work for the same employer with this type of permit, and cannot leave their canton. Also known as an initial residence permit because living in Switzerland with a B Permit for 10 continuous years, beneficiaries become eligible to apply for a permanent residence permit (Permit C).
Permit C for permanent residence
Immigrants to Switzerland who have lived there for ten continuous years, can apply for Swiss permanent residency. This permit allows recipients to work for any employer, change jobs as they please, and live anywhere in Switzerland they want.
Permit C is also the only type of Switzerland residence permit which allows non-EU nationals to become self-employed. It is paramount that beneficiaries of this permit provide their employers with all the required documents and application forms before they submit the application for the C residence permit.
The requirements when applying for residence permit changes based on the canton from which the applicant is applying from. Switzerland has 26 cantons which have the authority to issue residence permits to foreigners who want to live there.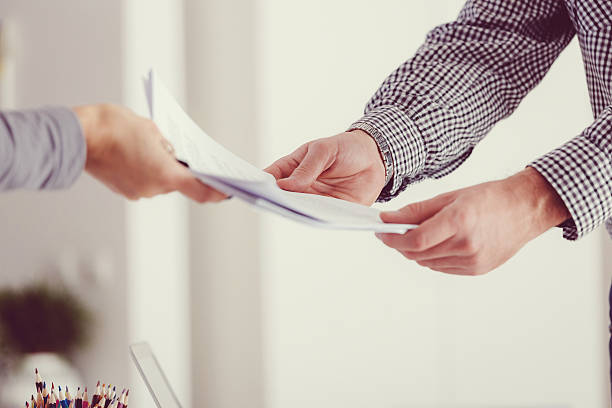 Conclusion
Moving to Switzerland is now as easy as going relocating to Albinen, a small town located in the Swiss alps looking to pay people as high as 50,000 Swiss francs to become residents. However, there are strict requirements that must be met.
For one, only people of 45 years or younger are accepted to seek residence in Albinen. Potential beneficiaries are required to be legal immigrants particularly those with a permit C residence, which allows a non-Swiss citizen to work and live in Switzerland without any restrictions.
EU citizens or citizens of countries under the European free trade association, including those from the U.S and Canada are eligible to move to Albinen, to take advantage of the numerous incentive packages after living in Switzerland for 5 years.
Non-EU citizens can only take advantage of this opportunity by upgrading their residence permit category. This is done by the Swiss employer on behalf of the employee coming to Switzerland for work. To secure a Switzerland work visa, there are a series of steps that must be followed.
Do you think this opportunity is something you can take advantage of? Let us know here.