There are many routes to relocate to the UK as a professional, one of which is securing UK visa sponsorship jobs. This of course is pretty straight forward, as getting a job offer is the penultimate step before applying for your chosen UK visa category.
Related article: Immigrants say moving to Portugal was done in as little as 14 days
Related article: Moving to the UK as a teacher
However, a lot of applicants have complained that securing visa sponsorship jobs to the UK or other destinations across the world are an uphill task. This is due to some errors made on the part of the applicants.
In this article, we will highlight a hospital offering 280 UK visa sponsorship jobs across all disciplines, for people interested in moving to the UK for work. These positions are easy to apply for and ensure that potential beneficiaries meet the wage cap put in place by the UK home office.
Company Offering 280 UK Visa Sponsorship Jobs
The NHS trust has a number of hospitals under its purvey these makes up the University Hospitals of North Midlands, one of which is Royal Stoke university hospital, and they are currently on a massive global recruitment drive.
Seeking professionals from customer support advisors, facility managers, personal assistants, housekeepers, nurses, healthcare assistants to doctors.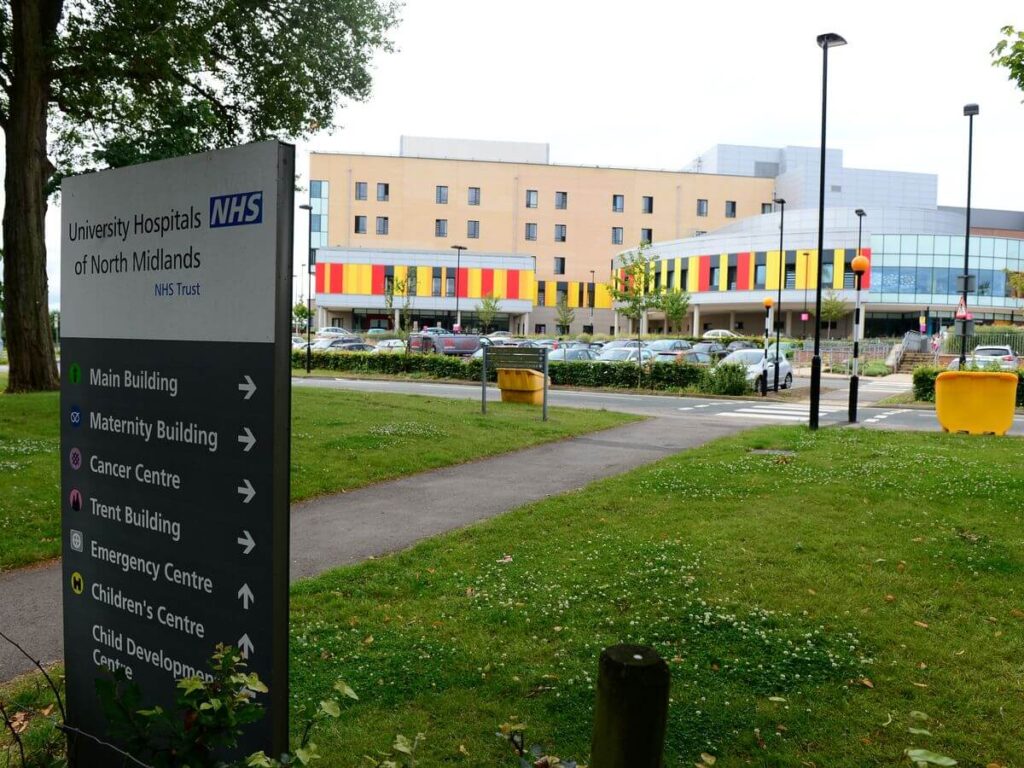 As a healthcare facility under the NHS Trust, Royal Stoke university hospital is one of the largest and most modern in the country. They serve around three million people and are highly regarded for their facilities, teaching and research.
The Trust has around 1,450 inpatient beds across two sites in Stoke-on-Trent and Stafford. 11,000 strong workforce which provides emergency treatment, planned operations and medical care from Royal Stoke University Hospital and County Hospital in Stafford.
They are the specialist centre for major trauma for the North Midlands and North Wales. And have succeeded in putting together a wide range of development packages aimed at ensuring that everyone has the opportunity to fulfil their potential.
Their goal is to be a world-class centre of achievement, where patients receive the highest standards of care and the best people come to learn, work and research. This is why investing in the health and wellbeing of their staff is really important to them.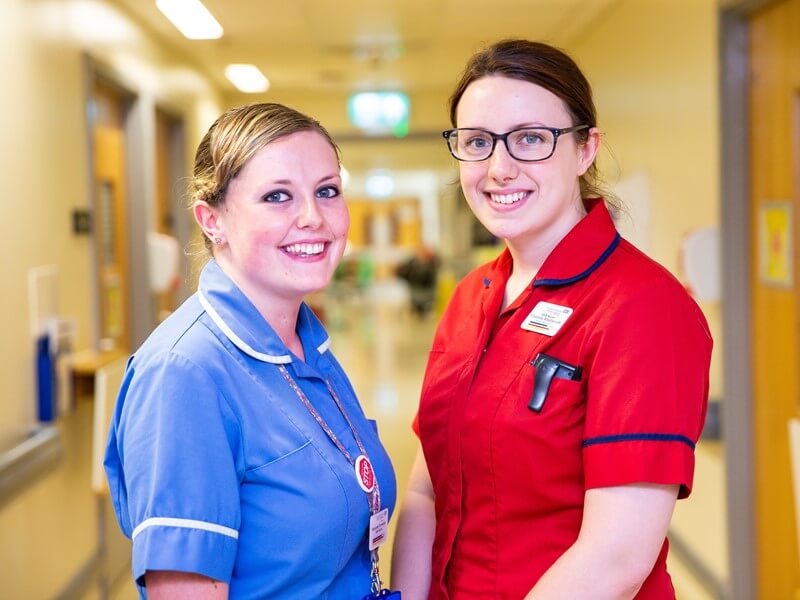 They offer a range of options for their staff to help maintain a good work-life balance including full-time, part-time hours and bank hours. And are committed to offering flexible working wherever they can and where relevant to the role and the service, agile working. Applicants can select their preferences upon application.
Whether you are an unskilled worker or a high skilled professional, these 280 UK visa sponsorship jobs offers something for everyone as well as ensures that recipients meet the wage cap that could see them obtain a work visa to move to the UK. Some of these openings can be found below.
Housekeeper
Royal Stoke university hospital is looking for a housekeeper who will be responsible for ensuring that the environment meets the needs and expectations of the patients, visitors and the Ward/Unit. The potential beneficiary will work as an integral part of the ward team.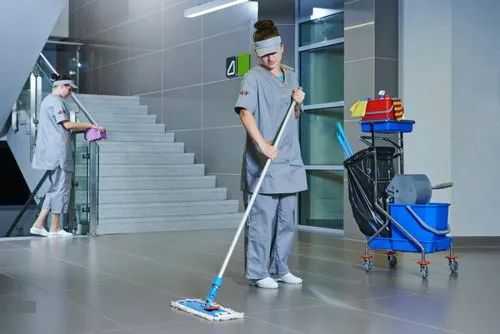 Housekeepers will be responsible for the co-ordination of all patient facilities and services in the area and ensuring a clean, safe and comfortable environment. The main elements of the role are ensuring the delivery of cleaning, stocking up monitoring of top up services.
This will be combined with other specified tasks to meet individual ward demands as determined by the Senior Sister/Sister. Beneficiaries will monitor quality standards, reporting deficiencies and recommending appropriate changes.
Job Responsibilities
Successful beneficiary will be saddled with developing and maintaining systems for the up keep of all areas ensuring that the patients, trolleys, and cubicles/waiting room are free from clutter at all times
He/she will develop systems to ensure that the unit is safe and tidy at all times, e.g. tidy notice boards, signage, shelving and work desk areas.
To liaise with the domestic staff in monitoring the standard of the patient's curtains ensuring all the same design and in a good state of repair.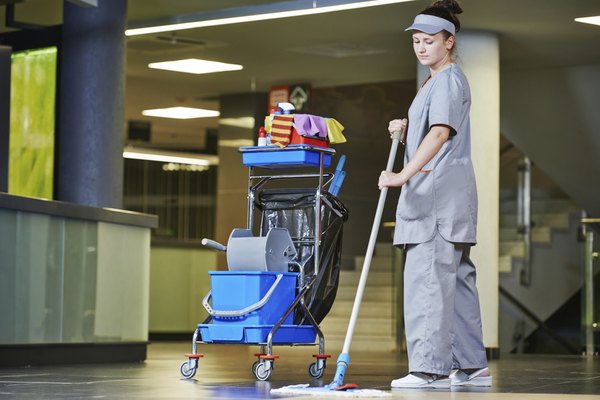 Recipients of this position will ensure that all alcohol gel dispensers, paper towels and soap for hand hygiene are replenished, thus contributing to the prevention of cross infection within the clinical area.
To ensure processes are in place to ensure that all patient equipment, e.g., syringe drivers monitors etc. are kept clean, in a usable condition and are stored correctly.
To ensure processes are in place to ensure that all waste disposal bins are kept in good condition and are cleaned to ensure no cross infection.
Criteria For Eligibility
Previous experience of working within a healthcare setting
Ability to work effectively as a team player under appropriate supervision, and as part of a multi-disciplinary team
Ability to communicate with members of the public and health and care providers
Ability to work on own initiative
Courteous, respectful and helpful at all times
Demonstrate Trust values at all times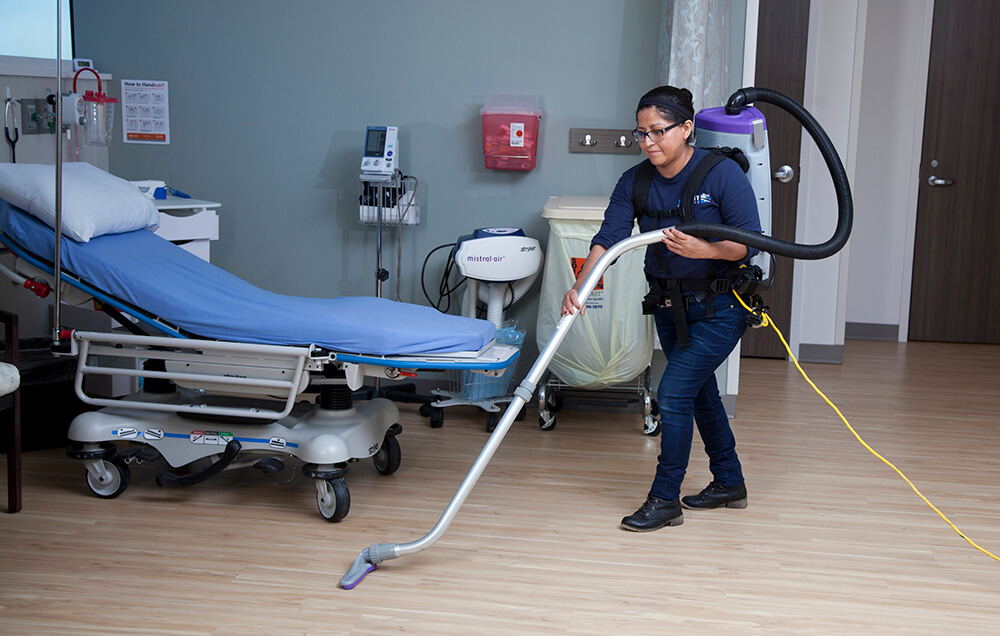 Important Information To Note About Your Application
All correspondence will be sent to applicants via the email address that is supplied. Please ensure you check your emails regularly.
References – please ensure you provide email addresses for all referees for the last three years of employment.
They are committed to equality of opportunity and welcome applications from everyone regardless of ethnicity, disability, gender, age, faith or sexual orientation. Appointment will be based on merit alone.
Flexible working will be considered in line with Trust policies
New recruits are required to pay for their Disclosure and Barring Service check (and admin fee) prior to starting if the role requires a DBS check.
They work with 'trac.jobs' to support out recruitment process.
If you have any inquiries, you can reach the recruitment team on +44 1782 675533 or apply online by clicking here.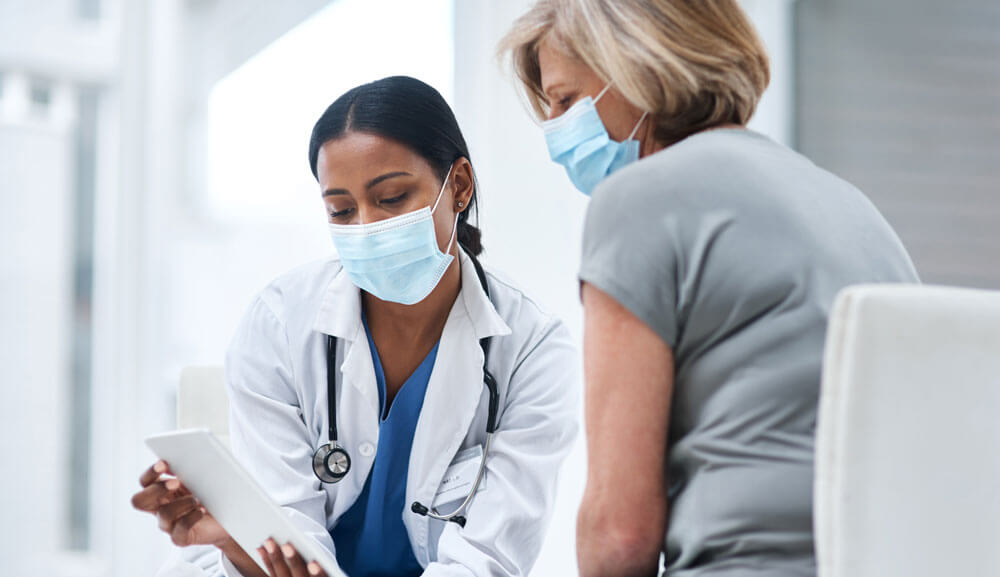 Personal Assistant – Band 4
An exciting opportunity has arisen for a Personal Assistant to support an Executive Director and Deputy Executive Director in the Executive Suite, at Royal Stoke.  The successful candidate will join an established PA Team supporting the Executive Directors of the Trust.
This is a great opportunity for someone who would like to progress their career into an administrative role where the workload is varied and interesting.  If potential beneficiaries should have strong administrative and organizational skills with previous experience of providing administrative support.
They have to be skillful in diary management and minute taking, to stand a chance of being considered for this position.  A comprehensive package of support and development will be provided.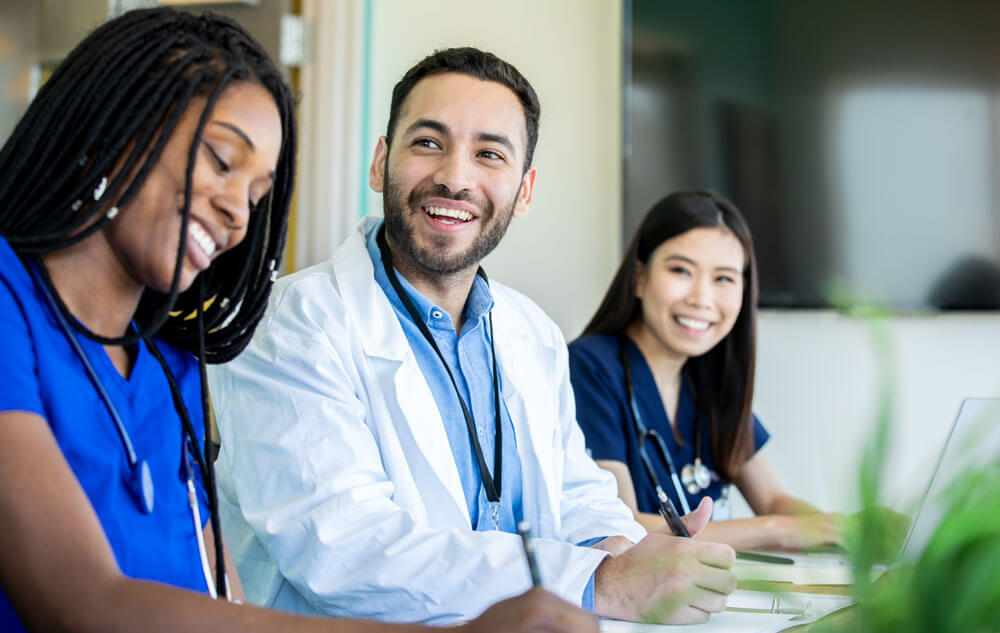 Job Responsibilities
Managing highly complex diaries
Administering meetings and minute taking, including collation of agendas and papers
Responding to incoming correspondence and emails, using own initiative to deal with queries on behalf of the Executive / Deputy Executive Directors
Planning and organizing conferences/workshops/events
To work as part of the PA administration team to ensure efficient service delivery and good use of time/resources
Criteria For Eligibility
Good general education including GCSE or equivalent in Mathematics and English.
Relevant experience in a similar Personal Assistant role including managing complex diaries.
Experience in providing a full administrative service to formal meetings and committees.
If you have any inquiries, you can reach the recruitment team on +44 1782 675533 or apply online by clicking here.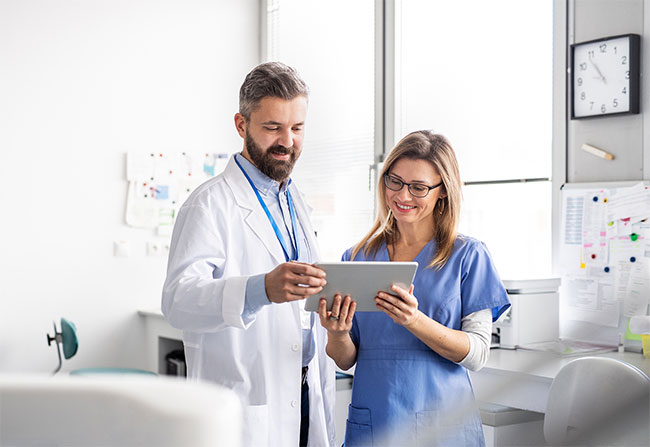 Volunteer Services And PALS Administrative Support – NHS Afc: Band 2
Are you interested in working as a volunteer in the UK, then this opportunity could just be what you seek. Working as a member of the Patient Experience Team creating an enhanced customer service culture to assist University Hospitals of North Midlands (UHNM) to become the "hospitals of choice".
They are looking for an enthusiastic, flexible person who is able to demonstrate that they are passionate about patient care and safety; and enjoys a busy working environment. The successful candidate will be able to demonstrate excellent speaking and listening skills and a friendly disposition. Experience of dealing with patients and the general public; and knowledge of medical terminology preferably within a healthcare environment, is desirable but not essential.
Job Responsibilities
This is an important and challenging role in providing an effective administrative support to the Volunteer Coordinator and PALS Officers. The successful applicant will be responsible for providing information, working in an area which is the central contact point for enquiries, complaints and concerns about UHNM.
He/she will predominantly be based at the Royal Stoke University Hospital, however as an integral part of the Patient Experience team there will be occasions for cross cover at County Hospital site.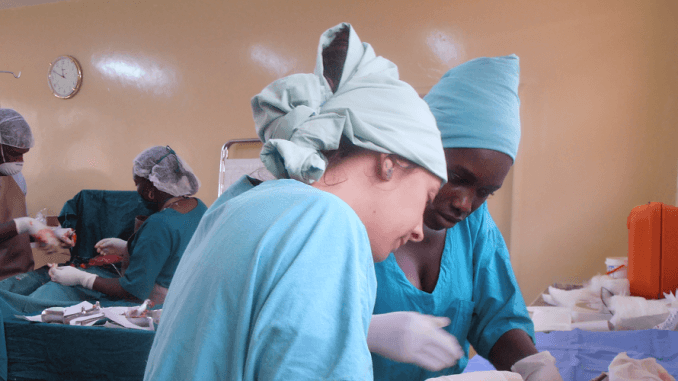 Criteria For Eligibility
Administration/clerical background, within an NHS environment
Experience of dealing with enquiries from staff and/or the general public
Good customer care skills
Experience in a complaints or PALS environment
Knowledge of the Datix system
Good basic education- GCSE's or equivalent
NVQ 2 or equivalent in Healthcare or Customer Services
If you have any inquiries, you can reach the recruitment team on +44 1782 675533.
Nursing Assistant – NHS AFC: Band 2
A nursing assistant is needed to support the nurses working out of Ward 109, which is a General Surgical Ward. An individual who can offer care to both male and female patients is required.  The ward Team is dynamic and friendly and are willing to make potential beneficiaries feel at home.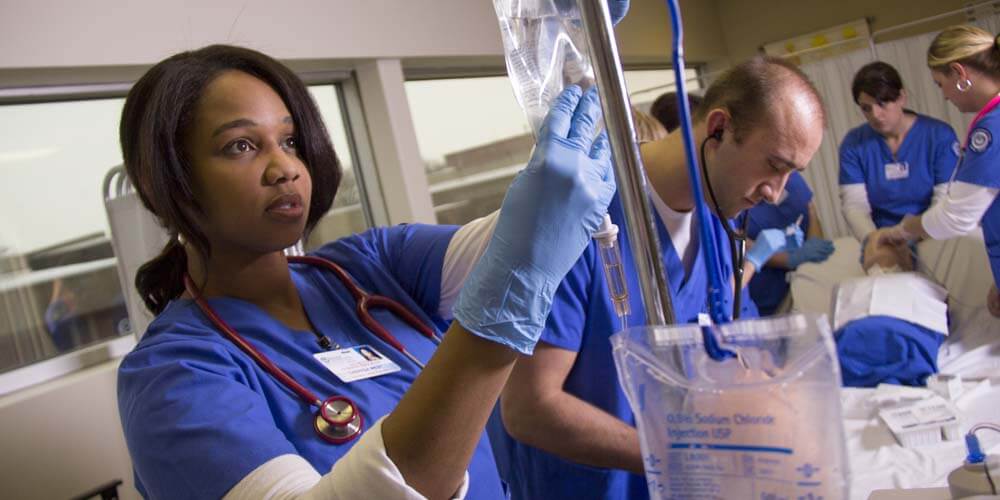 Job Responsibilities
It's worthy of note that ward 109 is a busy, mixed male and female ward caring for patients who have undergone abdominal surgery.  They are looking to recruit a highly dynamic individual to join their team to assist with hygiene, mobility and caring for patients.
Criteria For Eligibility
Potential beneficiaries will be responsible for the hygienic needs of patients and department will introduce successful applicants to the ethos of Enhanced Recovery whilst working with patients.
Applicants are expected to have previous care experience
They are also required to have qualifications that show they are qualified for this position or
Evidence of ongoing education
Candidate must have previous care experience
Should have worked in an acute trust
With NVQ certification
And must be computer literate
If you have any inquiries, you can reach the recruitment team on +44 1782 675533 or apply online by clicking here.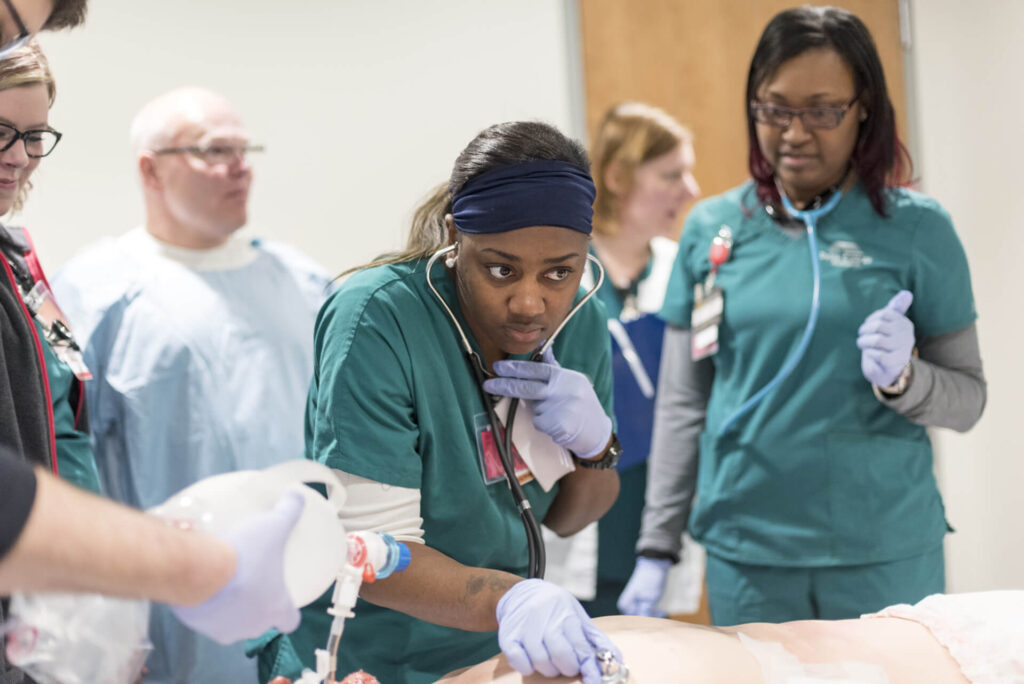 Staff Nurse – NHS AFC: Band 5
An exciting opportunity has arisen for a highly motivated, enthusiastic and caring Band 5 Staff Nurse to join the Ward 8 nursing team at County hospital, UHNM. Ward 8 is a 31 bedded unit. They specialize in day surgery and surgical procedures requiring recovery over a 23-hour period.
Due to the diverse variety of surgical procedures that take place on ward 8 they are able to offer a wealth of learning opportunities.
Job Responsibilities
The successful applicant will be given the opportunity to be a NMC registered Nurse, preferably with experience in surgical nursing. The individual should have a keen interest in the above specialties. And in turn, he/she will be provided with a robust induction to the area.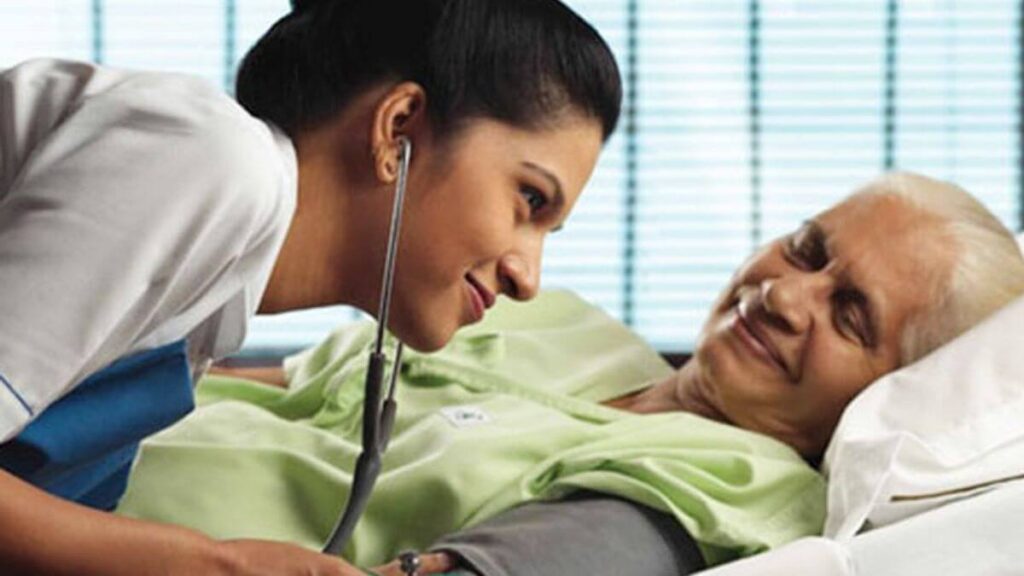 And given access to a friendly and welcoming team that will offer support in the candidate's journey while working in this department. Potential beneficiaries will have the opportunity to learn from existing staff members, the CNS teams as well as the chance to see the surgeries first hand!
Criteria For Eligibility
Candidates must be national medical commission registered
6 months to 1 year experience in surgical nursing
Have the ability to work well in a team
Be motivated and have the ability to motivate others
A desire for knowledge and awareness of own limitations
The individual should have a positive approach to problem solving
Be a good communicator
And must possess good written and non-verbal skills
If you have any inquiries, you can reach the recruitment team on +44 1782 675533 or apply online by clicking here.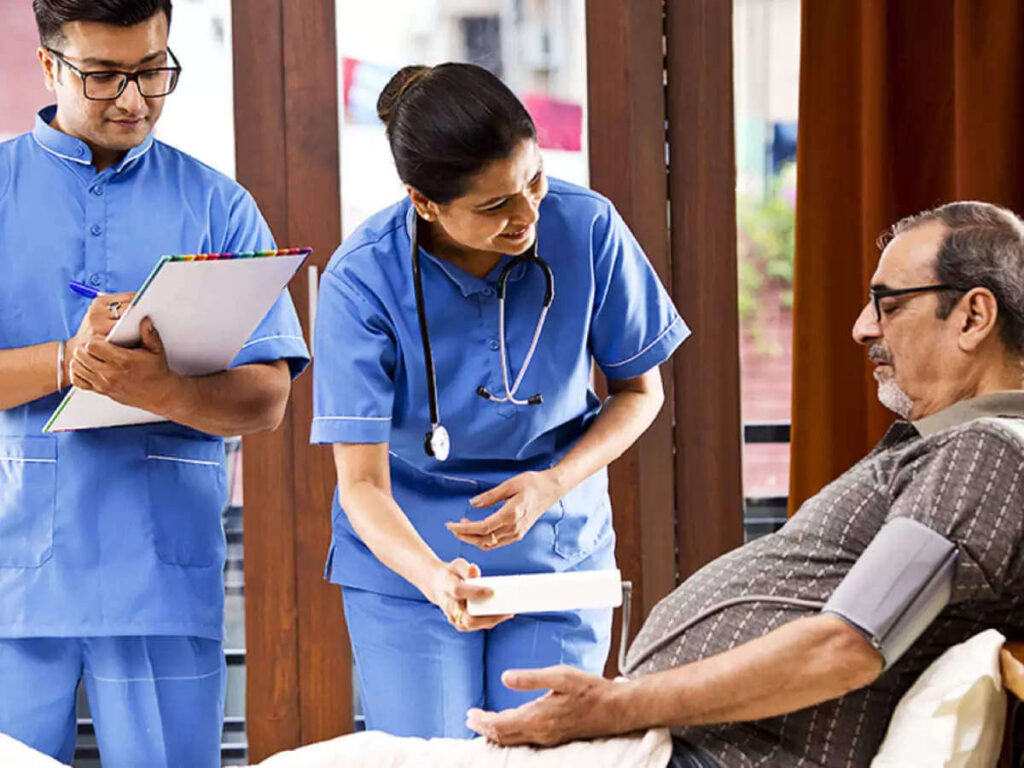 Medical Laboratory Assistant – Haematology   Band 3
The University Hospital of North Midlands, Mid Cheshire and East Cheshire NHS Trusts are working collaboratively to form a Pathology network in line with a NHSI directive. Thus, a medical laboratory assistant is required for the haematology department at Macclesfield District General Hospital.
Job Responsibilities
The position is permanent and full-time. It is an interesting and important job, previous experience in this field is not essential as full training is given. Participation in any form of extended working day may be required in the future.
The medical laboratory assistant's role is to support the busy Biomedical Scientists within the Haematology & Blood Transfusion Department.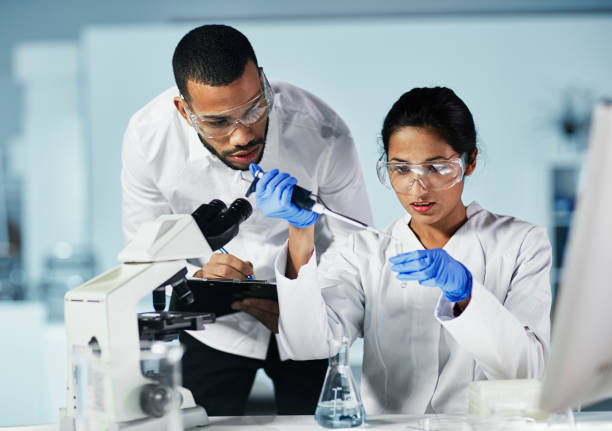 The successful applicant is required to be enthusiastic, well-motivated, possess excellent organizational and interpersonal skills and be committed to the provision of a high-quality laboratory service. Data inputting skills and attention to detail are essential for this role. Full training will be given for this post.
The Haematology & Blood Transfusion Laboratory is equipped with two Beckman Coulter DxH 800 FBC analysers, two Werfen ACL Top 350 coagulation analysers and Starrsed Auto Compact ESR analyser.  Blood Transfusion is equipped with one Bio-Rad IH-1000 blood group analyser. LIMS is provided by LabCentre, CliniSys system.
The laboratory is ISO 15189 accredited and approved as a training laboratory for both HCPC Registration and Specialist portfolios. Continuous professional development is actively encouraged and attendance at appropriate internal and external courses is supported.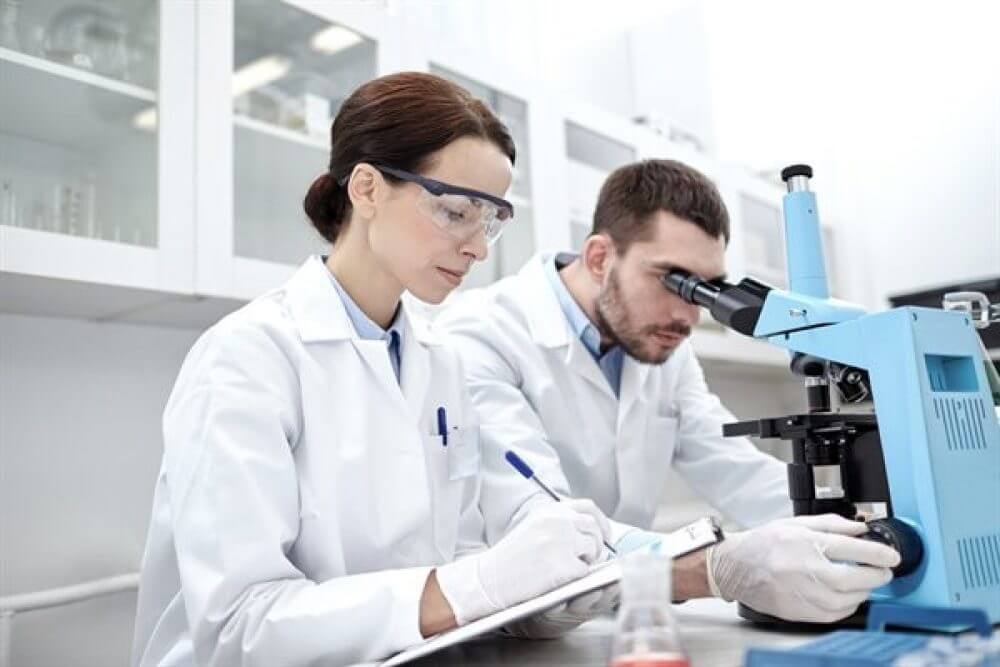 Criteria For Eligibility
Candidate should have experience and/or qualifications in NHS Specimen Reception Laboratory
Should have knowledge and experience of healthcare science duties to NVQ level 3 (2 A levels) plus additional theoretical or applied
IBMS Certificate of Achievement Part 1 & 2
Training to Foundation Degree Level
Ability to prioritize workload in response to service need
Ability to work autonomously and be accountable for own actions
Experience of Data Entry.
Ability to maintain confidentiality and deal with situations in a sensitive manner
Experience of training staff in own work area
Ability to receive and prepare specimens / deliveries for storage, analysis and transport
Good and accurate IT skills
If you have any inquiries, you can reach the recruitment team on +44 1782 675533 or apply online by clicking here.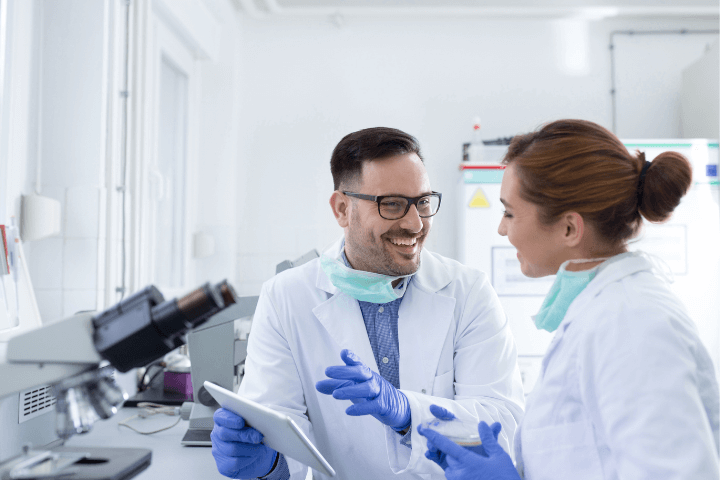 Medical Consultant – NHS Medical & Dental
Qualified applicants who are eager to join a committed and friendly medical workforce team at University Hospitals of North Midlands NHS Trust are encouraged to apply for this open position. There are other opportunities available across a number of specialties within the Medical Division and would be open to create a job role that fits the applicant's career aspiration and work life balance.
Job Responsibilities
Medical doctors across the world interested in taking advantage of this opportunity can connect with the trust to explore what is available or how the role can be designed to suit the specialty of the successful applicant.
All interested candidates are enjoined to submit an initial application to register their interest. Once the application is received, contact will be initiated to arrange an informal discussion with applicants to further explore career aspiration.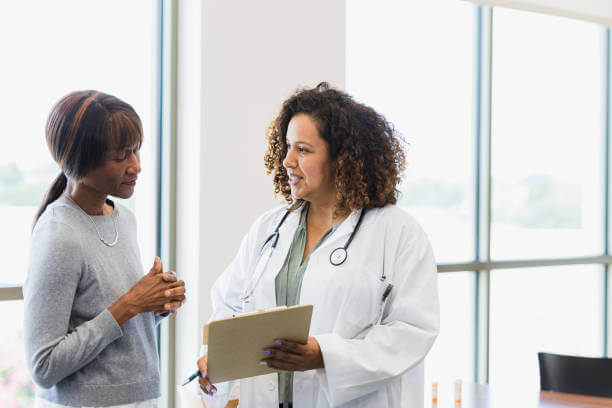 Criteria For Eligibility
Candidates must be eligible for entry to the Specialist Register for Geriatric Medicine and General Internal medicine (GIM)(or within 6 months of CCT).
They are required to have experience and a special interest in working with hip fracture patients at Specialist Registrar grade
A MRCP or equivalent is a must.
Full GMC Registration.
An appropriate higher degree, eg MD, PhD or equivalent
Experience in working with major trauma patients at Specialist Registrar grade
Evidence of training in research methodology
Evidence of having undertaken original research
Publications in relevant peer-reviewed journals in the last five years.
Research experience
If you have any inquiries, you can reach the recruitment team on +44 1782 675533 or apply online by clicking here.
Click here to view and apply for the remaining 273 open positions on offer.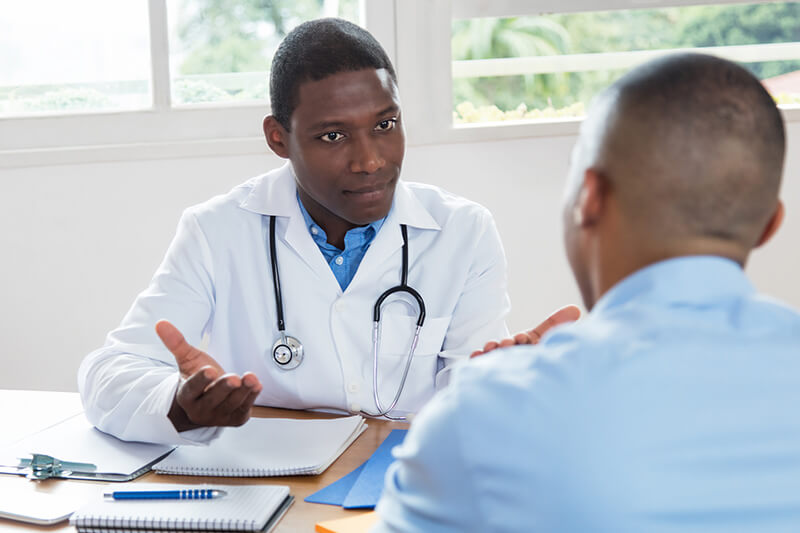 What's Next After Applying For UK Visa Sponsorship Jobs?
Applicants are expected to be patient when they apply for any one of the above UK visa sponsorship jobs as a lot of applications come in for each position and support documents that accompany each applicant's application has to be vetted, before a decision is made.
Successful applicants are progressed to the next phase, where an interview is scheduled and as soon as an agreement is reached, a job offer is sent after which a contract should be expected. If everything goes well, the candidate will receive his/her certificate of sponsorship which will be used to apply for a work visa.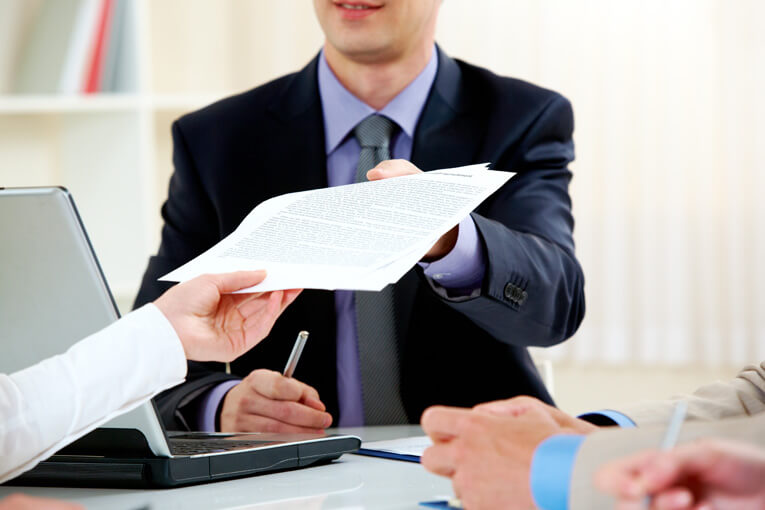 What Category Of Visa Should I Apply For After I Land My UK Visa Sponsorship Job?
It is important to note that there is no one size fits all, when it comes to UK visa categories, not all positions require applicants to apply for a skilled work visa, neither do they have to apply for a health care worker visa because they plan on working in the hospital.
Proper care must be taken by potential visa beneficiaries to find out the best visa class that suits their needs, because applying for the wrong visa category could invariably lead to a denial of ones application by the home office.
How Does The Wage Cap Affect My Moving To The UK?
Another aspect that must not be overlooked is the wage or salary cap for open positions being applied for, applicants must be mindful that positions being applied for are expected to meet the salary range highlighted on the list of UK skilled shortage occupations to stand a chance of getting a UK work visa.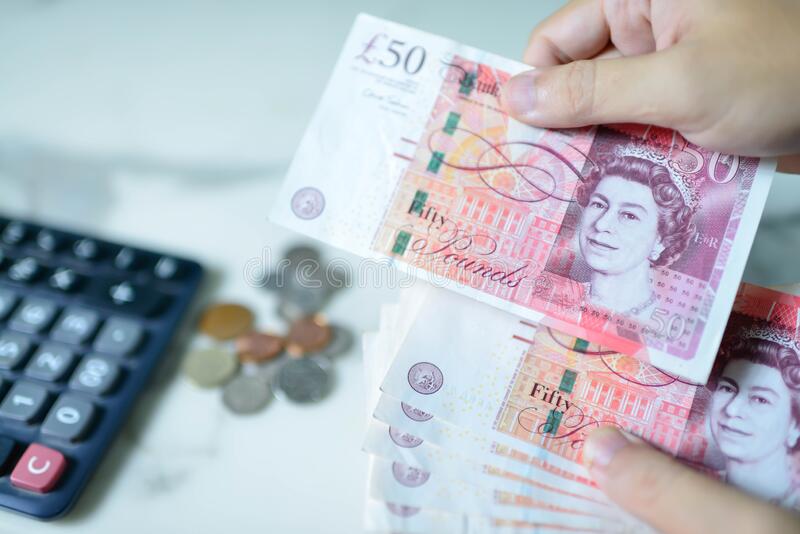 It is vital to be mindful that not all positions are suitable for international applicants, as not all of them fall under the UK shortage list of professions lacking the required amount of experts. Thus, the hospital could accept an application and send out a certificate of sponsorship, but the UK home office could refuse to sanction a work visa for the applicant.
Conclusion
Getting UK visa sponsorship jobs have been known to be tricky for some and difficult for others. However, there are corporations like the NHS trust that have been known to offer a mass global recruitment drive.
With a number of hospitals in the UK registered under this trust, there are 280 visa sponsorship jobs on offer across diverse disciplines. So, there is something for everyone. Applicants are required to be qualified for these positions to stand a chance of being considered for them.
Also, they must keep an eye on the salary being offered, so as to meet the wage cap put in place by the UK home office for visa sponsorship jobs, in order to avoid being denied when a UK work visa is applied for.
Applicants should be patient when their applications are submitted as there is a lot of competition for places from candidates around the world and vetting support documents takes a while.
Which of the positions are you interested in applying for? Let us know on our socials.