Moving to Portugal for work is one of the best choice expats can ever make, not just because of the natural greenery, beaches and friendly people that make up this country, but the low cost of living and maintenance that cannot be matched by any other country in Europe.
Related article: Wow! No job offer required: Moving to Sweden for professionals
Related article: Moving to Denmark for free
However, those considering moving to Portugal for work are mandated to run due diligence to find out if the nature of the job secured in Portugal as well as if people from their country are required to apply for a Portuguese work visa before embarking on this trip.
Also, the length of time permissible to stay in the country, which of course depends on the individuals' Portuguese work permit which is used to ascertain an individuals' residence status. Work permits are an integral part of moving to Portugal for work, they cannot be secured unless contracted to an employer.
So, if you are interested in moving to Portugal from the UK, USA or any part of the world, this article takes you on a step-by-step process; showing you who needs a residence permit, work visa and who doesn't, as well as how to apply for one. We'll also highlight how to move to Portugal without a job offer.
Do You Need A Portuguese Work Visa Or Permit Before Moving To Portugal?
Those from the European union or European economic area or even Switzerland are not required to apply for a Portuguese work visa to work or live in the country. A Residence certificate (Certificado de Registo) is however mandatory for those who plan to work here for periods longer than 6 months.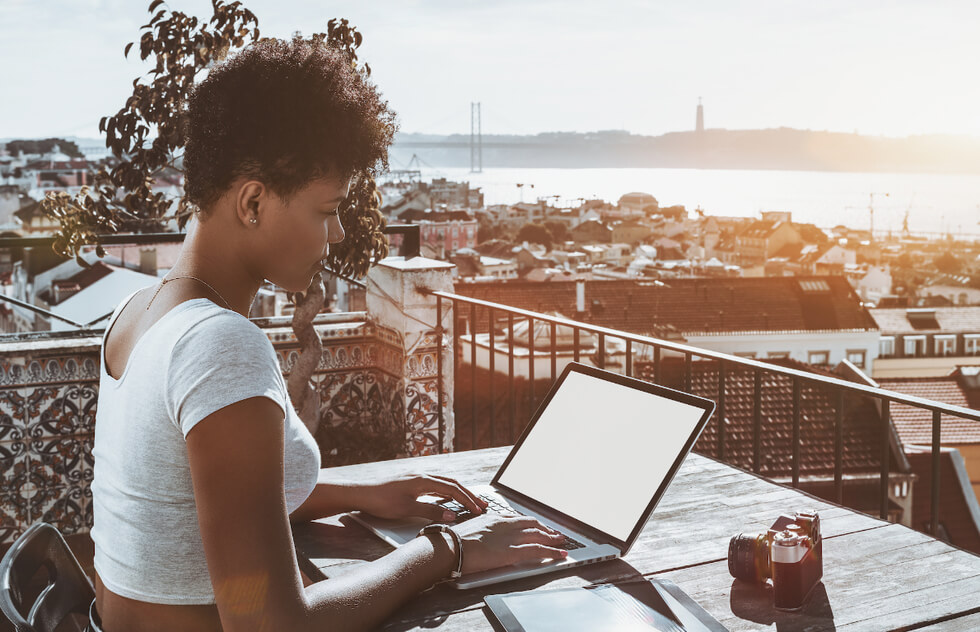 Nationals from non-EU countries on the other hand are required to be granted a Portuguese work permit before working in the country. Before a work permit can be issued, non-EU citizens are expected to have secured work with a Portuguese employer or married to a Portuguese citizen.
Upon receiving a Portuguese work permit, beneficiaries can move on to applying for a work visa and then a residence permit for those planning on working in Portugal for periods longer than 6 months. For every step, there are conditions that must be met before permission can be given.
How Job Vacancies Are Handled In Portugal
Due to the high level of unemployment experienced in Portugal recently non-EU nationals have found it extremely difficult holding down jobs in this country. Add to this, the quota system put in place by the Portuguese government, that limits the number of jobs offered to third-country nationals.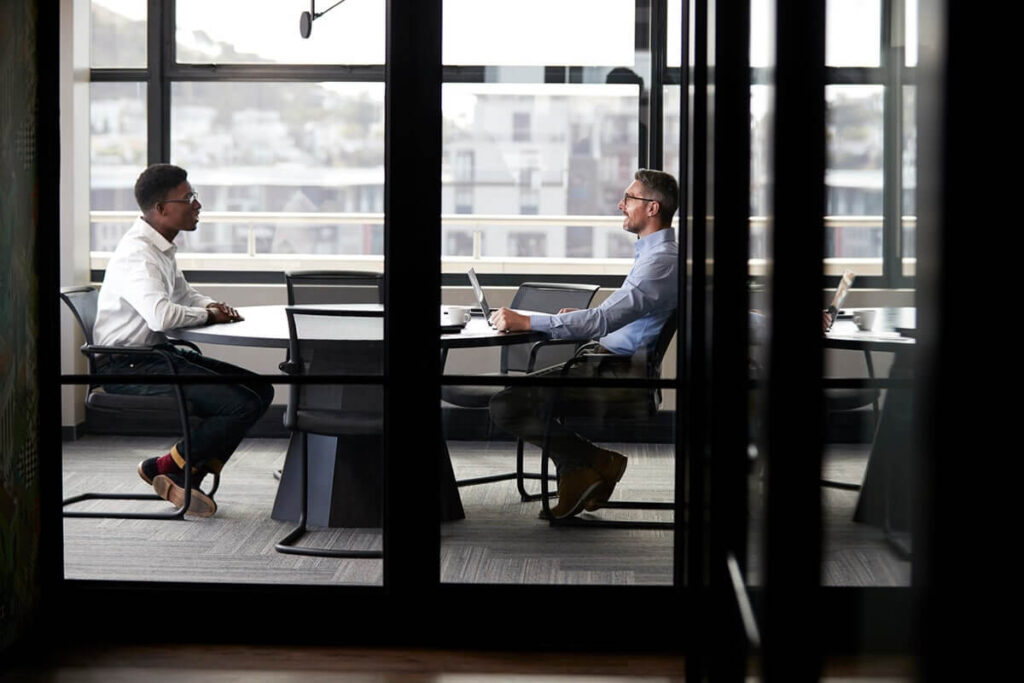 Thus, most open positions need first be advertised to the locals and then to other citizens from countries located in the European union within a 30-day period, after which the Institute for Employment and Vocational Training in Portugal (IEFP) opens them up to be filled by people from non-EU countries.
PR In Portugal
Expats who have been legal residents in Portugal for at least 5 years can apply for and claim Portuguese permanent residence. Those who have lived in the country for 6 years can apply for citizenship. Beneficiaries of both do not require a work permit to access the employment market in Portugal.
Work Permits In Portugal For Citizens Of Non-EU Countries
Individuals from countries outside the European union are expected to be hired by Portuguese employers, after which the hiring company applies for a work permit (Autorização de Trabalho) on behalf of the foreign professional applicant.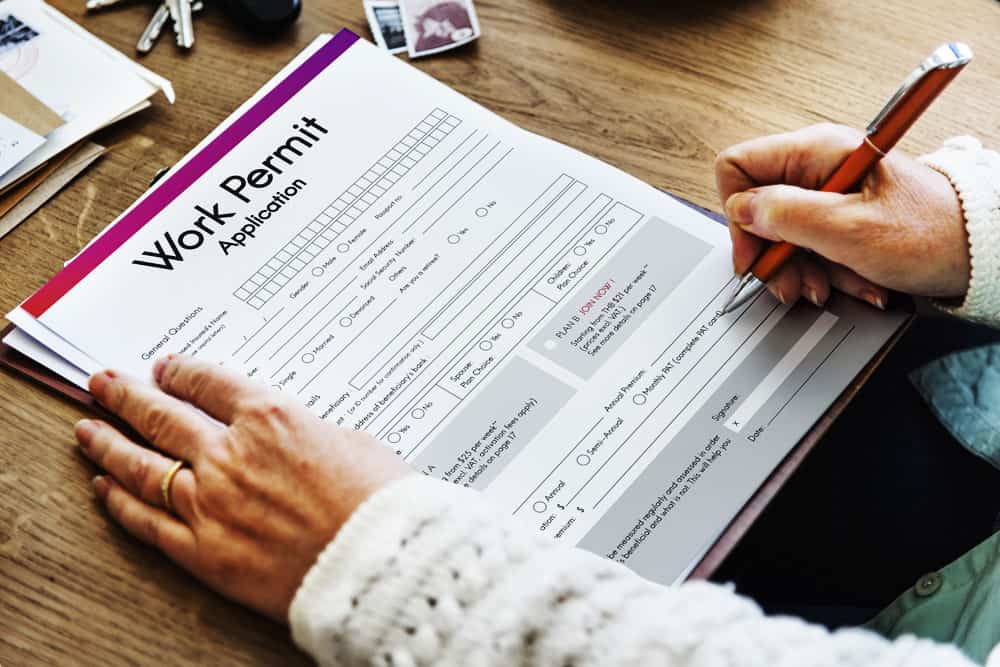 All Portuguese work permit applications are forwarded to the Portuguese Labor Authorities if the individual is contracted to work for periods longer than 3 months. It is worth mentioning that a job contract is received and work permit approved, non-EU citizens are required to apply for:
A Portuguese work visa, particularly if the employment is less than 6 months or the individual requires a visa to gain entry to Portugal
And a residence permit, if intent is to work in Portugal for a period longer than 6 months.
There are different types of residence permits, each of which depends on the criteria under which an individual is employed
Validation Of Qualifications For Skilled Workers Moving To Portugal
It's possible to convert foreign qualifications to levels acceptable by companies in Portugal, particularly those who seek to hire foreign nationals. This can be done by reaching out to the Portuguese National Academic Recognition Information Centre (NARIC). They provide information on getting foreign qualifications and certificates recognized and accepted in Portugal.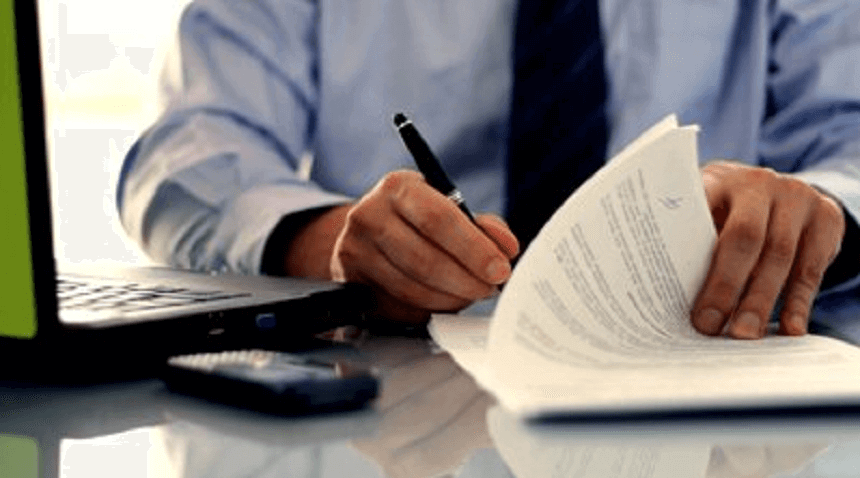 Portuguese work visas
Two factors are necessary to decide whether an individual requires a Portuguese work visa, the first is his/her nationality and the second is the length of employment offered by an employer in Portugal. The following Portuguese work visas are available to non-EU nationals.
Short-term Portuguese work visa
Individuals offered employment by Portuguese employers for a period of 6 months or less are required to apply for a short-term Portuguese work visa. This visa category is available to self-employed as well as employees, although subject to further evaluation by the labor authority (IEFP).
A short stay visa to Portugal can be extended for a maximum of 1 year, if beneficiaries are employed in a scientific research endeavor, teaching academically or working as a highly qualified professional. There are also certain training and service provisions provided by members of World Trade Organization countries that could be considered.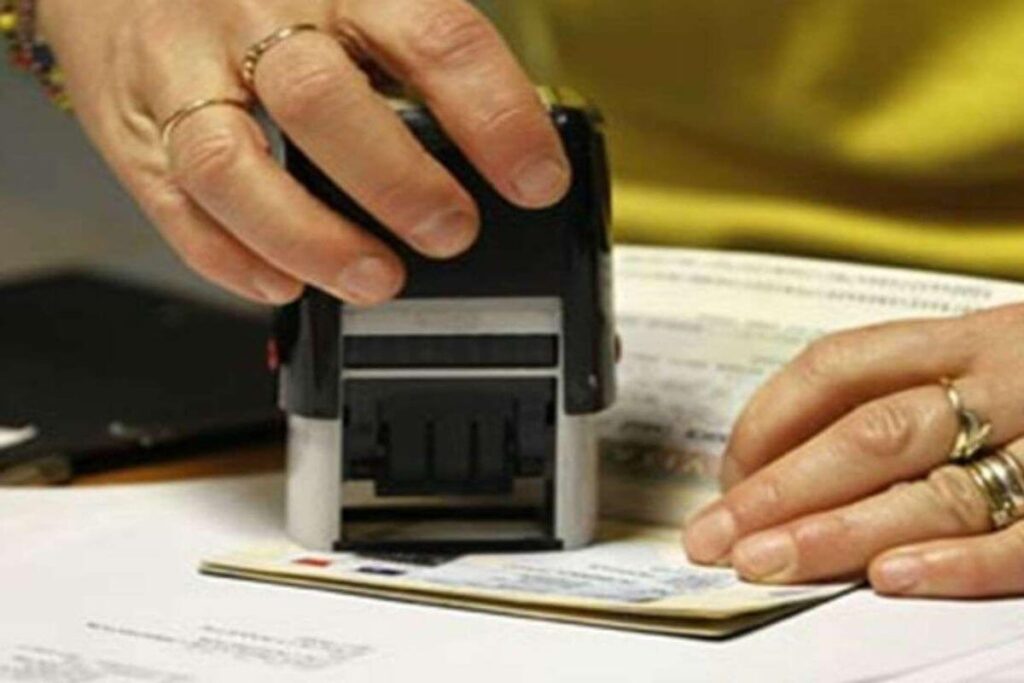 It should be emphasized that individuals' whose intent is visiting Portugal for business purposes on a short-term basis are required to apply for a Portuguese business visa.
Long-term Portuguese work visa
Non-EU nationals with intent on working in Portugal for periods longer than 6 months are expected to apply for a long stay Portuguese work visa. Being located in the Schengen area, the long-term Portuguese work visa is classed as a type D, enabling holders travel across 26 Schengen countries.
There are countries given the freedom to arrive Portugal before processing a long stay work visa. These countries have bilateral agreement with the Portuguese government and include; Australia, Canada, Israel, Japan, New Zealand and the USA.
Citizens of the above listed countries will have to apply for their work visas 90 days upon arriving Portugal. Other nationals from non-EU countries are expected to apply for their long-term work visa way in advance of traveling to Portugal.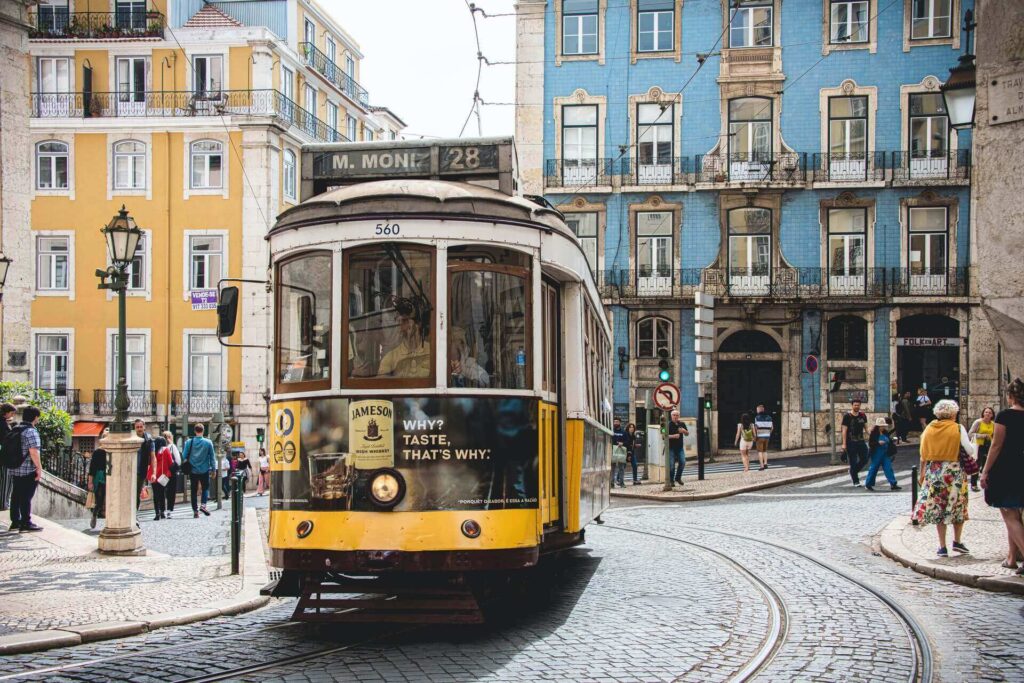 Upon applying and successfully being granted a long stay work visa, beneficiaries are required to apply for a Portuguese residence permit when they gain entry into the country.
Documents Required To Apply For Portuguese Work Visa
There are mandatory documents required to be submitted before a Portuguese work visa can be processed. Along with your Portuguese work visa application form, you will need to provide the following:
Valid passport with blank pages and copies of the applicant's previous visas
Passport photograph
Flight reservation details
Medical insurance policy covering liabilities to the tune of €30,000
Proof of accommodation
Employment contract between the applicant and his/her employer
It should be stressed at this point that a Portuguese work visa is only valid for the length of time a beneficiary will be working in Portugal, or at least the period of time it will take to lodge an application for a Portuguese residence visa.
Portuguese Work Visa Processing Time
A Portuguese work visa application will be processed when the visa application and all supporting documents are submitted at the Portuguese embassy or high commission of the applicant's country. Processing time can take from two weeks to around two to three months in total.
Portuguese Residence Permit For Professionals
The type of residence permit non-EU nationals apply for depends on their employment situation. It is thus important for each individual to submit the right application to avoid being denied.
Employees
Most foreign nationals working in Portugal, are required to apply and be approved for an employee residence permit, which is the standard permit for the Portuguese labor force. This category of permit is valid for one year and can also be renewed for up to five years.
After multiple permit renewals, the beneficiary can apply for a permanent Portuguese residency after staying the country for up to 5 years. However, there are conditions that must be fulfilled and approved before PR in Portugal can be granted.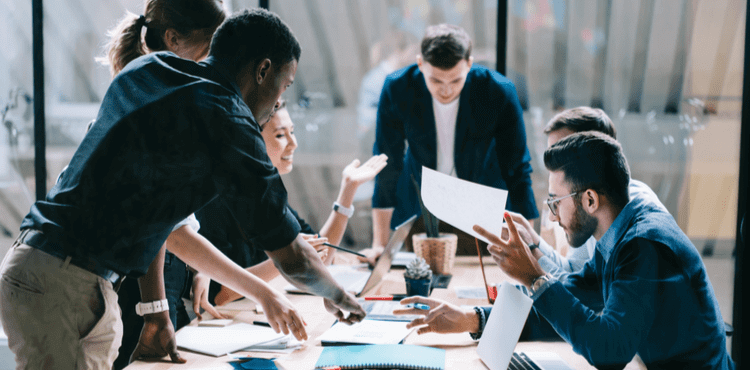 Permits for highly-skilled migrants and researchers
Scientific researchers, academic teachers and highly qualified professional workers embarking on corporate activities can apply for this class of residence permit. Although valid for one year, it can be renewed multiple times for up to 5 years, after which PR can be applied for.
EU Blue Card
Classed in the same category as both a Portuguese work visa and a residence permit, the European Blue Card scheme can only be assessed and used by highly qualified workers from non-EU countries. EU Blue Cards can be obtained by individuals who have a higher qualification.
As well as for paid employee who have a work contract or binding job offer in an EU country for at least one year, also potential beneficiaries are required to have a gross annual salary at least one and a half times the national average of the country to qualify for work in Portugal.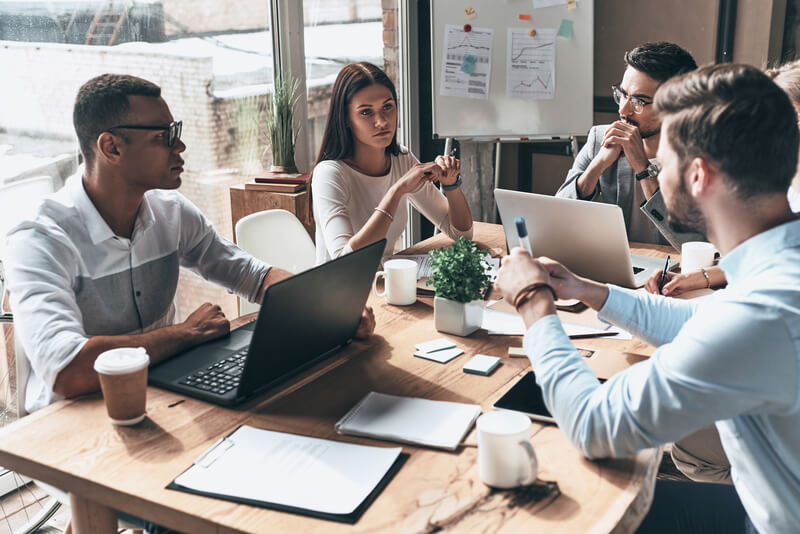 It is worthy of note that EU Blue Cards are only valid for 1 to 4 years and allow non-EU nationals to work in 24 of 27 EU member states (this excludes Denmark, Ireland, and the UK). However, a holder of a Blue Card who has been living in Portugal for up to 18 months are legally allowed to apply for a residence permit for researchers or highly-skilled migrants.
Golden Residence Permit For Business Investors
Foreign investors to Portugal can take advantage of the special Portuguese visa program designed to attract foreign investment. The Portuguese golden visa program accelerates the process by which non-EU businessmen/investors obtain their Portuguese residence permit. These individuals must be set to invest in real estate or looking to startup a business in Portugal.
Self-Employed Workers Moving To Portugal
For those interested in starting up a small business or taking part in freelance work in Portugal are required to go through the same procedure of securing a residence permit as employees. The process might be the same, but the residence permit granted will be labelled "for self-employed work".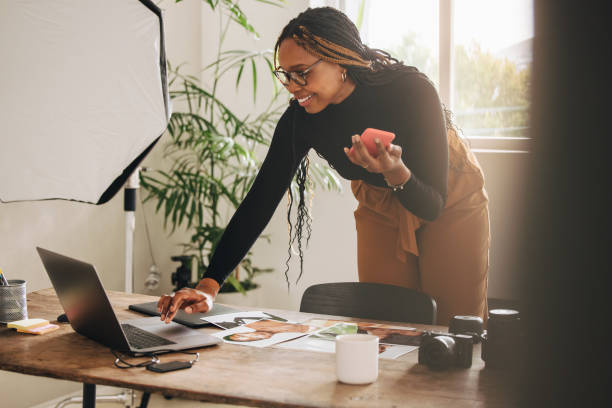 This application requires extra documentation which gives more insight to everything related to the prospective business activities and business or self-employment registration with the tax office. Self-employed workers under this category can undertake work with a third-party employer, the only difference being that they will need to get a residence permit for employees first.
Businessmen/women should be mindful that If they want to start up commercial enterprises or businesses in Portugal, there are Portuguese ventures willing to invest in start-up businesses with entrepreneurial ideas.
Training and volunteer work in Portugal
For people taking up training placement positions or those starting volunteer work in Portugal, particularly employment that don't require salaries, these class of people can apply for a special Portuguese residence permit.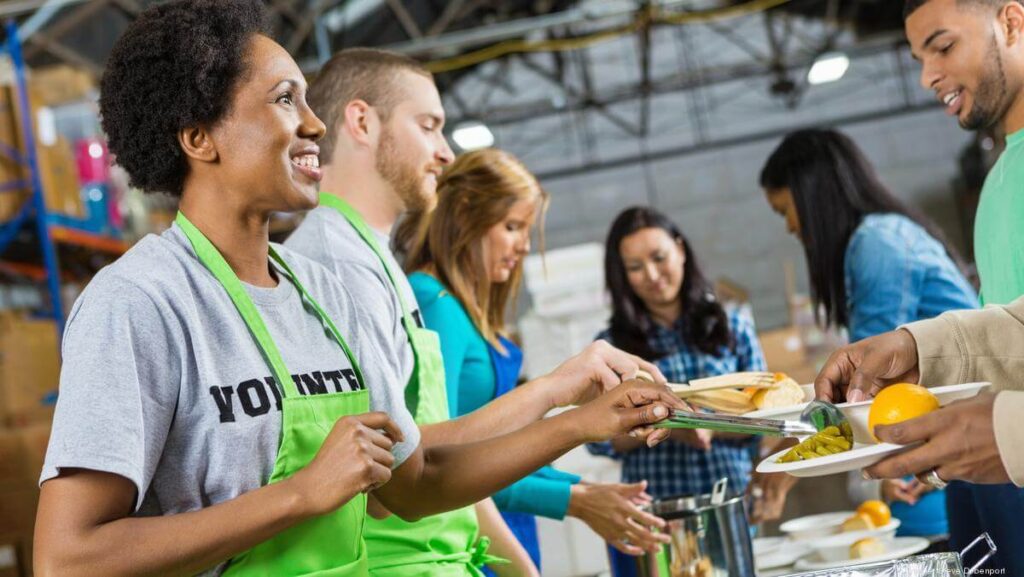 Students studying in Portugal can work in the country after their training is complete. This is a statutory entitlement that becomes binding when they sign an employment contract, which is subject to an application for a change in residence permit that must be authorized by the SEF.
Volunteer residence permits are only valid for one year and they are not renewable, the only exception to this rule, is when volunteering programs last longer than a period of 1 year. This permit only covers contract agreements for unpaid employment only.
Residence Permits For Students Looking To Work After Moving To Portugal
Non-EU nationals are mandated to apply for a Portuguese student permit to be eligible to work in Portugal, although this is subject to authorization from the SEF. This category of recipients can also carry out research work in Portugal, teaching, or highly qualified professional activities if they meet the necessary criteria.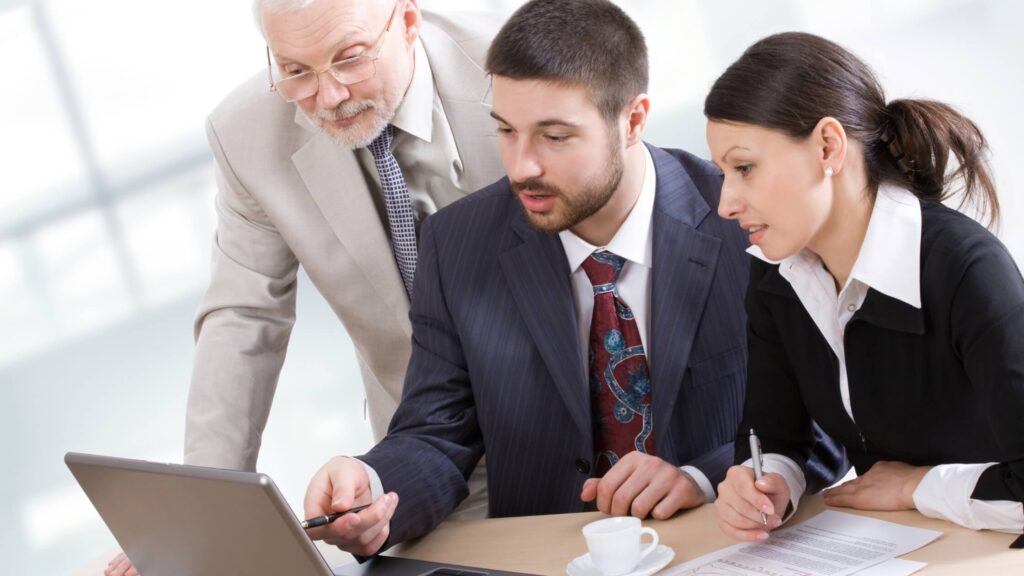 Applying For A Portuguese Work Permit
Individuals who are from European union member countries are not expected to apply for a work permit to work in Portugal, but are required to apply for a Residence Certificate from the Portuguese Immigration and Borders Service (Serviço de Estrangeiros e Fronteiras, SEF) if they are working in Portugal for longer than three months.
Third-country nationals on the other hand, need to apply for Portuguese work visa at their embassy or consulate in their home country, this is of course after they have received confirmation that their employer's application for a Portuguese work permit has been granted. Click here to view the list of Portuguese embassies around the world.
What's Next After Moving To Portugal?
Upon arriving Portugal, work visa beneficiaries must register for social security and a Portuguese tax number. This can be done through the Portuguese Social Security Office. Proof of this registration is necessary when applying for a Portuguese residence permit.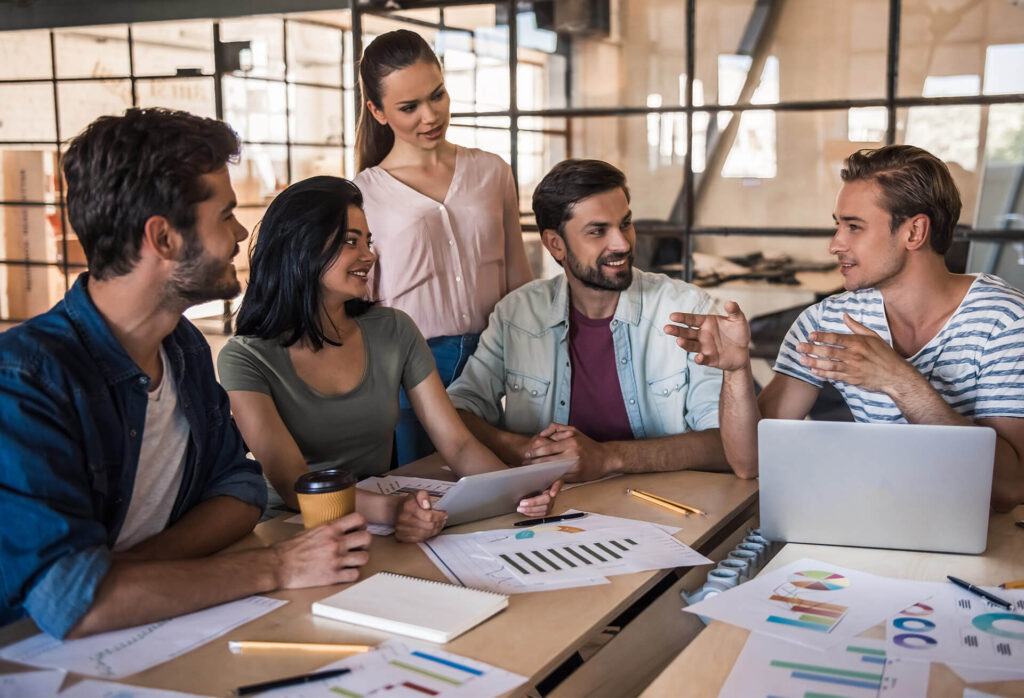 Conclusion
Moving to Portugal as a professional is not as difficult as a lot of travel consultants try to make it out to be. There is a package for everyone. Whatever the type of work held by potential professional beneficiaries of the Portuguese work visa, a work permit is mandatory.
And depending on the length of contract of expats, those looking to work in the country for periods longer than 6 months are required to apply for a residence permit. There are different categories of residence permit, so care must be taken to apply for the right one.
Even though Portugal is going through its worse unemployment crisis for quite some time, there is a system to how vacant positions are open to non-EU nationals. These open positions are usually open to Portuguese locals and then applicants from other EU countries for a period of 30 days, before it is open to professionals from countries outside the European union.
It is possible to become a permanent resident of Portugal if an expat has stayed in the country for up to 5 years. And if the individual has stayed for a period of 6 years, he/she can apply for Portuguese citizenship, this confers freedom of movement in and out of the country without any restriction.