There are immense benefits to be had in moving to Greece. However, many do not dream of moving this destination. If you want to know what life will be like if you dropped everything and moved to a beautiful island in Greece, then this incentivized. package could be what you need.
Related article: This small town in NZ is offering over 1,000 jobs to people moving to New Zealand
Related article: The Irish government is paying €50,000 to entrepreneurs interested in moving to Ireland
So, if you are tired of fancy and trendy destinations such the Netherlands, Sweden, Switzerland, the United Kingdom and the rest. If you seek a remote island close to nature and all its elements and are willing to get paid to do so, then this article is the roadmap you seek to move on to that next level.
Moving To Greece By Way Of Antikythera
Antikythera, which is a small Greek island is looking to have young families relocate to this location to take up jobs and housing. This scheme was started in 2019 with sponsorship coming from the Greek Orthodox church who will pay beneficiaries over a period of 3 years to make this life changing move.
It was reported awhile back in the Los Angeles Times that Antikythera, a town located on a remote Greek island with an official population that stands at 45 (census 2019), through its local Orthodox church is offering housing, land and a monthly allowance to the tune of €500 a month over a 3-year period.
Viewing this opportunity from the outside, it's easy to see how living on a barely populated island might not be your ideal situation, however this is tailor made for those with an adventurous streak who could see it as an all-expense paid expedition plus the cash incentive itself isn't too bad, either.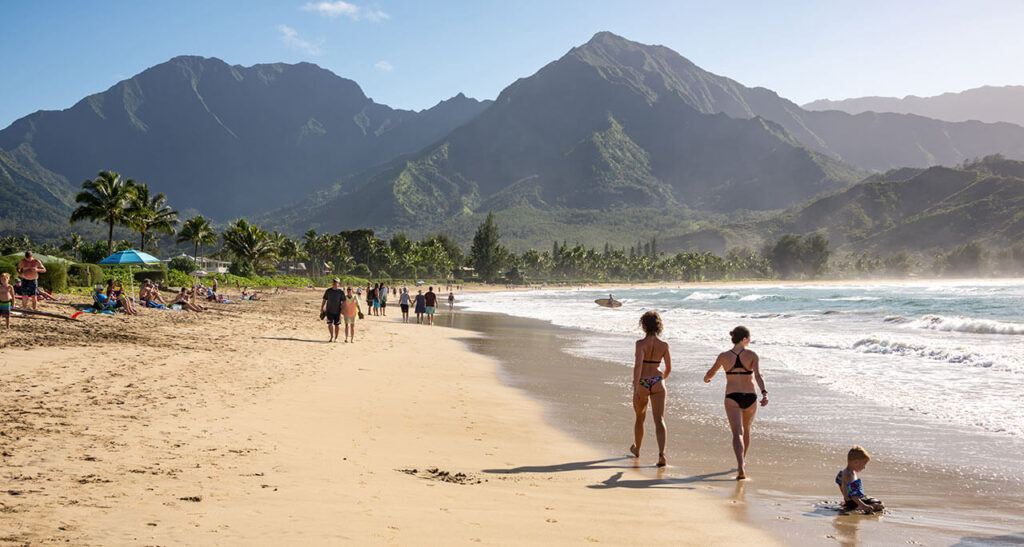 Why Is The Greek Orthodox Church Paying People Moving To Greece?
As at 2019, there were only 4 families who were beneficiaries of this scheme. They are all being sponsored to live on the island. The idea is to have even more families relocate to Antikythera to join these 4 families on the island.
The question however is why? Why are families being paid to move to Greece by way of this small island? Short answer; economic growth. The goal of this program is to stimulate the local economy, giving it a boost and bringing new life to the island is seen as a way to reach this objective.
It is no secret that most towns across several countries in Europe have taken keen interest in this pay to move scheme, which in most cases is targeted at the younger professional demographics whose skill set is seen as the key to help revive their ailing local economies. Antikythera is no different.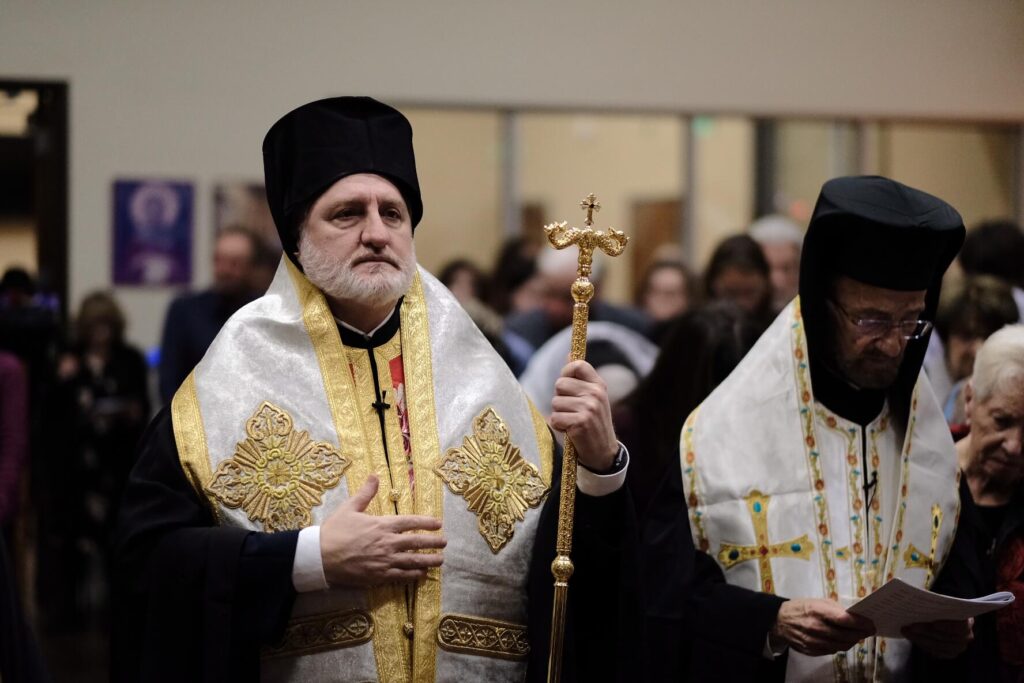 Drawback To Moving To Antikythera
In every functional society there are core amenities that are required to be present for ease of living. In Antikythera some of these are absent. For instance, it has only one grocery store, but no gas stations, or taxi service. Even though a complex that should house some of the above is being built, this level of inadequacy must be factored in if you plan on moving to this location.
So, how can one survive in Antikythera after moving to Greece? For transportation, the ferry system can work on water, which is a resource abundant in supply on the island. The remaining supplies can be purchased from neighboring towns. Also by road, because, the island has a good road network.
A new facility has been put in place for geoscientists to study climate change and its effects on the planet. Another big positive is the fact that the island currently has its own source of water and autonomous power station. Situating a geoscientist here is a move targeted at attracting more scientists to this small island's shores.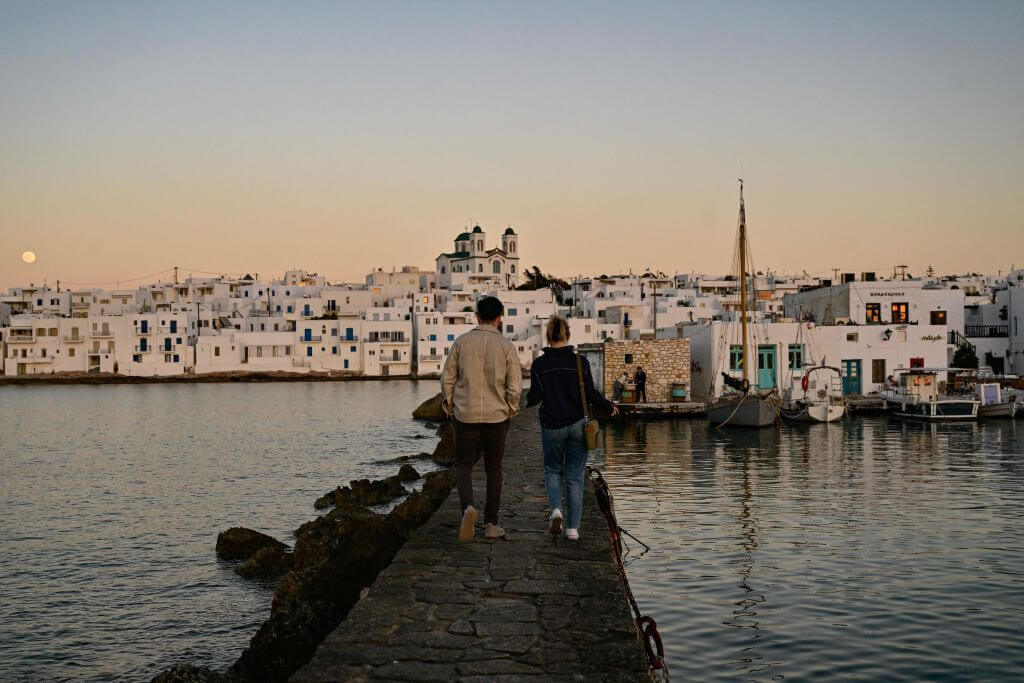 How To Relocate To Antikythera After Moving To Greece
A special selective method is used to cherry pick families who are deemed fit to relocate to Antikythera. It important to have it in mind that the reason for the scheme is to boost the local economy by way of individual expertise.
Individuals interested in this island, will first have to relocate to Greece with a work visa or as a volunteer worker, before they can be eligible. To do this, they can either apply for work visa sponsorship from companies present on the island or get work with companies located in other cities in Greece then after a year or 2, move to Antikythera.
Geolocation And Politics of Antikythera
Geographically, the Community of Antikythera is by far one of the smallest in Greece. From the last census carried out the population of people here who are permanent residents is only 45. With skill force on an active municipal level standing at less than 200 individuals.
This island community is an independent self-governed settlement whose law is drafted and legislated over by 9 strong elected community council. Antikythera belongs administratively to the Prefecture of Piraeus. Even though there are only 45 permanent residents here, in the summer, the island opens its doors to over 500 tourists.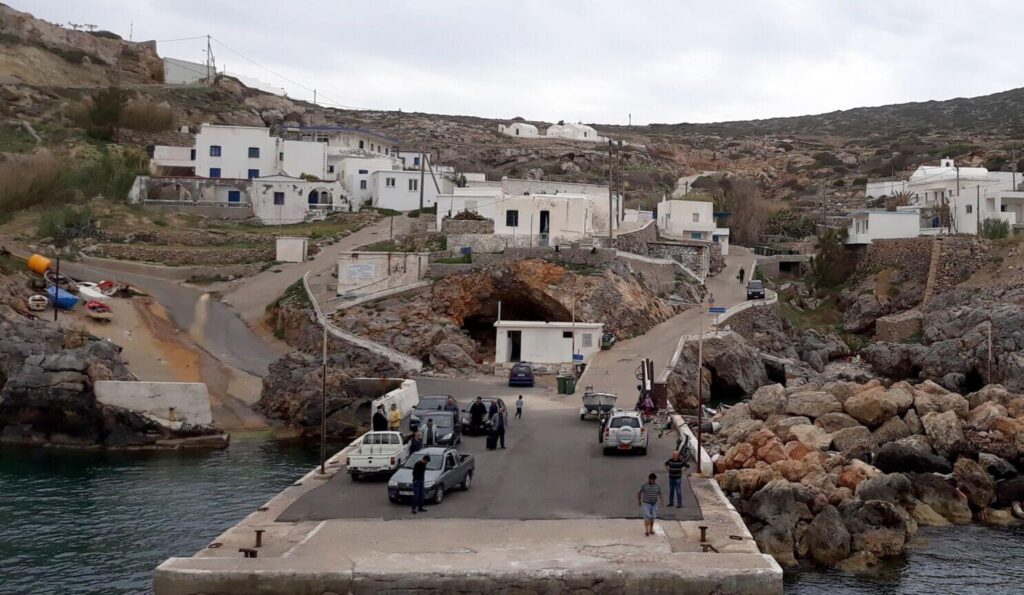 The island spans over 22 square kilometres. This area is divided into small fragmented settlements, while most permanent residents live in the village of Potamos, which is also the island's port. In the last couple of years, the Community of Antikythera has built the image of the island commissioning many infrastructures that would help bring more relief to its residents.
Infrastructures such as cafes that houses the community grocery store as well as a medical dispensary, where residents can procure medicine. A local police station was also built to enforce law and order on the island.
Recently, a new ultramodern heliport was erected to help during times of emergencies. In Potamos, new arrivals to the island can find a card phone. Even though there is an infrastructure deficit on the island, it enjoys 100% connectivity with multiple network providers making for sufficient mobile network coverage.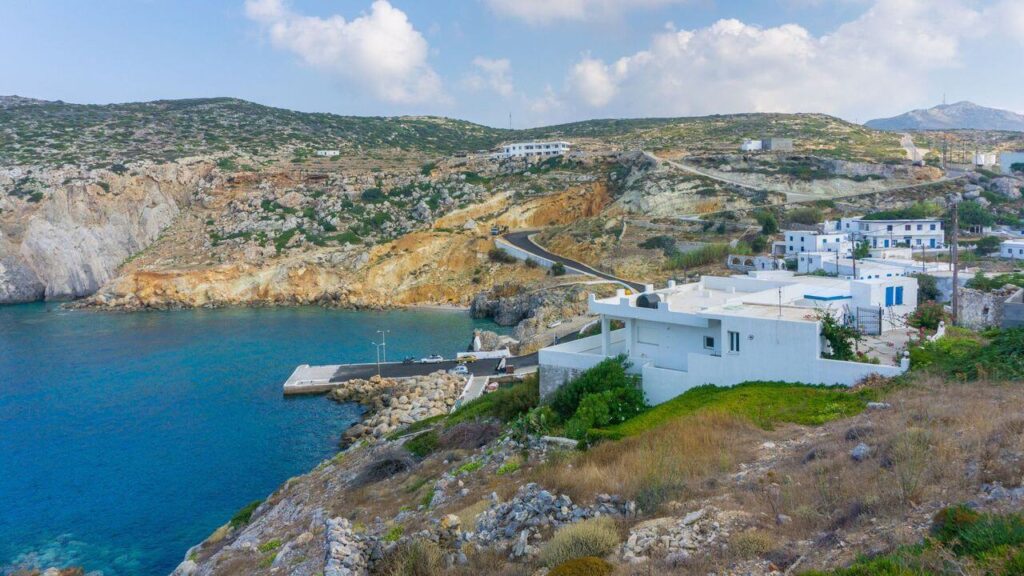 The ferry system is properly developed on the island as it is connected with continuous sailings to Piraeus (9.5 hours), Gythion of Lakonia (5 hours), Kythera (2 hours), Neapoli of Lakonia (4.5 hours) and Kastelli Kissamos of Crete (2 hours).
To access the island of Antikythera from the prefectures is really is easy. Information on boat routes can be obtained from the port authorities and travel agencies of Kythera and the connecting regions. The piscatorial shelter of island, in the big natural gulf of Potamos  can entertain small number of tourist and there are piscatorial ships convey visitors to Antikythera.
Greece Work Permit
Professionals moving to Greece for work are mandated by law to have proper visas and work permits in Greece.  All work permits must be secured for employees by the employer, and sponsored by a locally licensed and incorporated entity, Sponsoring companies must be located in Greece.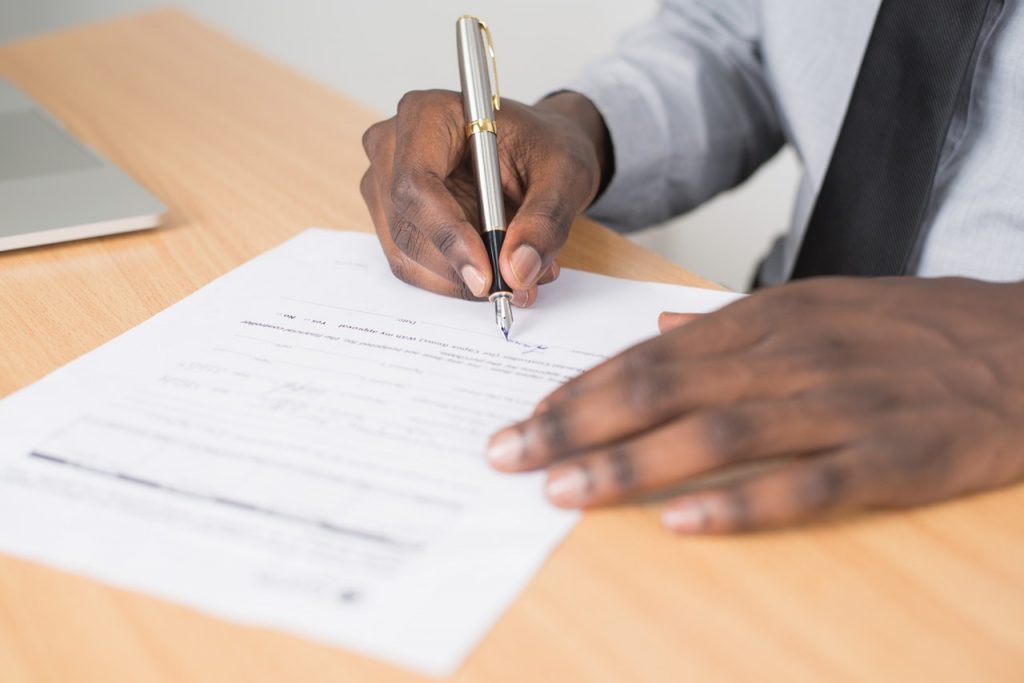 There are instances were companies not located in Greece sponsor employees by proxy, but is usually when they are in the process of acquiring their sponsorship license. However, non-EEA nationals must obtain a work permit prior to taking up a contractile employment obligation in Greece.
The Greece work permit used to be a standalone document in the past, but has since been merged with the resident permit, both of which are now represented as a single document. The resident permit is very difficult to obtain for non-EEA nationals. It can only to be gotten upon marriage to a Greek citizen or by assistance from a corporate sponsor.
Permission to work is usually included in the Greece resident permit. It is impossible to be issued a standalone Greece work permit. It is worthy of note that work permits in Greece are employer-specific (although there can be exceptions), occupation-specific, and location-specific, and are normally valid for one year.
Professionals from a non-EU country must first obtain a visa to enter Greece and then apply for the residence/work permit once in Greece.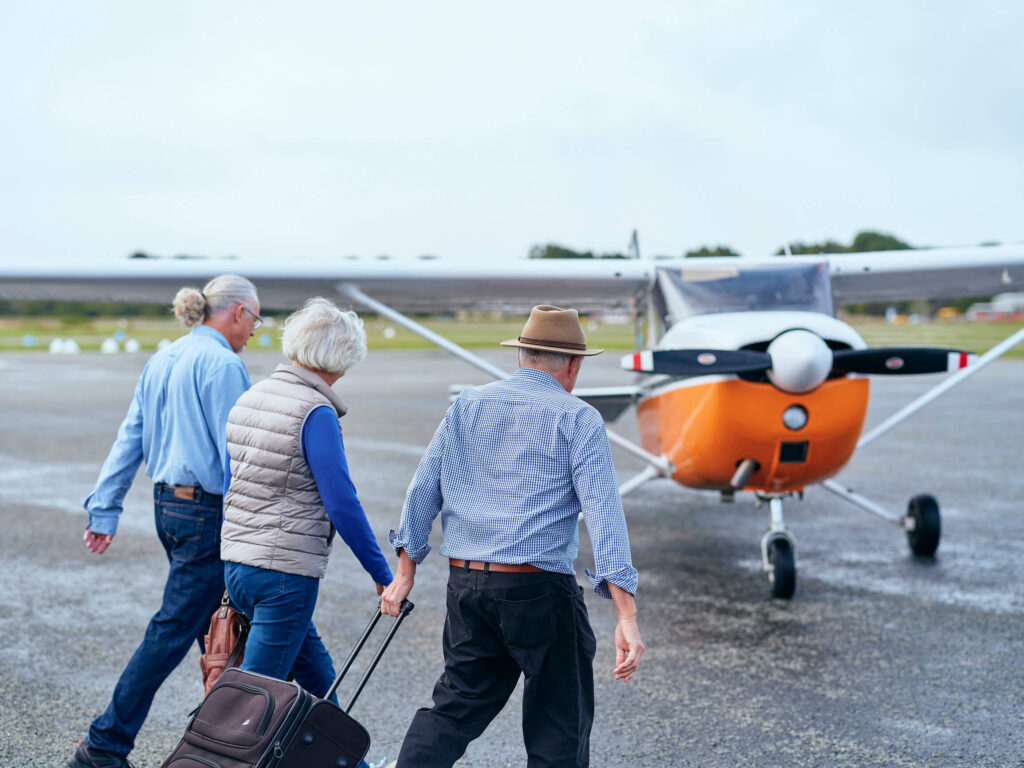 Sponsorship Process For Non-EU Professionals Moving To Greece
Always remember that for an employer to sponsor a work permit for a non-EEA national, it is necessary to first provide an employee with an entry visa or at least an enabling environment to be granted one:
Type D Visa
A type D visa (or National long stay visa) for work is a must and can be obtained for any non-EU national planning to stay in Greece for more than 90 days to work. This visa must be obtained before arriving in Greece, from the Greece Embassy or Consular Section in the applicant's country of residence.
Mandatory Support Documents For A Greece Work Visa Application
Before moving to Greece for work, a work visa application has to be completed and submitted with the appropriate supporting documents, without which, a visa application with be denied. Some of these support documents are as follows;
A valid passport
Prove of employment contract
Medical insurance coverage while in Greece
Criminal background check from the police station nearest the applicant's residence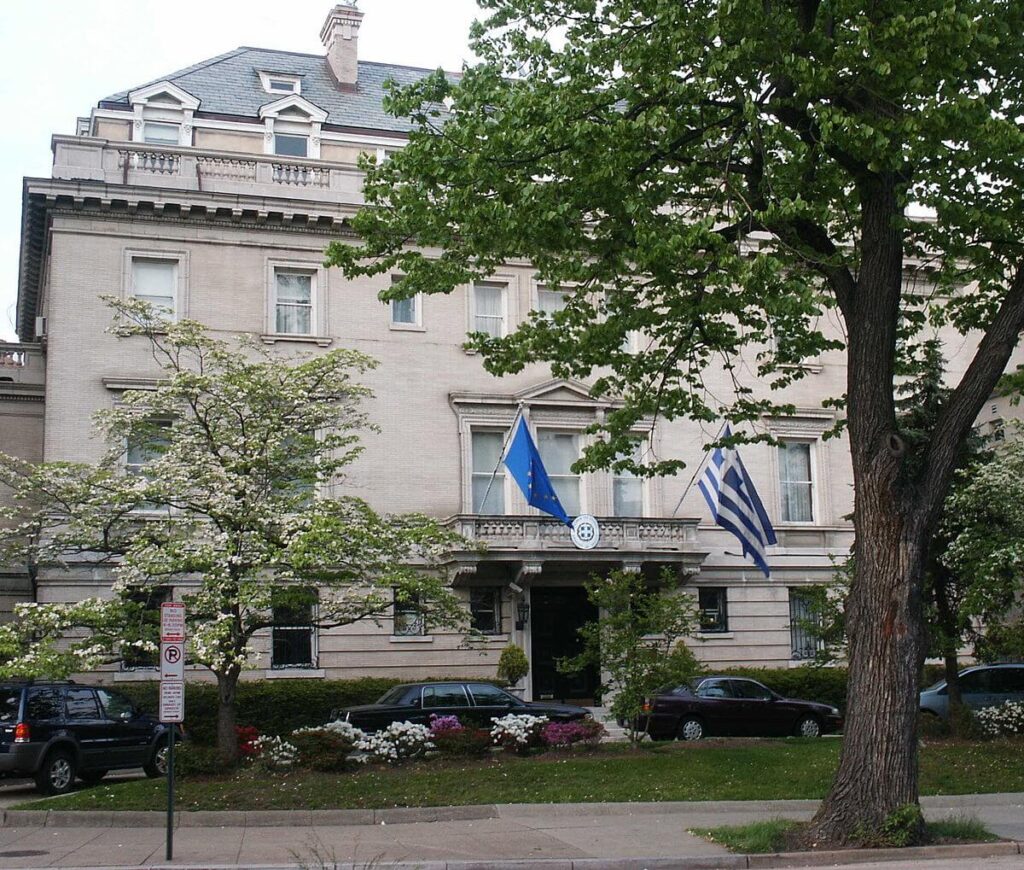 Time Required To Obtain A Greece Work Permit
Upon arriving Greece, non-EU nationals only have a 30-day period from their arrival date in Greece to apply for their residence/work permit at the local municipal office (Δημαρχείο / Dimarchio). This must be done in person and never by proxy.
There are unique situations, in which the application for this permit can be done in a Greek police station. There are numerous types of residence permit available, depending on the applicant's circumstances (self-employed, consultant, employee, executive). And their validity periods range from one to five years.
It cannot be over emphasized the importance of filing for a resident permit as soon as a non-EU professional arrives Greece, this is because the process takes a while before a permit can be issued.
How To Apply For A Greece Residence/Work Permit
It is vital to note that prior to a fresh Greece resident permit application, a tax number (AFM) must be obtained from the local tax office. A social security number is also a necessity and this can be gotten from the social security institute (AMKA).
A social security number can also be obtained from the nearest social insurance institute office (IKA) or citizen service office (KEP).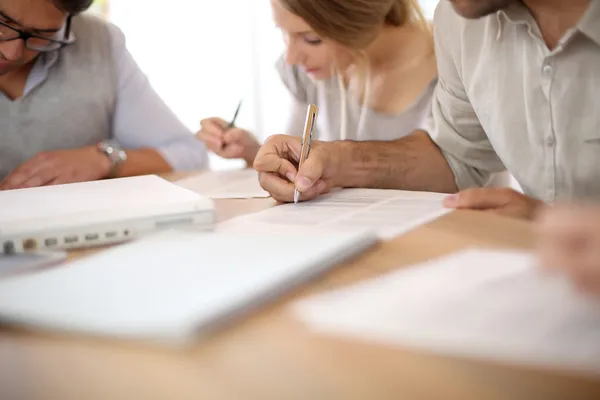 All application forms for the residence permits can be obtained at the local municipal office (Δημαρχείο / Dimarchio) or prefecture (nomarxeia). It is also possible to obtain an application form at a citizens service office. Applications must be submitted, in Greek, either in person or by a certified lawyer granted power of attorney.
There are mandatory documents required in order to obtain a Greece residence permit. These are:
Visa
Passport plus photocopies
At least two passport photographs
Certificate of medical insurance
Health Certificate from a state hospital (declaration that the applicant does not have any serious communicable diseases)
Proof of local address (title deed or rental contract)
Proof of ability to support oneself – job or resources
Proof of payment of the required fee to the national tax office (Eforia)
Two passport photos are officially required, although many applicants are required to present four.
Once the application has been submitted, the applicant will receive a blue form (bebaiosi), which serves as a receipt that the application is being processed, this means that the applicant has a legitimate right to work at this time.
The applicant is responsible for following up to obtain the residence permit.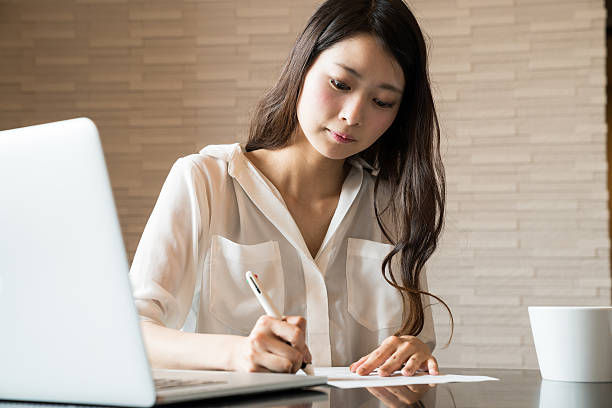 Conclusion
The tiny island of Antikythera is looking to offer financial incentives to people interesting in moving to Greece. These incentives are in the form of a monthly allowances as well as affordable housing. However, to qualify for this, there are certain criteria that must be met.
To take advantage of this opportunity, potential non-EU beneficiaries will have to secure work and come into Greece on a work visa. When they arrive the country, they will be required to apply for a resident permit, which confers on the recipient the permission to live in Greece for periods above 90 days as well as give them the right to work.
Greece work visa application has to be submitted to the Greek embassy or high commission of the country of origin of the applicant. Also, all work visa holders have only 30 days after they enter the country to apply for their resident permit, or they risk being treated as illegal immigrants.
What do you think? Is the island of Antikythera a destination that you could be interested in moving to? Leave your comments here