Entrepreneurs, business people and investors thinking of moving to Ireland can now rest easy as there are facilities and incentive packages that would see them relocate their businesses or start investments in the country. This offers multi-level visas for beneficiaries and their families.
Related article: This Swiss town is willing to pay as much as CHF55,615 to people interested in moving to Switzerland
Related article: This Italian town is offering €30,000 to foreigners moving to Italy
Since 2012, the Republic of Ireland has had an immigration program for aspiring entrepreneurs. Under the Start-up Entrepreneur Program (STEP), this creates the opportunity for startup owners to open their own businesses and reside in Ireland permanently.
The Irish government is actively investing in startups using organizations such as, Enterprise Ireland which allocates investments of up to 750,000 euros. This body is ranked third in the world for seed-level investments and they invested 72 million euros in 2022 alone.
If you are an entrepreneur or business person interested in moving to Ireland, then this article is for you, we are going to dissect everything you need to know about moving to this country, benefits, permits, support documents and other criteria for eligibility.
Moving To Ireland To Start Up A Business
Analyzing statistical figures of companies that receive state investment in Ireland, it was discovered that preference was given to beginners. With 32% of companies receiving investments at the idea stage and 20% of companies receiving theirs at the start-up stage. So, potential beneficiaries who meet the program's requirements, can apply to Enterprise Ireland and fly to Ireland to live out their dream.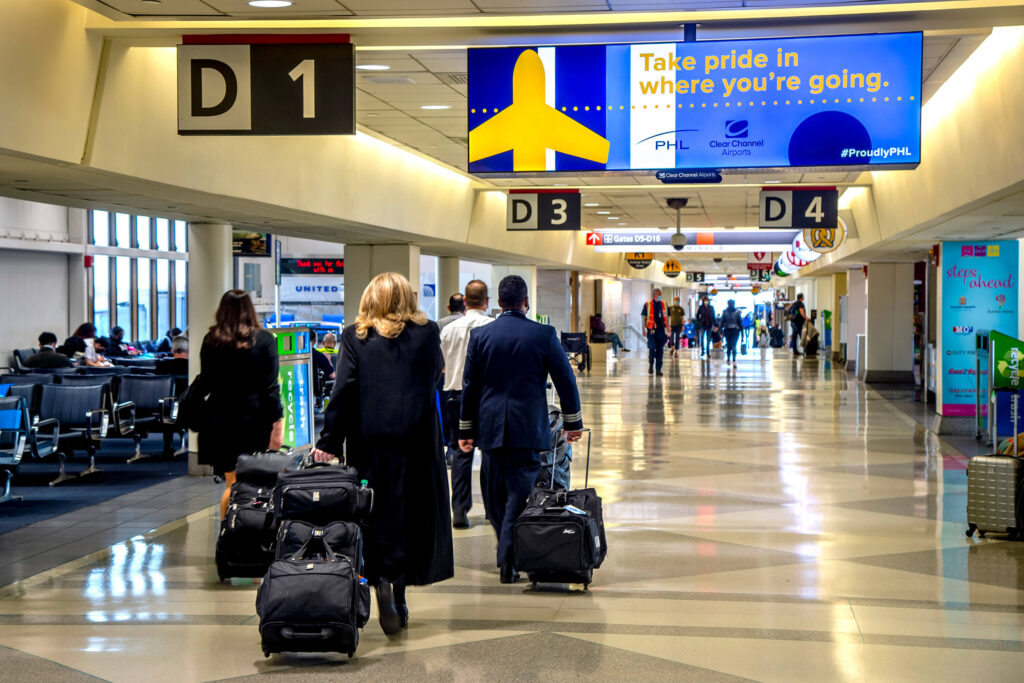 The Start-up Entrepreneur Program (STEP), is seen as a way to allow non-EEA nationals with innovative business ideas and minimum funding of €50,000 to come and set up businesses in Ireland. The aim of the program is to support high potential start-ups which are defined as start-up ventures that are:
Introducing innovative product or service to international markets
Involved in manufacturing or internationally traded services
Capable of creating 10 jobs or more in Ireland and realizing €1 million in sales within three to four years of starting up
Led by an experienced management team
Headquartered and controlled in Ireland
Less than 5 years old
Exceptions To Moving To Ireland Under This Scheme
There are however exceptions to startup entities not accepted under this scheme. Companies that contravene these guidelines will not be permitted to set up base in Ireland, no matter the number of sales they rack up or jobs they create.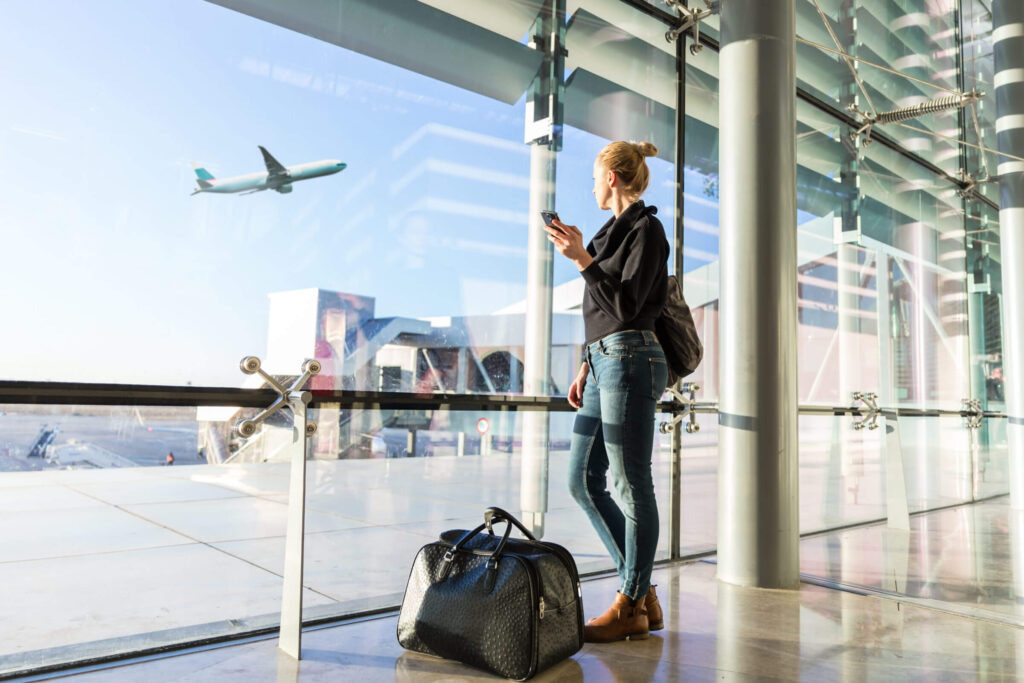 For one the STEP scheme does not apply to retail, catering, personal services or comparable businesses. No initial job creation targets will be set as it is recognized that such businesses can take some time to get off the ground. There is detailed information in the Start-up Entrepreneur Program Guidelines.
Residency For People Moving To Ireland Under The STEP Scheme
Successful applicants for the Immigrant Investor Program and the Start-up Entrepreneur Program, together with their immediate families will be granted residence permission for an initial 2 years. This covers their immediate family means their spouse, civil partner or partner and dependent children aged under 18.
There are however cases in which children between the ages of 18 and 24 are considered for residency under the program. Residence permit can be renewed for a further 3 years. After these first 5 years, the investor or entrepreneur can apply for long-term residence. If required, multiple entry visas can be granted for the same duration.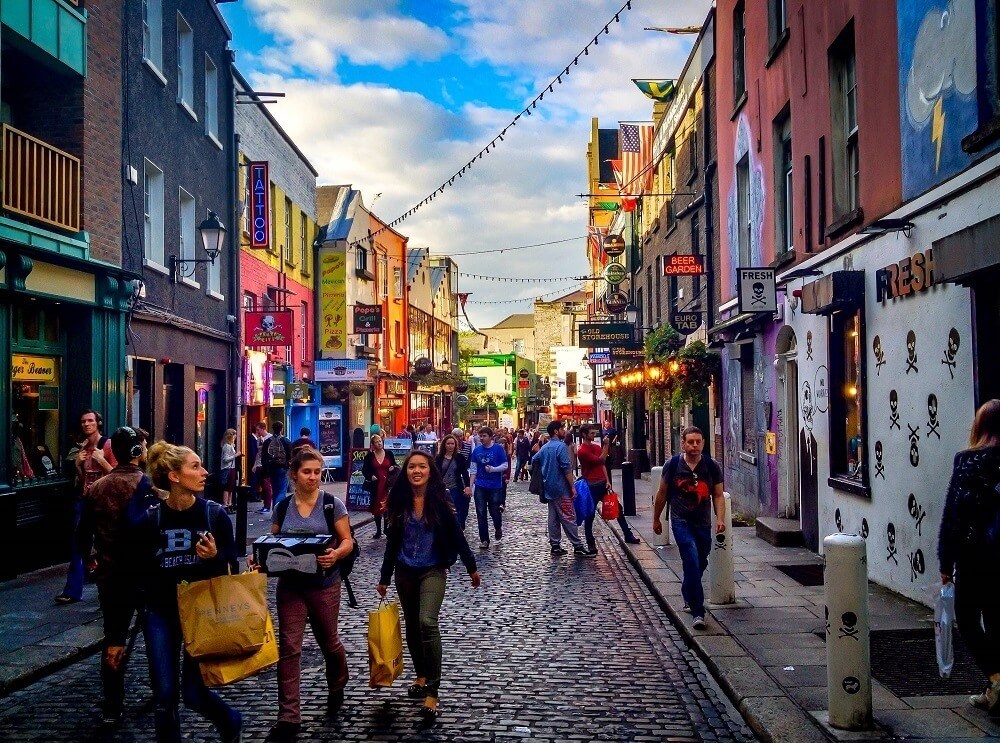 Benefits Of Moving To Ireland
Starting a business in Ireland has a lot of upsides, both for the owner of the company and their partners. This type of immigration allows beneficiaries to stay and work in Ireland for two years. After which their visas are extended for three years and then for another five years.
Recipients of this scheme can bring their immediate family members (spouse, children) right away. Unlike an investor visa, which requires an investment of 1 million euros, 50,000 euros for a startup visa can be borrowed.
Corporate Tax In Ireland
Ireland boast one of the lowest figures in terms of company tax compared to other countries in the world. This is not surprising because Ireland has a convenient corporate taxation system: income tax for most business areas is 12.5%.
And for businesses in industrial sectors, or in financial services and engineering, a preferential tax rate of 10% is provided; it is one of the lowest rates in Europe. It is also why Ireland is home to the European headquarters and customer service centres for some fortune 500 companies.
Such as, Google, Microsoft, Apple, IBM, Dell, Intel, Motorola, Oracle, Lotus and Boeing Computer Services. The largest exporters and investors in Irish companies are Google, Facebook, Paypal, Intel, Roche, Johnson & Johnson.
Irish Agencies, Ministries And Parastatals In Charge of Startups
Individuals coming into Ireland from other countries for the sole purpose of setting up businesses will need information on both tax and legal related requirements. Information on starting a business or being self-employed would require owners to have details of the legal structure as well as the potential liabilities that they might be up against.
Business Regulation
Knowing the business regulatory laws that guides a startup in Ireland could be the difference between being sanctioned and operating freely. Self-employed individuals whose earning potential or income gets drastically reduced can learn what to do by accessing the business regulation portal.
Irish Development Authority
And then there is the Irish Development Authority (IDA), which is a government agency saddled with securing fresh investments from countries outside Ireland, investments in sectors such as the manufacturing and internationally traded services.
IDA provides information related to setting up businesses in Ireland. They sometimes offer grants to companies interested in relocating to Ireland, or those thinking of expanding their operations to the Irish territory.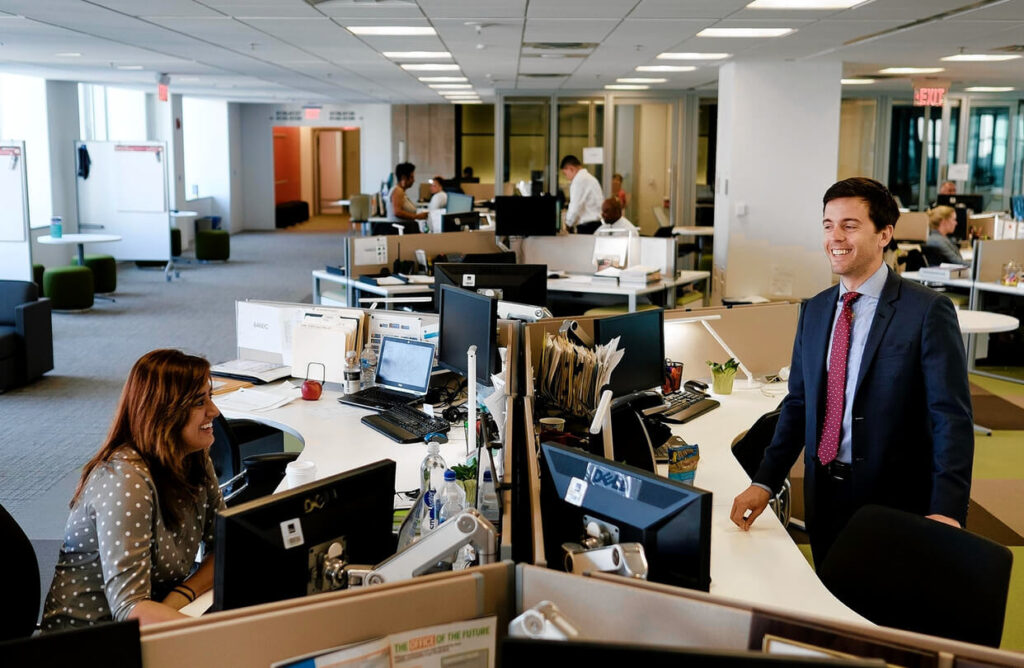 Enterprise Ireland
This is an Irish government agency tasked with the development of companies already situated in Ireland, whether foreign or local. It offers expert counsel and financial support to high potential start-up (HPSU) companies. Individuals thinking of moving to their businesses to Ireland can start from here.
Local Enterprise
Indigenous businesses local to Ireland, usually need support in the form of counsel, grants and other types of incentives, this can be obtained from the offices of local enterprise. To be eligible for these resources, companies must be in their startup phase with 10 or fewer employees.
More information on trainings offered by local enterprise as well as courses required by entrepreneurs interested in starting their businesses together with mentorship and financial supports can be obtained here.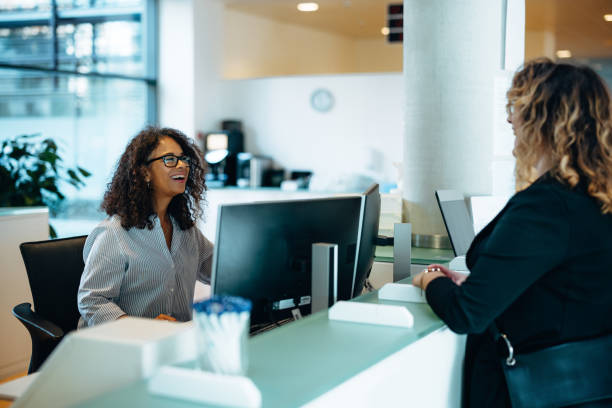 How To Apply For The STEP Scheme As A Non-EU National
While the startup entrepreneur program is still on, the Immigrant Investor Program on the other hand is closed to new applicants with effect from the 15th February 2023.
To apply for the former, interested applicants will need to complete the start -up entrepreneur application form, after which they are required to pay a non-refundable application fee of €350. More information can be gotten from the immigration service delivery website for Ireland.
Caution must be taken to submit all necessary application forms as well as appropriate business plan template which can be found in the Ireland immigration service portal. The following support documents will be required to complete the application;
The primary beneficiary's passport and those of his/her spouse/partner and dependents (if applicable)
Proof of family ties and relationships (if applicable)
Proof of funds
Evidence of investment or details of start-up
Police extract or character report from a risk management consultancy for the potential recipient and for their spouse or partner (if applicable)
More information about the investor and entrepreneur program is available on here.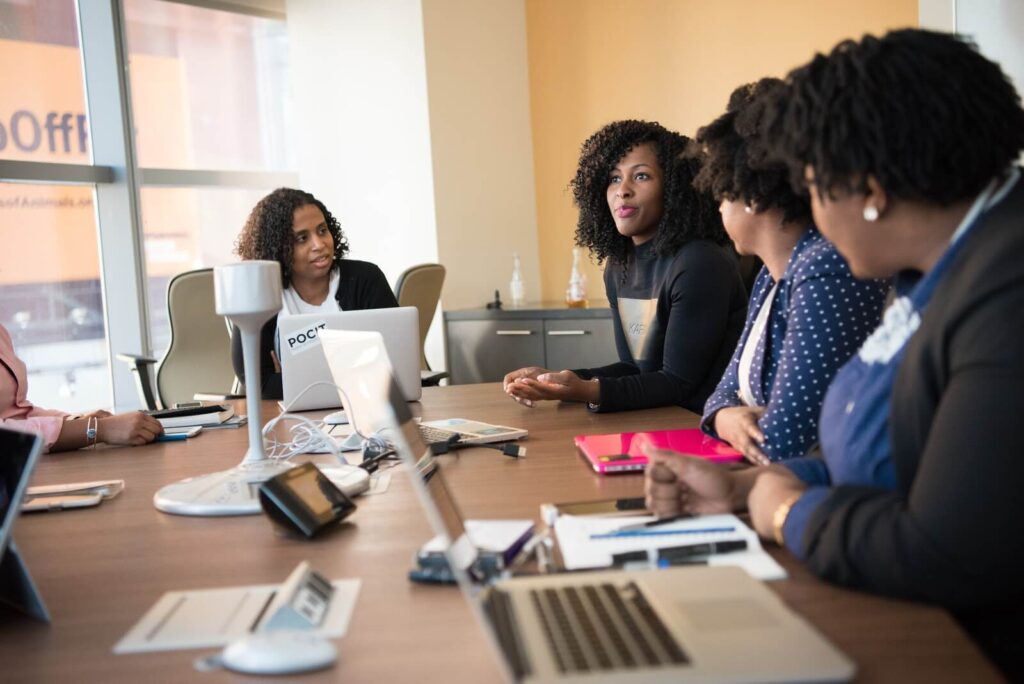 Entrepreneurs are mandated to contact the companies registration office to register their businesses. This can be done by filing the right documents such as the startup entity's annual returns online with the companies registration office (CRO) using the companies online registration environment (CORE).
Local Enterprise Office will offer available support pointing businesses in the right direction in relations to setting up in Ireland, so business people interested in moving to Ireland with their companies will have to contact LEO for necessary assistances.
Where To Get Funding For Your Startup?
There are multiple sources of funding available to individuals thinking of setting up a startup venture in Ireland. Irish venture funds, government agencies and business incubators and accelerators are ready to provide financial support to help young companies.
In the last 10 years, there's been intense competition between founders of various startups for funds offered by different investors, the winners of which receive large investments, information support when moving, and much more to help them develop their businesses in Ireland.
Enterprise Ireland, for instance which is the country's largest government agency, organizes a competitive Start-Up Fund at least four times a year. Struggle to get this windfall of funds is fierce, but the benefits are commensurate with the stress associated in putting together an application.
What Is A High Potential Startup?
It worth mentioning at this point that new businesses which are considered to be high-potential start-ups are favored over others in terms of being given permission to relocate to Ireland to setup up shop. However, what is a high-potential start-up?
A high-potential start-up is a company that is focused on international activities. One with a global perspective, offering solutions that affects multiple countries. Within three to four years of beginning operations, they are able to employ at least 10 people in Ireland and achieve a turnover of €1,000,000 per year.
Eligibility Criteria For Businesses Moving To Ireland
Before a start-up can be given express permission to relocate to Ireland, there are certain criteria for eligibility that must be met, without which it will be impossible to establish a base in this country. Some of these criteria are;
the start-up business must be engaged in activities related to production, technology or services in the international market
the company must not be older than 5 years
previous investments must not have been more than €100,000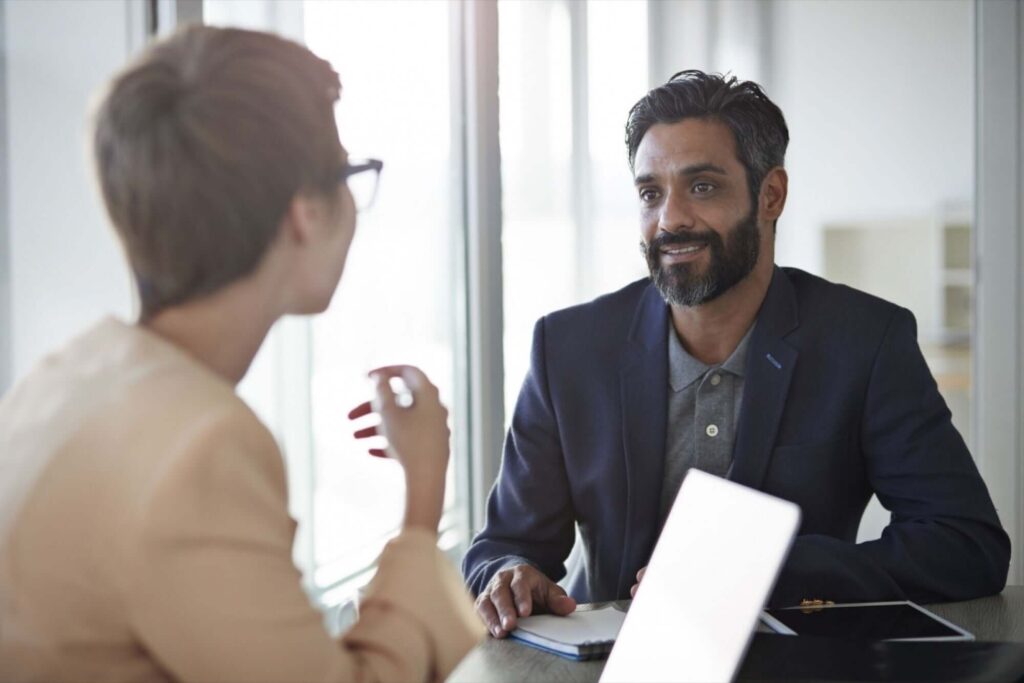 Every year, up to 10 winners receive investments of up to €50,000 in exchange for 10% equity stake in their companies. It is noteworthy that the competition and winners' assistance program are intended only for foreign (non-Irish) start-ups and early-stage companies.
Enterprise Ireland requires high-potential start-up companies to raise funds in less than a year and a half. In this period, they (Enterprise Ireland) work with clients to further develop or refine their proposals.
Thus, further validating their products, developing a functional management team and helping them prepare for investments. The main financial support from Enterprise Ireland for the startup is co-equity investments.
It's safe to say that Ireland is the perfect startup location. For people who have brilliant ideas, considering moving to Ireland is a no brainer. Particularly if the aim is to save off tax, their tax rates are one of the lowest in the world.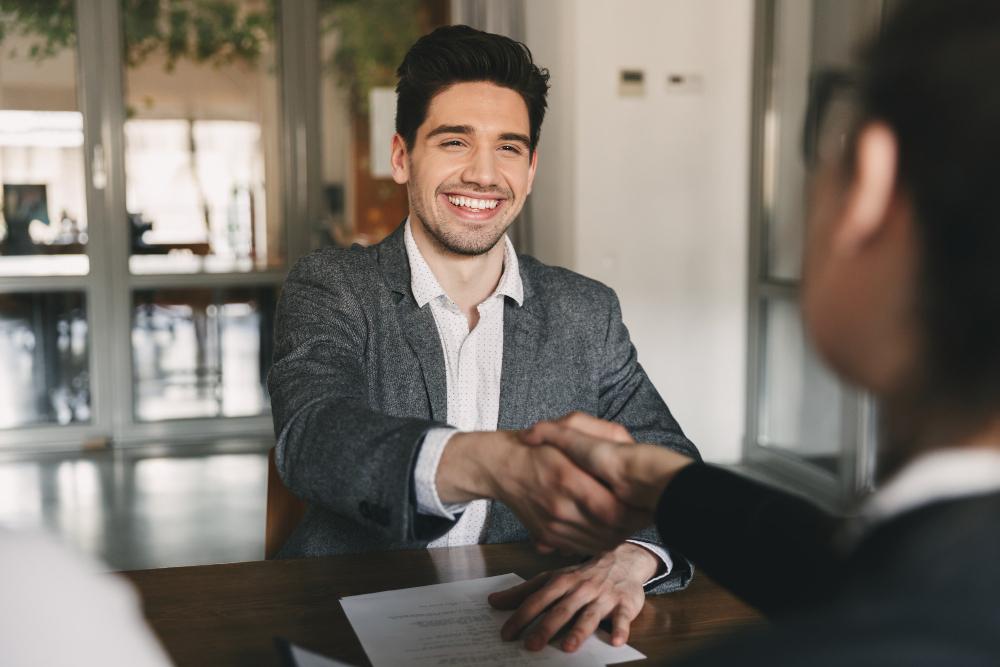 Conclusion
Moving to Ireland for entrepreneurs is one of the easiest things to do. However, there are criteria that must be met to be eligible to setup a start-up business in Ireland. These early-stage businesses must operate in either of production, technology and services sectors to be eligible.
People interested in investing in different sectors in Ireland are also offered investor visas to move to the country. Just like entrepreneurs though, investors have to meet strict criteria to be eligible to relocate.
Start-up entrepreneurs must secure at €50,000 in funding to be considered for this program and investors are required to have at least €1,000,000 to gain entry. The difference being that entrepreneurs can borrow their start-up funds from investors in Ireland, but participating in the immigration investment program cannot.
Beneficiaries of the start-up entrepreneur program and their families get issued a start-up visa that allows them to stay in Ireland for 2 years, then a further 3 years when renewed and another 5 years at the third time of asking.
There are agencies, ministries and parastatals that offer expert support and assistances to business people interested in setting up their start-ups in Ireland. The support offered ranges from writing business proposals, funding, all the way to talent acquisition and management team building.
What do you all think? Are you open to locating a start-up in Ireland? Leave your comments here.