The Netherlands is home to companies hiring foreign nationals who seek to relocate to Europe for work. Even though companies might be willing to offer open positions to foreigners all around the globe, if these positions are not experiencing a shortage of experts to fill them, then they will not be signed off on by the Dutch employment service (UWV).
Related article: 7 Dutch companies offering entry level jobs globally
Related article: 7 Netherlands companies hiring foreign nationals right now
In other to be a beneficiary of any of the work visa subclasses offered by the Dutch immigration and naturalization services (IND), the right jobs in the Netherlands have to be applied for to stand a better chance of being approved when a single permit application is submitted.
In this article, we are going to highlight 5 Dutch companies currently hiring housekeepers which is a job category currently in short supply in the Netherlands. A key benefit of this line of work is the need for little to no qualification as well as work experience for potential applicants.
Why Are Housekeepers Urgently Sought After In The Netherlands?
The Netherlands is a tourist destination, so citizens of other countries across the world actively travel to this destination to visit. With this amount of human traffic comes the need to maintain high sanitary conditions. Thus, the need for housekeepers.
So, whether it's a Airbnb, a bread and breakfast, a hostel, motel or a 5 star hotel, there is never enough housekeepers to cater for the sanitary requirement of the hospitality industry. That's why this occupation is always in demand with companies hiring these professionals all the time. Quality housekeepers are usually granted express single permits and then work visa when they apply.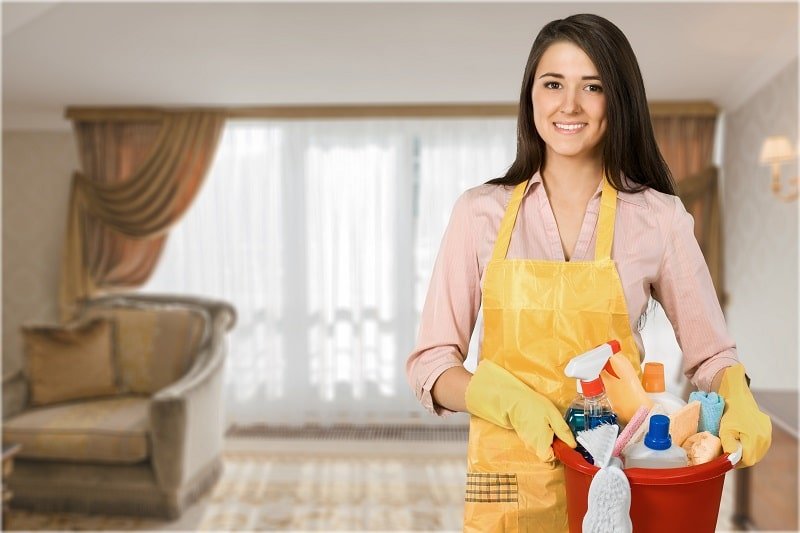 Companies Hiring Housekeepers In The Netherlands
There are companies hiring housekeepers in the Netherlands, these corporate entities are always hiring these professionals to move to the country for work. One of the benefits of this type of work is the reduced requirements by way of qualifications.
And if there is ever a need to have gained experience before one can be eligible to qualify for a housekeeper job, then the period of experience which is a criterion doesn't usually exceed more than 1 to 2 years. This is by far one of the easiest jobs to get if interested in traveling to the Netherlands with a work visa.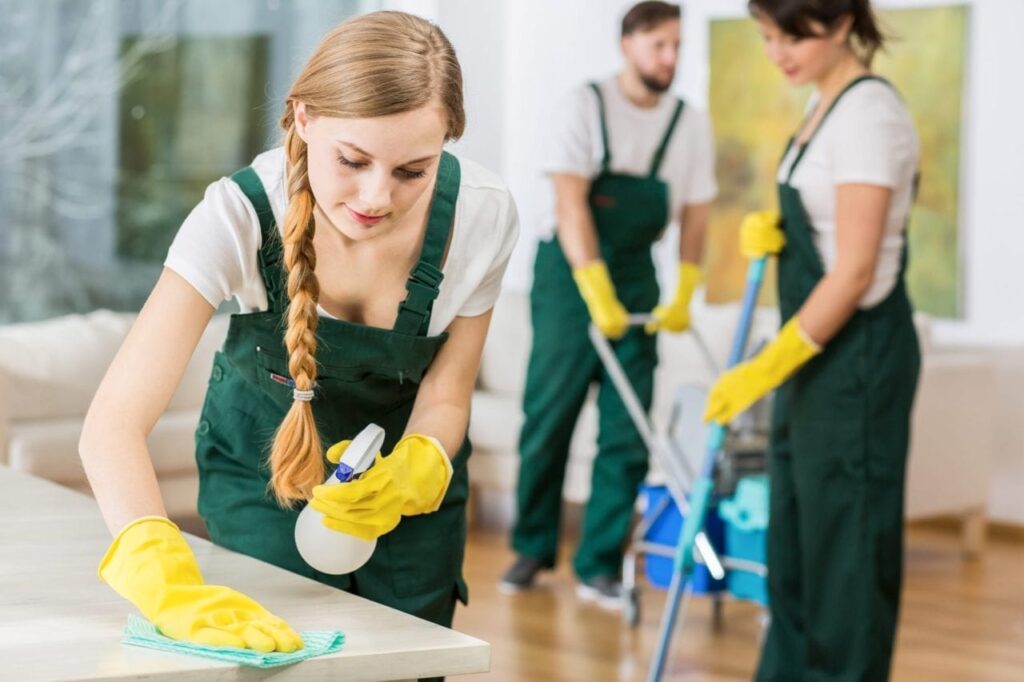 Some Dutch companies urgently hiring housekeepers globally to come to the country are;
Marriot International
Having been formed in 1993 has Marriot International, Inc. the corporation was broken into 2; a franchise and property management unit called Marriot International, Inc. and a sister company, Host Hotels & Resorts, saddled with the task of owning properties.
The largest hotel chain in the world, Marriot hotels have the highest number of available rooms. With 30 brands housed in 8,000 properties which all have a combined total of 1,423,044 rooms across 131 countries and regions.
Out of these 8,0000 properties, a subset of 2,149 are ran by Marriot, the remaining 5,493 are managed by other parties under different franchise schemes and agreements. This global symbol of hospitality also owns and manages 20 hotel reservation centers.
They are urgently hiring housekeepers globally for their subsidiary located in the Netherlands.
Housekeeper For Marriot International
Marriot International is one of the companies hiring housekeepers globally for their subsidiary located in Amsterdam, Netherlands. Successful applicants will be working in their housekeeping and laundry department on a full-time basis.
Duties Of A Marriot Housekeeper
The housekeeper is required to make sure that a high sanitary condition is maintained. All beds made, sheets folded and pillows properly arranged. Other tasks required of the housekeeper are;
Replace products and supplies in rooms
Empty trash cans, soiled linens and room service items
Greet customers and record their requests
Store office supplies and arrange furniture and appliances
Remove dust, polish and remove marks from walls and furniture
Vacuum carpets and floors
Benefits
There are benefits that accrues to successful individuals who get accepted to join the Marriot team in Amsterdam. These are both on and off the job packages guaranteed to make new recruits feel like a part of the team. They are;
Team-driven bonuses after set targets are met
Eligibility to take part in wellness programs
Numerous opportunities to learn and develop while on the job
Discounts on hotel rooms, gift shop items, food and beverages
Recognition programs
Criteria For Eligibility
To be eligible for employment by this company there are certain criteria that must be met. These are;
A warm and outgoing attitude
An ability to work in a team
An attention to detail
Apply now to be a housekeeper for the Marriot hotel by clicking here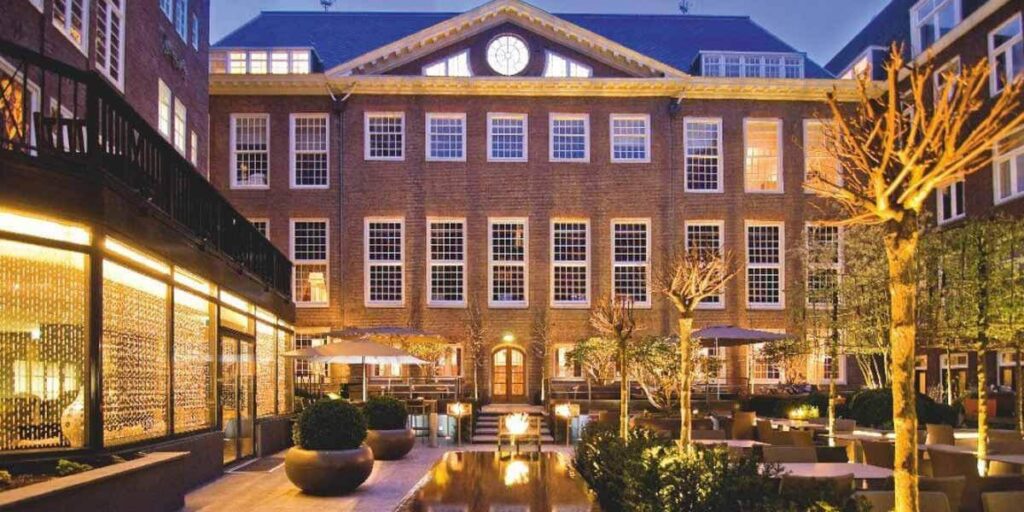 Sofitel Legend The Grand Amsterdam
Are you looking for a new challenge? When you enter a room, is neatness synonymous with your presence? Then you might want to look no further than the Sofitel Legend the Grand, located in Amsterdam, they offer a unique setting of 5-star luxury accommodation.
Sofitel Legend The Grand Amsterdam is a part of the French hotel chain, Accor. Who has a rich history of combining flair in modern design with luxurious services. This French hospitality giant is one of the companies hiring for their outlet in the Netherlands.
Part-time All Round House Cleaner For Sofitel Legend
Sofitel Legend is looking for an ambitious, hardworking and effective individual who is good in English to work from 17:30 to 21:30 in this open position. Successful applicants will be recruited into the housekeeping department of their outfit in the Netherlands.

What Will An All Round House Cleaner Do?
A successful applicant will be responsible for maintaining high sanitary conditions in the guest rooms during the evening shift. He/she is also required to;
See that the restaurant, bars and meeting room areas are always clean
Respond to all request put forward by the hotel's guest in line with the legendary experience
Benefits Of Working In Sofitel Legend The Grand Amsterdam
All employees are paid high wages, which is one of the most competitive in the industry. They also get personalized bonuses, subsidized travel cost and 25 holiday days in a year.
Employees enjoy worldwide discounts on overnight stays for those in possession of discount cards
Enjoy up to 50% discount in select restaurants and bars in Amsterdam
Taking part in different eco-friendly initiatives which is part of the company's corporate social responsibility by working with numerous eco-friendly groups
They offer a healthy work life balance to their employees by pairing recruits with a coach that sees to this
New recruits get to experience the services offered by the establishment by staying in the hotel for a night, after the onboarding stage, which includes free dinner and breakfast
Click here to apply for the Sofitel Legend housekeeper job.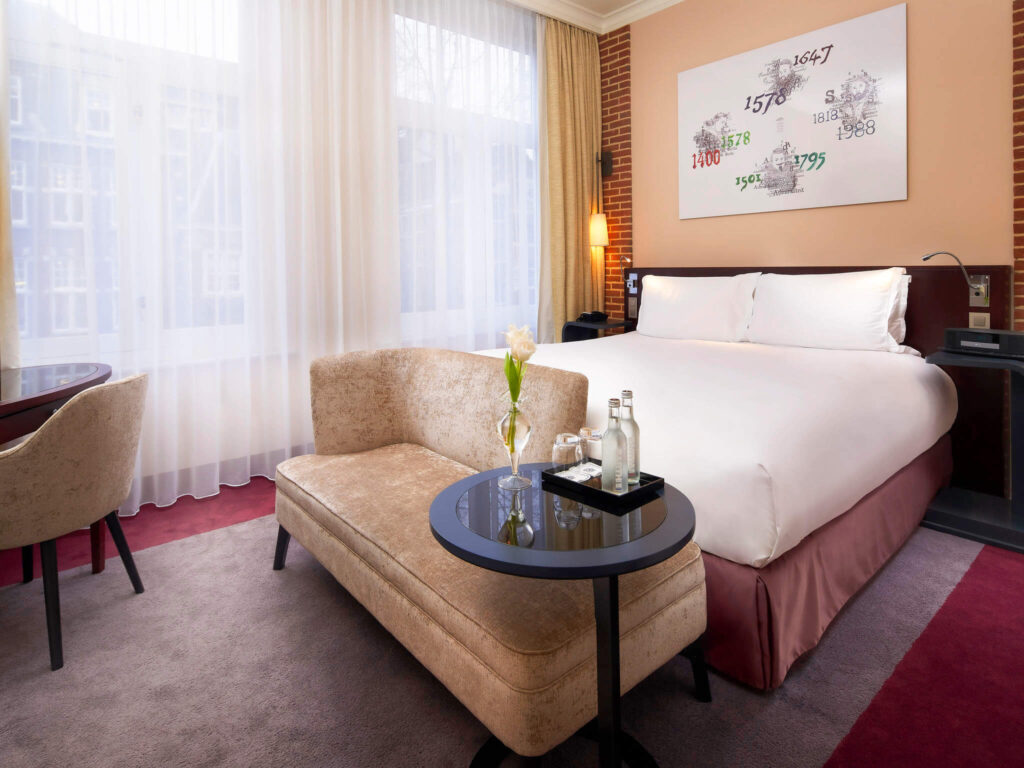 Sweets Hotel
Located in 28 different bridge houses across Amsterdam, the Sweets Hotel is designed into a tiny 1-bedroom hotel suite capable of accommodating 2 people. Known for its young, vibrant and enthusiastic team, this icon for hospitality seeks an independent housekeeper to fill this vacant position.
Housekeeper On A Bike
Successful beneficiaries of this position will be given a supersonic electric cargo bike which will aid transportation across Amsterdam for the housekeeper to gain access to all 28 different bridge hotels for the purpose of cleaning them and offering assistance to quests.
In addition to cleaning, housekeepers are expected to inspect equipment for safety, sanitary conditions as well as monitoring state of in-house furniture and keeping records of replacements/repairs that have to be made.
They are also required to check stock level for necessary materials such as linens, placing orders for replacement when needed. Working in a team of housekeepers, each member helps the management team interface with guests.
Criteria For Eligibility
A housekeeper working for Sweet hotel is required to have key qualities that makes them eligible for this position. Amongst other qualities they are expected to be kind and optimistic in their outlook for the future. Other criteria for eligibility include;
Being excellent at the job of cleaning
Being required to be independent, quick witted and responsible in the individual's approach to work
Having bags of creativity when it comes to solving ad hoc related problems
A sporty disposition while outdoors, which is important, because successful applicants will cycle a lot to get to multiple hotel outlets
One who is not afraid of the different weather conditions that's obtainable in the Netherlands
An individual who is willing to work during the weekends and holidays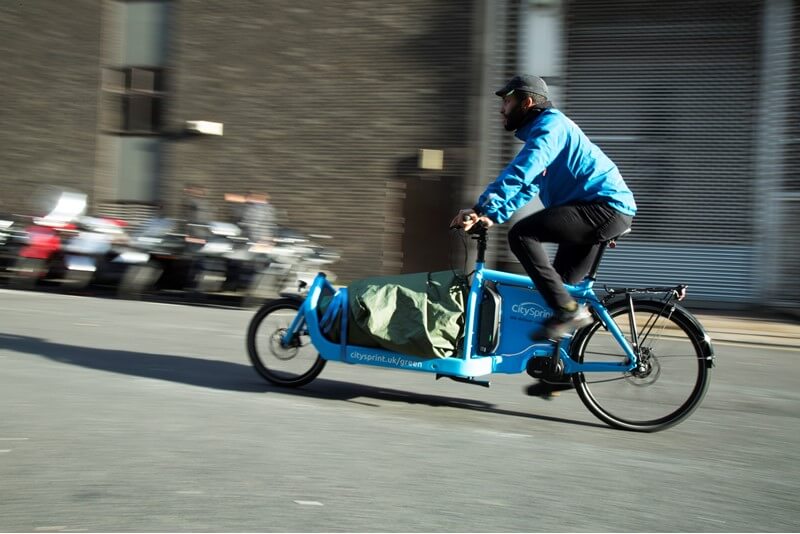 Benefits Of Being A Housekeeper At Sweets Hotel
Offering a challenging and energetic work space
Successful recruits will be entitled to a very competitive salary
This job offers tons of opportunity for growth
All employee inputs and suggestions are taken on board
New housekeepers will be working with enthusiastic and fun colleagues
All employees are entitled to a meal per day
The company gives access to facilities that fosters a healthy lifestyle
Family and friends of employees enjoy a 25% discount on Sweets hotel's bookings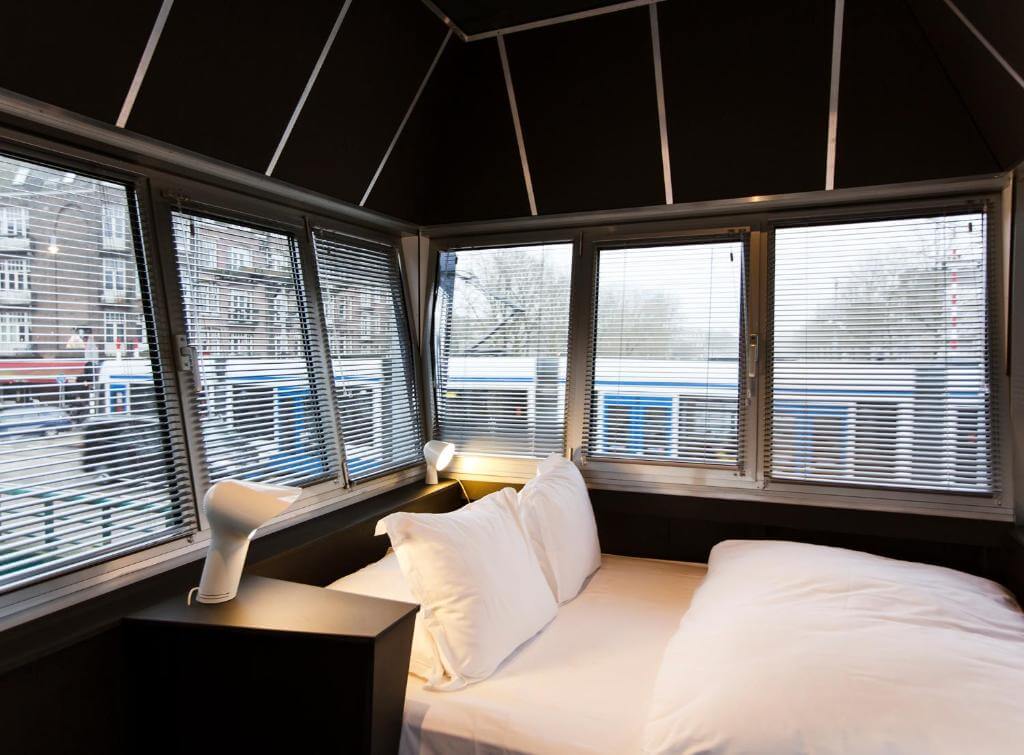 Interested applicants are required to send their cover letters and resumes' to the head of recruitment, Margot Vlek at werken@seventhings.com
The Hoxton Amsterdam
The Hoxton is a series of open-house hotel chain that combines simple accommodation with style and value. Offering guests a place they can hang out alongside the locals, submersing themselves in the culture of the city.
They are currently looking for housekeeping attendants to man some of your hotels in the Netherlands.
Housekeeping Attendant For The Hoxton Amsterdam
They are looking for housekeeping attendants to join the team. Successful housekeepers will report directly to the head housekeeper and will be in charge of maintaining high sanitary conditions of public areas around the hotel.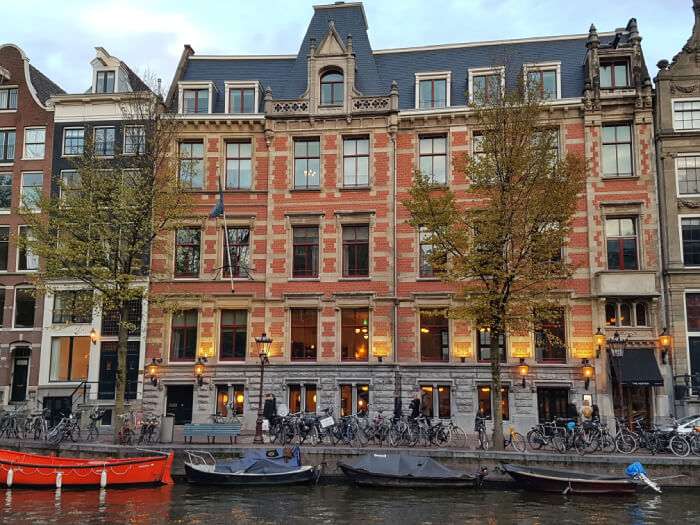 The Amsterdam outlet of the Hoxton houses 111 rooms, a number of apartments, meetings and events centers, the all-day restaurants & bar and Lotti's place, which all have to be maintained in pristine condition.
The Housekeeping Attendant's Job Description
Housekeeping attendants are required to offer the highest level of customer care, providing a friendly, helpful and responsive quality of service for their guests
They are expected to clean and service all public areas around the hotel
Ensure that the hotel is maintained to the highest sanitary level possible
Housekeeping attendants have to meet all health and safety standards. They also have to report all rule breach to the head housekeeper
All cleaning materials must be handled correctly in line with in-house regulations
There are training sessions that must be attended from time to time
Housekeepers are mandated to maintain a positive and friendly attitude at all times, finding ways to solve challenges that might come in the course their work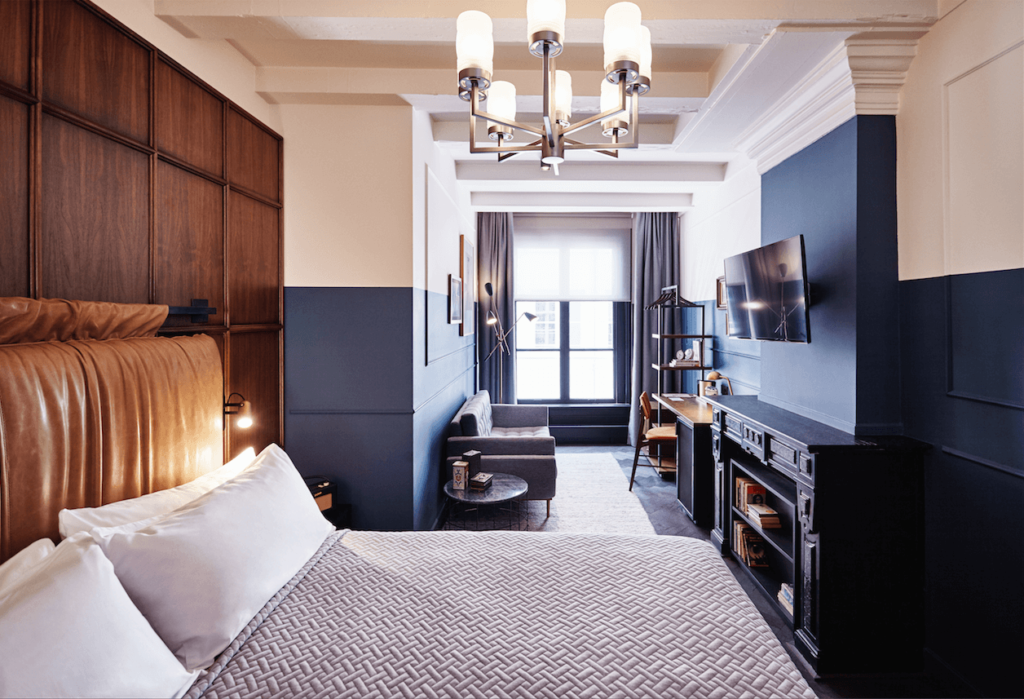 Criteria For Eligibility
There are criteria that must be met to be eligible for this position. Potential applicants are required to have an eye for detail, meaning, they should be conscious of when things are out of place and look to get them fixed as soon as possible. Other eligibility requirement include;
Potential applicants should be able to bring their personalities to the job, particularly those who are not scared of challenges
Individuals who are efficient on their job, not those who can't wait to clock out
Candidates who want to leave a positive imprint, a lasting impression on people they meet in their line of work
This position is not for people who are inapproachable, it's for people who can roll their sleeves up and get on with the job
People who have a different approach to getting the job done from everybody else
Individuals who see the funny side to a sad situation
People who want to be part of a hard-working team that is supportive of each other
Click here if you are interested in applying for the housekeeper attendant position at the Hoxton.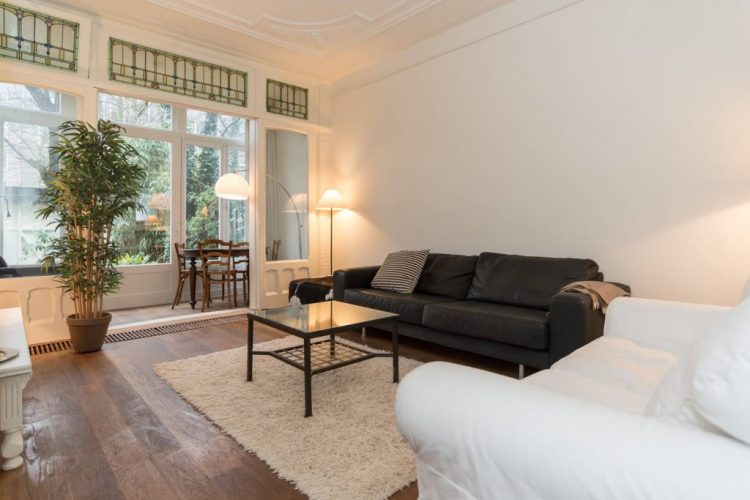 BnB Beheerder (BnB Administrator)
This is a startup located in the bustling city of Amsterdam. BnB Beheerder which is Dutch for BnB administrator is one of the companies hiring professionals already in the country,  to maintain the homes of their customers while they are on holiday.
They ensure that these homes are rented out to tourist and other types of visitors to the Netherlands, while making sure that they are maintained in the best possible condition. To get this done they hire a lot of housekeepers to see to it that these facilities are properly managed.
BnB Beheerder Housekeeper
This company is looking to hire a housekeeper to help maintain the sanitary condition of their apartments in Amsterdam. This job pays €12 to €14 per hour. The ideal candidate is one who is organized and works in a structured manner. Always motivated and has a flexible schedule.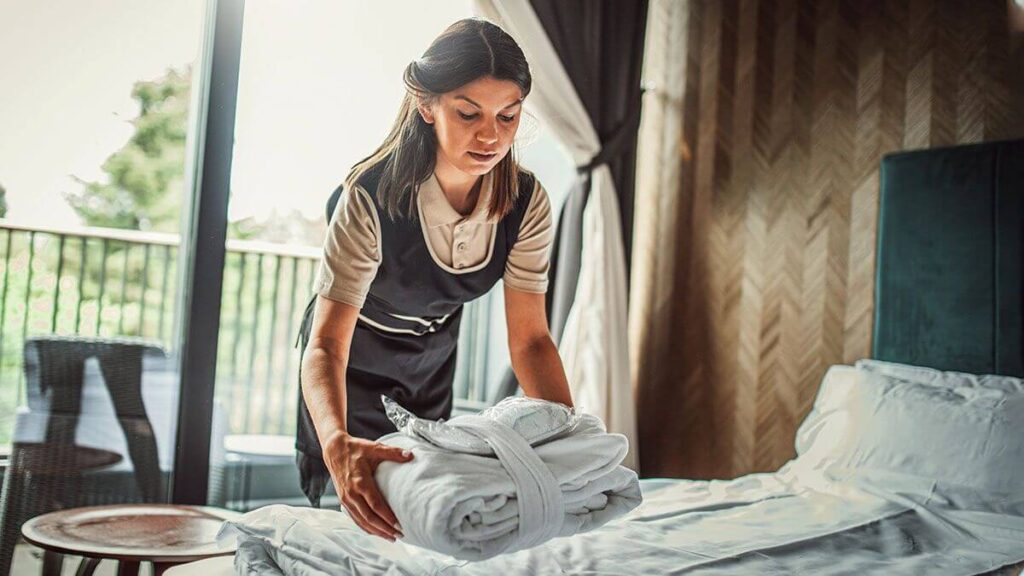 The housekeeper will be in charge of;
Making the bed, changing sheets and appropriately placing towels
Ensuring that all apartments are kept clean
Making sure that all aspects in a living space are properly arranged
Acting out detailed instructions given by an administrator
Criteria For Eligibility
Applicants are required to be living in or close to Amsterdam
They must have experience in cleaning for other companies in the past
Candidates must either know how to speak Dutch or English
They are required to own a functional smartphone
As well as a bike, scooter or can at least travel easily with public transportation
Interested applicants are required to forward their cover letter and resume' to the recruitment officer, Marianne at vacature@bnbbeheerder.nl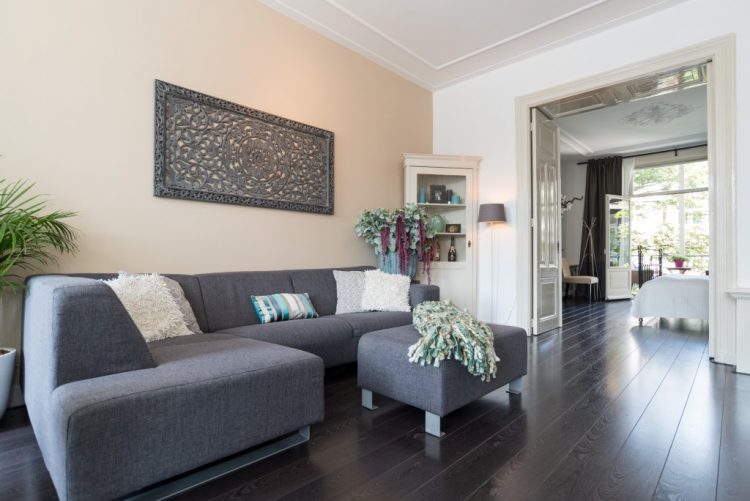 After Applying To Dutch Companies Hiring
Applicants are expected to wait for feedback after submitting an application for open housekeeping positions. Successful candidates will receive information on the next step, which is usually an interview/salary negotiation.
After which a job offer and employment contract will be sent for applicants to use for processing their single work permits. Applicants already in the Netherlands on a tourist visa can use their employment contract to get a residence permit which will extend their stay in the country as well as change their visa status.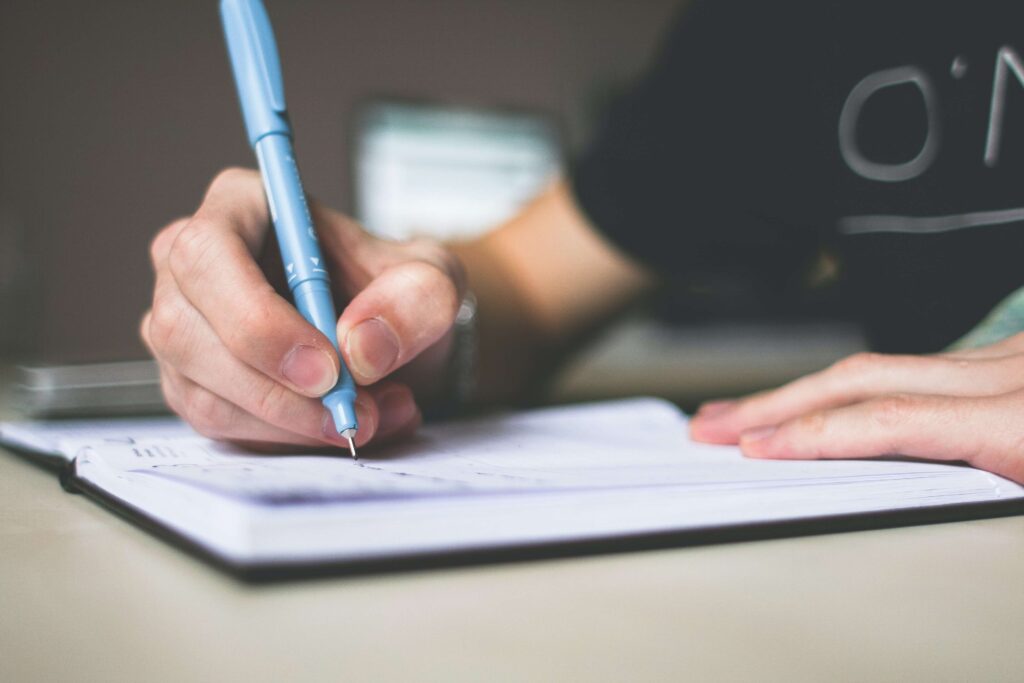 Conclusion
There are always companies hiring foreign nationals to come into the Netherlands for work. These are sponsorship jobs that could see applicants securing work thus offering assistance to them in their work visa application process.
Some of these jobs such as a housekeeper position for a hospitality company do not require any qualification or work experience and can be secured without stress. All the recruiting company requires is proof that the applicant can get the job done.
There are massive benefits to be had in working as a housekeeper in companies located in the Netherlands, plus the monthly salary is one of the most competitive globally. Each outfit however has key requirements that must be met to be eligible for this position.
Would you like to be a housekeeper in the Netherlands? Would you be applying to the companies listed above?